Axios Vitals
March 11, 2022
Good morning.
🎧 Listen: The second episode of "How It Happened: Putin's Invasion" came out this morning and features Axios world editor David Lawler, politics managing editor Margaret Talev and climate and energy reporter Andrew Freedman breaking down the consequences of the war in Ukraine.
Today's word count is 1,039, or a 4-minute read.
1 big thing: Americans' COVID culture war
The key factor determining how Americans have handled COVID-19 — more than race, education or even political affiliation — is where they get their news, according to an analysis of two years of data from our Axios/Ipsos Coronavirus Index.
Why it matters: Partisan divisions weaken U.S. leaders' ability to deal with such existential crises — and the modern media landscape feeds that cycle, Axios' Margaret Talev, Adriel Bettelheim and Danielle Alberti report.
By the numbers: In March 2020, when everything changed, roughly nine in 10 Americans, regardless of their preferred media outlet, said they trusted the Centers for Disease Control and Prevention.
Within weeks, though, that trust was plunging among Americans who mostly watch Fox News or other conservative outlets, as well as those who cited no source.
By the end of last month, just 16% of those who said they get most of their news from Fox or other conservative outlets still said they trust the CDC, compared to 77% of those who favor network news and major national newspapers, and 87% of those who primarily watch CNN or MSNBC.
People who primarily got their news from Fox or other conservative media outlets were also more likely to be unvaccinated, and to report that they had tested positive for COVID-19 at some point during the pandemic.
What they're saying: "This is the biggest forced behavior change we've seen in American history since World War II," said Ipsos pollster and senior vice president Chris Jackson.
"But there's also ways that preexisting American society imposed its structure on the issue," he said. "America was a very divided, partisan country before COVID came along and that structure really imposed itself on how we responded."
2. America's giant medical debt
Americans owe at least $195 billion of medical debt, despite 90% of the population having some kind of health coverage, according to new research from the Peterson Center on Healthcare and the Kaiser Family Foundation.
Why it matters: People are spending down their savings and skimping on food, clothing and household items to pay their medical bills, Adriel writes.
About 16 million people, or 6% of U.S. adults, owe more than $1,000 in medical bills, and 3 million people owe more than $10,000.
The financial burden falls disproportionately on people with disabilities, those in generally poor health, Black Americans and people living in the South or in non-Medicaid expansion states, per the research.
Go deeper: 16% of privately-insured adults say they would need to take on credit card debt to meet an unexpected $400 medical expense, while 7% would borrow money from friends or family, per the research, which focused on adults who reported having more than $250 in unpaid bills as of December 2019. 
It's not yet clear how much the pandemic and the recession factor into the picture, in part because many people delayed or went without care. There also was a small shift from employer-based coverage to Medicaid, which has little or no cost-sharing.
While the new federal ban on surprise billing limits exposure to some unexpected expenses, it only covers a fraction of the large medical bills many Americans face, the researchers say.
3. Out-of-pocket limits aren't silver bullets
Part of the reason why medical debt is so high is because many Americans don't have enough savings to pay their deductibles and other out-of-pocket costs, according to a second KFF analysis.
Driving the news: Health insurance plans' out-of-pocket limits prevent enrollees from paying limitless sums of money for medical care. But that doesn't mean they protect people from having to pay several thousands of dollars — which not everyone has lying around.
Deductibles alone, which people must pay before coverage for most services kicks in, are frequently thousands of dollars and can exceed the amount of liquid assets a household has.
By the numbers: Over 40% of multi-person households can't cover a mid-range employer family plan deductible of $4,000, and 61% don't have enough to cover a high-range deductible.
The ability to pay out-of-pocket costs varies significantly by income.
4. Having a baby isn't cheap
While we're on the theme of cost, having a baby consumes close to 20% of some low-income parents' annual incomes, even before factoring health insurance premiums, according to a new Mount Sinai-led study published in the journal Obstetrics and Gynecology.
Why it matters: The financial burden comes on top of higher unemployment rates and the possibility of going on and off Medicaid in the delivery year, Adriel writes.
By the numbers: The study examined data from 2008 to 2016 for more than 4,000 birth parents. The families spent as much as about 19% of household income on health care expenses, or nearly 30% when health insurance premiums were included.
Public program like Medicaid significantly lowered the risk of catastrophic health costs more than private insurance, the researchers found. The Affordable Care Act did not significantly change the risk of catastrophic spending for parents.
5. How COVID can damage the brain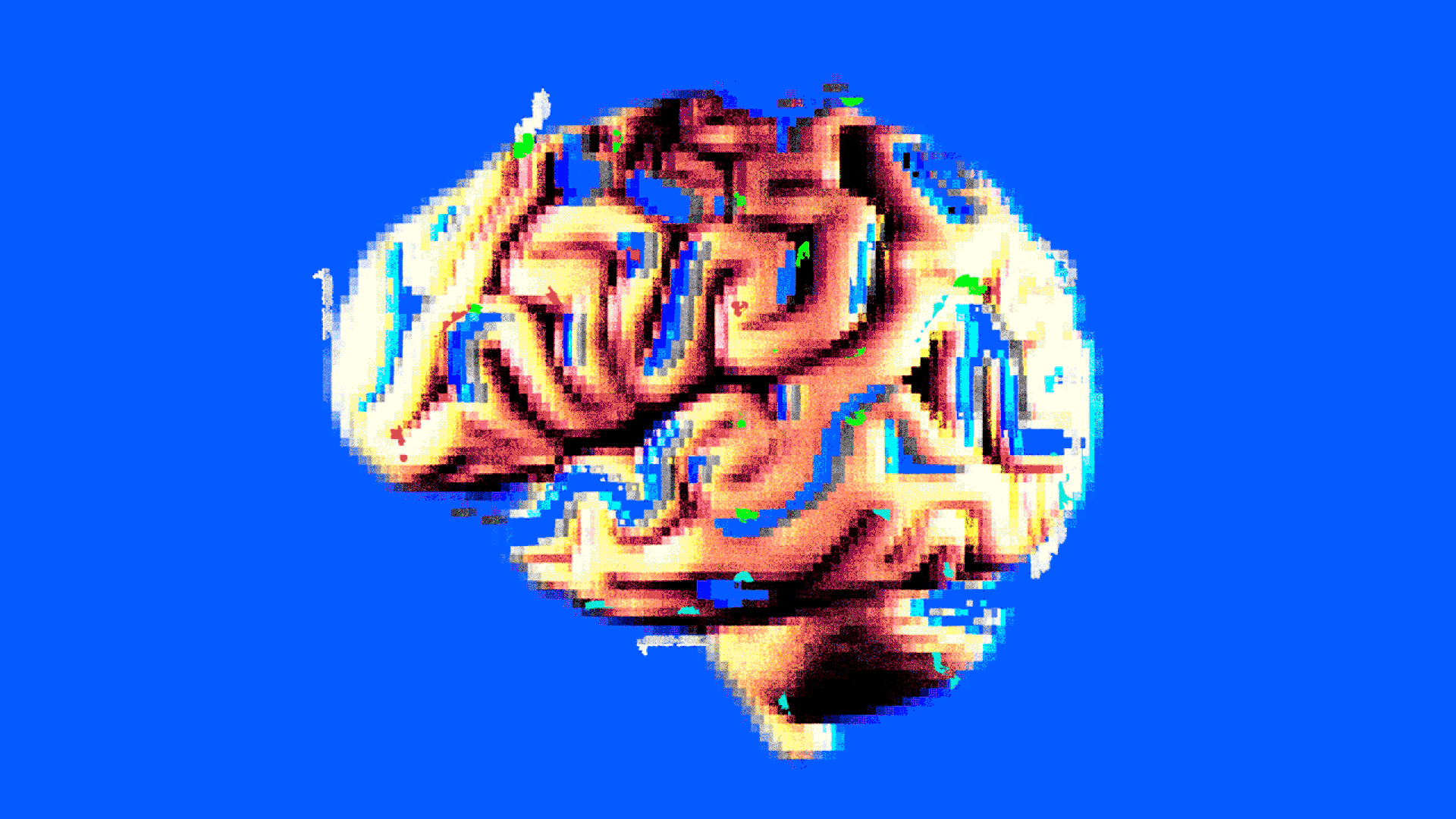 The mystery of how SARS-CoV-2 may cause brain fog or other neurological symptoms in some people is driving new global research, Axios' Alison Snyder reports.
Why it matters: Roughly 79 million Americans contracted COVID-19 in the first two years of the pandemic. While most survived, many are grappling with long-term symptoms, or long COVID, that affect the brain and other body systems.
"Neuro-long COVID is a very important problem in the U.S. It affects millions of people and leads to people not being able to work the way they used to, or to lose time from work," Igor Koralnik, chief of neuro-infectious diseases and global neurology at Northwestern Memorial Hospital, tells Axios.
"It's the third-most frequent neurological condition in the U.S. today," he added.
6. Dog (news) of the week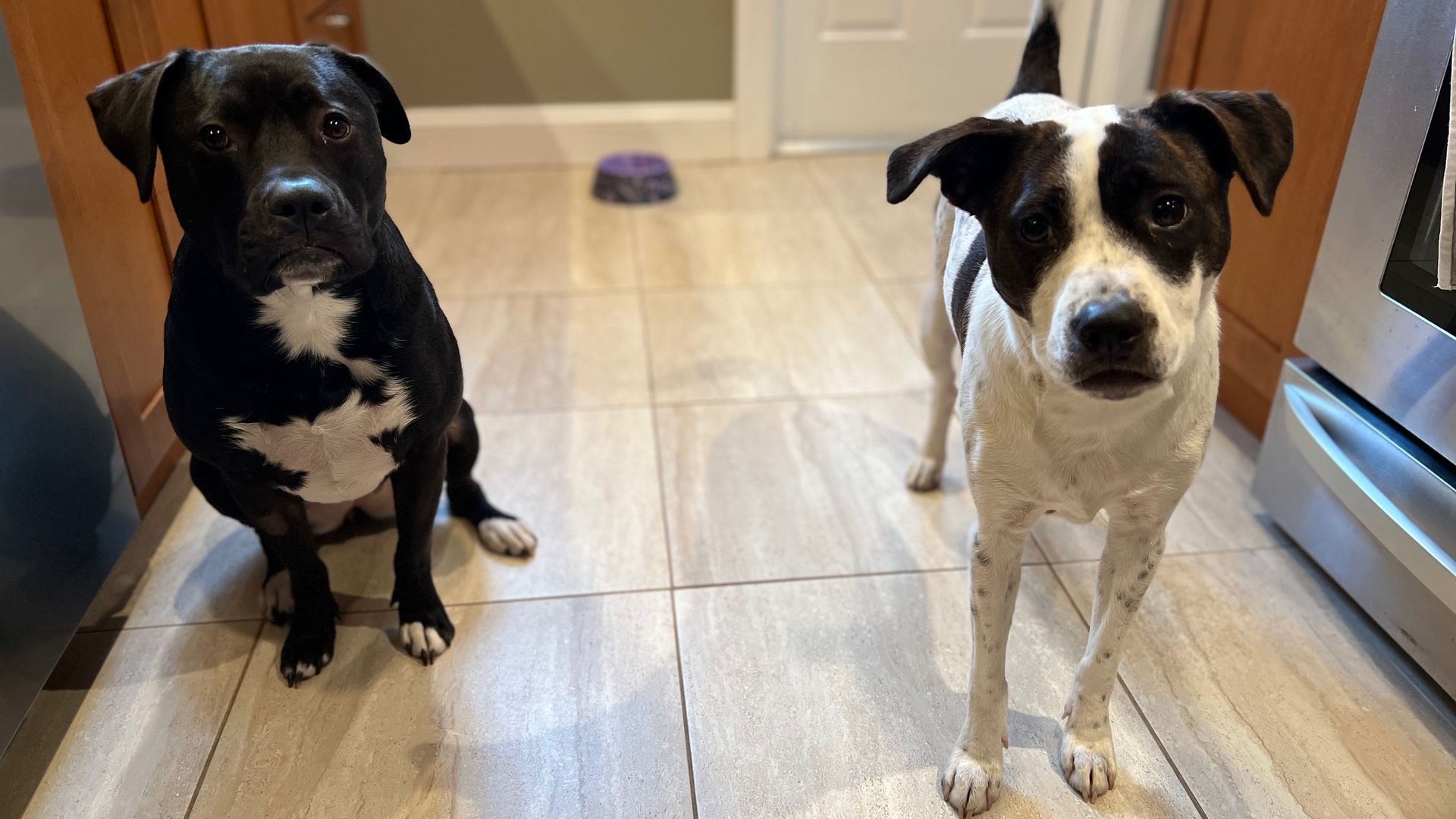 The data is in — therapy dogs work!
Driving the news: Emergency department patients who were visited by a therapy dog team reported more positive levels of pain, anxiety, depression and overall well-being after spending time with the dogs, according to a recent study published in PLOS One.
Why it matters: In my very unscientific opinion, this also means that spending time with dogs is basically therapy. Hence the entire point of this reoccurring weekly Vitals item.
Unfortunately I do not have any dog submissions while Tina is out, but I'll happily share my therapy dogs with Vitals readers. Only one of them would do well visiting ED patients.