Axios Vitals
March 18, 2021
Good morning.
Today's word count is 976, or a 4-minute read.
1 big thing: The coronavirus is holding steady
The pace of new coronavirus infections in the U.S. has stabilized as vaccinations continue to ramp up, Axios' Sam Baker and Andrew Witherspoon report.
The big picture: We could make the next phase of COVID-19 easier on ourselves if we'd do a better job containing the virus now. But a safe return to some version of normalcy, even if it's not as complete as it could be, is still close at hand, thanks to the vaccines.
By the numbers: The U.S. is now adding about 55,000 new cases per day.
The pace of new infections got better over the past week in 13 states, got worse in another 13, and held steady everywhere else.
Michigan saw the biggest jump in new cases, at 53%.
The biggest improvements came in Alabama, Arizona, California and Georgia, each of which saw a decline of over 30% in new cases per day.
Nationwide, that averaged out to a 5% drop from the week before.
Between the lines: The way to hasten the end of this pandemic is to contain the spread of the virus and keep pumping out vaccines.
Ideally, we would contain it at a level below 55,000 new cases per day.
But where we are now is a whole lot better than the dark days of December and January, and it may be about as good as it gets. After bringing new cases down dramatically over the course of February, the U.S. has been holding steady in about this range for a few weeks now.
And the other half of the equation — vaccinations — is moving at lightning speed. The U.S. is now administering an average of almost 2.5 million shots per day.
2. Better ventilation may help schools long term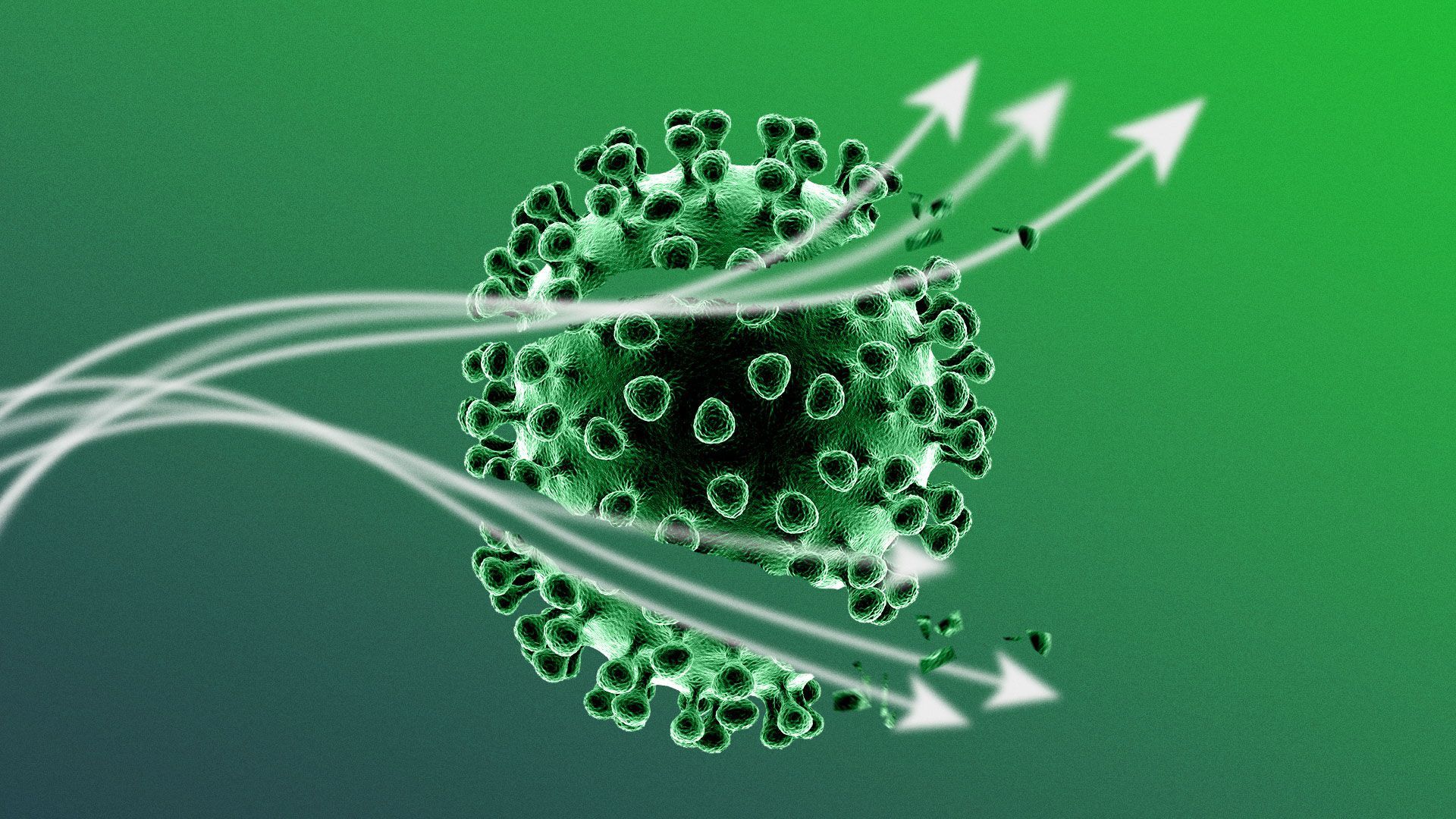 Improving schools' ventilation systems won't only help keep kids safe from COVID-19, but may also improve their academic performance in the process, Axios' Marisa Fernandez reports.
Why it matters: As schools figure out what they need to do to safely resume in-person classes, some experts are advocating for options — like better air filtration — that would yield added benefits beyond the pandemic.
The big picture: Good ventilation is the most effective and practical way to clear a space of contaminants, like COVID-19.
For decades, studies have also linked better ventilation to increases in productivity, morale and even cognitive function.
Conversely, poor indoor air quality, sometimes known as "sick building syndrome," can cause morale problems and absences due to respiratory infections or allergies, according to the Environmental Protection Agency.
The state of play: 54% of public school districts have outdated ventilation systems, a 2020 GAO analysis says.
Schools can use COVID relief funding to upgrade those systems, among other modifications.
What they're saying: "[Productivity] becomes hard to measure on the level of an individual building. But if you had 2% to 4% improvement in productivity, when you monetize that, that is a huge benefit to get ... without having any additional staff costs," William Bahnfleth, professor of architectural engineering at Pennsylvania State University, tells Axios.
3. The kids are definitely not all right
A new survey of people in eight countries finds that mental wellness took a dive in 2020, with the worst effects found among the young, Axios' Bryan Walsh reports.
Why it matters: Few people's mental health escaped unscathed from the effects of the pandemic, but the gap between the state of the young versus older adults could mean serious problems down the road.
What's happening: Earlier this week, Sapien Labs — a nonprofit that works to understand the human mind — released its 2020 Mental State of the World report.
By the numbers: Not surprisingly, given everything, the overall mental wellbeing score dropped significantly in 2020 from the year before, with the percentage of respondents falling into the clinical risk level rising from 14% in 2019 to 26% in 2020.
Notably, though, the crisis was particularly pronounced among young adults aged 18–24, nearly half of whom reported clinical levels of risk, compared to 6% for those 65 and over.
What they're saying: "What we're seeing is kind of terrifying," says Sapien founder Tara Thiagarajan.
The results are a warning sign for the future.
"If this group comes into middle age and instead of having an average of 15% with mental health issues you instead have 40%, that's a fundamentally different society," she says.
4. Biden sends more testing money to schools
The Biden administration will funnel more than $12 billion from the American Rescue Plan toward COVID-19 testing in K-12 schools, as part of a push to reopen the remaining closed districts for in-person learning, the Department of Health and Human Services announced Wednesday.
Why it matters: About 20% of the country's students are still fully remote, Marisa writes. Though the number of reopened schools grows each week, many still aren't at full capacity or are struggling to convince some parents and teachers to return to the classrooms.
The CDC also released new guidance Wednesday on asymptomatic screening tests in schools, workplaces and congregate settings.
CDC director Rochelle Walensky said that the agency is looking at potentially cutting social distancing guidelines from 6 feet to 3 feet to help more kids get back to school.
The big picture: Several school districts across the U.S. have been investing in their own surveillance testing protocols to ease worried parents and teachers.
President Biden in January pledged to help K-8 schools reopen within his first 100 days in office.
By the numbers: As a part of the newly signed $1.9 trillion COVID relief bill, $10 billion in funding will go toward screening tests to help schools reopen.
$2.25 billion will be directed toward scaling up testing in underserved populations.
5. Catch up quick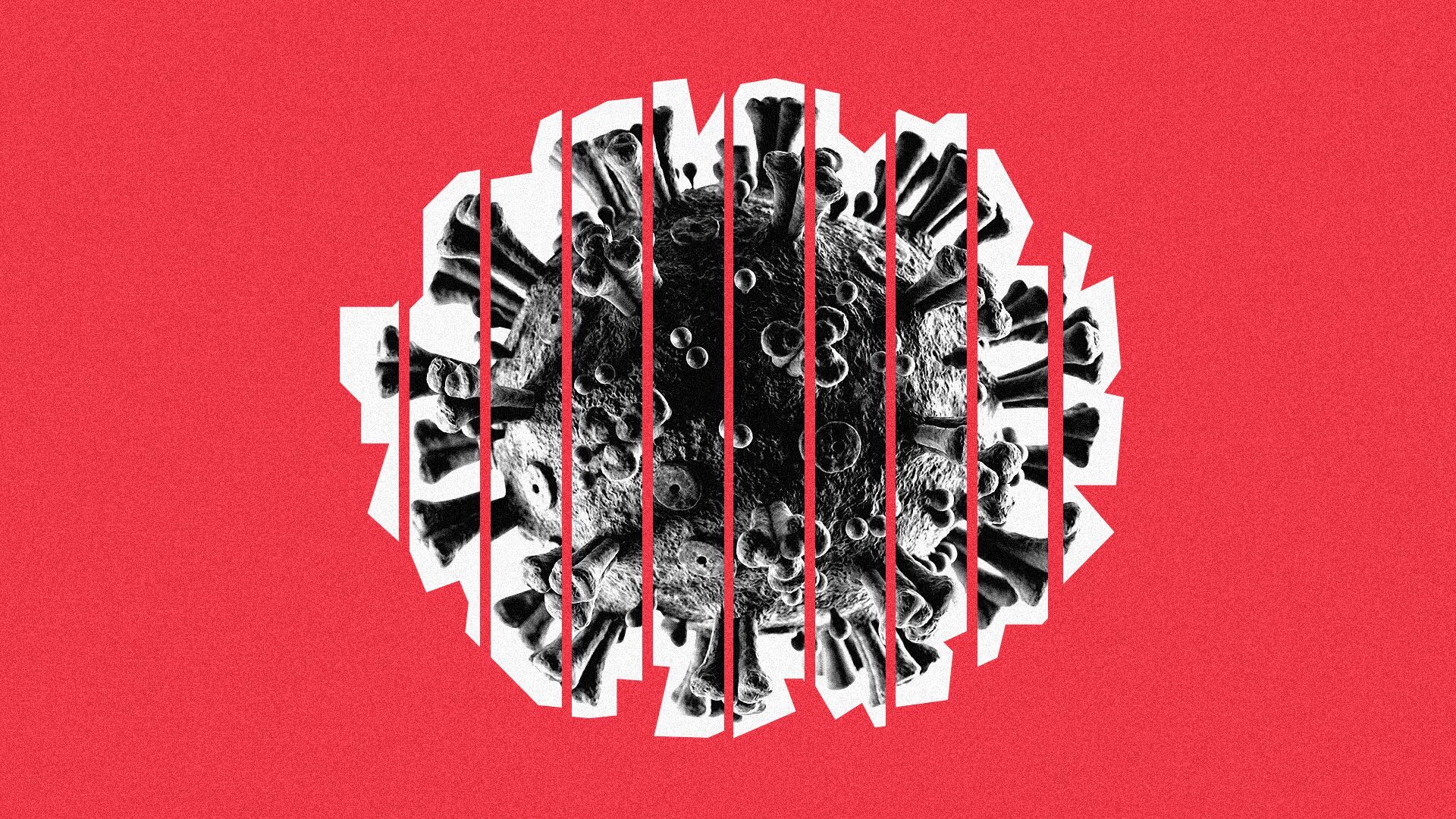 Axios Re:Cap dug into where the vaccine rollout goes from here, and who might be getting skipped over, with Zeke Emanuel, an adviser in the Obama White House and chair of the University of Pennsylvania's Department of Medical Ethics and Health Policy.
After a more than yearlong closure, Disneyland's two California theme parks will reopen their doors to the general public on April 30, Disney announced in a statement Wednesday.
All Iowans will be eligible to be vaccinated starting Monday, April 5, Gov. Kim Reynolds announced yesterday.
The learning loss suffered by many students during the pandemic is real and debilitating, but targeted online EdTech and tutoring could help close the gap, Bryan reports.
Don't forget to submit your dogs!