Good morning. Axios has started including word counts in our newsletters to give readers a sense of the time commitment they're about to make each morning. Today's is 765 words.
1 big thing: No clear answer for surprise bills
Surprise medical bills may be Washington's favorite issue right now, but everyone has a different idea about how to address it.
Where it stands: A House committee, a group of senators and the White House are all on different pages.
Providers prefer using arbitration to settle payment disputes, but insurers want the government to create a federal payment standard.
Lawmakers, for now, are divided.
"This is now a fight between insurers, hospitals, and doctors. Of course, if this industry dispute can't be mediated, then patients will be left out in the cold," the Kaiser Family Foundation's Larry Levitt said. 
Solving surprise billing isn't just about protecting the patients who receive those bills. It's also about addressing market distortions that drive up premiums.
Threatening to leave an insurer's network gives providers more leverage to negotiate higher rates, experts say, driving up costs across the board.
"The problem is that we've allowed these specialties to engage in behavior that has so distorted the market that correcting it is rather salient for those folks," the American Enterprise Institute's Ben Ippolito said.
2. Hospitals are still defending "cost-shifting"
Our recent analysis of hospital finances showed many of the largest tax-exempt hospitals are faring quite well even as they care for more people with government insurance, my colleague Bob Herman writes.
The big picture: Hospitals have long argued they have to charge patients with commercial insurance more to make up for the lower payments they receive from Medicare and Medicaid, a theory known as "cost-shifting." But evidence suggests that theory doesn't hold any weight.
What they're saying: Tom Nickels, a top lobbyist for the American Hospital Association, submitted a statement in response to our analysis that said hospitals "need positive margins to keep pace with increasing health care needs," and their investment returns partially offset "underpayments from Medicare and Medicaid."
Yes, but: The AHA did not address issues of hospital consolidation and negotiating leverage, which studies show lead to higher commercial hospital prices regardless of what Medicare and Medicaid pay.
"Commercial prices are purely based on elasticity of demand in the local market," said Glenn Melnick, a health economist at the University of Southern California who reviewed the analysis. "It's not driven by what they're being paid by the other guys."
The bottom line: "If you've got market power, you can get above-market increases forever," Melnick said.
3. The price of convenience and coolness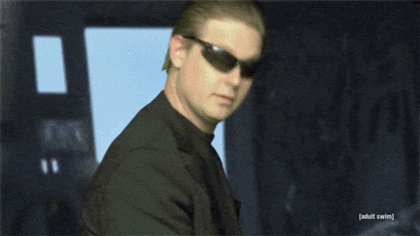 Men are paying highly inflated prices for erectile-dysfunction and hair-loss drugs sold on the internet by startups like Hims Inc. and Roman Health Medical, Bloomberg reports.
The generic drugs are sold at a premium in exchange for cool packaging and the convenience of an online doctor visit to obtain the prescription.
For example, Roman sells a 20 mg dose of generic Viagra for $2, while Hims sells it for $3 a pill. Pharmacies buy the drug for about 15 cents a pill, and patients can find them at drugstores through online discount programs for as cheap as 41 cents a pill.
People who use the sites may not realize they could have gotten a better price elsewhere.
"Aside from the convenience and costs saved by not having to travel to the doctor or pharmacy, you gain access to a personalized consultation with a physician," Hims's CEO Andrew Dudum told Bloomberg.
What we're watching: The companies' success has drawn competition, which may end up driving down prices.
4. What pharma is most afraid of
The pharmaceutical industry is very worried about the Trump administration's plans to cut drug costs, according to a PwC survey of industry executives, Axios' Sam Baker writes. The industry is most worried about the administration's plan to tie Medicare payments for certain drugs to the prices other countries pay.
By the numbers: Roughly 19% of the executives PwC surveyed said the international pricing proposal is the "most concerning" idea on the table.
That was followed by drug reimportation (16%), changes to the drug rebate system (16%) and mandates for value-based pricing (15%).
Between the lines: The industry can breathe easy on reimportation. It's always politically popular, but resistance from the FDA consistently stops it from actually happening.
International pricing and changes to the rebate system, however — 2 of the top 4 ideas industry fears most — are both working their way through the regulatory process.
5. Report: Purdue influenced WHO on opioids
Purdue Pharma, the maker of OxyContin, influenced the World Health Organization's opioid prescribing recommendations, which contained misleading or false claims about opioids' safety, according to a new congressional report.
The report's authors, Reps. Katherine Clark and Hal Rogers, also wrote a letter to the WHO asking it to rescind the guidelines and warn that they shouldn't be followed.
Details: The guidelines — published in 2011 and 2012 — repeated Purdue's false claim that that opioid dependence occurs in less than 1% of patients and said that there is no maximum dosage of strong opioids for children.
Go deeper: The opioid epidemic is a global issue
Thanks for reading, and thanks for all of your thoughtful emails this week.