Axios Vitals
August 17, 2018
Good morning ... If you haven't gone back yet and revisited this incredible Aretha Franklin performance, you really should. There's talent, and then there's legendary talent, and then there's a whole other level above that where you bring the house down at age 73. Rest in peace.
1 big thing: Nobody loves the ACA as much as New Jersey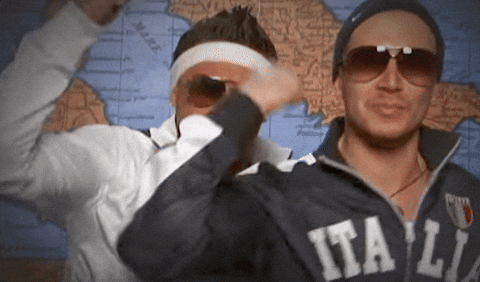 New Jersey leads the nation in so many important things: rest stops named for historical figures, willingness to wear track suits in public — and now, reconstituting the Affordable Care Act under President Trump.
No state has moved faster or more aggressively to shore up its ACA markets than Jersey.
Yesterday, the Trump administration approved the state's proposal for a new, five-year reinsurance program — essentially a subsidy that helps insurers pay for their most expensive customers, so they don't have to pass those costs on through higher premiums.
That program will be paid for, in part, by New Jersey's newly enacted individual mandate.
New Jersey also bans short-term insurance plans that don't cover pre-existing conditions. The Trump administration has loosened the rules for those plans, but states are free to enact their own restrictions.
Those three policies — an individual mandate, a reinsurance program and limits on short-term plans — are states' most muscular options for stabilizing their individual insurance markets, especially if they want to stick to the same core model of the pre-Trump ACA.
Right now, Jersey is the only state that has all three.
Meanwhile: The California State Assembly passed a bill yesterday to ban short-term plans.
The big picture: As more states — mostly blue states — restrict short-term plans and win approval for reinsurance programs, expect to see a deepening red-blue divide in state insurance markets and, as a result, in average premiums within the ACA's exchanges.
2. Pre-existing conditions and the midterms
Sen. Heidi Heitkamp of North Dakota, one of the most vulnerable Democrats up for re-election this year, is out with a new ad that claims her opponent, Rep. Kevin Cramer, voted to gut protections on pre-existing conditions. Axios' Caitlin Owens has the lowdown:
Naturally, Cramer doesn't like the ad. The North Dakota GOP accused Heitkamp of telling "repeated lies" about his stance on pre-existing conditions.
The party pointed out that the House repeal-and-replace bill, which Cramer voted for, included what was referred to as the "MacArthur amendment," which preserved the ACA's prohibition on insurers denying coverage based on someone's health status.
Fact check: Yes, the MacArthur amendment technically protected sick people's ability to get coverage. But it allowed for states, in limited circumstances, to waive the ACA provisions that prevent insurers from charging people a higher premium because of their health status and require plans to cover a set of minimum benefits.
That means that while people with pre-existing conditions couldn't be denied coverage outright, they could be offered coverage that was too expensive to be attainable or that excluded health benefits that they needed — making the remaining coverage guarantee relatively worthless.
The bottom line: Republicans, as a whole, have never figured out how to reconcile their desire to lower premiums and reduce federal mandates with the fact that protections for pre-existing conditions are extremely popular. And that's how they opened themselves up to the kind of attacks Heitkamp is running.
3. NYU makes med school free
Medical school will soon be free at New York University. The school is fully eliminating tuition for all med students — including students who are already enrolled.
Why it matters: Most students graduating from medical school are in debt; they owe an average of almost $200,000, according to the Wall Street Journal. And there's a widespread concern that such a heavy debt burden pushes new doctors to choose the most lucrative specialties, at the expense of important but lower-paying fields like primary care.
"If you're faced with debts that you're likely to have into your 50s, it's got to have an influence on what you choose to do," Lee Goldman, the dean of Columbia University's medical school, told the Journal.
"There's really a moral imperative to reduce the amount of debt people have," NYU's Rafael Rivera said.
4. Why the latest Ebola outbreak is so scary
The most recent Ebola outbreak in the Democratic Republic of the Congo poses a unique and severe risk of sparking a much bigger epidemic, largely because it's happening in a part of the country that has been torn apart by war and conflict.
The details: This outbreak has so far been tied to 78 cases and 44 deaths. STAT News' Helen Branswell explains why this outbreak is so scary to public health officials:
It's spreading in a populated area, which is bad enough. But this particular area, near the borders with Uganda and Rwanda, is also a conflict zone "with over 1 million displaced people, scores of armed combatant groups, and 'red zones' where outsiders hoping to contain a deadly disease may not be able to travel."
The World Health Organization says health care workers must travel with armed guards, but Doctors Without Borders always refuses to comply with those edicts.
When health workers only have brief access to certain parts of the region because of security concerns, they also can't be as thorough in their screenings or in determining who needs what kinds of treatment.
"That's really the worst-case scenario: That we can't get in quickly enough to an alert [of possible cases] or we just have a blind spot because of security. And then an outbreak really begins to take hold in those blind spots and becomes a multicountry regional outbreak,'' WHO's Peter Salama told STAT.
My wife is from New Jersey, so I promise you, whatever nastygram you're getting ready to send me about my New Jersey jokes, I'm only kidding and also I'm going to hear 10x worse from her.
But, hey, I'm a glutton for punishment — I mean, not enough to live in New Jersey, but enough that I invite you to go ahead and email me anyway: [email protected].