Axios Vitals
September 15, 2021
Good morning, Vitals readers. Today's newsletter in 824 words, or a 3-minute read.
Situational awareness: Three moderate House Democrats announced Tuesday they planned to vote against a measure in committee aimed at lowering drug prices, which is a key part of their party's massive reconciliation bill, The Hill reported.
1 big thing: Moderna and Pfizer may differ more than we thought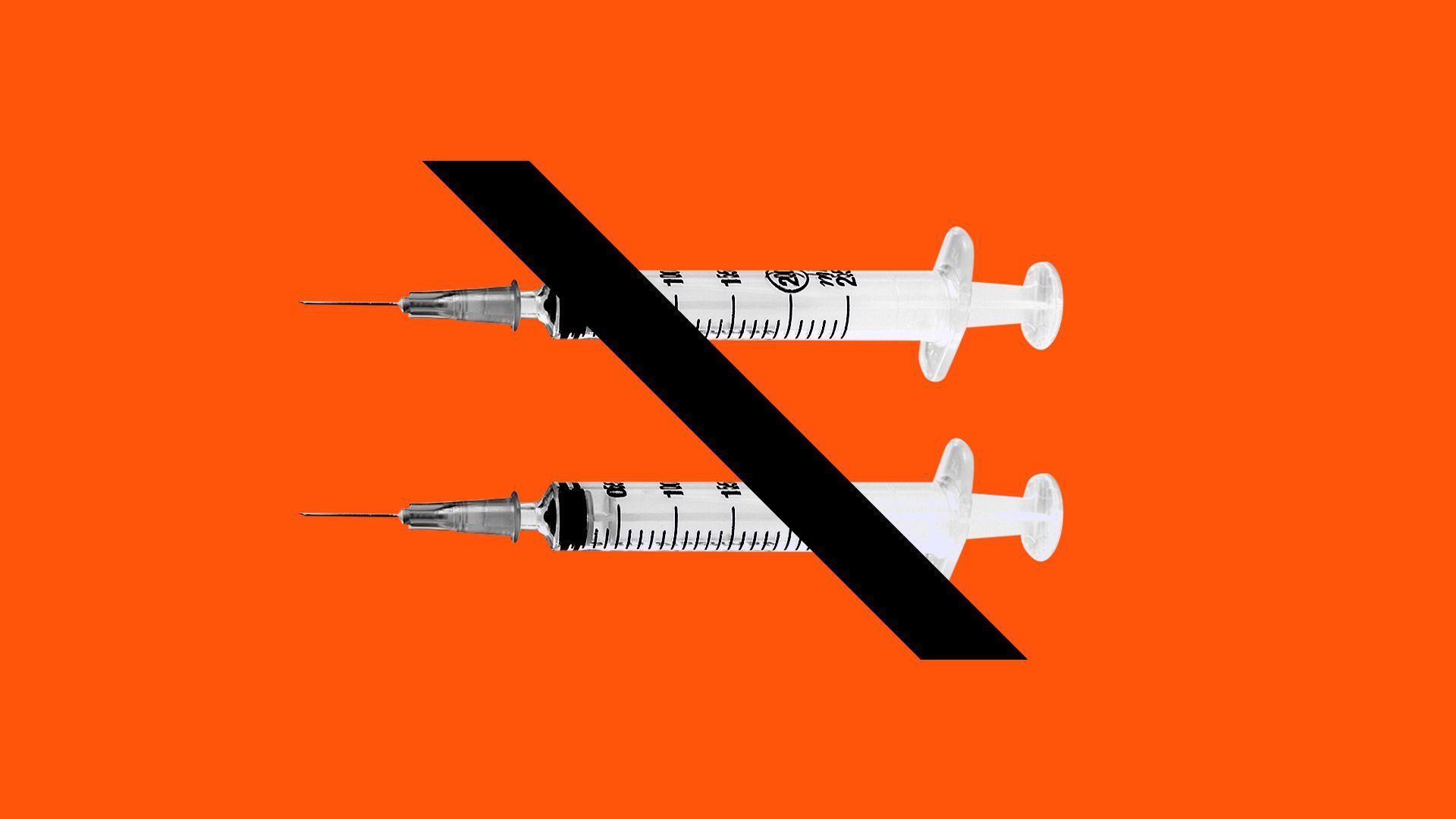 Moderna's shot may maintain a higher effectiveness over time than Pfizer's, even though they're based on similar technology, Axios' Caitlin Owens reports.
The gap could always disappear with more data, and both vaccines remain very effective against severe disease.
But if the gap does hold up, it raises questions about whether the two vaccines should be treated the same way policy-wise.
Driving the news: Several studies have found a difference between the two vaccines' effectiveness over time, although some experts have cautioned that this could stem from flawed head-to-head comparisons.
"There have been sort of signals from enough separate sources that start to paint a picture that may reflect a real biological phenomenon — a real difference," said Natalie Dean, an Emory professor who specializes in vaccine study design.
Zoom in: In a study released last week, the CDC found that Moderna was significantly more effective against hospitalizations than the Pfizer or J&J vaccines.
Between the lines: Pfizer was the first vaccine authorized for use in the U.S. and began being administered several weeks before the Moderna vaccine.
"Because of the way the rollouts happened, the oldest and most vulnerable and sickest people, like nursing home residents, got Pfizer," said Cornell virologist John Moore.
However, the CDC study found that Moderna's efficacy was higher across all ages.
Yes, but: Both vaccines are nearly equal in their capacity to "do what a vaccine needs to do, which is protect against severe illness," said Paul Offit, director of the Vaccine Education Center at the Children's Hospital of Philadelphia.
The bottom line: The Moderna data may more closely resemble Pfizer's after more time passes. But it may be unwise to treat the two as if they're identical.
2. Pandemic didn't lead to spike in uninsured
Roughly 8.6% of Americans didn't have health insurance in 2020, a figure that has stayed consistent since 2018, Axios' Bob Herman reports from the latest U.S. Census Bureau data.
Why it matters: Government assistance, in the form of beefed-up Medicaid eligibility and heavily subsidized plans through the Affordable Care Act, kept people insured despite the pandemic-fueled recession.
Between the lines: The Census Bureau said there was no statistically significant increase in Medicaid enrollment, but other federal data show enrollment in Medicaid and the Children's Health Insurance Program soared by 14% from February 2020 to February 2021.
Congress increased funds for Medicaid programs and said states couldn't kick people off Medicaid during the pandemic.
The Census Bureau's numbers are off from other federal data because the agency had trouble receiving responses for its survey due to the pandemic.
Reality check: While the uninsured rate didn't increase, 28 million people still didn't have health insurance.
And uninsured rates increased for certain subgroups, including Black children (4.6% in 2018 to 6% in 2020) and adults who live in non-expansion states (35.6% in 2018 to 38.1% in 2020).
Go deeper: Pandemic-era stimulus lifted millions out of poverty, new government data shows
3. Pfizer vaccine data for young kids coming in Oct.
Pfizer could release clinical trial data for the use of its COVID-19 vaccine in kids younger than 5 by the end of October, CNBC reported.
"Then, it is up to the FDA to take their time, and then make a decision," CEO Albert Bourla said on Tuesday, per CNBC.
Between the lines: Pfizer and BioNTech have said they expect to present results from use of COVID-vaccines in children between the ages of 5 and 11 as soon as the end of this month.
By the numbers: The news comes as the latest weekly tally of pediatric COVID-19 cases topped 243,000 infections, just shy of a record number, according to the latest report from the American Academy of Pediatrics.
Children made up 28.9% of all reported COVID cases in the latest data.
4. Chart du jour
The surge in COVID-19 hospitalizations among the unvaccinated added up to about $5.7 billion in preventable health care costs over the summer, according to an updated KFF analysis.
5. Changes to Apple Watch health features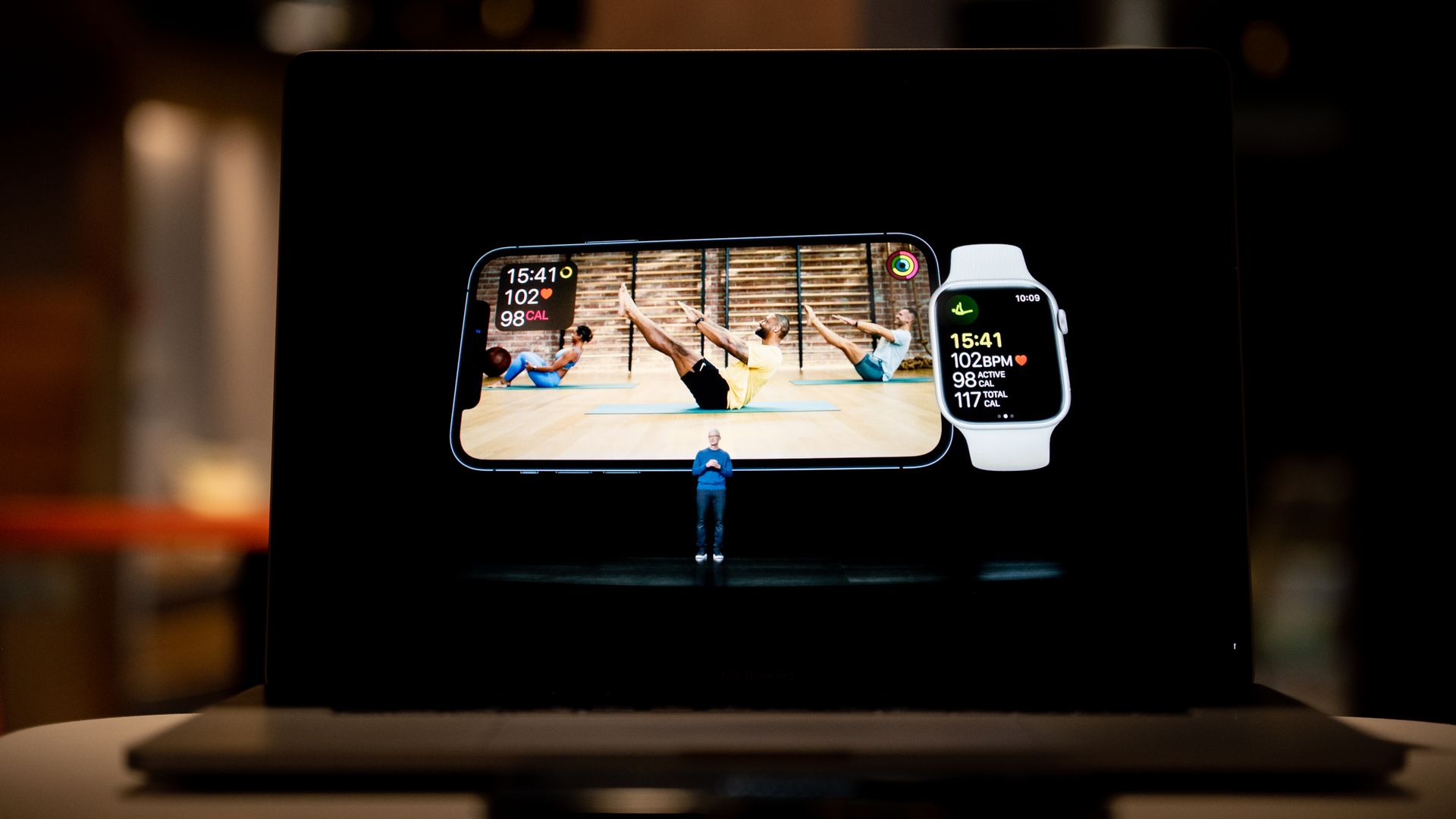 There were modest improvements and no new health sensors on the newest version of the Apple Watch, which debuted Tuesday during a virtual event.
Between the lines: As the Wall Street Journal reported earlier this month, Apple is working on health-related features for its smart watch, such as a blood pressure sensor and a thermometer for fertility planning.
But analysts have said most of Apple's "more ambitious health-related improvements aren't expected before 2022" with a future version of the watch, per WSJ. 
The biggest health-related announcements for Apple Watch Series 7 instead centered around the expansion of Apple Fitness+, which is Apple's workout streaming subscription program. They also debuted fall detection for cyclists, as well as a new mindfulness app.