Good morning ... Breaking overnight: Health insurer Cigna is looking to buy pharmacy benefit manager Express Scripts, per the WSJ. The deal could cost some $50 billion and would further the rapid consolidation within the health care industry.
https://www.axios.com/newsletters/axios-vitals-7866f052-87cb-4ed9-b0e1-a6025d0f7bae.html?chunk=0#story0
Scrambling to fill gaps in Trump's health moves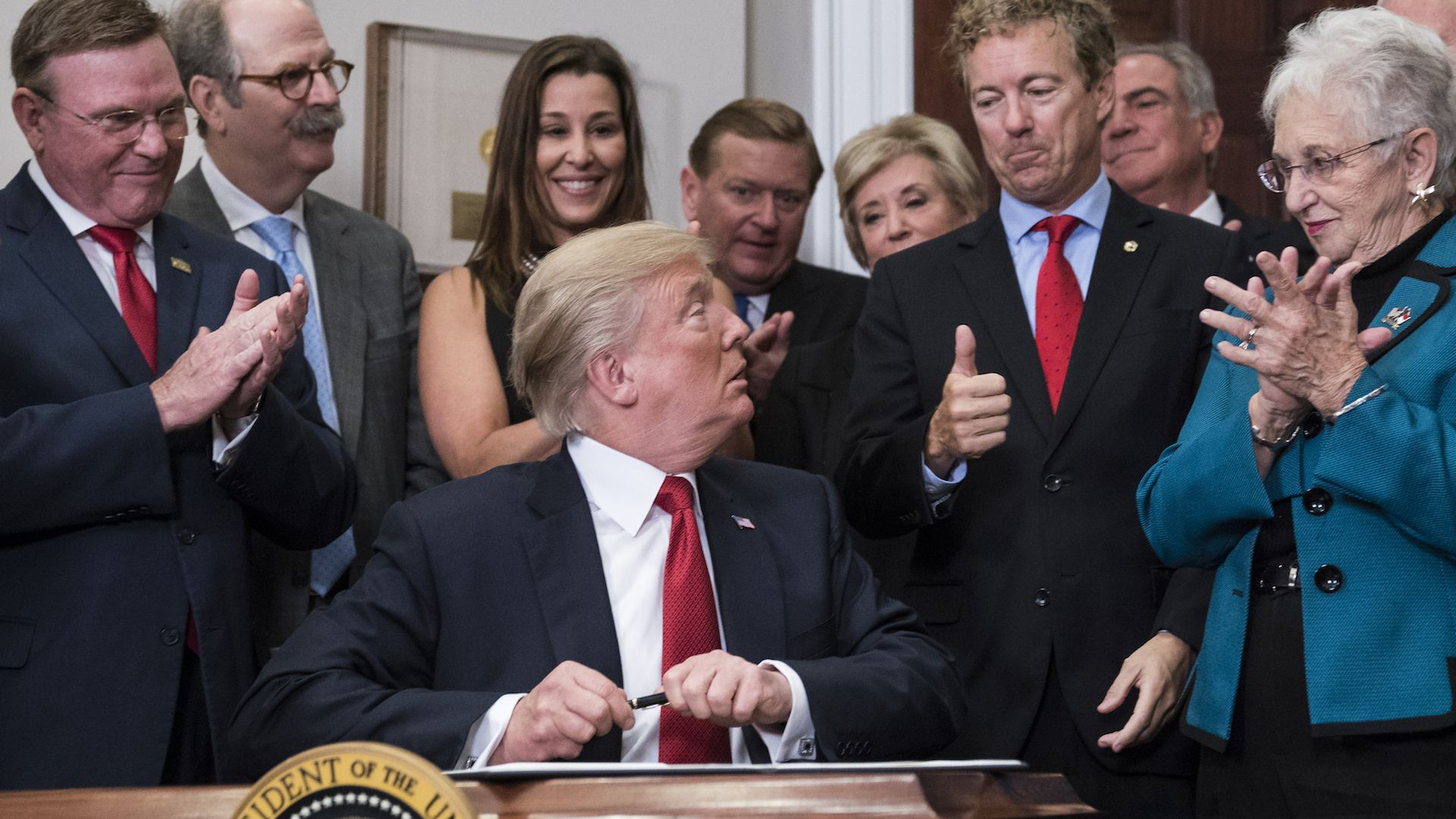 One of the Trump administration's most significant moves on health care policy is the expansion of short-term insurance plans that don't have to comply with many of the Affordable Care Act's rules and regulations. And now, lawmakers from both ends of the spectrum are scrambling to fill in the gaps in the administration's policy.
Why it matters: Regulations from the Health and Human Services Department will allow consumers to hang onto these more bare-bones plans for a full year — up from three months under Obama-era regulations.
Some experts are afraid that will siphon healthy people out of the ACA's exchanges, causing premiums to rise in that market.
The latest: Congressional Republicans seem increasingly interested in codifying the full-year limit in federal law, while also ensuring that consumers would be able to renew these policies from year to year. At that point, though, this is pretty much just an insurance plan, and isn't "short-term" at all.
The other side: Earlier this week, however, Washington state insurance commissioner Mike Kreidler took the first steps toward further regulating these policies. States can still regulate these plans — and they might need to, if they want to balance their ACA markets rather than walk away from them.
What they're saying: "A short-term plan that's renewable is frankly not a short-term plan. It's sort of semantic gymnastics at that point. But, that's not the point here. The point is to create an unregulated market that can make an end run around the ACA," the Kaiser Family Foundation's Larry Levitt told my colleague Caitlin Owens.
Go deeper: Caitlin has much more on what's next and why it matters.
https://www.axios.com/newsletters/axios-vitals-7866f052-87cb-4ed9-b0e1-a6025d0f7bae.html?chunk=1#story1
Azar to emphasize health data with insurers
HHS secretary Alex Azar has been everywhere lately, and will return to some of his most prominent emerging themes today in a speech before America's Health Insurance Plans, the industry's leading trade group.
What to watch: Azar will focus at least partially on health information technology and the need to give consumers more access and control over their own information, according to excerpts of his prepared remarks.
Similar to the approach he took earlier this week in a speech to hospital executives, Azar will also emphasize value and prod the industry to come to the table on its own. He's expected to say:
"Putting the health care consumer in charge...will require some degree of federal intervention — perhaps even an uncomfortable degree."
"But the status quo is far from a competitive free market in the economic sense of the term...facilitating a competitive, value-based marketplace is going to be disruptive to existing actors."
https://www.axios.com/newsletters/axios-vitals-7866f052-87cb-4ed9-b0e1-a6025d0f7bae.html?chunk=2#story2
Clinical trials are moving slower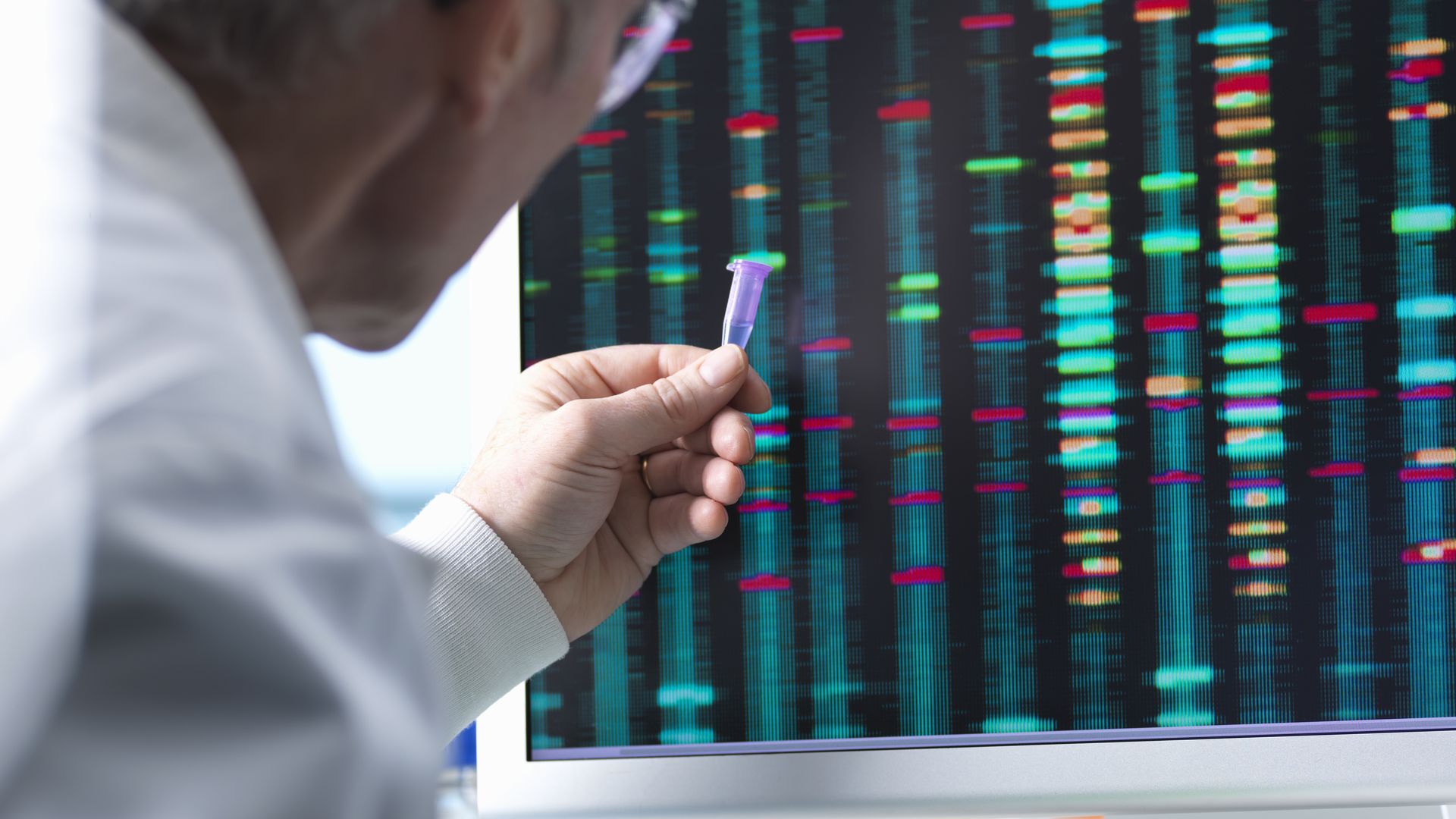 Getting a clinical trial for a new drug up and running now takes longer than it used to, the Boston Globe reports.
What's changed: It takes about 31 weeks from the time a drug company commits to beginning a clinical trial to when that trial actually begins — a month longer than it took 10 years ago. Researchers at Tufts University identified a couple reasons why:
Newer drugs are more complex, making it harder to design a good trial.
They're also more focused on rare diseases, making it harder to recruit enough patients.
The time it takes to work out a payment agreement with the hospitals that will conduct the trials.
The bottom line: "There are so many inefficiencies in running clinical trials," Mary Jo Lamberti, a co-author of the Tufts study, told the Globe. "Those of us who have been in the field a long time weren't surprised, but it's not encouraging."
https://www.axios.com/newsletters/axios-vitals-7866f052-87cb-4ed9-b0e1-a6025d0f7bae.html?chunk=3#story3
Alexa, does this look infected to you?
Doctors are generally pretty gung-ho about the potential of voice assistants like Amazon Echo and Google Home, according to the Harvard Business Review. Physicians said they like the idea of using voice assistants in waiting rooms and to help patients out at home — and to inform their own clinical work.
The catch: As much as doctors see voice assistants as a valuable tool in their clinical decision-making, they don't want patients to hear that part.
"I would use this anywhere the patient could not hear it," one doctor told the Harvard authors. "If the patient hears the responses in the exam room and then I choose something different, the patient may not trust my choice."
https://www.axios.com/newsletters/axios-vitals-7866f052-87cb-4ed9-b0e1-a6025d0f7bae.html?chunk=4#story4
Telemedicine leader has some accounting troubles
Teladoc, a company that connects patients with doctors via video and phone, recently disclosed it has serious accounting problems tied to "stock-based compensation." Teladoc directed my colleague Bob Herman to an investor relations firm after repeated inquiries, and the outside firm has not responded.
Why it matters: The health care industry views virtual care as an important way to treat common ailments in lower-cost settings. But Teladoc is the largest telemedicine company, and its new blunders, on top of a long track record of losses, don't inspire confidence.