February 01, 2019
Good morning ... Hope you're excited for the big game this weekend, by which of course I mean Kentucky men's basketball vs. Florida (4 pm ET Saturday, on ESPN). The Super Bowl, meh.
1 big thing: HHS takes on drug middlemen
The Trump administration is rolling out the policy specifics for a central promise in its plan to lower drug prices — taking on the system's middlemen.
The big picture: Health and Human Services Secretary Alex Azar has long had his eye on pharmacy benefit managers and the rebates that are their bread and butter.
The proposal HHS unveiled yesterday would essentially ban those rebates in Medicare and Medicaid, forcing PBMs to collect a flat fee for their work.
How it works: Today, drug companies set a price for their products and then PBMs negotiate a discount in the form of a rebate, on behalf of insurance plans. PBMs keep some of that money for themselves and the insurers use some of it to help lower premiums across the board.
HHS wouldn't allow that any more under the proposed rule, but it would permit discounts that flow directly to patients at the pharmacy counter.
Winners: In the short term, this would largely move money around. Patients would pay less at the pharmacy — which is good news for seniors who take a lot of expensive drugs.
The trade-off is that Part D premiums would increase, which in turn increases the government's costs.
HHS expects the savings from lower out-of-pocket costs to exceed the increase in premiums.
Politically, the pharmaceutical industry would be a winner here, too: Pointing the finger at PBMs is a big part of its strategy to stave off tougher controls on its own prices.
In the long term, HHS is hoping this will change the pharmaceutical industry's pricing practices.
For example, drug companies will sometimes agree to steep rebates in exchange for PBMs giving their drug preferred treatment over a competitor.
Without the rebate structure in place, the hope is that those types of deals simply won't be possible, and pricing negotiations will center more heavily around drugs' sticker prices.
The bottom line: This is a major shakeup in the way we pay for drugs. It's in the weeds, and it's not a cure-all (nothing is), but it's big.
2. The Medicaid tug of war
Medicaid politics are a pretty good snapshot of health care politics overall right now.
Driving the news: Voters in three blood-red states — Idaho, Nebraska and Utah — said overwhelmingly last year that they wanted to adopt the Affordable Care Act's Medicaid expansion.
But conservative lawmakers in Utah are now trying to override those results to pass a much smaller expansion. In Idaho, conservative activists are trying to block the expansion in court, but the state's Republican administration is defending it.
On the other end of the Medicaid spectrum, New Mexico is moving forward with its plan to let some residents buy into the state's Medicaid program.
A Democratic state lawmaker formally introduced the proposal as a bill this week. And an analysis from the Manatt consulting firm said that even a narrowly available buy-in could cover as many as 16,000 people and save them $100-$150 per month on premiums, compared to ACA coverage.
Take a step back, and the trend line is clear. Democrats are winning, and they're the ones pushing further ahead.
All but 14 states have said yes to the Medicaid expansion. Getting Republican governors on board took some compromise from the Obama administration (saying yes to partially privatized expansions), but it worked.
Expansion has succeeded 100% of the times it's been on the ballot.
New Mexico's proposal for a Medicaid buy-in isn't a lock, but either way it has helped advance the idea that a large, inexpensive, publicly funded, largely privately managed health program can, incrementally, be the way forward.
Go deeper: Medicaid is the ACA's workhorse
3. EpiPen problems lingered for years
The company that manufactures EpiPens ignored or downplayed technical defects in the product for years, even in the face of repeated warnings from the Food and Drug Administration, Business Insider reports.
The big picture: This gives us two big issues for the life-saving drug: How much people have to pay for it, and how well it works when they need it.
Patients had been complaining since at least 2013 that their EpiPens weren't activating, or were activating when they weren't supposed to, according to Business Insider.
But Meridian Medical Technologies, the Pfizer subsidiary that makes the product, took no action, saying it couldn't confirm that patients' problems were defects and not user error.
The FDA warned Meridian in early 2014 that it wasn't doing enough to investigate complaints, but the company still didn't address the FDA's complaints or consumers' issues for another 3 years.
In 2017, Meridian recalled about 260,000 EpiPens after learning of a defective part, made by a third party. The FDA again criticized Meridian for its slow response in another warning letter later that year.
"Your own data show that you received hundreds of complaints that your EpiPen products failed to operate during life-threatening emergencies, including some situations in which patients subsequently died," the FDA said in its September 2017 letter.
4. Ads for short-term plans may be confusing
People Googling for ACA coverage often found results that were actually trying to sell them skimpier short-term health plans, according to a report from Robert Wood Johnson Foundation and the Urban Institute.
Why it matters: Consumer confusion is one of the things regulators worried about most when the Trump administration expanded access to "short-term" coverage.
For some people, especially those who do only need coverage for a short time, one of these more bare-bones options might be a better choice than the comprehensive policies sold under the ACA.
But if you don't realize you're signing up for a plan with incredibly limited coverage and the right to drop you once you get sick, you could be in for a catastrophic surprise.
That's why HHS mandated a disclosure statement about the plans' limited benefits.
Details: Researchers Googled terms including "cheap health insurance" and "Obamacare plans" and looked at the first 4 results — which are usually ads.
Sites that included short-term plans "dominated the results," though some of those sites also sell ACA-compliant plans. Sites varied in how much information they provided about the differences between the two types of plans.
5. How health care is like an airline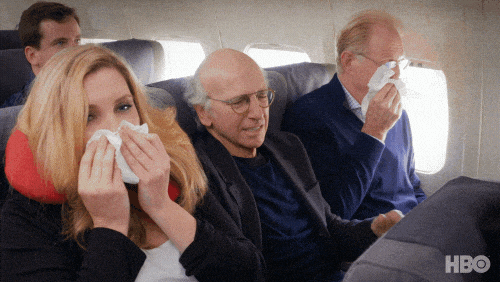 A rapidly consolidating industry. One that generally delivers on very difficult work, but with such a horrible customer-service reputation that people hate dealing with it. Known for wringing every last dollar out of its customers. You and the person next to you may be paying wildly different prices.
Health care, or an airline?
It's a common comparison, and not without merit.
Harvard doctor and researcher Ashish Jha invoked the metaphor last year, in response to a non-profit hospital telling investors that it was trying to boost admissions: "Every extra passenger they can squeeze in is profit," Jha said.
Here's Brent Miller, a nephrologist at Indiana University, explaining to Modern Healthcare why most dialysis patients are treated in facilities instead of at home: "An empty chair is kind of like an empty seat on an airplane. If we were just looking at this not as people and not as health care but just as a business like an airline, our goal would be to fill all those slots."
And, for the trifecta, here's Elizabeth Rosenthal, writing in Kaiser Health News: "Just as airlines have been shown to exaggerate flight times so they can boast about on-time arrivals, hospitals set prices crazy high so they can tout their generous discount."
The bottom line: In all seriousness, this analogy does get at an underlying problem with health care: As much as providers love to talk about new payment models, volume is still king — it's simply too lucrative to give up.