Axios Vitals
November 15, 2021
🍂🍁 Happy Monday, Vitals readers. We're already halfway through November. How did that happen?
Today's newsletter is 918 words or a 3-minute read.
1 big thing: The road ahead for Califf's confirmation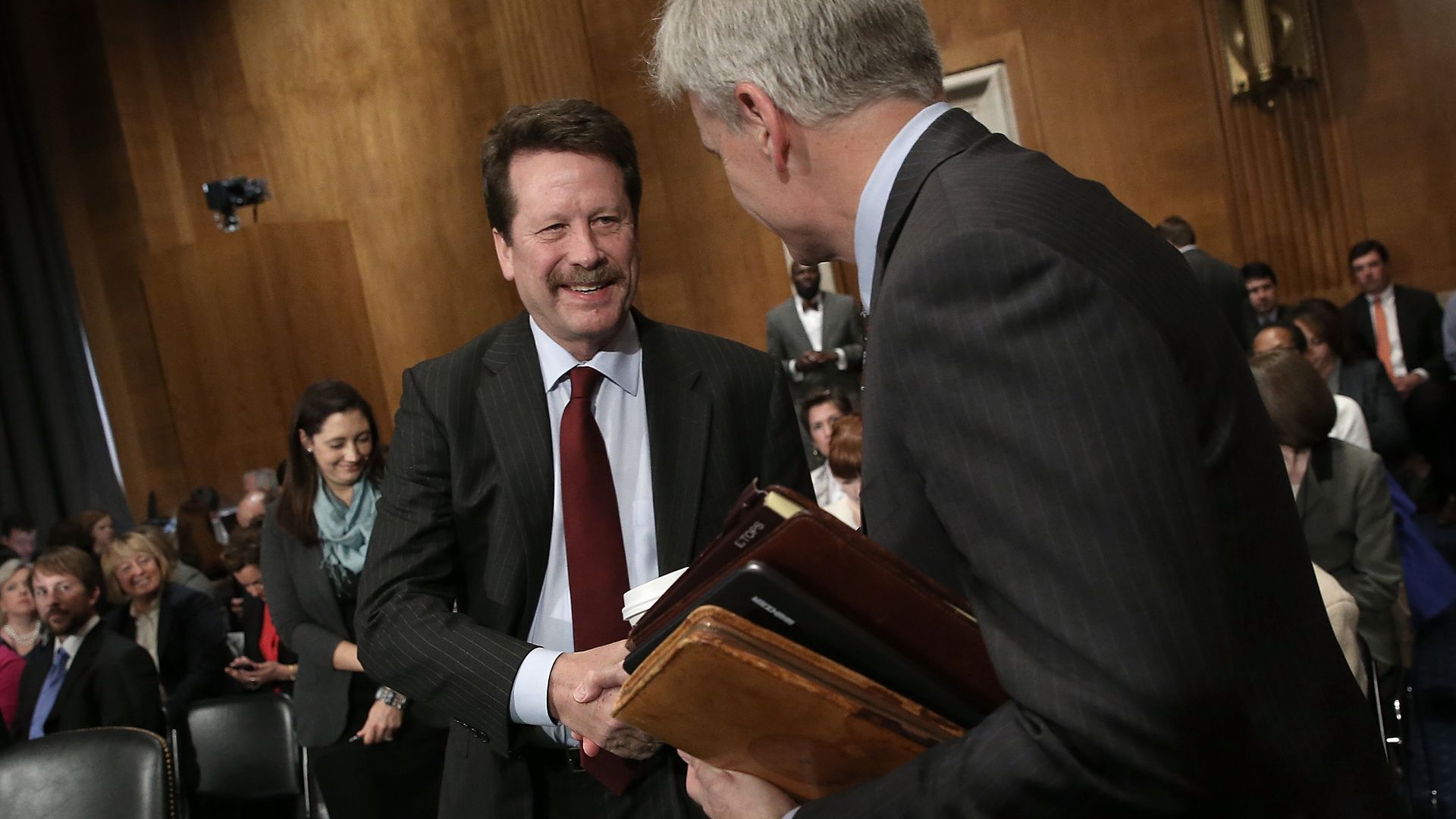 It's taken about 10 months for President Biden to name a nominee for the role of permanent FDA commissioner — former FDA chief Robert Califf — and it's unlikely his confirmation will be complete before 2022, Axios' Marisa Fernandez and I report.
Why it matters: The agency has been without a Senate-approved commissioner for nearly a year, all while playing a central role in the response to the ongoing COVID pandemic.
What's next: Acting FDA commissioner Janet Woodcock plans to remain in her position as the nomination process plays out, a Health and Human Services official tells Axios.
The Senate HELP Committee expects schedule a hearing on Califf's nomination "as soon as possible," a committee aide said.
But he's unlikely to get a floor vote by the end of the year, said Stacy Cline Amin, who co-leads the FDA Regulatory & Compliance practice at Morrison & Foerster and was chief counsel for the HELP committee during Califf's last nomination.
What to watch: Califf was confirmed in 2016 by an 89-4 vote, but he'll still face some questions over his ties to the pharmaceutical industry. Democratic Sens. Joe Manchin, Ed Markey and Richard Blumenthal, who voted against Califf last time, all reiterated their concern on Friday.
2. Medicare's looming premium hike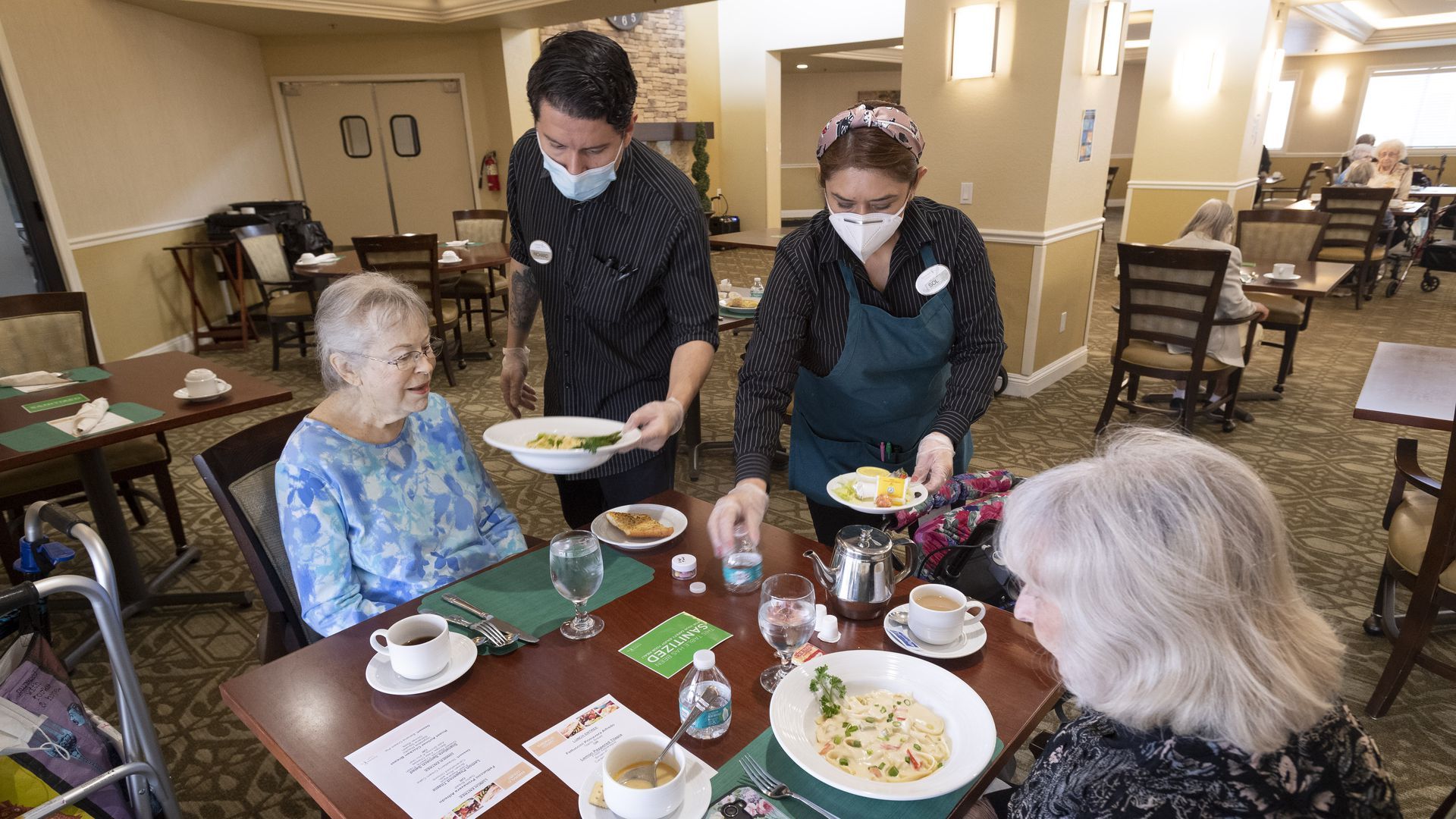 Monthly premiums that cover physician and outpatient care for Medicare patients will increase by 15% next year, the Biden administration said in a notice Friday evening Axios' Bob Herman writes.
Why it matters: People on Medicare are getting slammed with a big hike during an election year, due largely to the big price tag from the questionable Alzheimer's treatment Aduhelm and uncertainty stemming from the coronavirus.
By the numbers: Standard Medicare Part B premiums will be $170.10 per month next year, up from $148.50 per month this year.
That equals an extra $259.20 in extra costs over the course of the year, just in premiums.
The Part B deductible also is increasing 15%, from $203 to $233.
Between the lines: Medicare is still determining whether it will pay for Aduhelm yet, but federal actuaries have to plan for a "high-cost scenario of Aduhelm coverage," regulators said.
3. BioNTech sets sights on cancer
BioNTech, the German biotech that gained global attention for its partnership with Pfizer on a COVID-19 vaccine, has turned its attention back to one of its earlier mRNA targets: cancer.
Driving the news: CEO Uğur Şahin presented new cell therapy data at the Society for Immunotherapy of Cancer conference in D.C. over the weekend.
"We have a blueprint now for infectious disease vaccines," Sahin told a gathering of reporters about the impact the COVID vaccine development had on the future of mRNA technology.
That included not only proving the mRNA technology but creating processes needed to develop and supply a product made with it, he said.
Beyond COVID vaccines, his company is already performing clinical trials on cancer immunotherapy candidates. But he believes mRNA technology will be used for everything from vaccines for HIV, malaria and tuberculosis to applications in heart and central nervous system diseases.
"It opened up a door for a new pharmaceutical class and we believe this innovation can be compared with the innovation about 40 years ago with recombinant DNA technology," Sahin said.
4. Increased depression ups heart risk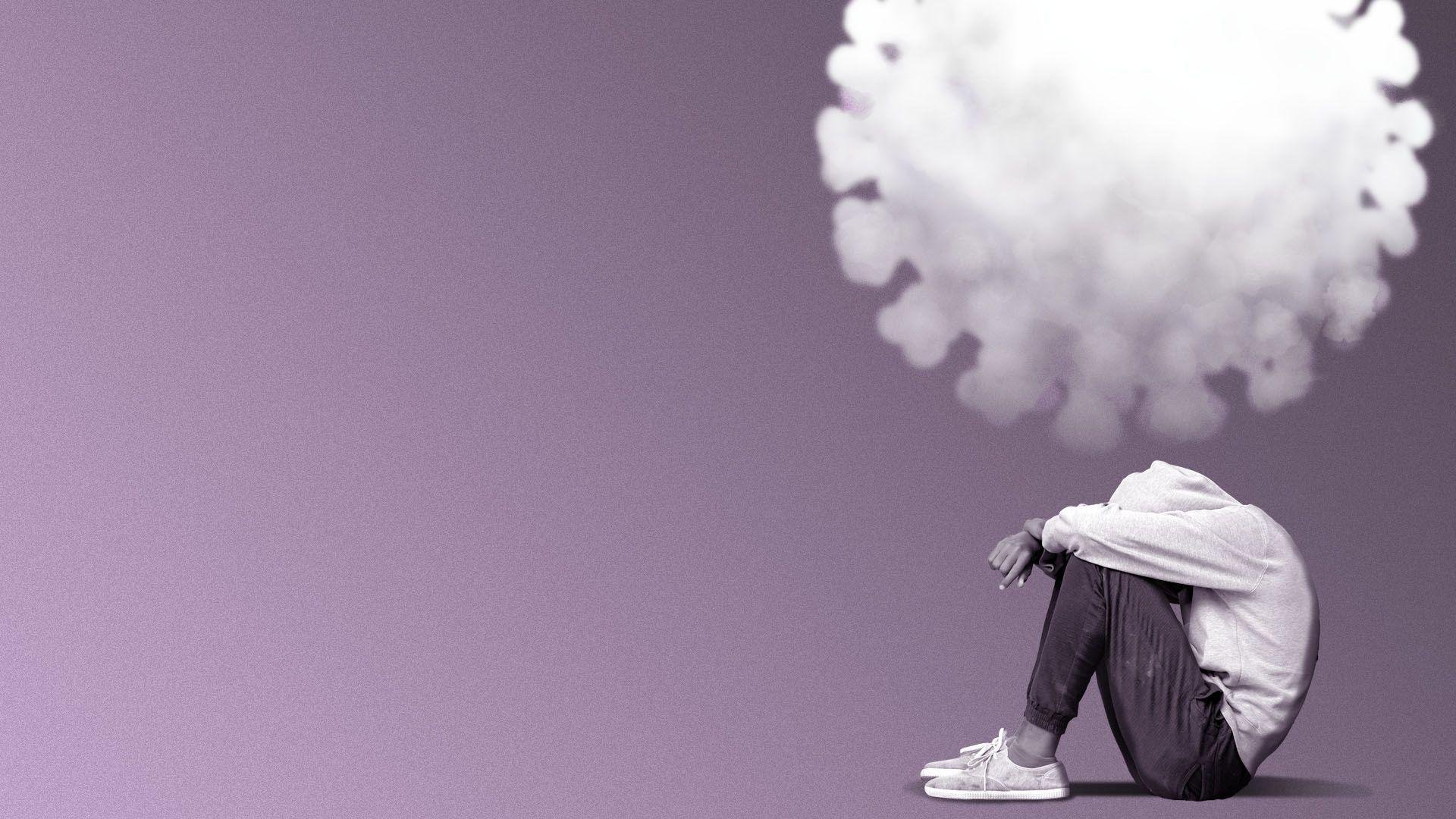 Nearly 40% of patients reported new or continuing symptoms of depression in the first year of the COVID-19 pandemic — a problem that could lead to increases in future physical health problems, according to a new study by Intermountain Healthcare.
Why it matters: The study, presented this weekend at American Heart Association's virtual 2021 Scientific Session, warns of the uptick could be linked to future increases in heart concerns.
Details: The study examined 4,633 Intermountain Healthcare patients who completed a standard primary care depression screening.
The study found nearly four in 10 reported symptoms of depression during the first year of the pandemic, with worsened feelings of depression than before the pandemic.
Looking at electronic health record data, they also found those with depression visited the ED at a 3.5 times greater rate for anxiety and 2.7 times greater rate for anxiety with chest pains compared to the non-depressed.
The bottom line: The high prevalence of depression is a signal of potentially bigger issues that could be coming, said Heidi May, a cardiovascular epidemiologist at Intermountain.
5. The best way to use rapid tests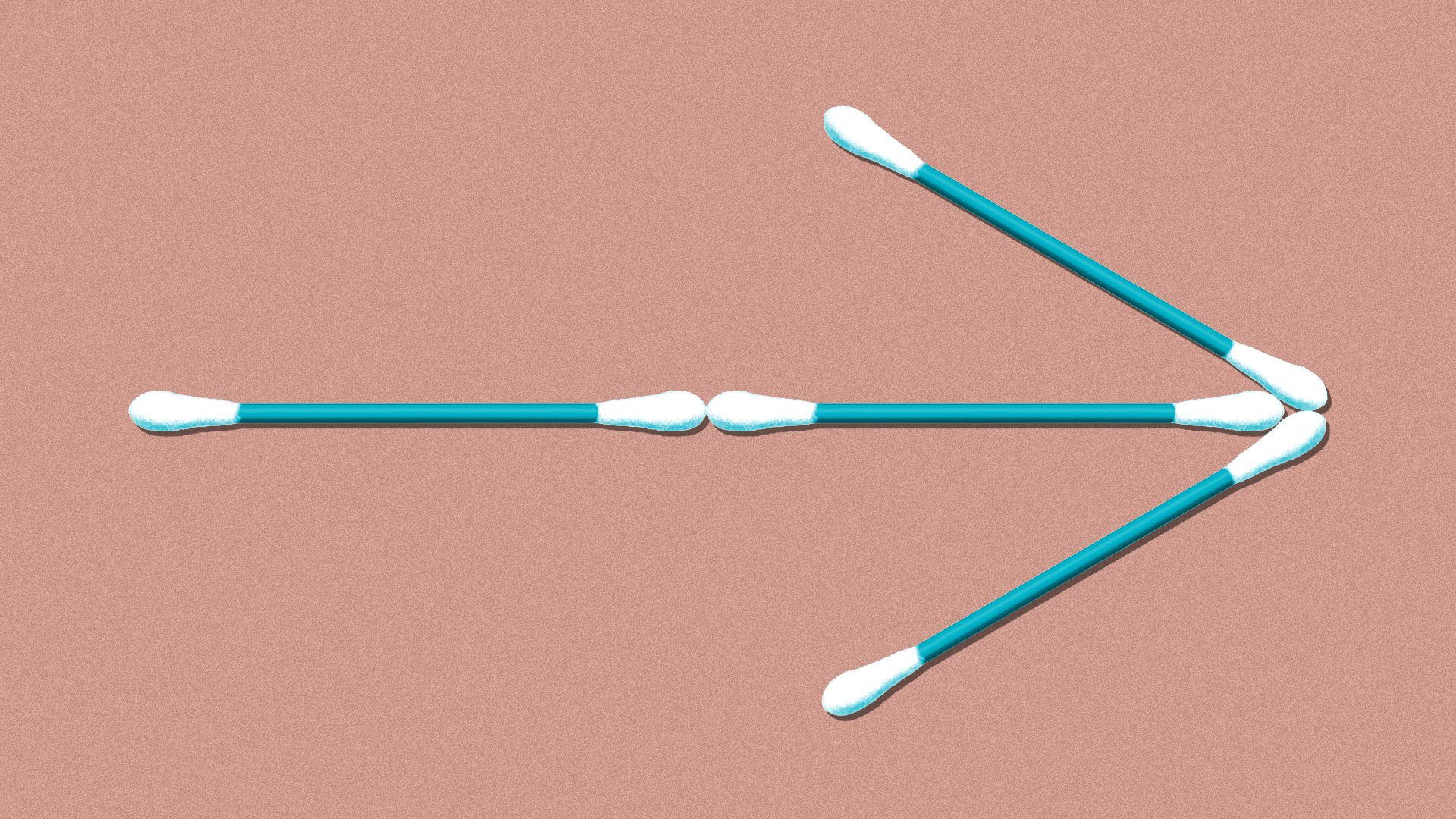 Rapid at-home COVID-19 tests that can automatically verify and report positive cases could be especially useful in the next phase of the pandemic, Axios' Bryan Walsh wrote over the weekend.
Why it matters: Breakthrough cases will rise with the inevitable waning of vaccination-induced immunity.
Cheap, plentiful screening tests that automatically send results back to health authorities could keep infections down while allowing full reopening.
Driving the news: Recent data from the U.K. — one of the first countries to widely vaccinate its population — shows breakthrough COVID cases are growing, particularly among 40- to 49-year-olds who are likely being infected by their still largely unvaccinated children.
Between the lines: This is where better, more available rapid at-home tests should be playing a bigger role, says Michael Mina, an epidemiologist at the Harvard T.H. Chan School of Public Health.
"Quarantines represent an information problem, because they're done when we're not certain an exposed person is positive," he says. "When you have the tools to effectively know who is positive, you don't have to quarantine anyone."
6. While you were weekending