Axios Vitals
September 27, 2023
Happy Wednesday, Vitals crew. Today's newsletter is 973 words or a 3.5-minute read.
Situational awareness: The average Medicare Advantage premium next year will remain stable, rising 64 cents to $18.50, Medicare said Tuesday.
1 big thing: Reducing fertility treatment disparities
From better medical training to more inclusive health benefits, a host of new efforts are aimed at reversing long-standing disparities and stigma that have prevented Black women from seeking out fertility treatments.
Why it matters: Black women may be twice as likely to have fertility challenges than white women, but cultural factors — underscored by new research — contribute to Black adults seeking treatment less and silently suffering more, Axios' Carly Mallenbaum writes.
According to new Pew Research Center data, about a quarter of Black adults said they or someone they know used fertility treatments, while nearly half of white adults surveyed said the same.
Infertility is one reason people seek reproductive treatment like egg freezing, but there are numerous reasons for it, including being in a same-sex couple or anticipating that your fertility will be impacted by a procedure.
Between the lines: A combination of health issues and systemic barriers like structural racism may contribute to higher infertility rates among Black women.
Cultural pressures and less familiarity with fertility options are some reasons why Black patients are typically older than white patients when they do seek out treatment.
"In the Black community, fertility treatment, in general, is [considered] something that quote-unquote 'only white women partake in,'" says Stephanie Thompson, a reproductive endocrinologist and infertility specialist.
Cost is another major barrier to fertility treatment, with insurance coverage still limited.
There are some positive changes that could encourage more Black adults to seek out fertility services, Thompson says.
Employers are offering more fertility benefits to help attract and retain employees.
Medical school curriculums are now more focused on "cultural competency" and "treating every aspect of a patient's life" — something that Thompson says got little attention when she was a student.
And news coverage and social media are doing "a much better job" of acknowledging and addressing this issue.
2. New ARPA-H hubs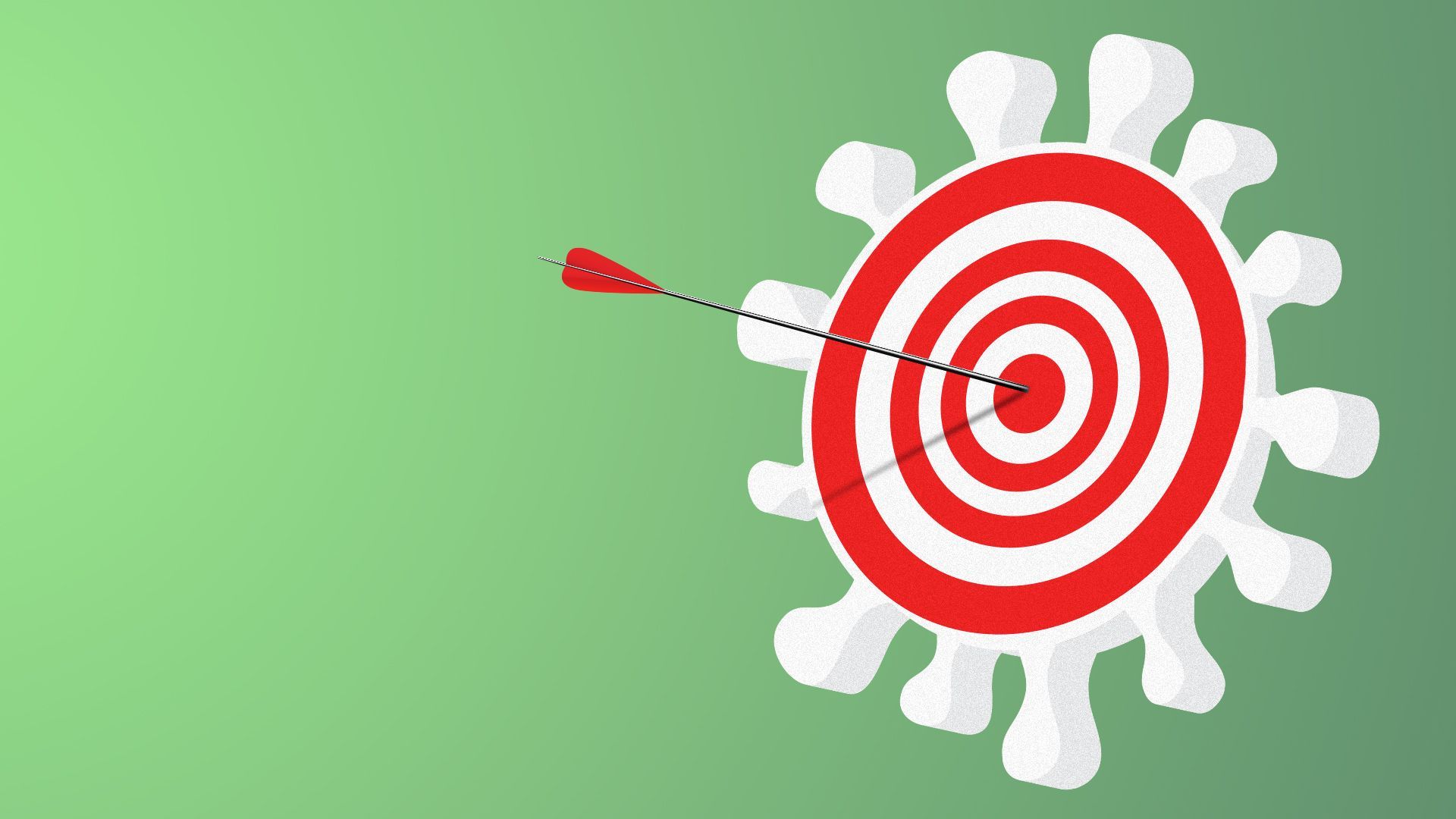 The new federal biomedical agency dedicated to accelerating disease research has picked Cambridge, Massachusetts, and Dallas as its regional hubs.
Why it matters: There was a yearlong national bidding war to land regional outposts for the new Advanced Research Projects Agency for Health, or ARPA-H, which will focus on breakthrough treatment and technologies to fight diseases like cancer and Alzheimer's.
Driving the news: Cambridge will lead the multi-billion-dollar agency's "investor catalyst" hub focused on navigating red tape and bringing innovative ideas to market, Axios Boston's Steph Solis writes.
Dallas will lead a "customer experience" hub focused on patients.
It was announced earlier this year that ARPA-H will be based in the D.C. area.
ARPA-H is also using a "hub-and-spoke" model to work with researchers across the country. It named 10 initial "spoke" sites spanning from Alabama to Alaska and said more will be added on an ongoing basis.
What they're saying: Massachusetts' top economic development official Yvonne Hao said: "We have an unprecedented opportunity to spark revolutionary progress in health care and continue to lead in the life sciences industry through this partnership with ARPA-H."
Flashback: The agency has already announced some of its first projects, including a precision cancer surgery effort that's paired with the Biden administration's "cancer moonshot."
3. Surge in 340B purchasing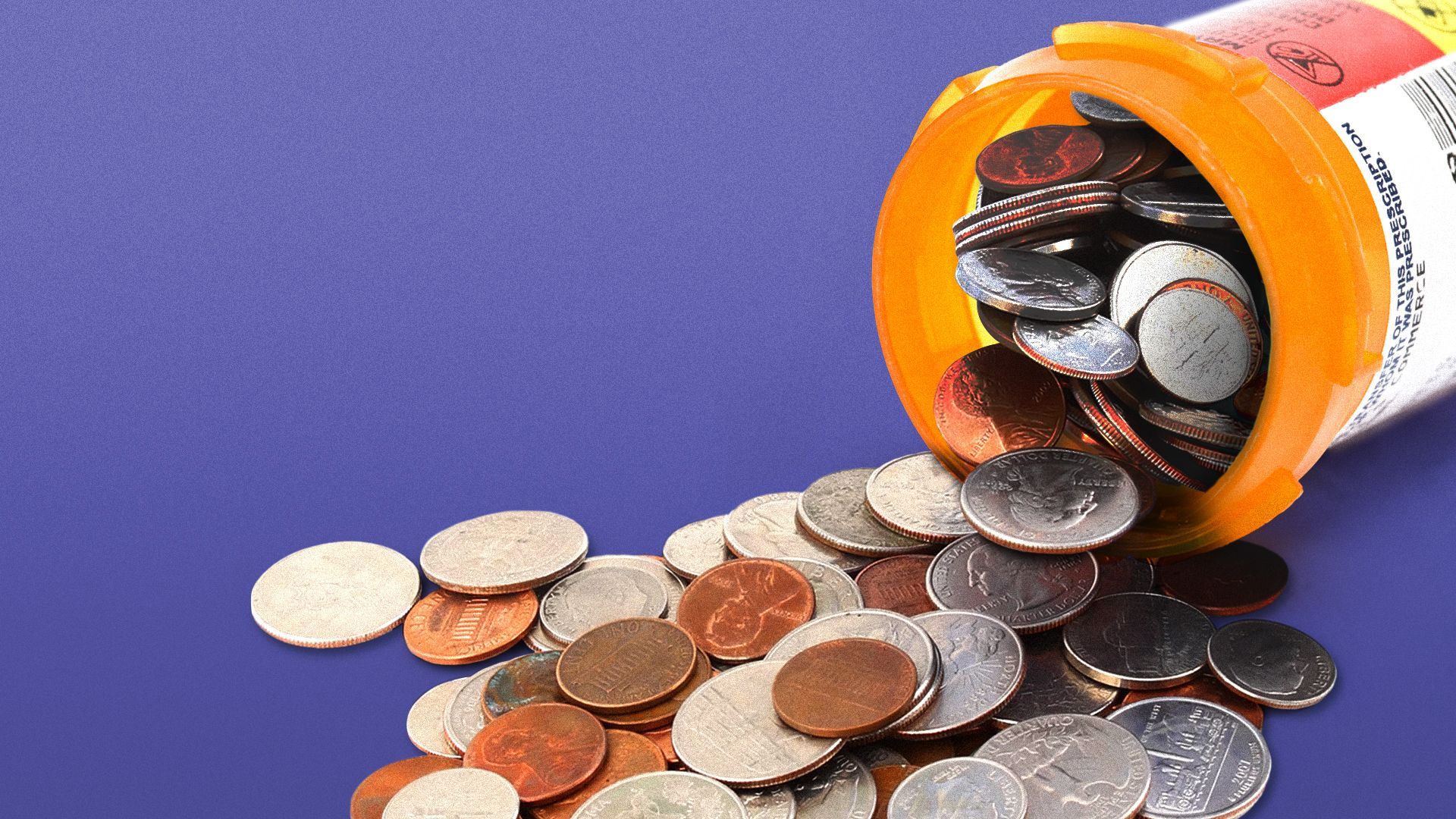 Safety-net providers bought a record $53.7 billion worth of medicines under the federal drug discount program last year — a 22% jump over 2021 that came while drug price growth lagged behind overall inflation, according to a published report.
Why it matters: The report in the trade publication Drug Channels draws into question claims from some program advocates that drugmakers' business practices are eroding the health care safety net, Axios' Adriel Bettelheim writes.
What they found: Purchases from hospitals and other entities in the 340B program rose $9.8 billion in 2022, to $53.7 billion, according to government vendor data obtained under the Freedom of Information Act.
The difference between list prices and discounted 340B purchases also grew $2.6 billion, to $52.3 billion.
Between the lines: The government estimated that restrictions drugmakers have placed on which pharmacies can dispense drugs in the program reduced 340B purchases by only $470 million — or less than 1% of last year's total.
That's well below the figure quoted by 340B lobbyists, Drug Channels noted.
Manufacturers and the Biden administration are fighting in court over how much the companies can limit discounts.
Catch up quick: The program, which requires drugmakers to give big discounts on outpatient drugs to providers that serve low-income patients, has grown significantly since its inception and is facing renewed scrutiny from policymakers.
4. Big summer for health care jobs
Health care job growth just had its best two months since the pandemic recovery, according to Altarum Institute data.
By the numbers:: The sector added 70,900 jobs in August after adding 73,000 in July. Job growth in August was led by ambulatory care (39,900) and hospitals (14,500).
Nursing homes added 8,900 jobs that month, and other nursing and residential care settings added 7,600 — but employment in those fields is still 5.7% below pre-pandemic levels.
Perhaps not surprisingly given the shortages, nursing and residential care had the highest wage growth in health care settings, at 4.3%.
Year-over-year wage growth in the health sector was 3.3% in July, trailing overall private sector wage growth (4.4%).
Of note: Health care employment has recovered from its COVID-driven labor shortage and is now 3.2% above where it was when the pandemic began.
That's ahead of gains in non-health employment over the same period (2.6%).
5. Catch up quick
The NIH designated people with disabilities as a "health disparity population," which will mean more research funding and resources to help disabled populations. (Washington Post)
Nurses and health care support workers are at higher risk of suicide, a new study finds. (STAT)
Health insurer Centene is laying off about 3% of its workforce, citing headwinds from government health programs. (St. Louis Post-Dispatch)
Long COVID has affected about 7% of U.S. adults at some point, CDC data shows. (CBS News)
Thanks for reading Axios Vitals, and to health care editor Jason Millman and copy editor Matt Piper. Please ask your friends and colleagues to sign up.