Axios Vitals
October 18, 2021
Good morning, Vitals readers. This edition of Vitals comes to you from Boston, where both Pfizer and Moderna's CEOs are among featured speakers this week at the HLTH Conference.
Today's newsletter is 858 words or a 3-minute read.
1 big thing: Vaccine mix-and-matching gains interest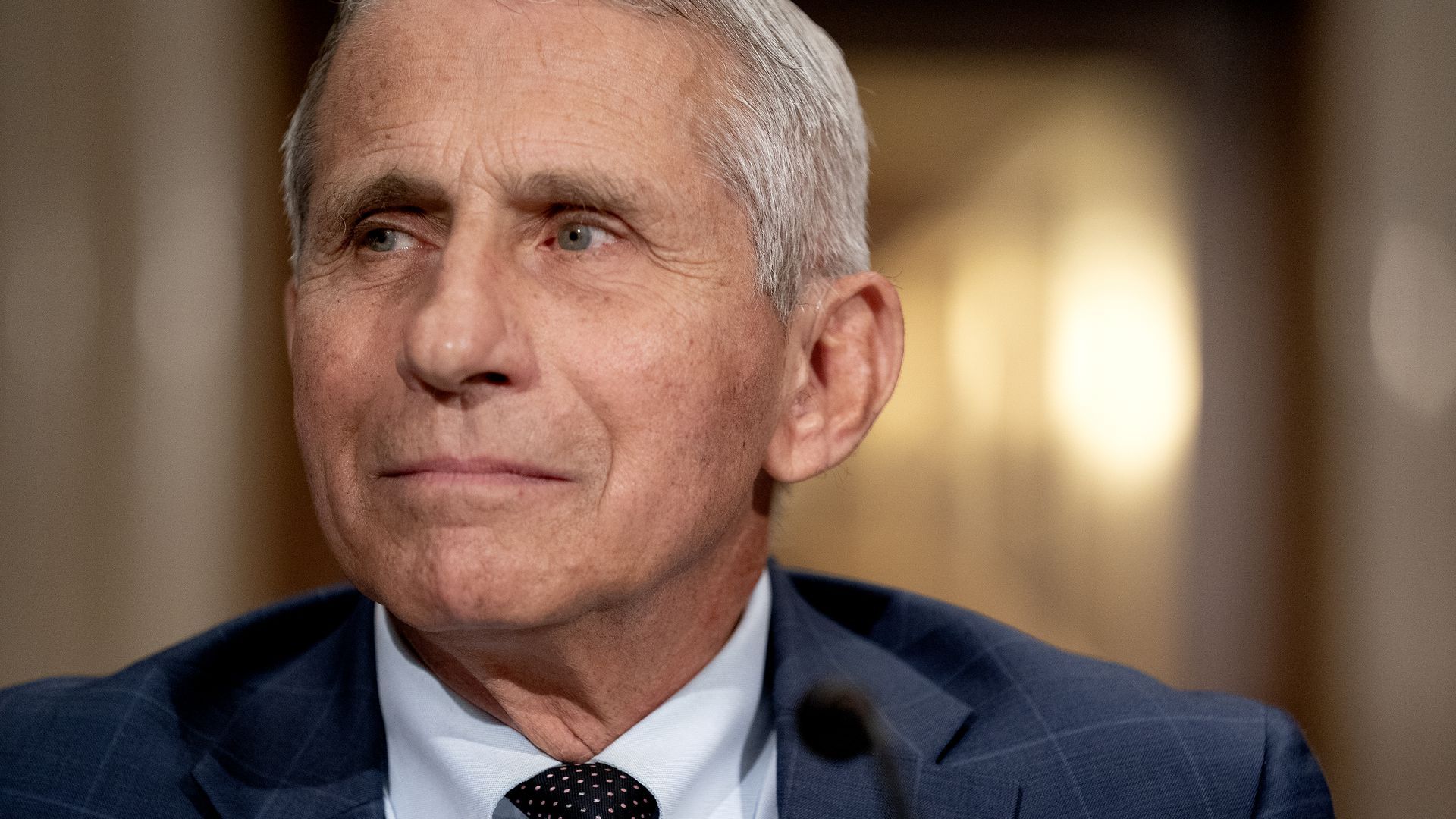 The FDA and CDC will likely allow some flexibility for recipients of the Johnson & Johnson COVID-19 to mix and match vaccine boosters, NIAID director Anthony Fauci told ABC News' '"This Week" on Sunday.
Yes, but: The FDA still needs to look at all the data before making a formal authorization, he said.
"What likely will happen is that both FDA in their authorization and the CDC will likely give a degree of flexibility based on the individual situations," Fauci said.
Driving the news: NIH data presented on Friday to a key FDA advisory committee showed people who received a shot of J&J's vaccine have a stronger neutralizing antibody response if they receive an mRNA shot instead of a second J&J one.
While the committee voted to endorse J&J boosters, they did not yet vote on the "mix-and-match strategy."
What they're saying: "The dogma has always been for other vaccines, you always want to boost with what you've primed with. But in this instance, that seems to be different," said board member Archana Chatterjee, who is also dean of the Chicago Medical School.
"I'm sold already," said Mark Sawyer, an infectious disease specialist at Rady Children's Hospital. "We need flexibility and improved access."
But, but, but: Advisory board members also identified several data points they're still looking for.
For instance, they said, they wanted more data on the longevity of the antibody response.
They said they also need to understand what happens to cellular immunity, not just the antibody response, when mixing vaccines.
They'd also want to see data on what happens in children when mixing vaccines, as well as better data on underrepresented populations.
The bottom line: While some would like more data, "it does seem there is some consensus this is an important option for people to have," said the FDA's Center for Biologics Evaluation and Research director Peter Marks.
2. The $10,000 suppository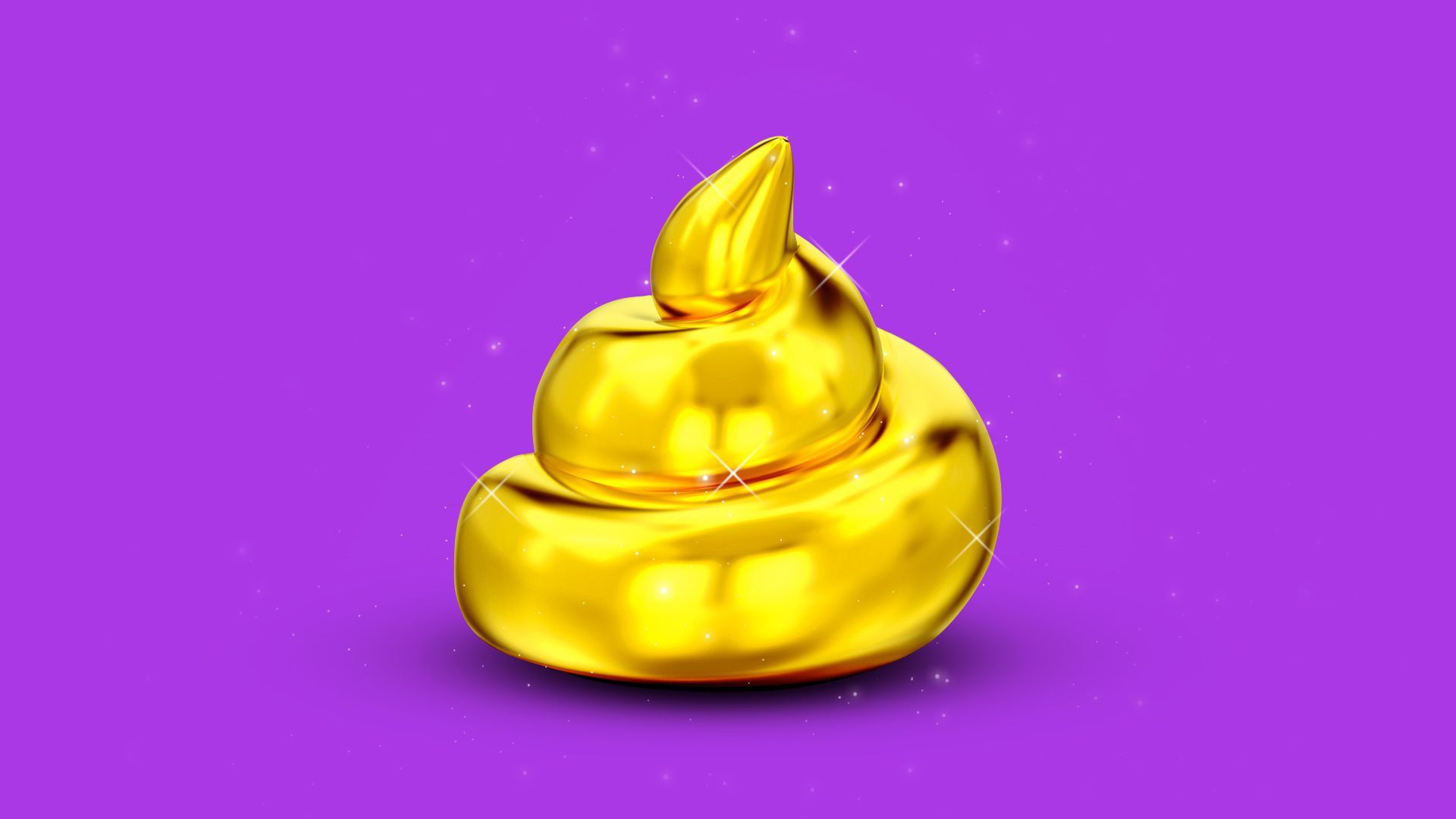 In 2008, a box of 30 anti-inflammatory rectal suppositories that treat arthritis, called Indocin, had a price tag of $198. As of Oct. 1, the price of that same box was 52 times higher, totaling $10,350, Axios' Bob Herman writes.
Why it matters: As Congress continues to waver on drug price reforms, Indocin is another example of how nothing prevents some drug companies from hiking prices at will and selling them within a broken supply chain.
Driving the news: Indocin has changed ownership multiple times over the years, and the companies involved have controversial histories.
Most recently, it was acquired by Assertio in May 2020.
Assertio has since marked up the price twice: first to $6,159.79 at the start of this year, and then again this month to $10,350.
Indocin sales hit $27.7 million in the first half of this year, representing more than half of Assertio's revenue. That total was five times higher than $5.4 million collected during the same period of 2020.
Assertio did not respond to interview requests.
The bottom line: Indocin is a small drug within the pharmaceutical industry, but it shows how the Martin-Shkreli-type price increases never disappeared and occur for numerous drugs that fly under the radar.
3. 📈 Data point: COVID cases by vaccine status
The CDC recently published data evaluating Americans' rate of coronavirus cases and deaths by vaccine status, providing more data on which vaccines are working best and how much protection they offer relative to being unvaccinated, Axios' Caitlin Owens writes.
What they found: As of August, unvaccinated people had a more than six times higher risk of testing positive for the coronavirus, and were more than 11 times more likely to die from the virus.
Between the lines: Among vaccinated people, those who received the J&J vaccine had the highest risk of infection and death. Those who received the Moderna vaccine had the lowest.
As the Delta variant surged, breakthrough cases became more common — which stands to reason.
But these higher rates also explain some of the urgency behind giving some Americans booster shots, particularly older and more vulnerable individuals. 
4. State COVID lotteries didn't work, study finds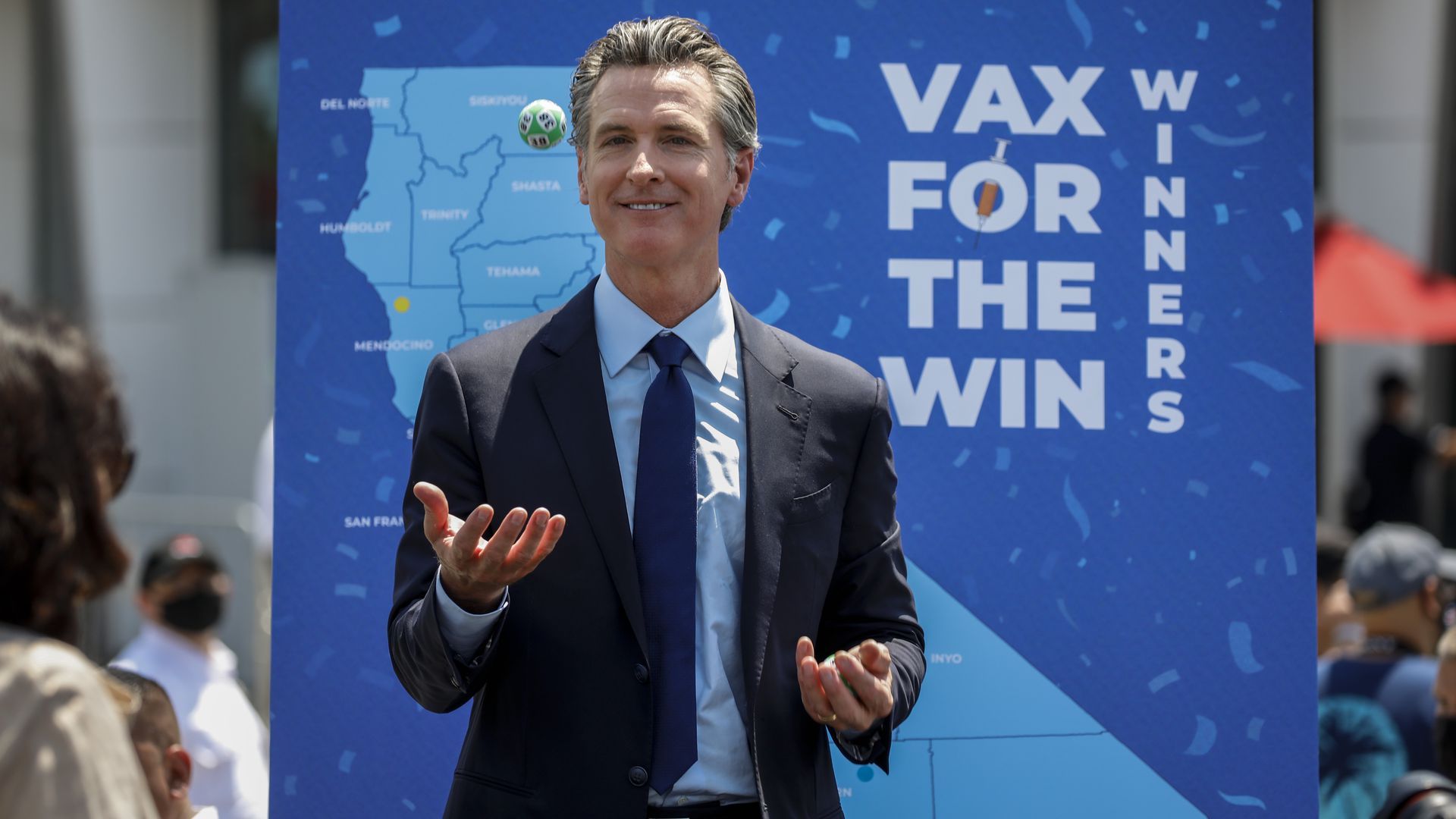 None of the 19 states that implemented statewide COVID-19 vaccine lotteries this summer saw an increase in vaccination rates as a result of the incentive programs, Axios' Ivana Saric writes about a study published in JAMA Health Forum.
Compared with states that didn't have vaccine lotteries, the study found that there was essentially "zero difference" in the vaccination rates of states that held vaccine lotteries and those that didn't,
The bottom line: "This shows a clear need to reassess how we are encouraging individuals to receive the COVID-19 vaccine," wrote Andrew Friedson, one of the study's authors and an associate professor of economics at the University of Colorado, Denver.
5. Catch up quick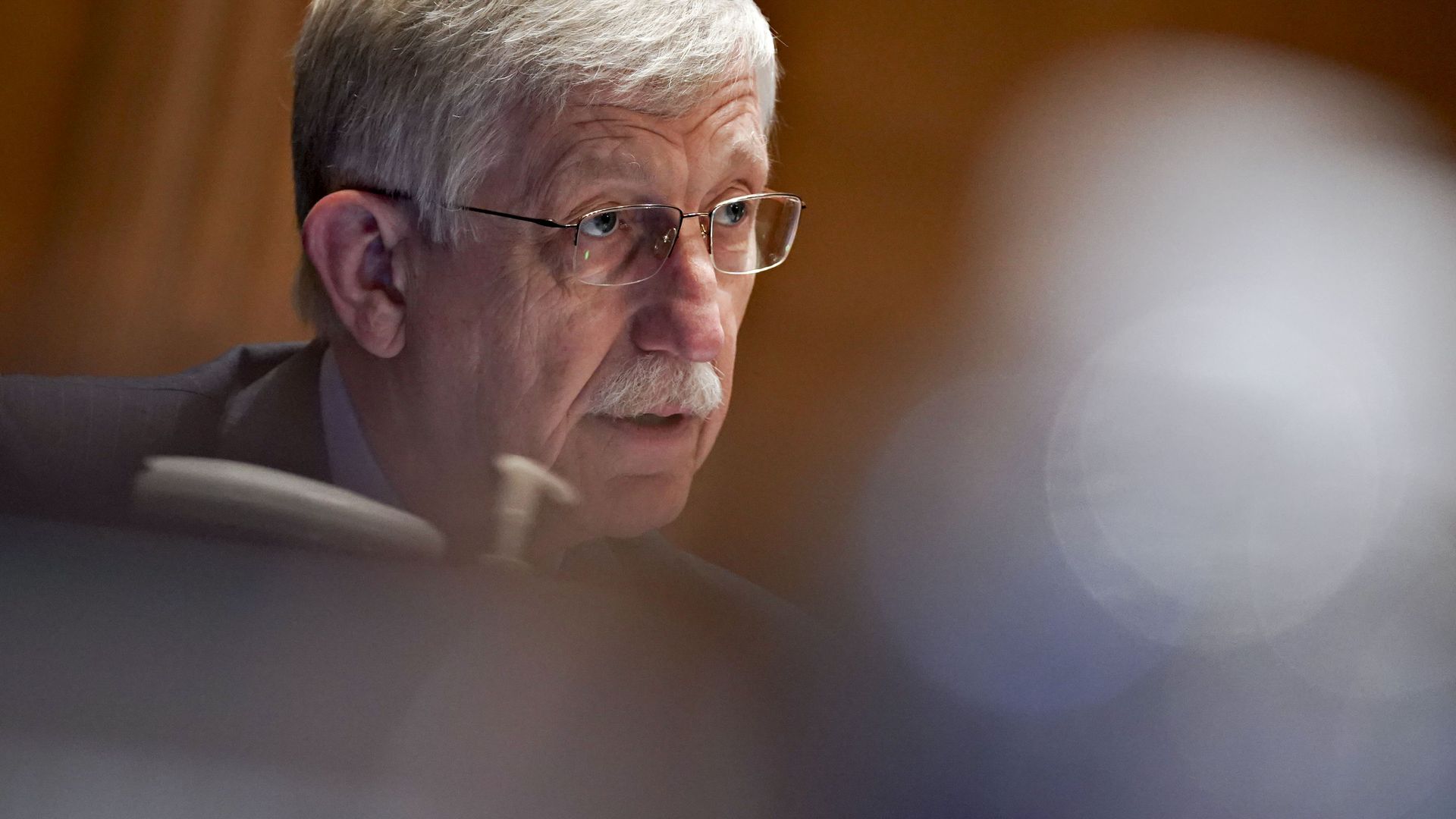 6. Photo du jour: Rapid tests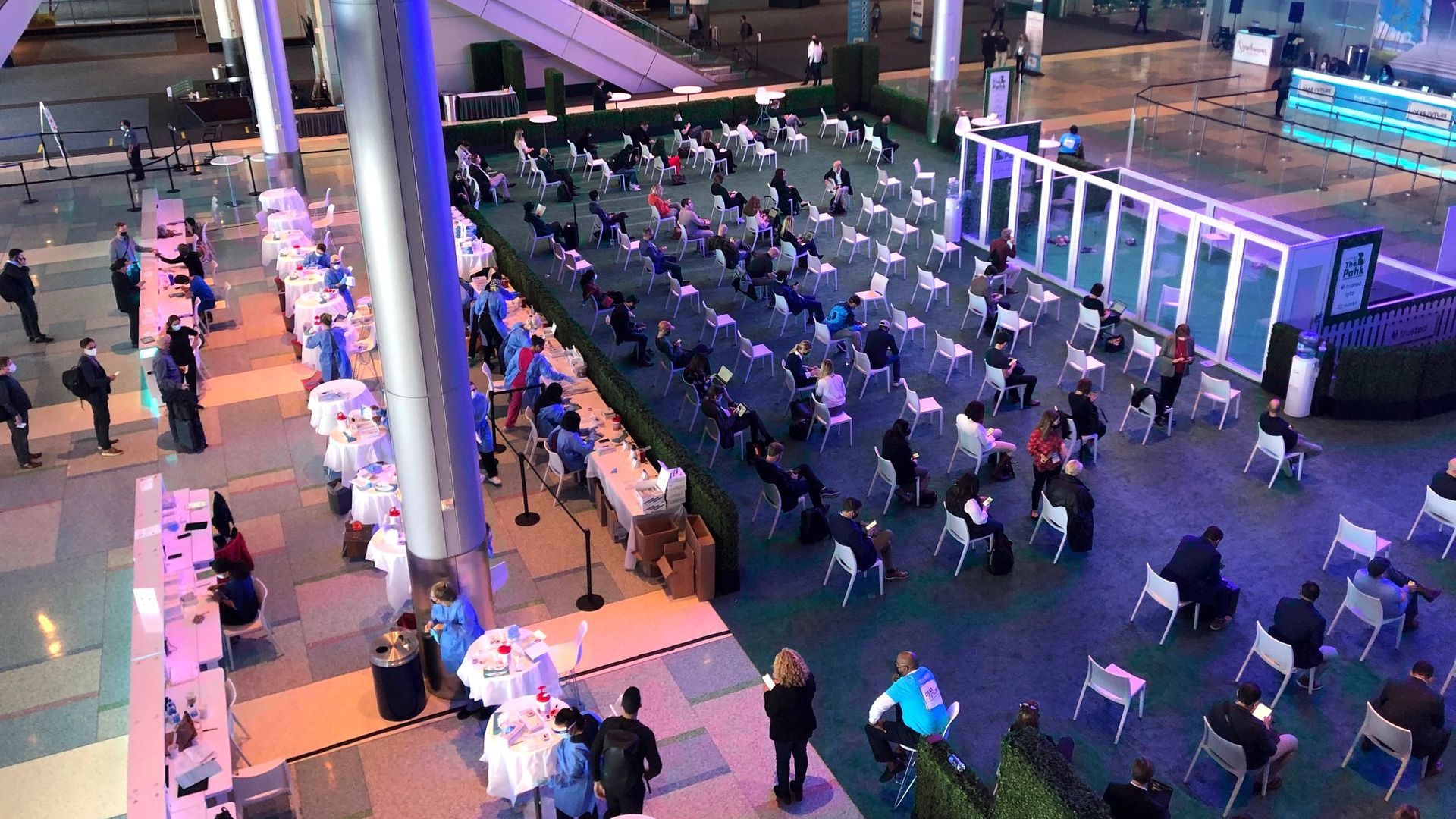 A view of the rapid testing operation, including a sitting area to wait for COVID-19 test results, at the entrance of the HLTH Conference in Boston.
Organizers required all attendees to show proof of vaccination and have a negative COVID test to attend.