Axios Vitals
April 27, 2018
Good morning ... It's not unusual for reporters to catch themselves quoting the same person a little too often. I am guilty of this sometimes. But one thing I can say for sure about the Kaiser Family Foundation's Larry Levitt and conservative economist Doug Holtz-Eakin is that they definitely exist, in human form.
Which is apparently more than you can say for a frequently quoted "expert" on student loans. Yikes.
1 big thing: The next breaking point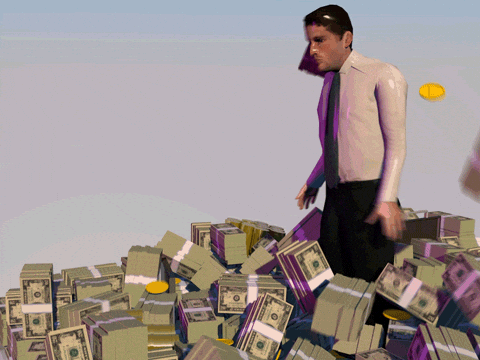 The next big battle in health care will almost certainly be about costs, and right now it's largely confined to industry infighting and finger-pointing. But mounting frustration from employers and employees could put cost controls on the table faster than you might think.
The big picture: Frustration over health care costs is one thing. But the greater threat to the health care industry is one that's just starting to percolate — concern that we've already maxed out the existing tools to control those costs.
Driving the news: Lawmakers in California recently proposed moving the state to an all-payer system — giving the state more control over the rates that doctors and hospitals can charge private insurance plans.
Only one other state — Maryland — has an all-payer system.
And yet, I 100% agree with this take from Reason magazine's Peter Suderman:
"The all payer rate setting debate is basically the Red Wedding of health policy. All the deep nerds have know it's coming for years and are very excited to finally talk about it with everyone else."
The big question: Are we really going to have a debate about all-payer? Is this one of those times when California is the wacky outlier state, or one of those times when it's a trendsetter?
What they're saying: Once employers reach the end of their rope on health care costs, the cost-control debate is going to ratchet into a higher gear. That may or may not mean a debate over all-payer in every state, but government intervention will probably be on the table, at least in some states.
"The cost-containment debate is coming, because policymakers won't want to put too much new revenue on the table," Democratic health care strategist Chris Jennings tells me. "And that means there will be a focal point on the two areas paying the most — the private sector and Medicare."
Costs have risen modestly over the past few years, and private insurance has responded, in large part, by shifting more of those costs onto consumers through higher copays, deductibles and coinsurance.
But "it appears we're at the precipice of what the market will bear" on cost-sharing, Jennings says.
The bottom line: This is a scary position for providers. If employees are at their breaking point on cost-sharing, and employers reach their breaking point on cost growth, expect political systems to get serious about cutting those costs themselves.
2. CMS to share Medicare Advantage data
Researchers will finally be able to access detailed claims data for private Medicare Advantage plans, the Centers for Medicare & Medicaid Services announced yesterday.
Why it matters: Researchers already have access to this data for the traditional Medicare program and have been asking CMS to open up Medicare Advantage data for a while.
With more granular information about specific episodes of care, they'll be able to make more accurate assessments of MA plans' quality and better assess whether they're worth the extra cost to taxpayers, compared with traditional Medicare.
3. Genetic test identified suspected serial killer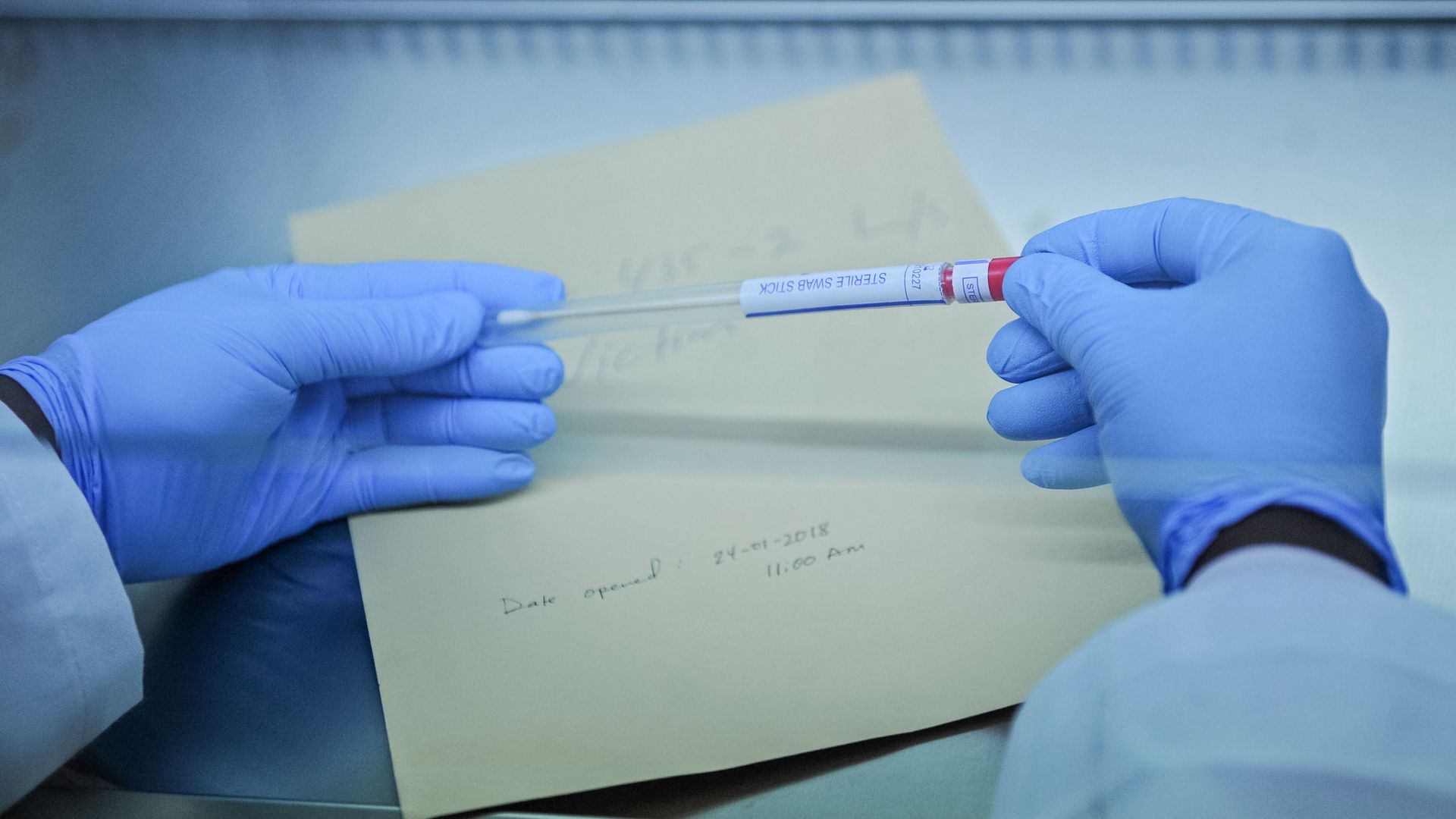 A mail-order genealogy test might have helped catch one of California's most notorious serial killers.
The details, per the Sacramento Bee:
Police identified the suspected "Golden State Killer" by matching a DNA sample from an old crime scene to DNA someone had submitted to one of the increasingly popular ancestry or health screening services.
That gave them a family tree to look at, and from there they narrowed it down to a suspect.
What to watch: Obviously, if this suspect is guilty, it's great to catch serial killers. But this also raises some privacy questions — when a consumer just wants to know how much Irish ancestry they have, do they realize they're also giving law enforcement access to their DNA?
"If that's how the match was obtained, then I would think there would be court battles to come," John Roman, a senior fellow at the University of Chicago's NORC program, told the Bee.
4. Google will help you get rid of those opioids
The latest example of Big Tech taking on a health care problem: Google says it has helped set up a locator tool so people can find places to dispose of leftover opioids.
In a blog post, Google public policy VP Susan Molinari says the company worked with the Drug Enforcement Agency to set up the map tool, which shows drop-off locations that will be available for Saturday's National Prescription Drug Take Back Day.
The goal is to help people get rid of unused meds so they don't get passed on to family or friends — one of the problems that's helping to fuel the addiction crisis.
Explore: The map.
5. "What would happen if rebates went away?"
Cigna held its annual shareholder meeting this week and tried to woo investors with more happy talk about its $52 billion buyout of Express Scripts. One particular slide deck caught Bob Herman's eye.
Driving the news: Express Scripts attempted to explain how its prescription drug rebate system works and said on average it passes along 90% of rebates to the companies that hire Express Scripts.
The pharmacy benefit manager also posed this question: "What would happen if rebates went away?"
The answer: "Clients would lose the ability to fund the payment of Express Scripts' basket of programs and services through rebate sharing and an alternate funding / pricing structure would be utilized."
Translation: Express Scripts would find other ways to charge money if the system dared to take rebates away.
Go deeper: Express Scripts and other PBMs pocket a lot of rebate-like fees that they don't consider to be rebates — at the expense of employers.
6. The hepatitis C oligopoly
AbbVie CEO Rick Gonzalez made this interesting comment about patients who have hepatitis C during the drug company's Q1 earnings call yesterday, per Bob:
"This is a market that is going to be around for a long, long time and be a very big market. And I think now, essentially you have us and one competitor who have the lion's share of this marketplace."
The bottom line: AbbVie and Gilead Sciences, through Gonzalez' own lens, have become the dominant options for patients who have hepatitis C. And AbbVie's main hepatitis C drug, Mavyret, appears to be winning over physicians in part because it costs less than Gilead's main Harvoni product — although Mavyret still retails for about $26,400 for a regular course of treatment before discounts.