Axios Vitals
October 02, 2023
Welcome to the start of a new week, Vitals readers. Today's newsletter is 934 words or a 3.5-minute read.
Situational awareness: A strike of more than 75,000 Kaiser Permanente workers later this week appears more likely after their labor contract expired over the weekend.
1 big thing: Judge shuts down major pharma argument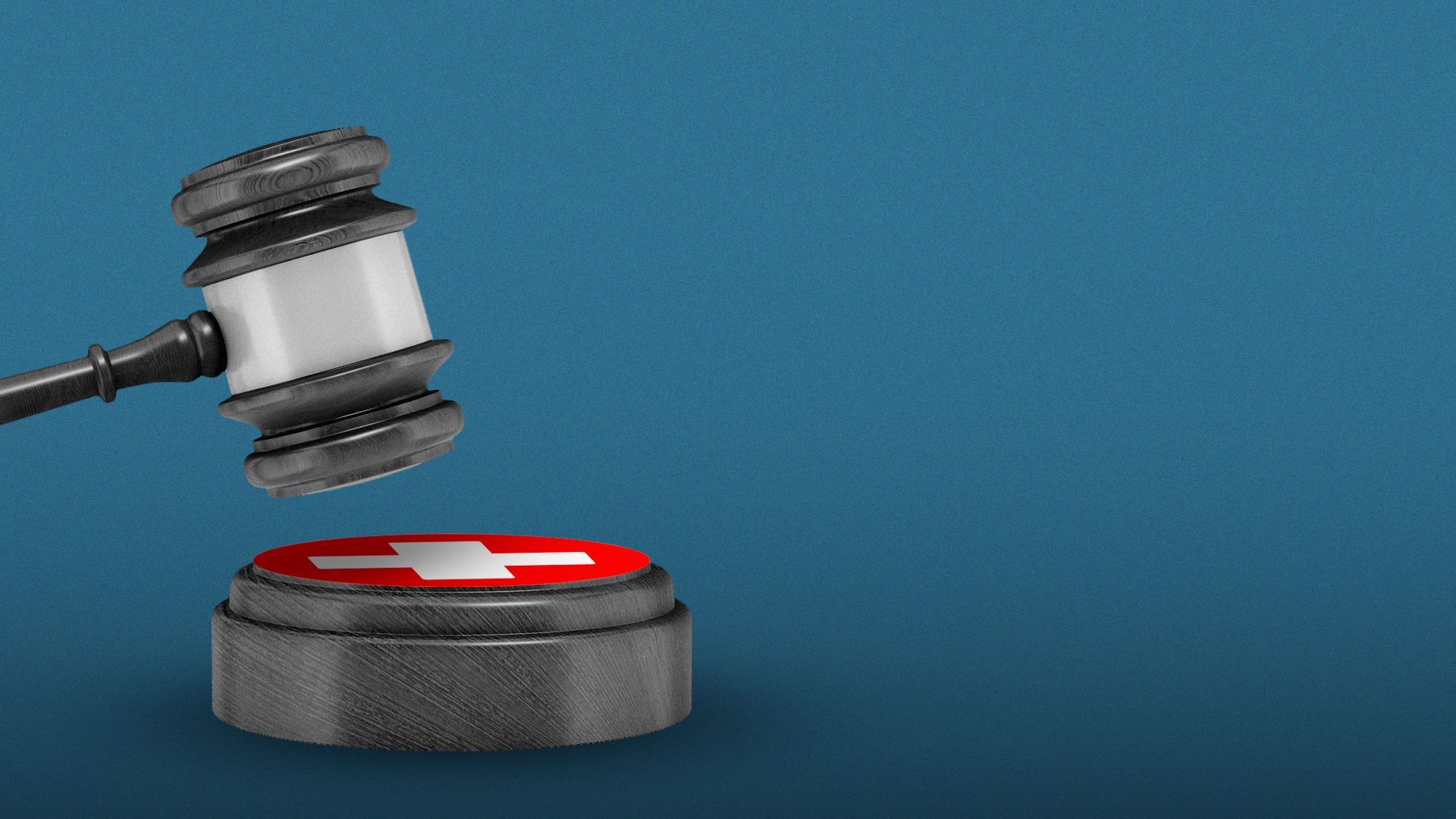 In refusing to freeze Medicare drug price negotiations, a federal judge on Friday appeared to throw cold water on one of the pharmaceutical industry's main arguments against the Inflation Reduction Act, Axios' Caitlin Owens writes.
Driving the news: U.S. District Court Judge Michael Newman, a Trump appointee, turned away the U.S. Chamber of Commerce's request for the negotiations to be paused while legal challenges to the IRA play out.
Newman was clearly not moved by arguments that the Medicare negotiations amounted to an illegal price-control scheme that violates due process rights under the Fifth Amendment — a case that's also been made in other challenges to the law.
He appeared to agree with Justice Department arguments that drugmakers could instead voluntarily withdraw from Medicare and Medicaid, asserting there is no constitutional right to engage in business with the government.
He wrote: "[P]articipation in Medicare, no matter how vital it may be to a business model, is a completely voluntary choice."
The big picture: The decision preserves the Biden administration's timeline for drug price talks, including a requirement that manufacturers of the first 10 selected drugs by today submit data to consider in the negotiation of maximum fair price.
The Chamber was alone among nine plaintiffs challenging the IRA in federal courts in asking for a preliminary injunction that would have shut down the negotiation process before it started.
What we're watching: Any number of judges around the country who are presiding over the pending legal challenges to the IRA could later decide to pause the program should drug companies and their allies convince them that the law is already harming them.
2. Insurer cuts drug co-pays before negotiations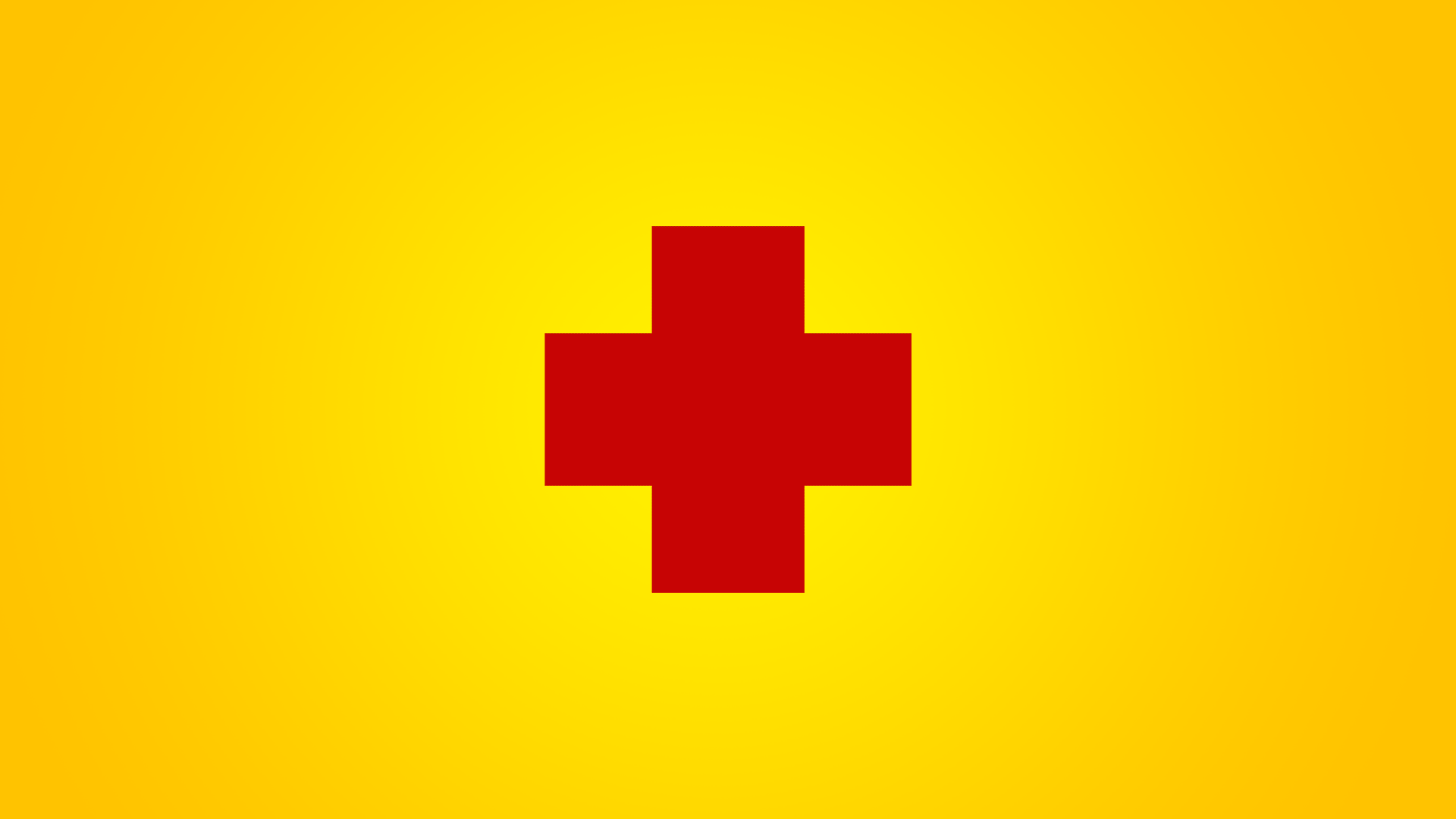 Medicare Advantage insurer SCAN is getting ahead of the government's planned drug price negotiations by offering seniors free or $11 monthly co-pays for 13 name-brand drugs, the carrier told Axios first.
Why it matters: The nonprofit will make the changes for the 2024 plan year — two years before the first negotiated prices are supposed to take effect, Maya writes.
"We don't have to wait for the government. We can have the rigor and figure out additional ways ourselves," Sharon Jhawar, SCAN's chief pharmacy officer, said in an interview.
Details: Six drugs on SCAN's new formulary tier are also on Medicare's list of drugs slated for price negotiation, including the blood thinners Eliquis and Xarelto and the diabetes medicine Jardiance.
SCAN chose cardiovascular and diabetes drugs with no generic alternative, which make them extra costly to insurers and, ultimately, patients.
Currently, SCAN members see co-pays ranging from about $30 to $50 for these drugs.
Beneficiaries eligible for both Medicare and Medicaid, along with those in plans targeted to patients with diabetes and heart failure, will have no co-pay for the drugs, Jhawar said. Consumers in other offerings will pay $11 out of pocket.
None of the drugs will be subject to prior authorization or similar strategies.
Of note: SCAN's policy will take effect even if the courts halt the Medicare drug price negotiation process.
3. FDA's plan to scrutinize more lab tests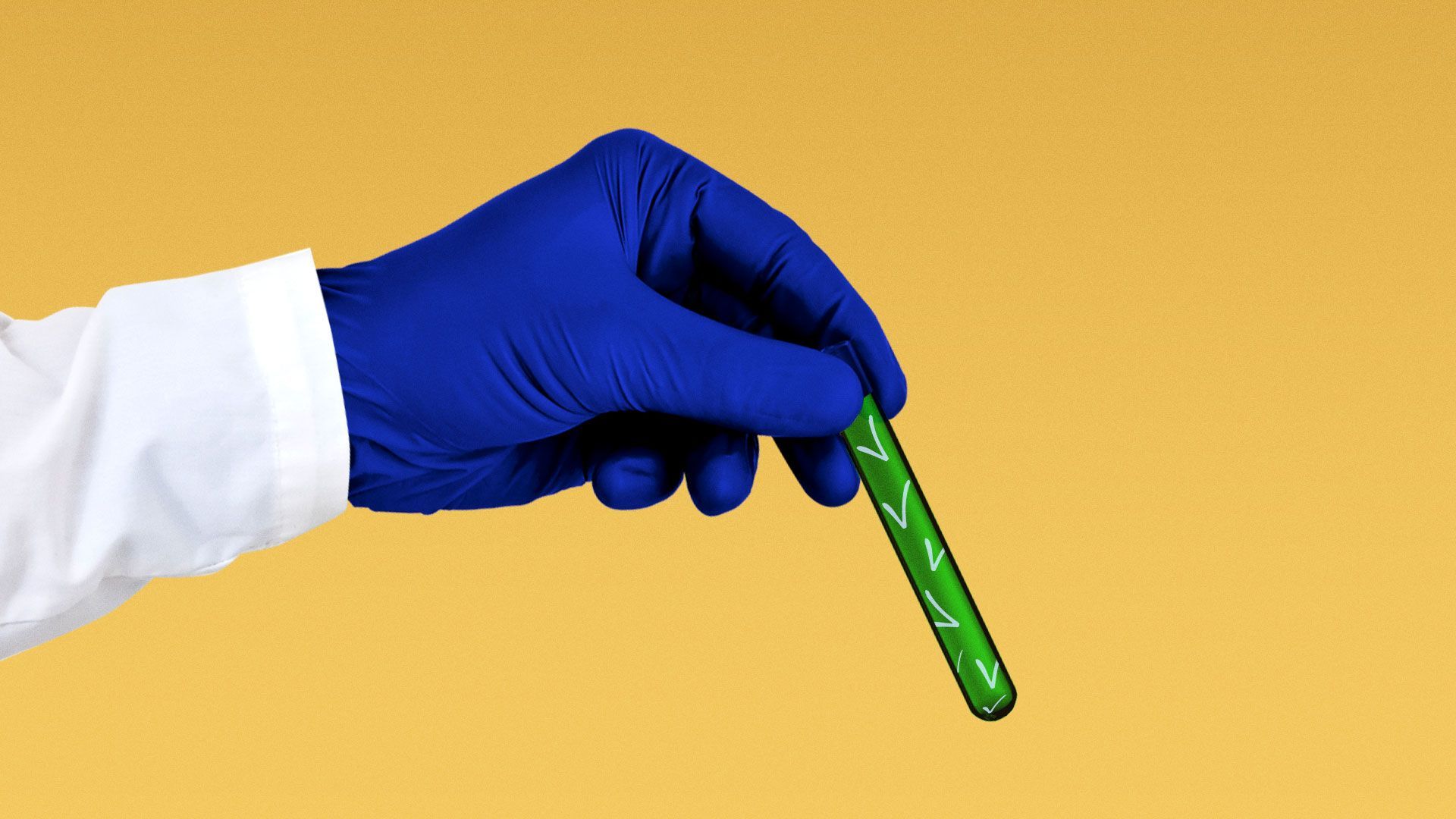 Tests for COVID-19, blood lead levels, breast cancer genes and other conditions could soon be held to higher accuracy standards under a much-anticipated plan from federal regulators, Maya writes.
The big picture: The Food and Drug Administration on Friday rolled out a plan to regulate lab-developed tests that have long escaped close agency scrutiny as Congress drags its feet on the issue. FDA wants to treat tests made in laboratories like medical devices.
Where it stands: Testing laboratories are regulated by the Centers for Medicare and Medicaid Services, but the agency doesn't evaluate the accuracy of a test, require adverse event reporting or provide protections to patients in clinical trials.
Catch up quick: FDA has become increasingly concerned about the quality of lab tests, the proposed rule says.
FDA has said for years that regulating lab-developed tests falls within its authority, but it's faced strong industry opposition. A bipartisan effort in Congress has also been held up.
What they're saying: "FDA, is, I guess, sort of playing chicken [with Congress] by coming out with this rule and saying we're going to go ahead and regulate," said Jeffrey Shapiro, a partner at law firm King & Spalding who specializes in medical device law.
Some have raised concern the FDA doesn't have the capacity to quickly review tests.
The American Clinical Laboratory Association, which opposes the plan, said FDA regulation of lab tests should have to come through legislation.
Consumer advocates say FDA's plan would ensure patients can rely on tests that, among other things, diagnose cancer and Alzheimer's disease.
What's next: Expect legal action against the regulatory framework if FDA finalizes the proposal — and maybe even before then, Shapiro said.
4. 1 big stat: Vaccination update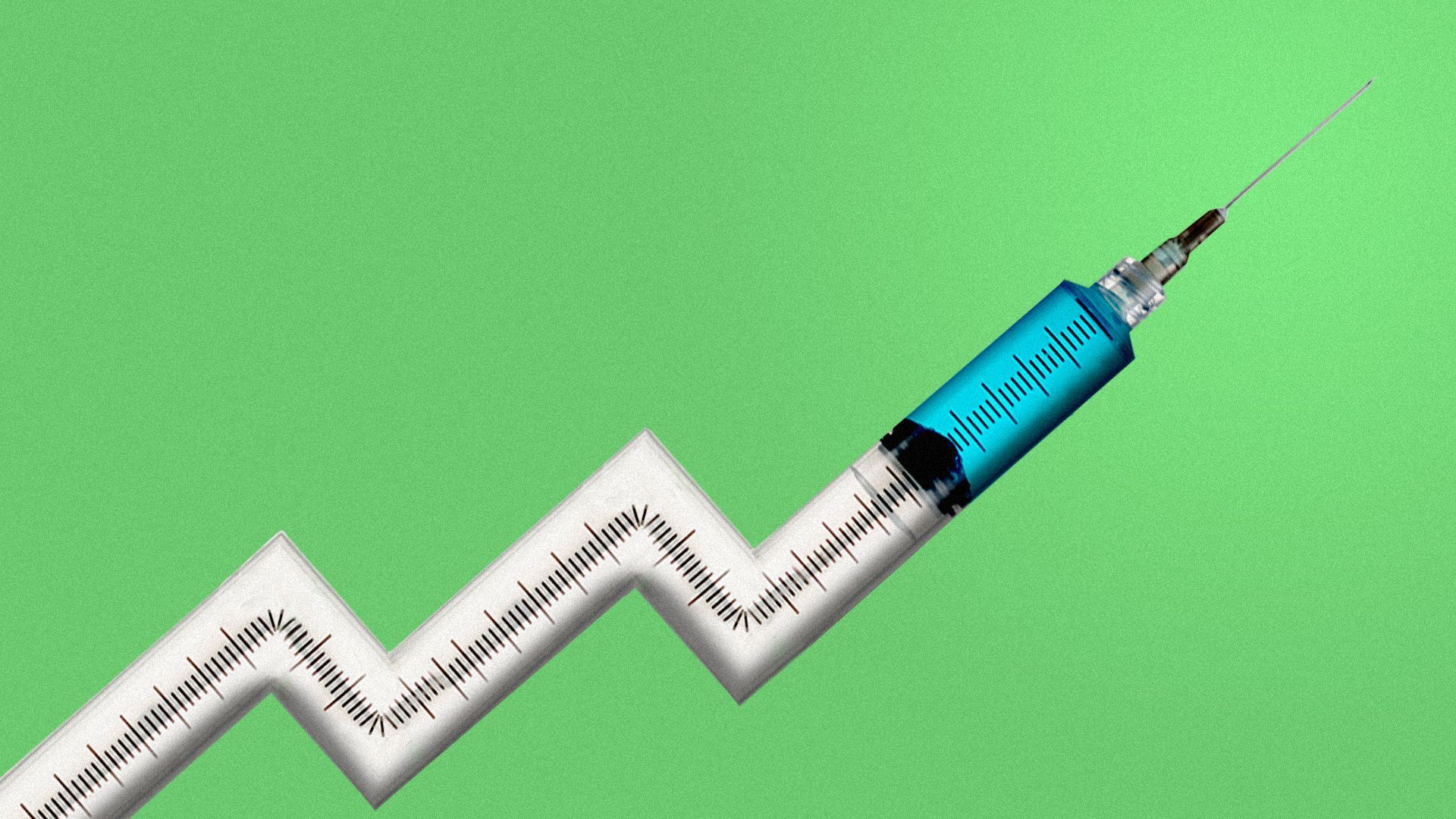 Around 1.8 million people received a COVID-19 vaccine during the week ending Sept. 22, Reuters writes on data from the analytics firm IQVIA.
Updated vaccines became available following a CDC recommendation Sept. 12, although early glitches with the rollout have made it difficult for some people to locate shots.
Despite that, the early pace appears to be ahead of last fall's vaccination campaign. Though not a perfect comparison, about 1.5 million shots were given almost two weeks into that one, Reuters notes.
5. While you were weekending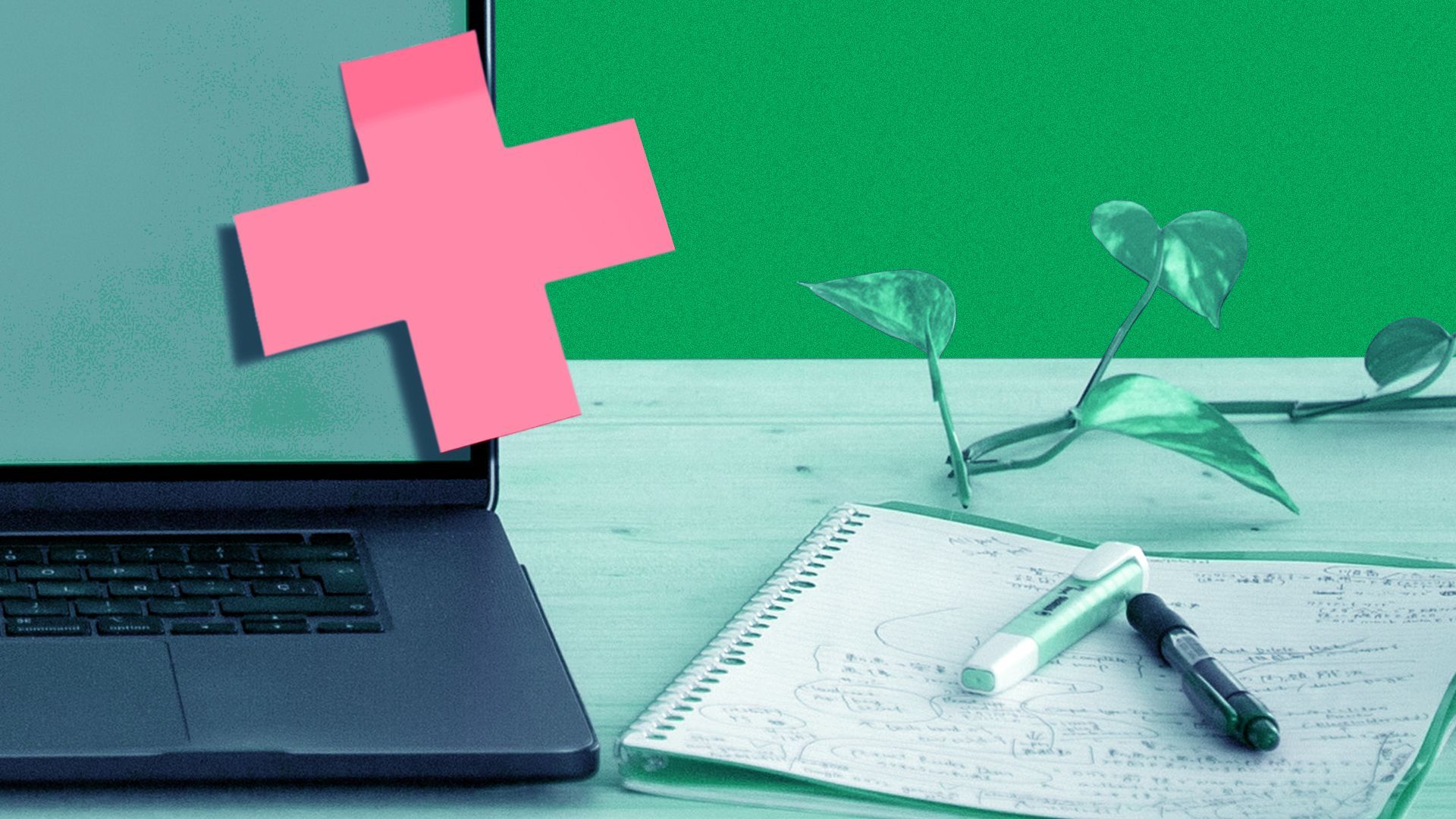 Hundreds of kids die or are severely injured each year after being rushed to emergency rooms ill-equipped to treat them. (Wall Street Journal)
The U.S. is restricting how Medicare Advantage plans use predictive technology to make coverage decisions. (KFF Health News)
Big MA plans are expanding their offerings for the 2024 enrollment season that starts later this month. (Forbes)
Walgreens is considering former Cigna executive Tim Wentworth as its next CEO. (Bloomberg)
Thanks for reading Axios Vitals, and to health care editor Jason Millman and copy editor Matt Piper. Please ask your friends and colleagues to sign up.