Axios Vitals
December 15, 2022
Happy Thursday, Vitals fam.
Situational awareness: The Biden administration is relaunching the free at-home COVID tests program in preparation for a wintertime surge of cases.
Today's newsletter is 1,177 words or a 4½-minute read.
1 big thing: Health costs hit Americans' wallets
Americans' out-of-pocket health spending rose 10.4% in 2021, a growth rate not seen since 1985, driven in part by demand for dental services, eyeglasses and medical supplies, Axios' Caitlin Owens writes about CMS' annual National Health Expenditures report.
The big picture: Overall health spending grew by only 2.7%, a much smaller rate than the 10.3% bump seen in 2020. But the decline of special pandemic and public health-related federal funding is a huge factor in the 2021 results and masks a sharper spike in other areas.
When these spending buckets were excluded, total expenditures rose in 2021 by 7.6%, generally a reflection of pent up demand for medical services after COVID vaccines became available, per the CMS' Office of the Actuary.
Why it matters: Out-of-pocket spending on copays and deductibles is when most Americans become most acutely aware of health care costs — and what often makes care unaffordable.
That's especially true for people whose insurance premiums are subsidized, either by their employer or the government.
Out-of-pocket costs rose starkly for dental services, medical equipment — including eyeglasses and contact lenses — and physician and clinical services.
Between the lines: Employers' health spending rose significantly, as well — private businesses' outlays grew by 6.5% in 2021 after a 2.9% decline in 2020.
Three-quarters of this spending was on premium contributions to employer-sponsored health plans.
The bottom line: Out-of-pocket and employer health spending are huge trends that will influence the politics of health care, and neither are going in a good direction.
2. Dems move to protect access to IVF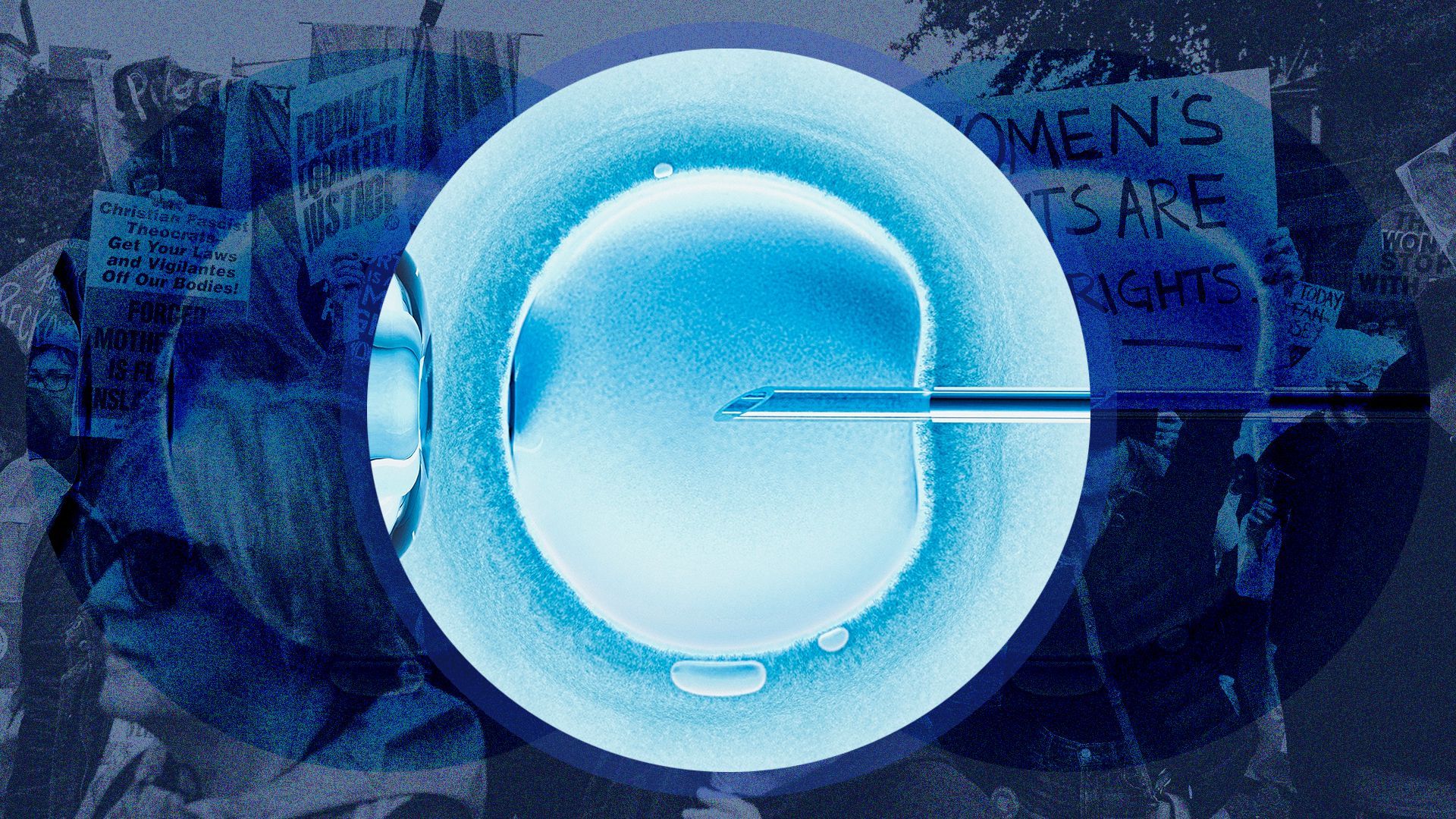 Congressional Democrats are introducing legislation today to protect access to fertility treatments in anticipation of a raft of state efforts to bestow legal rights on fetuses, Axios' Oriana Gonzalez scoops.
Driving the news: A bill from Sens. Tammy Duckworth (D-Ill.) and Patty Murray (D-Wash.) will outline a plan for a federal right to fertility treatments, in the belief restrictions on abortion could otherwise apply to assisted reproductive technologies.
Rep. Susan Wild (D-Pa.) is introducing companion legislation in the House.
The big picture: State anti-abortion laws that define embryos or fetuses as "unborn human beings" could apply to those created through IVF or other fertility treatments, legal experts and health experts argue.
A personhood law could make it illegal to discard a surplus embryo and also limit what patients can do with their own genetic material, said Fabiola Carrión, director of reproductive and sexual health at the National Health Law Program.
Next year, Republican state lawmakers are expected to introduce a series of measures in state legislatures. A bill has already been pre-filed for the 2023 Virginia legislative session.
Yes, but: Duckworth and Murray's Right to Build Families Act faces long odds in a divided Congress.
Duckworth said she expects Republicans to block the bill if it is brought to the floor, similar to earlier this year, when the GOP blocked legislation that would have created a federal right to birth control use.
3. Tougher marketing rules for Medicare Advantage plans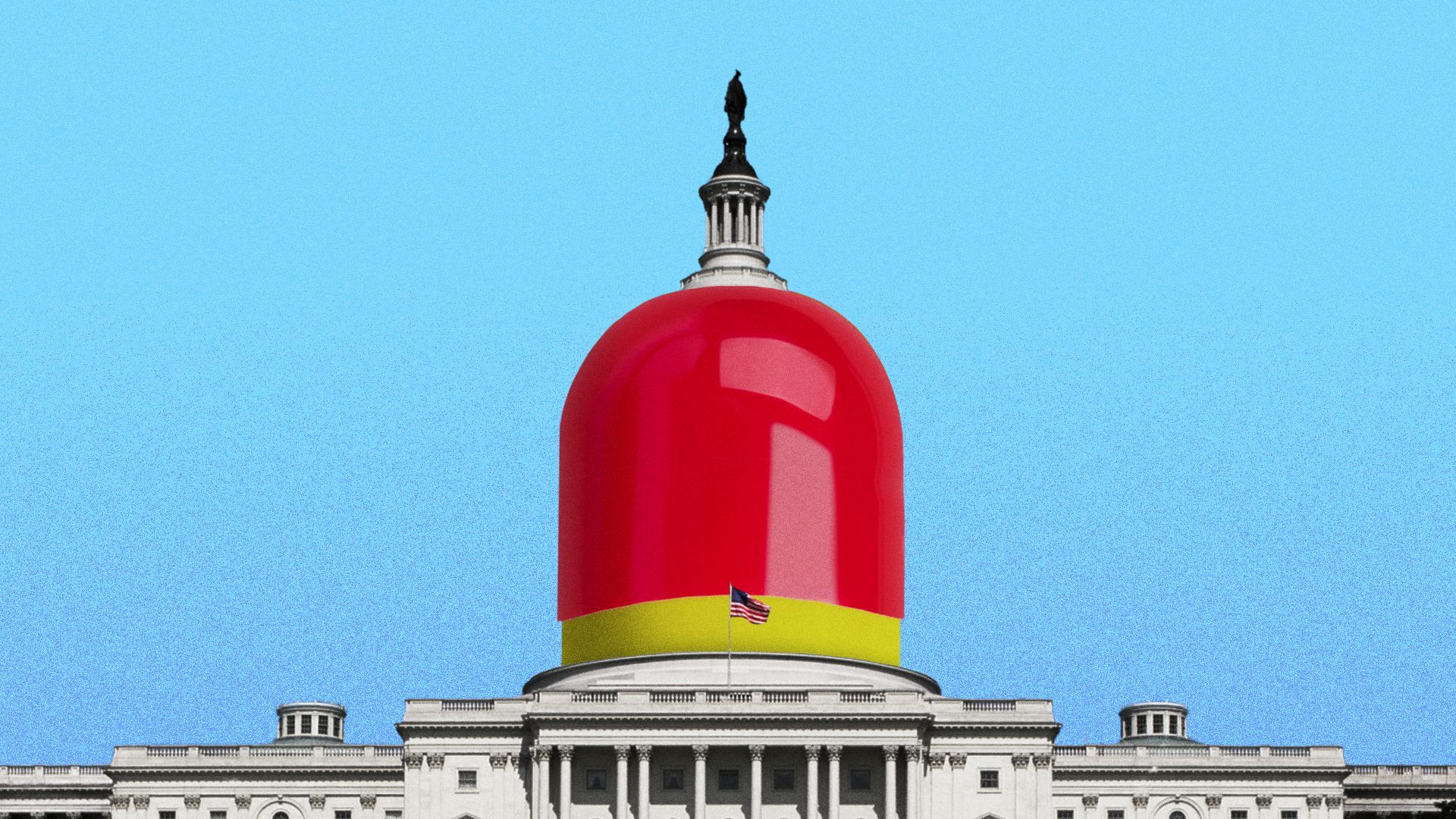 Medicare Advantage and Medicare prescription drug plans could soon be subject to even tighter marketing standards, Axios' Maya Goldman writes about a rule the Biden administration proposed on Wednesday.
Why it matters: Lawmakers have started to make noise about predatory Medicare Advantage marketing tactics. CMS tightened marketing requirements for plans last year, but complaints have persisted.
The details: CMS wants to ban ads that don't mention a specific plan name.
Sales agents would have to address a list of topics about a person's health history before enrolling them in a plan.
The rule would also create new requirements to provide culturally competent care and boost access to behavioral health in Medicare Advantage networks.
CMS additionally wants to add a health equity index to the Star Ratings Program, which gives Medicare Advantage and Part D plans a public score to guide consumer choices.
Between the lines: CMS is revisiting Medicare Advantage marketing in part because of comments it received in the last year.
"It presented a good opportunity to continue to iterate in collaboration with everyone," CMS Center for Medicare deputy administrator and director of the Meena Seshamani told Axios.
The Senate Finance Committee recommended that CMS increase Medicare Advantage marketing oversight in a November report.
A version of this story was published first on Axios Pro. Get news like this by subscribing. Use code POLICY100 which gives you $100 off.
4. Just 14% of cancers found through screening
Only 1 in 7 cancers in the U.S. are diagnosed after the patient had a recommended screening test, while most cases are discovered when symptoms arise or through other medical care, according to new research from NORC at the University of Chicago.
Why it matters: Survival rates are four times higher when cancer is detected in earlier stages, compared with late-stage detection.
Previous research has shown screenings were significantly affected by the pandemic, with providers reporting patients being diagnosed with later-stage cancers after putting off screening during lockdowns.
Be smart: The U.S. Preventive Services Task Force recommends screening tests for breast, cervical, colorectal and lung cancer, which all told account for 37% of all cancer deaths in the U.S. Prostate cancer testing isn't widely recommended because of overdiagnosis.
The incidence and screening rates vary widely: 61% of breast cancers are detected by screening, while just 3% of lung cancers are.
57% of all diagnosed cancers currently do not have a recommended screening test.
By the numbers: States with the highest percentages of cancers detected by screenings include Arizona (16.8%), New Mexico (16.6%) and Florida (16.2%). Arkansas and Louisiana had among the lowest, both at 12%.
The bottom line: "Cancer treatments have vastly improved over the last few decades, but the health system's ability to screen for cancer ... still has a long way to go," said Caroline Pearson, senior vice president at NORC.
5. Non-profit hospitals' staffing woes ease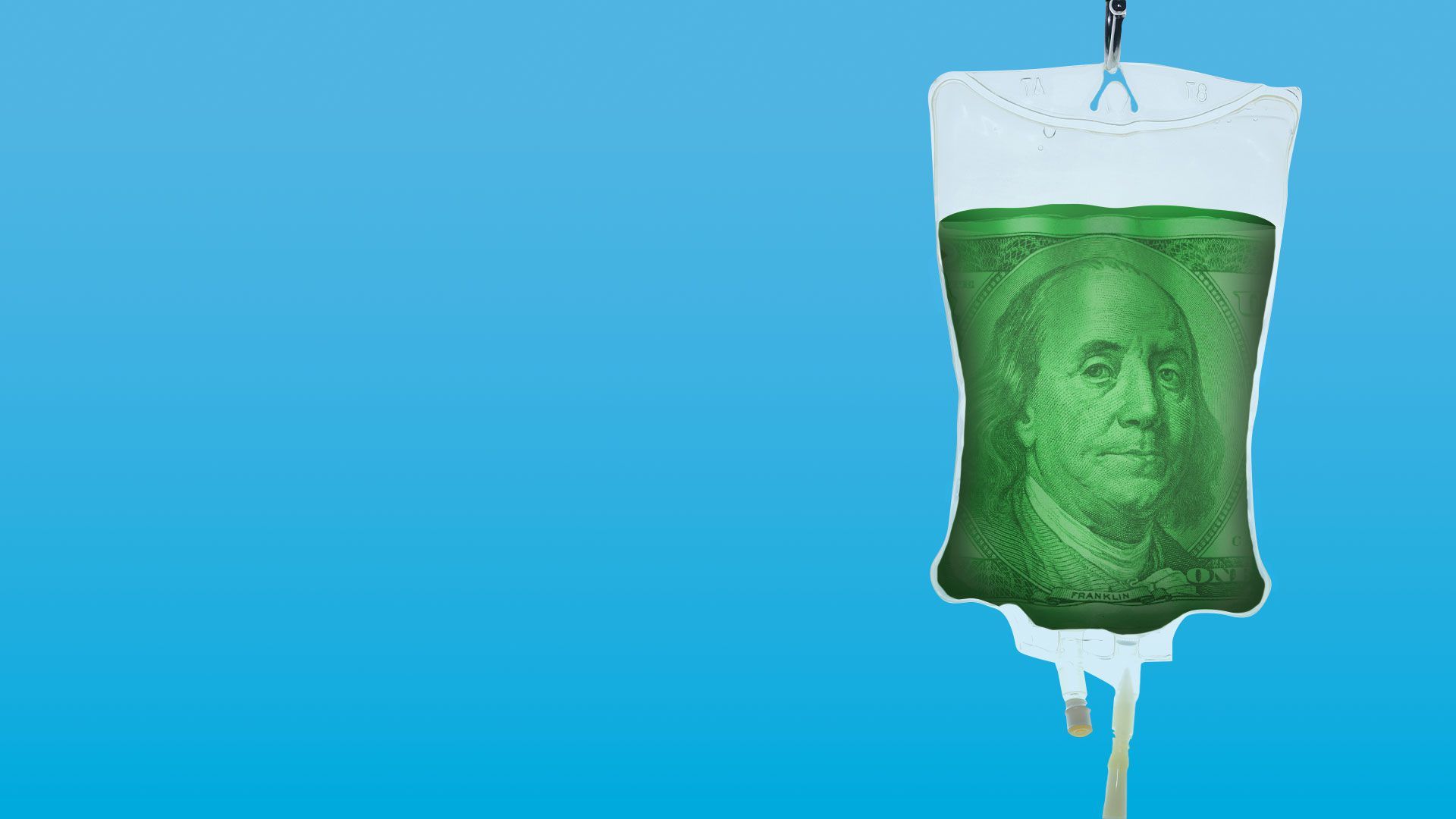 Despite the "tripledemic" and continued high employee turnover, non-profit hospitals' staffing crunch is showing signs of lifting, Fitch Ratings concludes.
Why it matters: A shortage of health workers could temporarily increase the need for contract labor and eat into cost improvements that health systems have made over the past few months, analysts say.
What they found: Fitch cites Bureau of Labor Statistics data showing hospital and ambulatory health services payrolls increased by 11,000 and 23,300, respectively, from October to November while job openings for the health and social assistance sector declined in October.
But facilities are still seeing plenty of staffers leave.
"The high quits rate indicates that health care and social assistance workers have a high willingness and ability to leave their current jobs and highlights the pressure on health systems to provide increased wages and improved working conditions to employees," said Richard Park, director at Fitch Ratings.
Go deeper: The lingering effects of the pandemic combined with inflation have played havoc with the health care workforce, at times threatening patient care.
To stabilize staffing, health systems have boosted wages, and hospital employees' average hourly earnings have risen 17% from February 2020 to October 2022, per Healthcare Dive.
What we're watching: Whether Congress will heed hospitals' calls for more federal relief before year's end.
6. Catch up quick
💊 Anti-abortion movement seeks to jail people for "trafficking" illegal pills. (Washington Post)
💰 What Germany's coal miners could teach Americans about medical debt. (KHN)
👀 Cancer patients got infections after a nurse replaced their drugs with water, feds say. (Miami Herald)
Thanks for reading, and thanks to senior editor Adriel Bettelheim and senior copy editor Bryan McBournie for the edits. Did someone forward this email to you? Here's how to sign up.