Good morning. I have nothing funny to say, but I do have a shameless request: Reply to this email with your best intro fodder ideas (links/facts/stories/etc). It's a win-win; I will be entertained all day, and perhaps the entire Vitals community will get to enjoy your wonderful content tomorrow.
Today's word count is 724 words, or <3 minutes.
1 big thing: Employers aren't changing their health benefits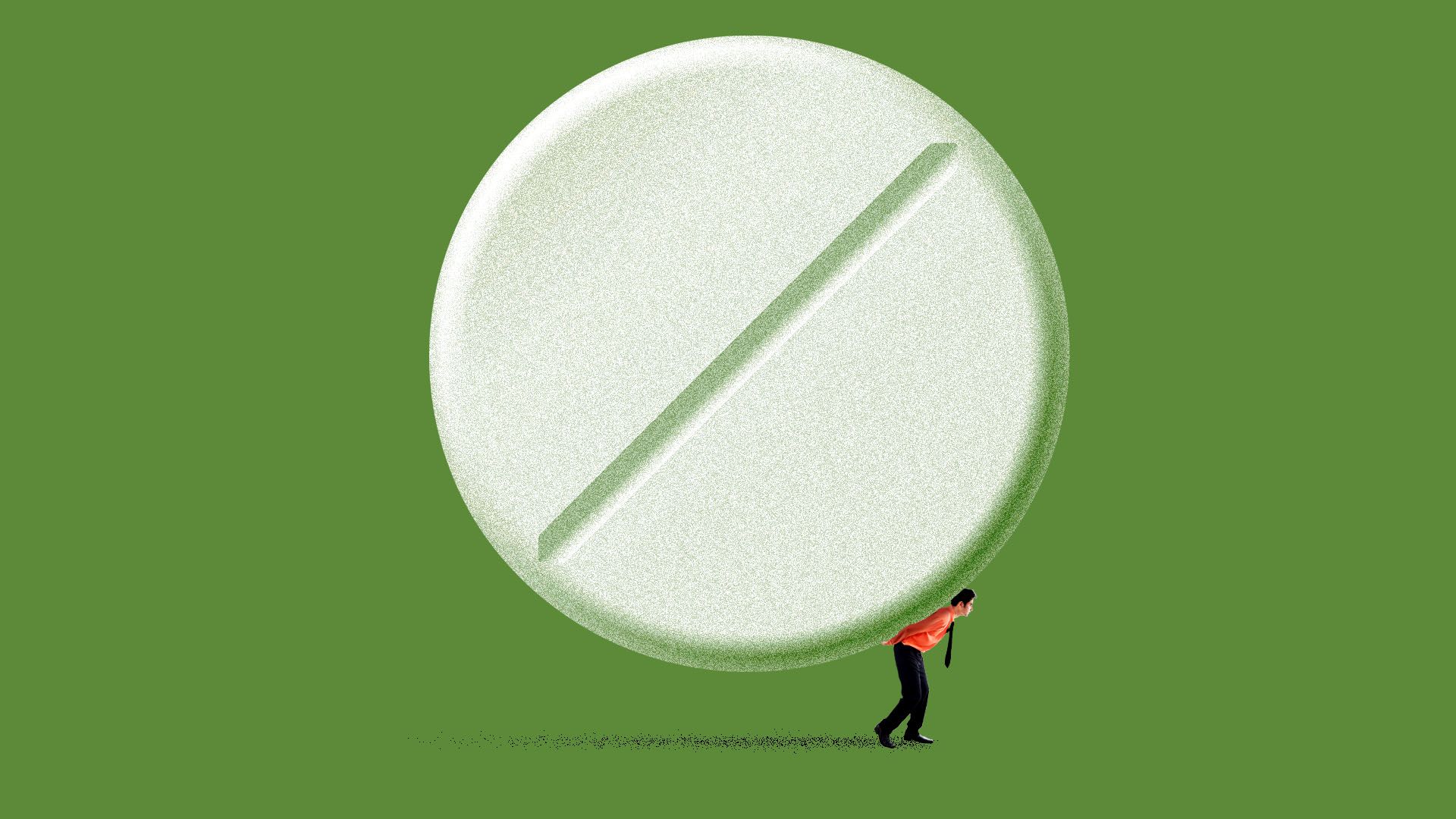 Companies rarely switch the health plans they offer to their workers, and seem to be especially cautious in the 2020 election year, Axios' Bob Herman reports.
The big picture: Medical and drug costs are crushing employers and workers alike. But altering benefits — which could require employees to change their doctors — could provoke even more anger.
By the numbers: Roughly half of employers offering health benefits did not shop around for new plans or insurance companies for 2019, according to the Kaiser Family Foundation's latest employer benefit survey.
Of the half that did shop, just 18% changed to a new insurance carrier.
That means fewer than 10% of all employers switched carriers.
Large corporations, like GM, are much less likely to tinker with coverage than smaller firms.
"Disruption is the enemy," Mike Turpin, an employer health care consultant at the brokerage USI Insurance Services, said on a call with Wall Street investors last week.
Turpin said he has seen even less switching for 2020 because employers don't want to make waves over health care in an election year — "which buys another year" for the large, incumbent health insurance companies.
Between the lines: More companies have moved workers into less comprehensive plans since the Affordable Care Act was passed, but those changes often have been met with either immediate condemnation (like Harvard in 2015) or delayed outrage as workers shoulder more costs.
"It is telling that brokers perform an analysis for employers that's called 'disruption analysis' — the goal of which is not to be disruptive, but to minimize disruption," said Katherine Hempstead, a health policy adviser at the Robert Wood Johnson Foundation.
Yes, but: Millions of people still switch health plans every year when they buy it on their own, change jobs, get laid off or retire.
Go deeper: If there's a turning point on health costs, it'll come from employers
2. The massive opioids trial begins today
The trial in an Ohio federal court will start today after settlement talks fell apart over the weekend, the Wall Street Journal reports.
The big picture: While today's trial involves only 2 counties, it's considered a bellwether case for the thousands of lawsuits brought by cities and communities against drug manufacturers and distributors over their role in the opioid epidemic.
Details: Settlement talks broke down over how much the companies would pay and how it would be distributed among the plaintiffs. The settlement would have been worth as much as $48 billion and would have resolved thousands of lawsuits.
Read WSJ's explainer of what's happening and what's at stake.
3. The opioid epidemic's kids crisis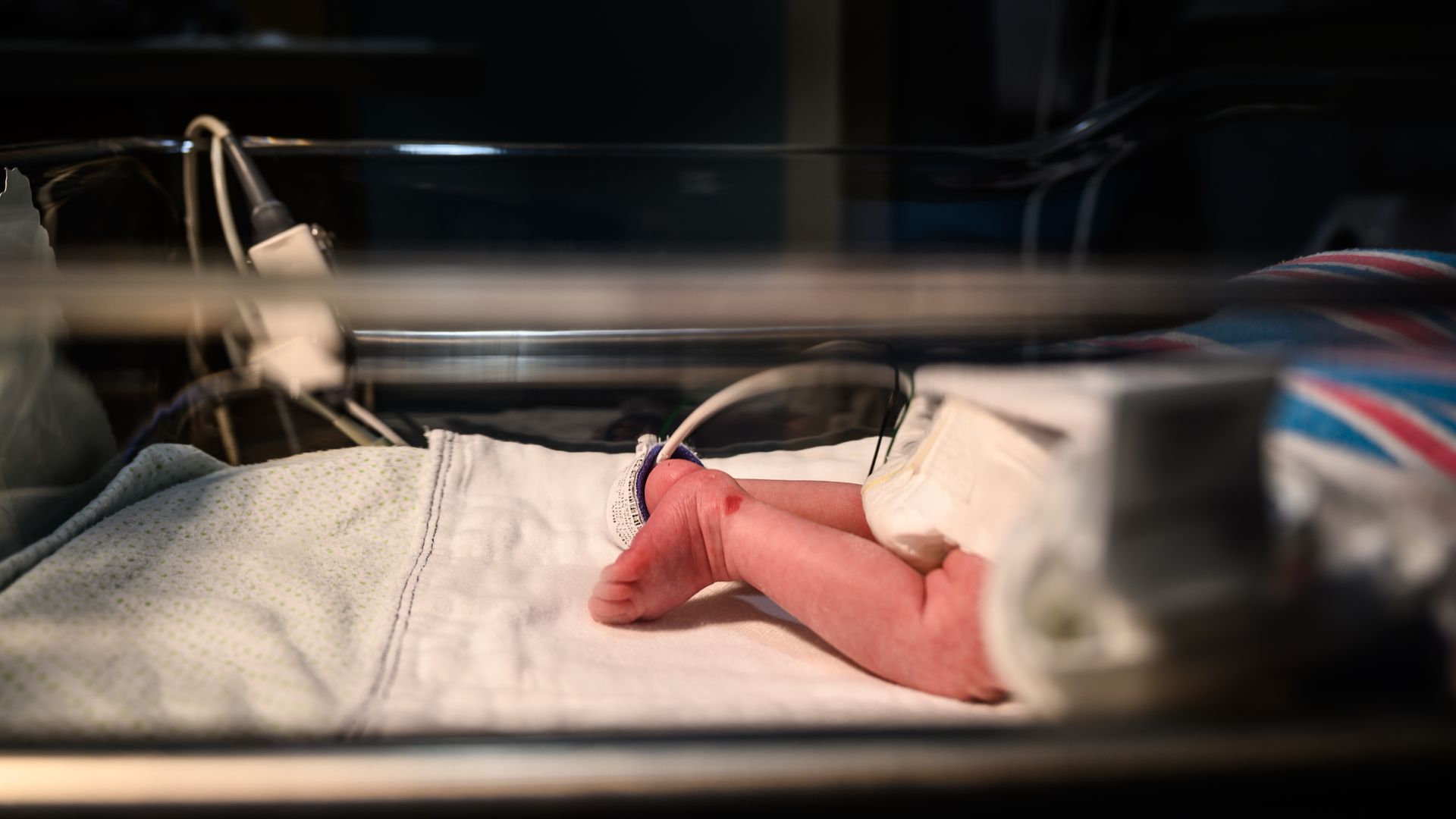 The story of babies born with opioid dependence across the country is, sadly, now a familiar one. But the epidemic's devastating impact on children goes deeper than that; it has left thousands of West Virginian children neglected, abused or in foster care, the Washington Post reports.
Why it matters: "West Virginia's journey provides a case study in how legal battles against drug companies can fail to balance the scales, leaving behind more conflict than resolution in communities still reeling from the crisis," the Post writes.
By the numbers: The state has settled 4 lawsuits for a total of $94 million — a small sum in light of recent settlement agreements.
But the state's child welfare problem has only deepened. Almost 6,900 children are in foster care — double the number from a decade ago. An estimated 80% have been affected by the drug crisis.
Counties with higher rates of opioid overdose deaths also tend to have more child abuse and neglect cases.
The situation is dire. The Post reports that for more than a decade, foster homes and emergency shelters have faced bed shortages.
4. China's ambitious health care endeavor
China wants to have better health care at a lower cost than the U.S. or other countries — a plan that involves extracting massive discounts from pharmaceutical companies, Bloomberg reports.
The trade-off for drug companies is access to China's enormous population and, thus, a giant market.
Between the lines: Chinese patients are now paying much less than Americans for the same drugs.
At the same time, there's been a surge of venture capital funding within China's startup biotech industry, while the biggest global drug companies receive a growing share of their revenue from China.
The bottom line: "China has set its sights on creating a holy grail healthcare system that satisfies patients' needs and control costs while still encouraging cutting-edge research — and the world is watching," Bloomberg writes.
5. While you were weekending...
Sen. Elizabeth Warren said last night that she'll release her plan for how to pay for "Medicare for All" in the next few weeks, per WashPost.
Teens are increasingly trying to quit vaping, but face limited treatment options, WSJ writes.
State Medicaid spending grew in fiscal year 2019 even as enrollment declined, Modern Healthcare reports.
Editor's note: The third item has been updated to use the reflect that babies were born with opioid dependence (not addiction).