Good morning — have you read all 71 pages of the new Obamacare rule yet? Did you catch that surprise on page 49? No? Better go read it, then. Meantime, we're all fired up for Seema Verma's confirmation hearing today, and Steve Brill has a new winner in the highly-paid hospital CEO awards.
https://www.axios.com/newsletters/axios-vitals-673b2d49-0459-464f-8950-6ca95ed7dbfc.html?chunk=0#story0
The leading candidates for Obamacare replacement
House Republicans are supposed to get an update this morning from Energy and Commerce Committee chairman Greg Walden and Ways and Means Committee chairman Kevin Brady on where their Obamacare replacement work stands. It's going to be hard for the rank-and-file Republicans keep the ideas straight, so Caitlin Owens has a rundown this morning that does it for them.
Yeah, we know, it's still a work in progress, but we have a pretty good idea of what the most likely pieces will be. So Caitlin walks you through the pros and cons of Medicaid per-capita caps, limits on the tax break for employer coverage, tax credits, and health savings accounts — the things they're most likely to be able to do in a budget "reconciliation" bill that only needs 51 votes. Read her story here.
https://www.axios.com/newsletters/axios-vitals-673b2d49-0459-464f-8950-6ca95ed7dbfc.html?chunk=1#story1
What's next after the big Obamacare rule
It's pretty clear that the "market stabilization rule" the Department of Health and Human Services released yesterday was just a warmup act. (It was even signed by Norris Cochran, the guy who was temporarily running HHS before Tom Price got confirmed.) But the rule already hinted at the next steps: more regulations to encourage "continuous coverage."
HHS is thinking of proposing that people who sign up outside of the regular enrollment period should have to prove they had prior coverage for at least six to 12 months.
More significant: It's also asking whether the individual market should require people to keep themselves insured if they want their pre-existing conditions to be covered — mirroring the rule the Health Insurance Portability and Accountability Act of 1996 had for group coverage.
The biggest bombshell: It's a super-wonky change, but liberals are up in arms about a part of the rule that gives insurers more flexibility in calculating the "actuarial value" of their coverage. The result, according to the Center for American Progress: higher deductibles and out-of-pocket costs for the customers, and Obamacare's tax credits will be worth less. Expect to hear a lot from Democrats about shifting costs to sick people.
The big picture: The rule dodged some of the biggest issues insurers want resolved, but it sends important signals about the direction the Trump administration wants to take — tighter rules for consumers and separate treatment for people with health problems. Read my story with Bob Herman here.
https://www.axios.com/newsletters/axios-vitals-673b2d49-0459-464f-8950-6ca95ed7dbfc.html?chunk=2#story2
It's Seema Verma's turn to answer lots of questions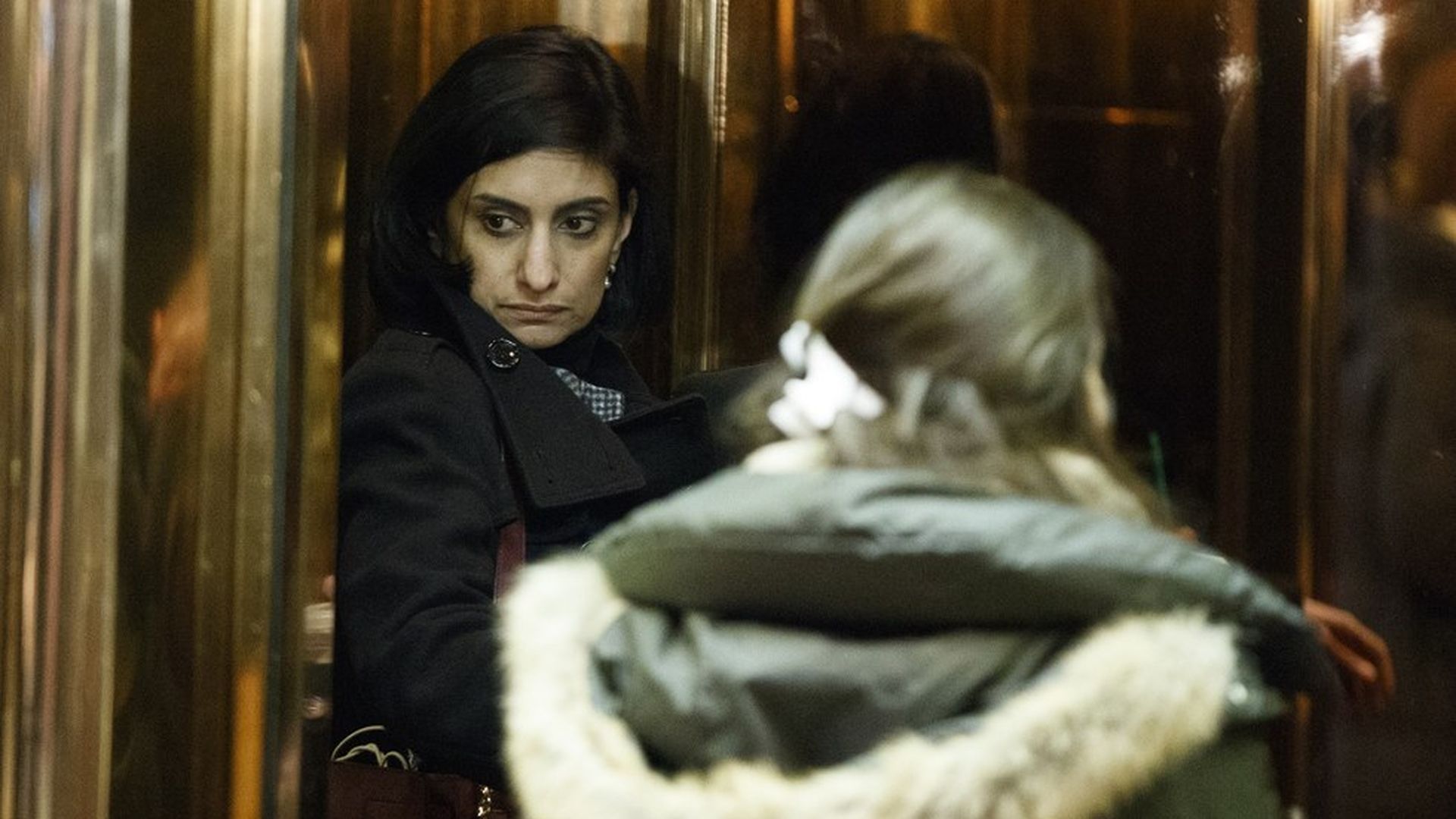 The Centers for Medicare and Medicaid Services nominee is up for her confirmation hearing this morning, just in time for Democrats to unload on her about the Obamacare rule. Verma will get a lot more questions than that, of course — CMS is the main agency that implements the law, and she'll have a big hand in the Trump administration's efforts to start phasing it out. Republicans will also ask her about Medicare and Medicaid, as well as her views on Medicare payment reform and delivery system reform.
And in case you didn't get enough mind-numbing ethics questions with Tom Price, you'll hear some about Verma's own issue. Her Indiana consulting firm worked on the design of the state's Medicaid reform plan under then-Gov. Mike Pence, but she also worked for one of Indiana's biggest Medicaid vendor, as the Indianapolis Star reported in 2014 and the Associated Press investigated this week. (The AP notes that she's promised to sell her consulting firm within 90 days of her confirmation.)
https://www.axios.com/newsletters/axios-vitals-673b2d49-0459-464f-8950-6ca95ed7dbfc.html?chunk=3#story3
Brill finds a higher-paid hospital CEO
Steve Brill's article last week on hospital CEO salaries got a lot of attention, some blowback from the industry — and a tip from a reader that maybe another CEO should have been at the top of the list. So Brill looked into it, and sure enough, Mercy Health System's Javon Bea earns the equivalent of $72.02 for every day a patient stays in his hospital — even more than the $56.40 a day earned by Greenwich Hospital's Norman Roth, the CEO featured in Brill's first story. Read Brill's latest here.
What it means: It means it's hard to be 100 percent sure who's earning the most per patient day without searching every hospital CEO in the country. Roth's earnings were the highest Brill had seen, and Bea now tops that — but if you know of CEO who might be earning more than that, please let us know.
And yes, we know there's been a lot of debate over the patient-day measure, so if you missed it earlier this week, read the American Hospital Association's critique of the original article and Brill's response.
https://www.axios.com/newsletters/axios-vitals-673b2d49-0459-464f-8950-6ca95ed7dbfc.html?chunk=4#story4
Even Molina suffers losses from Obamacare
Molina Healthcare was one of the insurers that was doing well — until it wasn't. Yesterday, the health insurer reported a fourth quarter loss because of the law, but not because it had too many sick customers. Instead, it had lots of healthy ones, so it had to pay $325 million into Obamacare's "risk adjustment" program, which redistributes money to insurers that had higher-cost enrollees.
It's also owed lots of money from Obamacare's "risk corridor" program, a separate initiative to prevent insurer losses that was undermined by congressional Republicans. Read Bob Herman's story here.
https://www.axios.com/newsletters/axios-vitals-673b2d49-0459-464f-8950-6ca95ed7dbfc.html?chunk=5#story5
PhRMA to Marathon: Sorry, we don't know you
The main drug industry trade group, Pharmaceutical Research and Manufacturers of America, has ditched other drug companies that have embarrassed the industry with huge price hikes — and yesterday it did that to Marathon Pharmaceuticals, the company that brought us the $89,000 drug for Duchenne muscular dystrophy.
"Their recent actions are not consistent with the mission of our organization," PhRMA said in a statement. Moreover, the group said, the PhRMA leadership "has begun a comprehensive review of our membership criteria to ensure we are focused on representing research-based biopharmaceutical companies who take significant risks to bring new treatments and cures to patients."
https://www.axios.com/newsletters/axios-vitals-673b2d49-0459-464f-8950-6ca95ed7dbfc.html?chunk=6#story6
The power, and costs, of a nursing strike
When the unionized nurses at Allina Health, a hospital system based in Minneapolis, went on strike last fall for more than five weeks, it was a big hit to the organization's balance sheet, Bob Herman reports. The nursing strike cost more than $149 million, Allina executives told bondholders this week, mostly stemming from the lofty costs of bringing in temporary nurses to fill in the shifts. The strike was the main reason Allina lost $30 million in 2016.
The biggest reason for the strike: Like other large employers, Allina wanted to move its workers into plans with higher deductibles and copayments. That will still happen with the nurses, but the two sides agreed to have them phased in over time. Those types of plans are cheaper for employers to offer and have become increasingly common for people with job-based coverage. Republicans have called for capping the tax exemption on employer-based plans, which would add fuel to the trend.