Axios Vitals
November 09, 2021
Good morning, Vitals readers. Today's newsletter is 793 words or a 3-minute read.
1 big thing: Americans are "over" Delta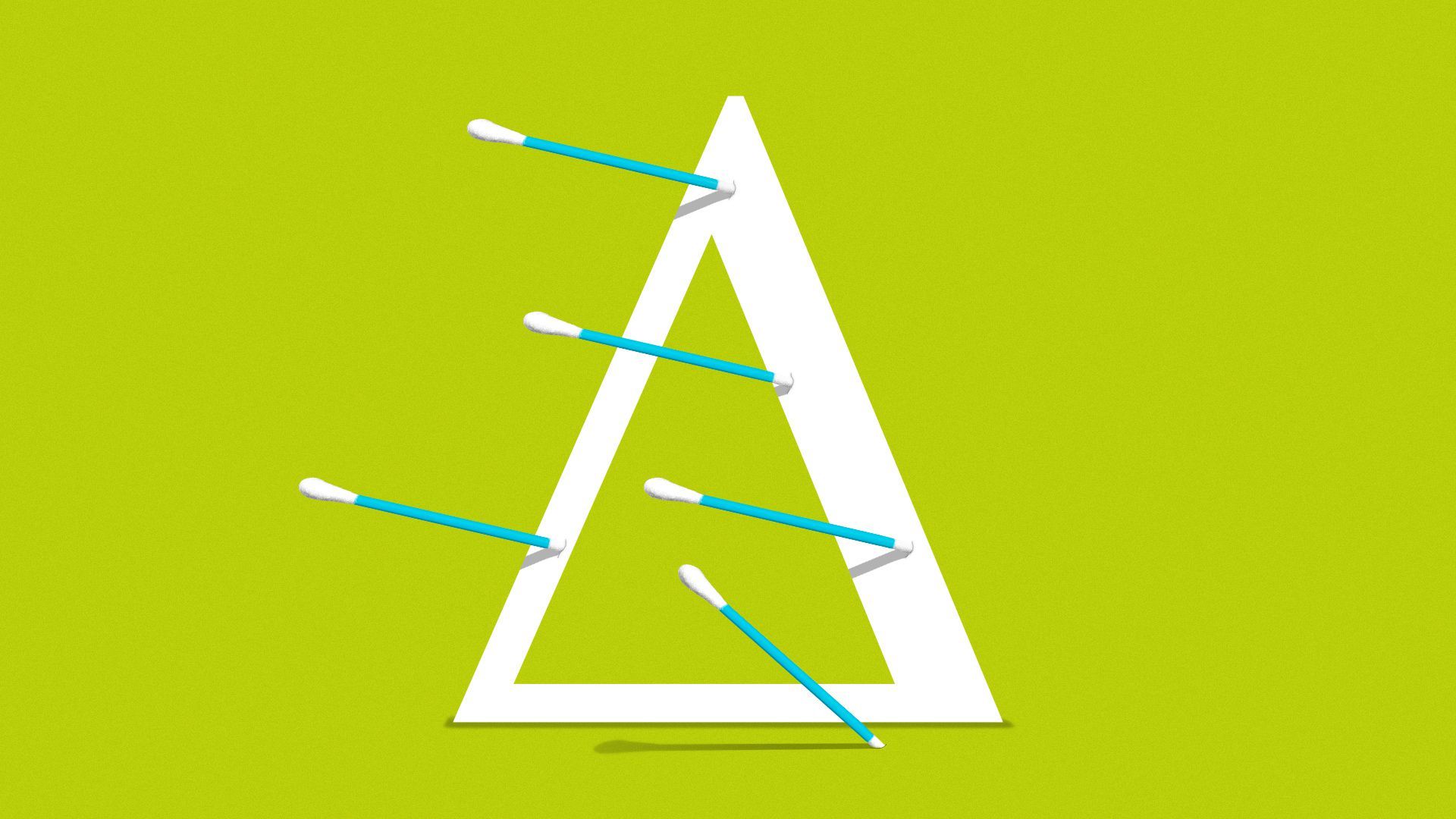 Americans are increasingly likely to believe returning to normal life is only a low to moderate risk as Delta cases plummet, according to the latest installment of the Axios/Ipsos Coronavirus Index.
What they're saying: "Delta's over in the popular imagination," said Ipsos senior vice president Chris Jackson.
"People are starting to re-engage with their regular activities. They're not as worried about getting COVID," Jackson said.
By the numbers: The findings indicate a clear shift over time on Americans' attitudes about COVID.
For instance, 44% said returning to normal life is a large to moderate risk — down from 56% in mid-September and the lowest since the Delta surge began.
In addition, fewer people (38%) reported requirements by their state or local government to wear masks in all public places, down from 43% two weeks earlier and the lowest since early August.
The big picture: This is playing out in the stock market where stocks are at all-time highs, with onetime pandemic-era winners as a big exception, Axios' Courtenay Brown reports.
As she put it: "At-home workouts and remote learning are out. Travel and gyms are in."
Yes, but: This isn't necessarily translating to good news for the Biden administration yet, Axios' Margaret Talev writes.
While 67% of the respondents said they were "confident" in the administration's ability to distribute the COVID-19 vaccine quickly, only 45% said they are confident in the administration's ability to "ensure the economy recovers quickly" after COVID.
2. The M&A power behind the Blues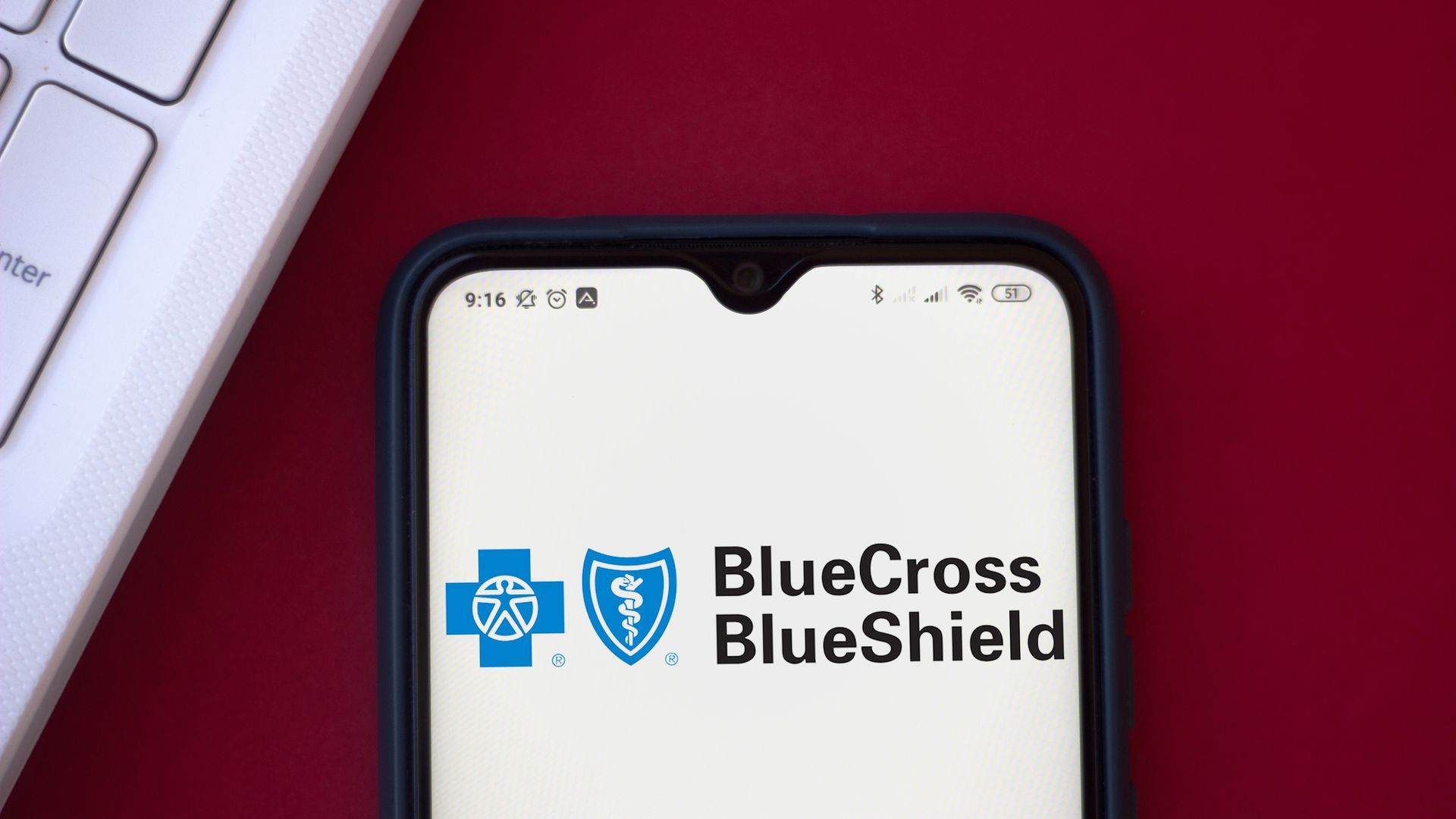 Health insurers licensed by the Blue Cross Blue Shield Association face steep financial penalties from that organization if they merge with a competitor that doesn't sell BCBS insurance, Axios' Bob Herman writes.
Why it matters: Blue Cross Blue Shield is one of the most recognizable health insurance names in the country, and the powerful association behind that brand wants to keep its dominance in local markets.
Case in point: Triple-S Management, a BCBS affiliate in Puerto Rico, sold itself in August to the parent company of the Florida Blues for $900 million.
If Triple-S sold itself to a non-BCBS company, therefore terminating its license with the BCBSA, Triple-S would have faced a $96 million surcharge, according to merger documents filed by Triple-S.
The $96 million charge, based on a fee of $98.33 per member, was called a "re-establishment fee."
What they're saying: "The license agreements between the Blue Cross Blue Shield Association and its licensees include various financial and other provisions that apply to terminations, mergers and sales of licensees," BCBSA said in a statement.
"BCBSA is unable to confirm the financial implications of any other transactions that Triple-S may have considered in deciding to enter into this transaction."
3. Insurers pay steep markups for hospital drugs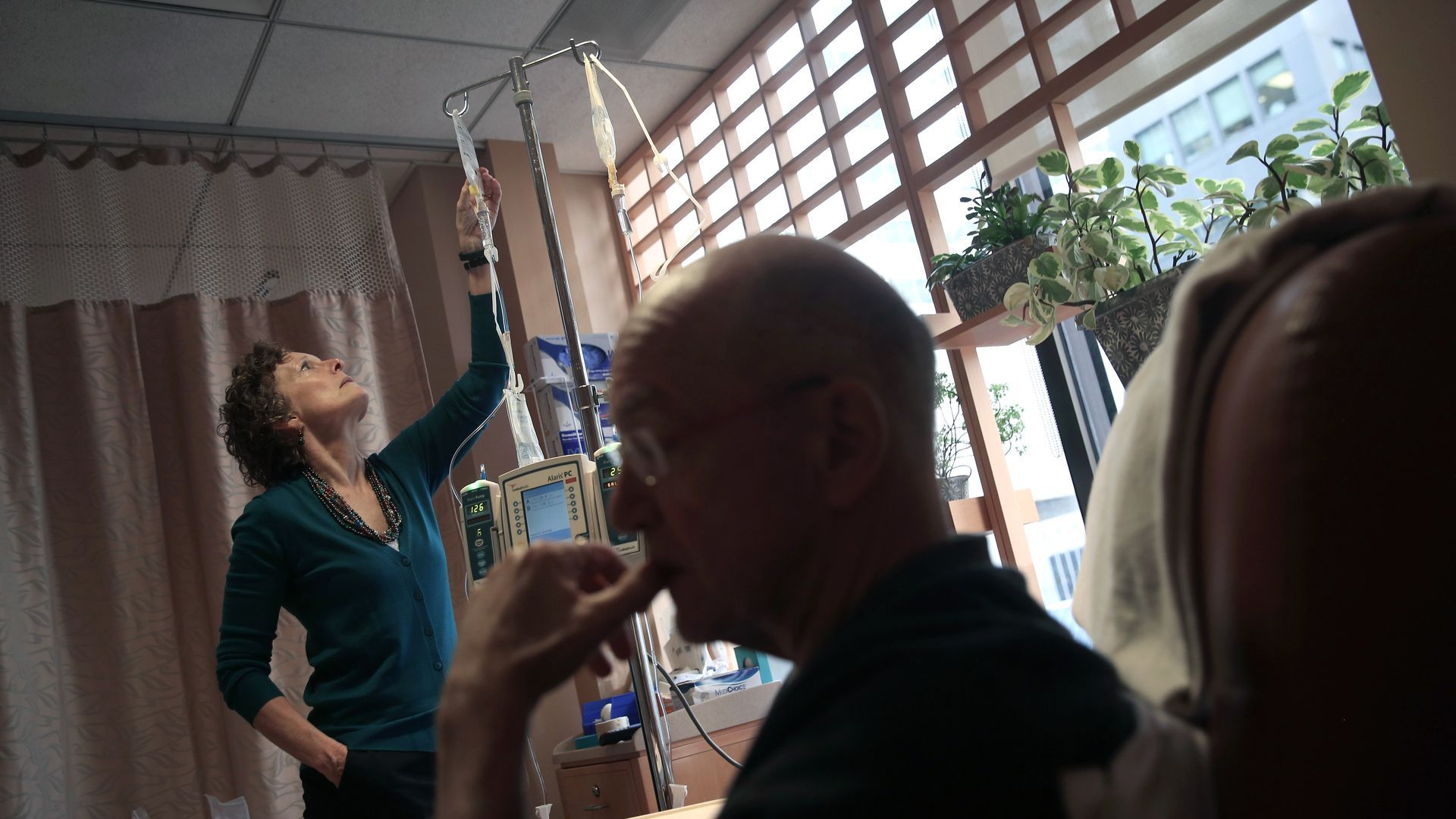 Hospitals are charging private health insurers "considerable markups" on highly used outpatient drugs like Remicade, Neulasta and Keytruda, Bob writes about a new study in JAMA Internal Medicine.
Why it matters: Depending on the drug, insurers are paying hospitals several times what Medicare pays, and that ultimately flows through to workers' insurance premiums.
By the numbers: The largest variation came from Remicade, an IV drug that treats a range of autoimmune conditions, according to the study's sample of 20 major hospitals.
The median rate paid by commercial insurers at Mayo Clinic's hospital in Phoenix was more than 800% of what Medicare would have paid.
Go deeper: Hospitals are making a lot of money on outpatient drugs
4. Organ donation recovery worse for people of color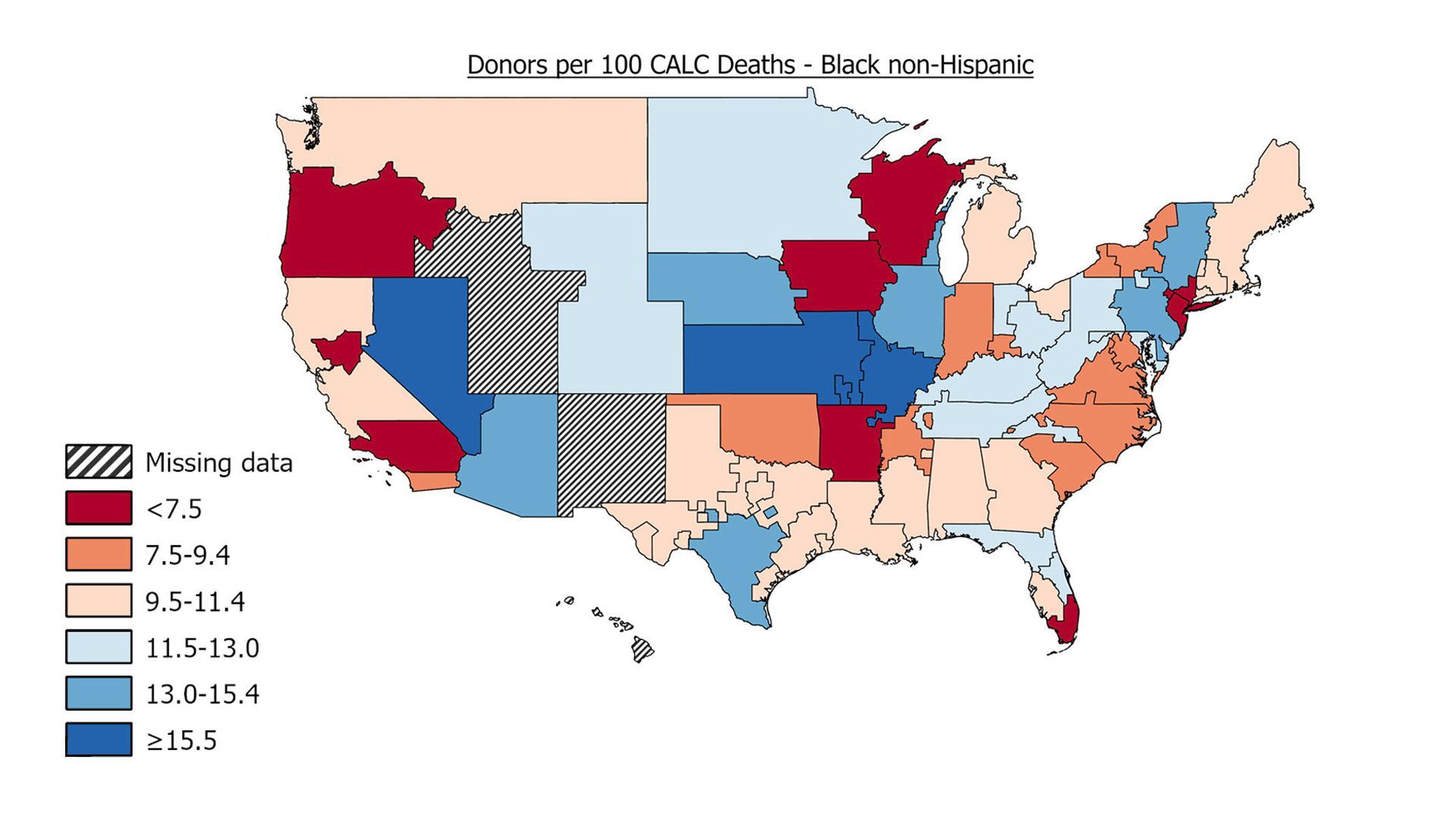 Organ donation success rates for people of color, especially for Black Americans, vary widely across the U.S. compared to white people, Axios' Marisa Fernandez writes about a new analysis of CMS data given first to Axios.
Why it matters: Fewer Black donors correlates to fewer Black recipients, which has led to more deaths for Black Americans on the organ transplant waitlist.
"There are people who would medically benefit from a liver transplant or a kidney transplant who may not get to it because of either their personal or social, financial status or because of the conditions in their state," Ray Lynch, transplant surgeon at Emory University and one of the analysts of the latest dataset, tells Axios.
The big picture: The CMS data, which Lynch and others analyzed, is considered to be the first of its kind in showing how well organ procurement organizations (OPO) are doing in recovering organ donations by race and ethnicity.
By the numbers: Overall, organ recovery rates for people of color across the U.S. is worse compared to white donors, with an eight-fold difference in the recovery of Asian donors and a 10-fold difference in Black donors, data show.