Morning, all. The Obamacare town halls are something Republicans really should be more scared about, especially since the Freedom Caucus is making it harder for them to come up with a replacement plan. Also: new documents give a pretty good look at insurers' Obamacare wish list, and we have a brand-new Department of Veterans Affairs leader for everyone to yell at.
The Obamacare town halls: Why Republicans should be scared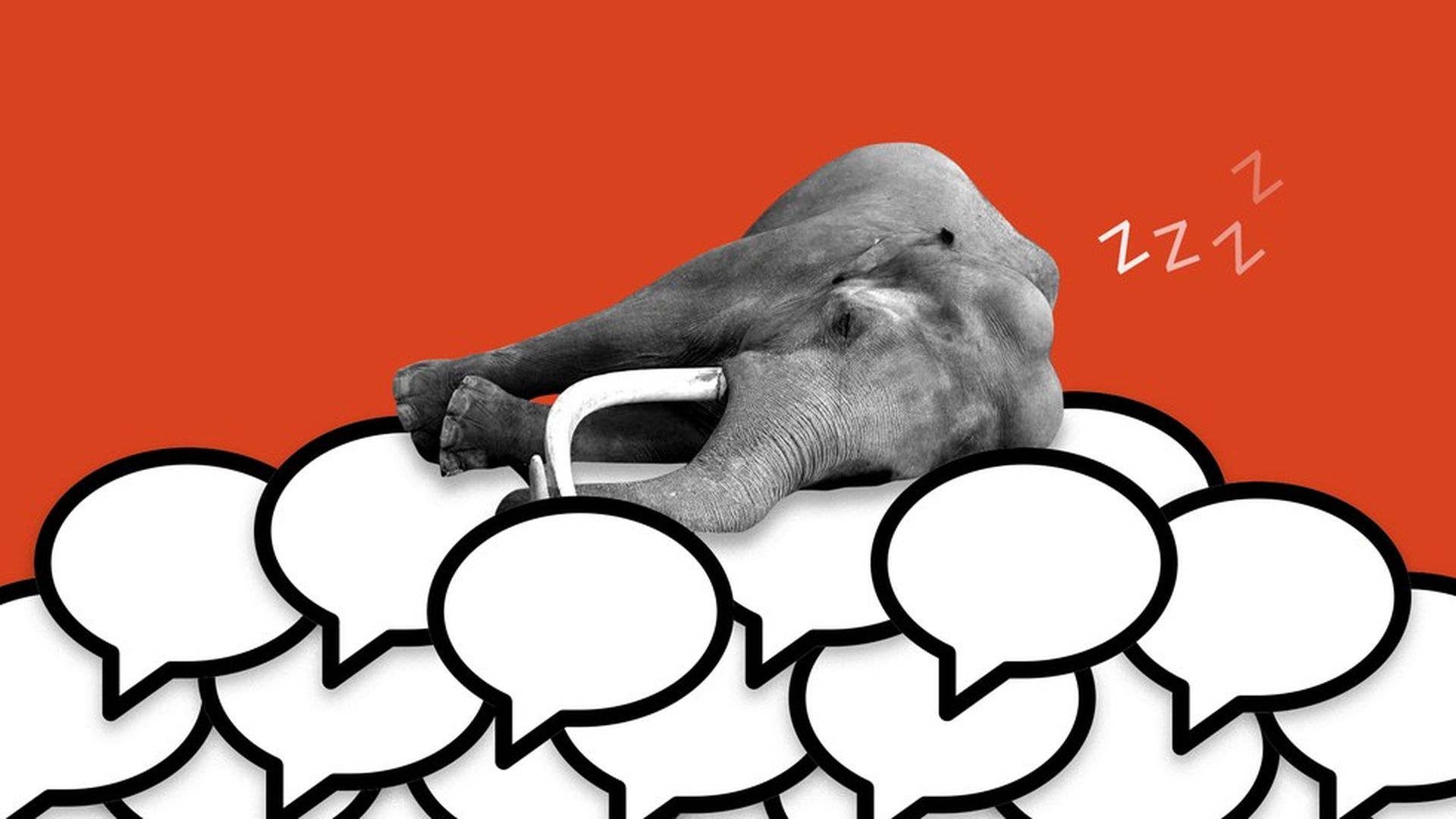 Jim VandeHei and I have a story this morning about those angry town hall protests over Obamacare repeal — and why Republicans should be way more scared of them than they are. The reason: health care is easy to politicize, Republicans did it to Democrats in 2009, and now Democrats are more than happy to return the favor.
Sure, Republicans aren't the ones who have to convince people that "death panels" and "rationing" aren't real, like the Democrats did. But they do have to convince everyone that they're not really going to dump 20 million newly insured people in the streets, like Democrats claim. Why is that so hard to do? Because they can't tell their audiences what the plan is. So Republicans are going into the town hall meetings unprepared. Read our story here.
Next ad to worry about: The pro-Obamacare group Save My Care is out with a new ad this morning that says House Speaker Paul Ryan is wrong to say the law is "collapsing." Ryan's right about the double-digit premium hikes throughout the country, but some analysts say it was a one-time problem and probably wouldn't have happened again next year.
Freedom Caucus chairman wants repeal, then replacement
One thing that isn't going to help Republicans nail down that Obamacare replacement plan: The House Freedom Caucus voted last night to oppose any repeal bill that's less aggressive than the one they passed in 2015, per the Huffington Post. That puts the conservatives in direct conflict with other Republicans who don't want to vote on a straight repeal without anything to replace the law.
Meantime, Caitlin Owens, who had talked to Freedom Caucus chairman Mark Meadows earlier in the day, sheds more light on what he wants: straight repeal in the next 30 days, followed by a replacement plus tax reform in the same package. It's a bit of a lift. Read Caitlin's interview with Meadows here.
Insurers want to keep individual mandate and subsidies
We could see the Trump administration's first big Obamacare rule this week, but Bob Herman reports that insurers are more interested in keeping the individual mandate and the subsidies in place — at least for a while. He found a set of documents from a meeting last week between the White House, Health and Human Services officials, and the Blue Cross Blue Shield Association that shed some light on what the industry wants.
Heading the wish list: Keep the mandate until there are new rules for covering people with pre-existing conditions, repeal all Obamacare taxes, and keep paying insurers for the cost-sharing reductions for low-income people. What are the odds? Not very high — but that's why it's a wish list. Read Bob's story here.
And we have a new VA secretary
David Shulkin was confirmed unanimously by the Senate last night, Caitlin Owens reports. He wasn't too controversial — certainly nothing compared to Tom Price. He's already been at the VA, as undersecretary for health, and he said all the right things to avoid picking fights at his confirmation hearing: greater accountability, better access and responsiveness, but no privatization. Read Caitlin's story here.
Bernie tracker: His letter causes delay of Marathon rollout
The Marathon Pharmaceuticals price hike has become the latest to draw the wrath of Sen. Bernie Sanders. He and Rep. Elijah Cummings, who have worked together on drug pricing legislation, have launched an investigation of the company's $89,000 price tag for an old drug that's newly approved to treat Duchenne muscular dystrophy. In a letter to Marathon CEO Jeffrey Aronin, Sanders and Cummings called the price hike an abuse of the "orphan drug" program, which is supposed to reward companies for developing new drugs for rare diseases.
The result? A few hours later, Marathon announced it was delaying the U.S. launch of the drug.
Allergan to buy Zeltiq Aesthetics for $2.48 billion
Per Reuters, Allergan has agreed to buy Zeltiq Aesthetics, saying it could benefit from the company's system that kills fat cells by cooling them down. Allergan already sells botox, and wants to do more business in "body contouring."
New job moves for important health care people
Richard Besser, the former acting director for the Centers for Disease Control and Prevention and the chief health and medical editor for ABC News, will be the next CEO of the Robert Wood Johnson Foundation, a $10 billion philanthropy that studies health care policy.
Brad Wilson, the president and CEO of Blue Cross and Blue Shield of North Carolina, announced he'll retire later this year. He leaves a vacancy at a powerful state Blues plan that has struggled mightily under Obamacare.
What we're watching today: Vice President Mike Pence and House Speaker Paul Ryan talk to Senate Republicans at their weekly lunch.
What we're watching this week: National health spending report, Wednesday; Senate Finance Committee confirmation hearing for Seema Verma, Thursday; the release of the HHS rule to stabilize the Obamacare markets, date unknown.
Finished! Hit me up with suggestions and tips: david@axios.com.