June 01, 2018
Good morning ... So this is both creepy and depressing: Researchers used cellphone location data to identify likely Democratic and Republican voters, and then to figure out who was crossing party lines when they went home for Thanksgiving; and then to figure out whether partisan family differences tended to cut Thanksgiving short.
The results: Yes, partisanship seemed to prompt people to spend less time with their families. High exposure to political ads made it even worse.
1 big thing: Where the delivery system is headed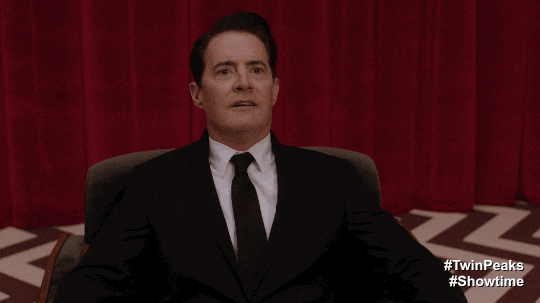 Right now, doctors and hospitals mainly get paid for each individual test and procedure they perform — a system known as fee-for-service.
There's a broad consensus that model doesn't work very well, and should shift to a more value-based model. Geisinger, the large, integrated health system headquartered in Pennsylvania, is often held up as an example of how that could work.
But of course some people want to go even further — to a single-payer system.
Flashback: Former President Obama once hailed Geisinger — which owns hospitals, an insurance company and physicians' practices — as a model of the more integrated, "value-based" system he wanted to help build.
But, but, but: My colleague Bob Herman noticed a recent financial statement in which the system said it "seeks to grow high-acuity, fee-for-service business."
Why? "We recognize that not everybody is going to have Geisinger Health Plan," Geisinger chief financial officer Kevin Brennan told Bob, referring to the system's insurance company. "We want to make sure that we don't ignore them and want to welcome and treat them regardless of their insurance source. It's growth and market share that's the most important."
He also said physicians don't get higher paychecks if there are more admissions.
What's next: There are efforts under way to shift to a more integrated payment model, though some skeptics question just how far away from fee-for-service that effort will actually go.
"There's increasing talk about whether the current model is sustainable. Can our country really afford this, or do we fundamentally need to undergo some other form of major change?" Brennan said. "I hear more than whispers of some form of a single payer. I don't know if that's the answer, but it speaks to the difficulty of operating under conflicting incentive systems."
Read more from Bob's interview.
2. Price transparency is getting worse
Almost every conceivable type of information has gotten more accessible since 2012 — except the price of health care services. Patients today have a harder time trying to anticipate their bills than they had six years ago, according to research published in the Journal of the American Medical Association.
The numbers that matter:
In a 2012 survey, 14% of hospitals were "unable to provide any price" — even an incomplete one. In a 2016 survey of largely the same hospitals, 44% were unable to provide any price information.
1 big problem: "Clinicians do not have the full information needed to make meaningful price estimates," a separate JAMA commentary states. It goes on:
"Hospitals frequently do not know the physician's fee for a ... procedure performed at their facility because physicians do not do their own billing."
"Clinicians also do not have access to complete information on patient deductible requirements and year-to-date out-of-pocket spending."
3. Right to Try aims "to diminish the FDA's power"
Critics have said the new Right to Try Act would weaken the Food and Drug Administration's regulatory oversight. Its sponsor, Sen. Ron Johnson, said something very similar yesterday in a letter to FDA Commissioner Scott Gottlieb, about how to implement the new law.
Key quote: "This law intends to diminish the FDA's power over people's lives, not increase it. It is designed to work within existing FDA regulations, definitions, and approval processes. It is not meant to grant the FDA more power or enable the FDA to write new guidance, rules, or regulations that would limit the ability of an individual facing a life-threatening disease from accessing treatments."
The context: Johnson said he was responding to statements Gottlieb has made about implementing the new law, including a suggestion that the agency would need to issue guidance documents — a very standard part of the process for implementing new policy.
It's already unclear whether this new access pathway will get much use, and a lack of clear guidance from the FDA could make drug companies even more hesitant to jump in.
4. UnitedHealth tips its hand on M&A
UnitedHealth Group made it crystal clear yesterday that its Optum divisions — the ones that own health care providers, pharmacy benefits and data services — are where it will spend M&A dollars, Bob reports.
Driving the news: The conglomerate's war chest will be heavily weighted toward Optum "with a particular focus on building out OptumCare's growing national presence," UnitedHealth CEO Dave Wichmann said at a Bernstein industry conference.
The big picture: UnitedHealth Group is arguably the largest health care company on the planet. It's determined to branch out way beyond its health insurance business and become an even bigger provider of care and services — but we don't have a good sense of whether it will make the broader system more efficient.
Am I the only one who didn't like the "Americans" finale? Come on, guys, I'm like 65% dead-inside nihilist, but that total lack of consequences was a lot, even for me.
Let's talk about it: [email protected].