Axios Vitals
September 16, 2019
Good morning. Here is a fascinating account of what a vaping drug bust looks like — a timely read, as an e-cigarette crackdown could end up increasing the demand for black market products.
Today's word count is 809 words, or ~3 minutes.
1 big thing: Medical costs drive millions into poverty
Health care expenses forced 8 million Americans into poverty in 2018, according to the Census Bureau.
The big picture: That's actually an improvement from the past several years, when an annual average of 11 million people fell into poverty because of medical costs — a reflection of the country's expensive system, Axios' Bob Herman reports.
How it works: The Census Bureau tracks how various social programs and daily expenses influence poverty rates.
Social Security, SNAP benefits and housing subsidies are among the most effective anti-poverty programs.
But year after year, medical expenses remain "the largest contributor to increasing the number of individuals in poverty," according to the Census Bureau.
Most people who have insurance and who make less than 150% of the federal poverty level don't have enough liquid assets to cover a $1,500 deductible.
The bottom line: People who don't have insurance have the highest risk of falling into poverty, due to the high prices of drugs and procedures.
But even working Americans who have coverage are facing bleaker financial futures because employers have shifted more health care costs onto their shoulders.
Go deeper: Other developed countries limit out-of-pocket medical expenses
2. The groups behind the surprise billing ad blitz
Physician staffing groups that generate large amounts of surprise medical bills are behind Doctor Patient Unity, the dark-money group running $28 million in ads against Congress's effort to crack down on surprise bills, the New York Times reports.
The two staffing groups, TeamHealth and Envision Healthcare, supply emergency room doctors, radiologists and anesthesiologists to hospitals — specialties that are among the most likely to be out-of-network for patients. Both groups are backed by private equity.
Between the lines: Envision and TeamHealth have a lot to lose from a ban on surprise billing, as it's a lucrative practice for them.
The kinds of physicians they employ have a steady patient supply regardless of whether they're in those patients' insurance network. That creates the opportunity for them to charge sky-high rates and then bill patients for what their insurer won't cover.
The threat of going out-of-network also gives these providers leverage in their negotiations with insurers, causing in-network rates — and thus premiums — to rise.
Congress' leading solution to surprise billing would likely decrease this leverage and thus lead to lower in-network rates for these doctors.
My thought bubble: The choice before lawmakers now could not be more Washington-in-2019: Side with voters getting slammed by these bills, or side with the private equity-backed groups profiting from them.
Go deeper:
3. Another twist in the giant opioids case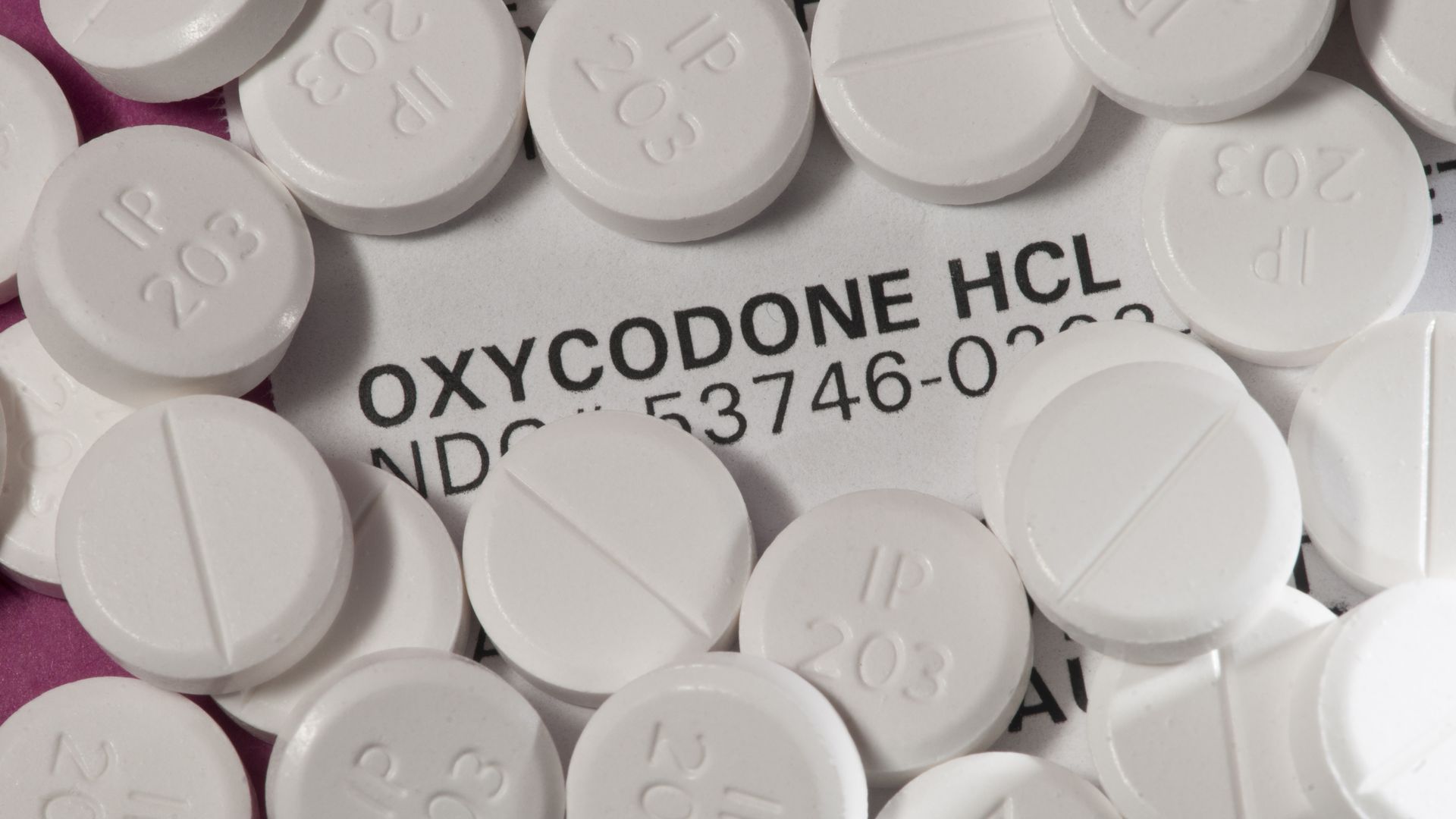 Drug companies in a massive legal battle over their alleged roles in fueling the opioid epidemic are calling for the federal judge in their case to be removed over the appearance of bias, the Washington Post reports.
Where it stands: These drug companies, which face thousands of lawsuits from cities and other communities, are scheduled for trial Oct. 21, Axios' Orion Rummler writes.
The drug companies are questioning U.S. District Judge Dan Polster's impartiality "because he has consistently urged both sides to settle the case," per the Post.
What they're saying: The drug companies — defendants in the massive opioids trial — decry Polster and the court for "judicial and extra-judicial statements evidencing a personal objective to do something meaningful to abate the opioid crisis, with the funding to be provided through Defendants' settlements."
"This is simply a desperate move on the eve of trial by opioid companies that created, fueled and sustained the crisis following rulings by the court concluding that there is sufficient evidence to find that these companies created a public nuisance and conspired together to avoid regulation and sanctions," the federal opioid litigation co-lead plaintiff attorneys said on Saturday.
Go deeper: Purdue Pharma reportedly offers $10 billion to settle opioids lawsuit
4. Peanut allergy medicine gets closer to approval
A vast majority of experts on a federal allergy panel said a new treatment to minimize reactions to peanut allergies is safe and effective, which may signal possible FDA approval of the drug in January, Bob writes.
Why it matters: The treatment, made by Aimmune Therapeutics and sold under the brand name Palforzia, could provide relief to parents worried about their kids getting an anaphylactic reaction from peanut exposure. 
Yes, but: Palforzia comes with a lot of question marks.
Patients and their caregivers still must carry an injectable epinephrine. The pill doesn't replace an EpiPen, and in fact epinephrine use increased with the drug.
Palforzia's price will be between $3,000 and $20,000 annually. It's unclear what rebates would look like, but that's not a small amount.
The drug is essentially peanut flour in a capsule, and James Hamblin asks in The Atlantic why peanut powder can't be sold as a cheaper supplement instead.
The bottom line: The first immunotherapy for peanut allergies could be close to hitting the market next year, despite concerns of how well it works, and more therapies are being developed.
5. While you were weekending...
New York City is banning flavored e-cigarettes in response to the recent lung illnesses, some of which have been deadly, Reuters reports.
There's so much nicotine in Juul pods that some smokers are turning to cigarettes to kick their nicotine addiction, Kaiser Health News reports.
The Associated Press dug into how the Trump administration's immigration crackdown may have contributed to the rise in the uninsured rate.