Good morning ... One new thing: Codebook, Axios' cybersecurity newsletter, launches tomorrow. Twice a week, Joe Uchill will bring you the latest in cybersecurity policy and defense news. It'll be a worthy read, so sign up here. 
https://www.axios.com/newsletters/axios-vitals-5b79bd2c-a7d8-4a66-86c7-9b46e75a4d98.html?chunk=0#story0
Don't count on states to shore up ACA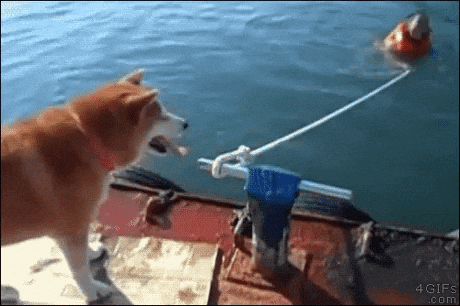 Now that Washington has decided not to help shore up the Affordable Care Act's insurance markets, a lot of attention will inevitably turn to the states. But don't expect to see anything approaching a comprehensive fix at the state level.
"Not all of them are going to be able to come in on their white horse and save the day, although I think several of them will try," said Sabrina Corlette, a health policy expert at Georgetown University.
The latest: States are mainly looking at two big policy solutions to try to stabilize their individual insurance markets — passing their own version of an individual mandate, or creating their own reinsurance programs to help compensate insurers for their most expensive patients, so that they don't recoup those costs through higher premiums.
Yes, but: It's mostly the usual blue-state suspects — California, Maryland, Washington — considering these steps.
Individual mandates aren't much more popular at the state level than the ACA's was.
Experts agree reinsurance would work, but they're reasonably complex programs that needs a lot of logistical support to actually stand up and start operating.
And states' legislative calendars are already making it hard to envision many of them tackling that undertaking before insurers have to set their premiums for next year.
"If states want to move on that, they should have been working on it weeks ago," Corlette said. "That is not something that you can just flip a switch and make it happen."
https://www.axios.com/newsletters/axios-vitals-5b79bd2c-a7d8-4a66-86c7-9b46e75a4d98.html?chunk=1#story1
The big business of home health
The Medicare Payment Advisory Commission, an influential body that studies health policy, is once again recommending Congress slash Medicare payments to companies that provide home health services. And though MedPAC has said this before, how home health is paid for is getting more important as home health becomes more popular, Axios' Bob Herman notes.
By the numbers: The average profit margin home health companies made on Medicare payments is 15.5%, according to MedPAC's most recent report.
The group recommended cutting home health Medicare payments by 5% in 2019, similar to its suggestions from prior years.
"The historical overpayments Medicare has made need to be addressed," MedPAC wrote.
Yes, but: The home health industry argues that margin is misleading and doesn't account for marketing, technology, bad debt and other costs.
The National Association for Home Care & Hospice said margins are closer to 2% based on its own analysis of Medicare cost data. The lobbying group did not provide a copy of the analysis.
https://www.axios.com/newsletters/axios-vitals-5b79bd2c-a7d8-4a66-86c7-9b46e75a4d98.html?chunk=2#story2
An opioid solution all sides can agree on
For all the fits and starts of Washington's response to the opioid crisis, my colleague Caitlin Owens flags one idea that just about everyone seems to agree on — giving the Food and Drug Administration more money and authority to stop drugs like fentanyl from coming to the U.S. through the mail.
Key quote: "There's a virtual flood of dangerous products entering the U.S. though mail packages that expose Americans to dangerous pills. We're dealing with sophisticated bad actors that are aware of the gaps and weaknesses in our authorities and exploiting them," FDA commissioner Scott Gottlieb testified to the Energy and Commerce Committee last week.
What they're proposing:
Giving the FDA more authority to refuse the importation of shipments and destroy packages that contain drugs.
Giving the FDA new authority to stop the operation of repeat offenders, so that they don't resume importing illegal drugs under a different name.
Increasing FDA funding, including for staff at international mail facilities.
Why it matters: This has enough support, from all corners, to stand a pretty good chance of becoming law.
https://www.axios.com/newsletters/axios-vitals-5b79bd2c-a7d8-4a66-86c7-9b46e75a4d98.html?chunk=3#story3
While you were weekending ...
Having failed to try to prevent them, members of Congress are now scrambling for a way to blame the other guy for the premium increases looming just before the midterms, per the Wall Street Journal.
President Trump has lost confidence in Veterans Affairs secretary David Shulkin but is letting him twist in the wind for a while, Axios' Jonathan Swan reports.
Democrats won't have a unified health care message in the midterms, according to The Washington Post.