Axios Vitals
July 23, 2019
Good morning. The first trailer for the Mister Rogers biopic is out, and normally I don't like biopics, or feelings, but if you need me, I'll be holed up for the next couple hours rewatching this trailer and feeling some feelings.
Anyway, it's a beautiful day to read 1,078 words about health policy, which should take about 4 minutes.
1 big thing: The Indian Health Service is still in turmoil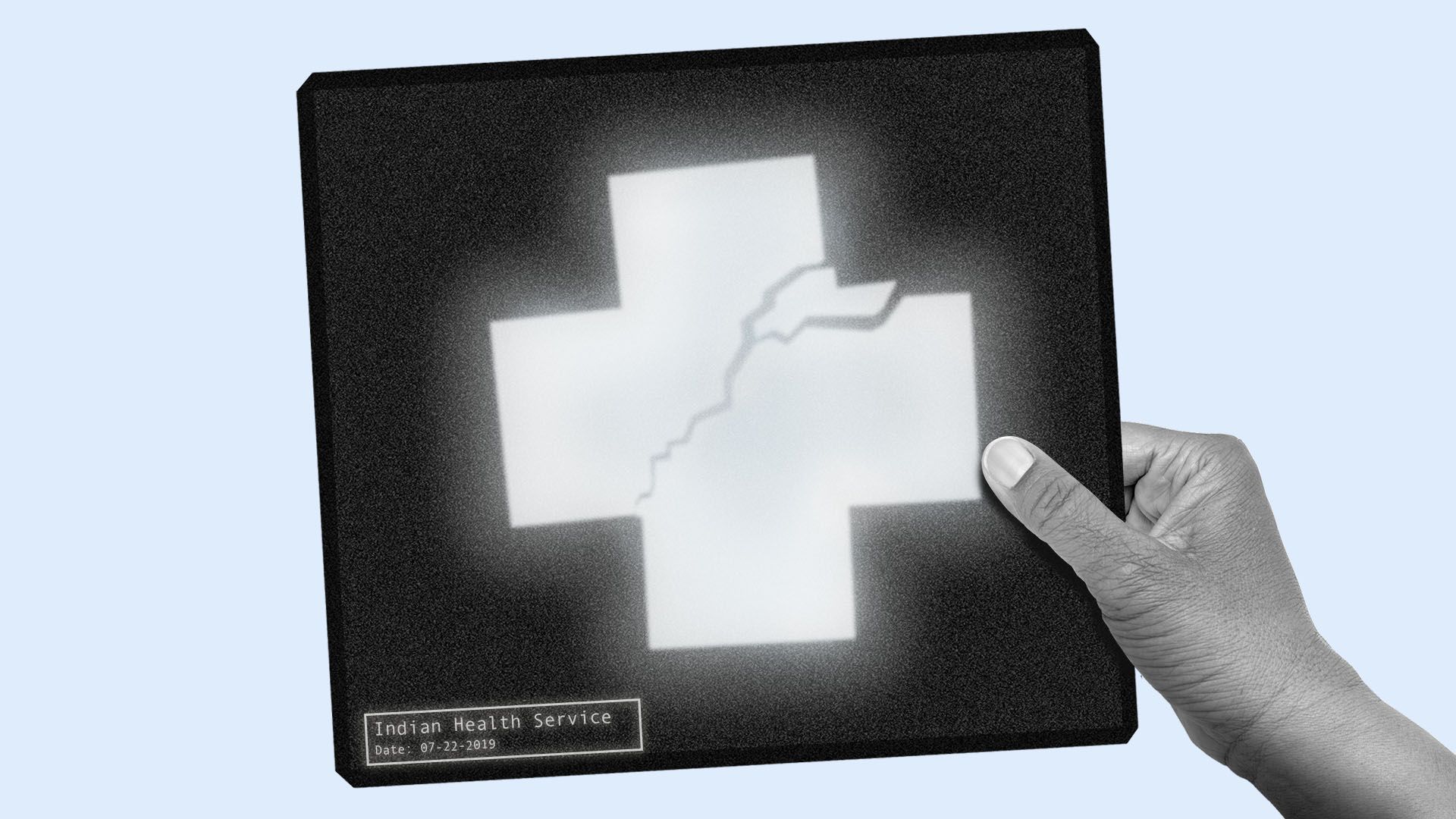 The Indian Health Service remains deeply troubled, according to 2 new reports released yesterday from the Health and Human Services Department's Office of the Inspector General.
Why it matters: The IHS is responsible for more than 2 million Native Americans — a population that tends to need a lot of care, much of it specialized. Yet the IHS has been beset for years by underfunding and mismanagement.
Driving the news: IHS hospitals often do not follow protocols for dispensing opioids, and they don't use states' prescription drug monitoring programs to track opioid prescriptions, the OIG said.
Hospitals within the IHS system also don't have strong cybersecurity protections in place, according to the audit (although that's not unique to IHS facilities).
A separate audit details one of the highest-profile examples of the IHS' shortcomings — the staffing shortages and safety problems that prompted the government to temporarily close the emergency department in IHS' Rosebud hospital, in South Dakota, in 2015.
The other side: Some tribes seem to be able to do better on their own.
Kaiser Health News spotlights Cherokee Indian Hospital in North Carolina — a new, 20-bed facility practicing an integrated care model that's performing well on metrics like controlling tribal members' blood pressure and blood sugar.
Yes, but: The Eastern Band of Cherokee Indians, which operates the North Carolina hospital, was in a unique position to opt out of the IHS, thanks to a casino whose revenues largely paid for the new hospital.
"Not all tribal communities have access to the economic opportunities that we have," Casey Cooper, the hospital's CEO, told KHN. "Some tribes are in these desolate, remote locations where there are no natural resources or economic development opportunities. I get that."
2. Dems' drug bill coming in September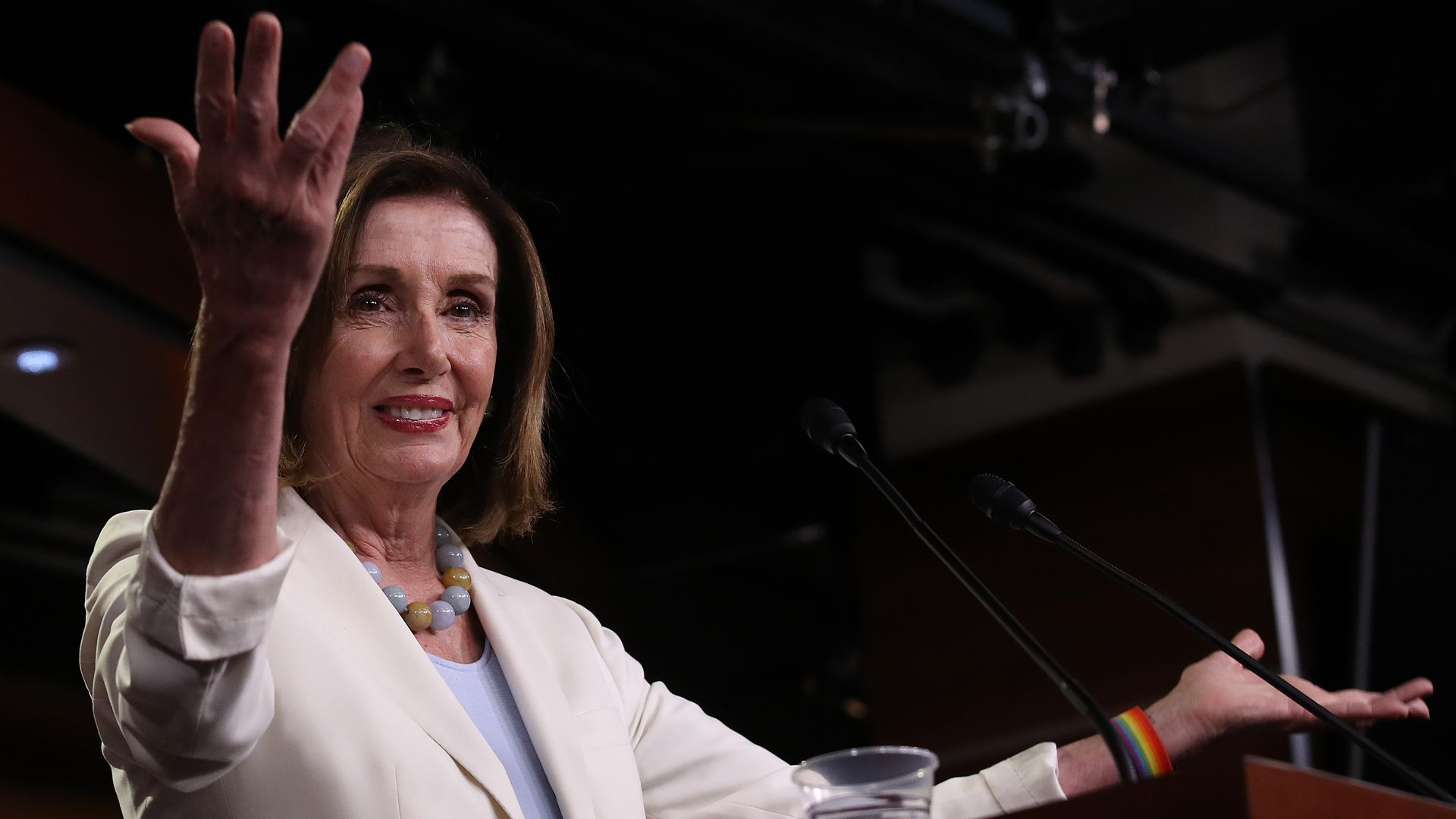 House Democrats will release a bill on drug pricing in September, Speaker Nancy Pelosi's top health care aide, Wendell Primus, said yesterday at a Brookings event.
Details: Primus said the bill will focus on the most expensive drugs — primarily, those that have been on the market a long time and still don't have any competition.
Once drugs have recouped their research and development costs, he said, "you should be able to push the price down ... well below international prices."
The bill would force HHS to negotiate prices directly, and it would include a tax or fee, based on sales, to try to bring drugmakers to the table.
Primus said the goal is for HHS' negotiated price to also apply to private insurance plans, so that drugmakers couldn't raise their prices on private plans to compensate for lower prices in Medicare and Medicaid.
What's next: The bill is close to finished, but leadership opted not to introduce it before the August recess, when pharma would have a month to attack it while lawmakers are back in their districts, Primus said.
What we're watching: This proposal could face criticism both from the left and right. Progressives have already said they're worried it won't go far enough, and Republicans have traditionally been loath to let the government set drug prices.
If there's a political way forward here, it may depend on a Pelosi-Trump partnership. What a time to be alive.
3. HSA firm says it helped write bill it will profit from
HealthEquity, a leading provider of health savings accounts, said last week that it had "participated in drafting legislation" to significantly expand HSAs.
The bill, sponsored by by Reps. Ami Bera (D-Calif.) and Jason Smith (R-Mo.), would expand HSAs to the 57 million seniors and people with disabilities enrolled in Medicare.
Why it matters: Most companies hide their behind-the-scenes involvement in bills, Axios' Bob Herman writes. And the bill the company says it helped write is one that would directly expand its profits.
Between the lines: HealthEquity is one of the largest companies that handles health savings accounts, which function as pre-tax savings funds for medical expenses. This bill would undeniably boost its top and bottom lines.
HealthEquity manages HSAs for 4 million people, and it posts some of the highest margins in the industry.
The company expects to register $340 million of revenue this year, with a 25% net profit margin.
Opening Medicare up to HSAs would allow HealthEquity to collect a lot more money in interest, as it pools more health care cash, and a lot more in transaction fees as more people swipe their HSA cards at a doctor's office.
What they're saying: HealthEquity did not address questions about how it shaped the bill or whether its involvement was a conflict of interest.
A spokesperson for Bera said HealthEquity "did not draft this legislation," despite the company's press release, and that Bera consults "with a wide range of stakeholders when writing legislation, including in this instance."
4. Study: Medicaid saves lives
A nationwide Medicaid expansion would have prevented more than 15,000 deaths, according to a new analysis published by the National Bureau of Economic Research.
By the numbers: Researchers relied on data from the American Community Survey, an annual survey with some 4 million respondents, and matched that data with Census Bureau death records.
Before the expansion, people in the study's sample population died at about the same rate across different states. But a gap then emerged between expansion and nonexpansion states, the study says, once the expansion took effect. And that gap kept growing over time.
All told, expansion states saw a mortality rate that's about 0.2% lower than nonexpansion states, the authors write — which would translate to roughly 15,600 lives, had the expansion not been optional for states.
5. An unusual way to fund clinical trials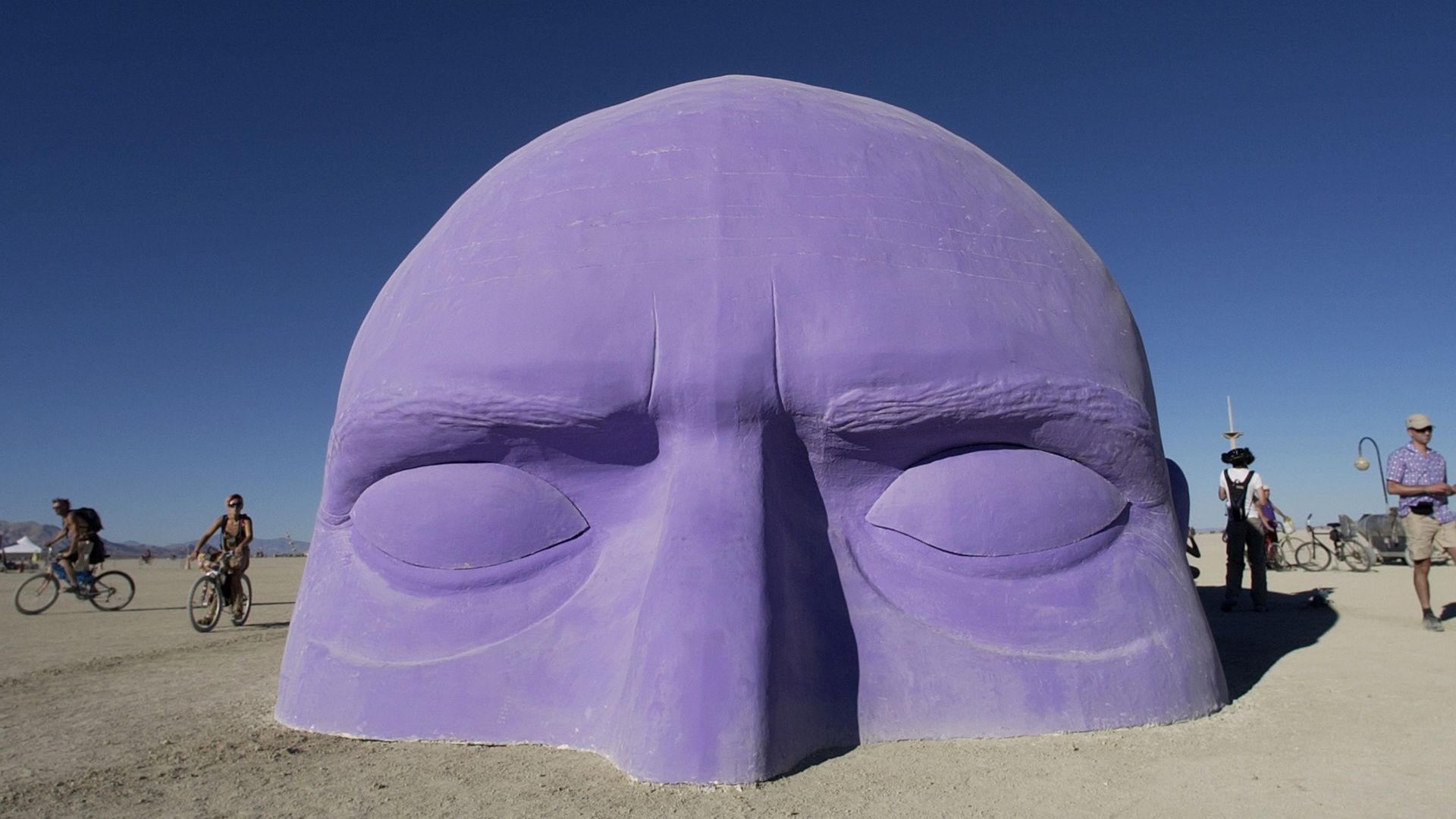 If you're trying to raise money to study the medical use of psychedelic drugs, you might want to find a gathering of rich people who are at least comfortable with, and perhaps enthusiastic about, psychedelic drugs. And thus you find yourself at Burning Man.
That's where Rick Doblin, the founder of the Multidisciplinary Association for Psychedelic Studies, or MAPS, has turned to find funding for clinical trials of MDMA (ecstasy or molly). And, luckily for all of us, last time he invited 2 Bloomberg reporters along for the trip.
Where it stands: This strategy seems to be working.
Doblin has secured a total of $27 million to fund MDMA trials, per Bloomberg, much of it from the tech set that populates Burning Man.
His Burning Man network includes executives or former executives from Facebook, Twitter, Groupon, Peter Thiel's Founders Fund and Dr. Bronner's soaps, as well as "a mysterious cryptocurrency magnate known as Pine."
And, over time, Doblin's clinical trials have happened. A MAPS-funded Phase 2 trial, published earlier this year, showed that MDMA might help with post-traumatic stress disorder, and the FDA has approved Phase 3 trials.
Doblin needs about $34 million for those trials, he told Bloomberg.