Axios Vitals
February 10, 2022
Good morning Vitals readers. Today's newsletter is 856 words or a 3-minute read.
1 big thing: (Another) great unmasking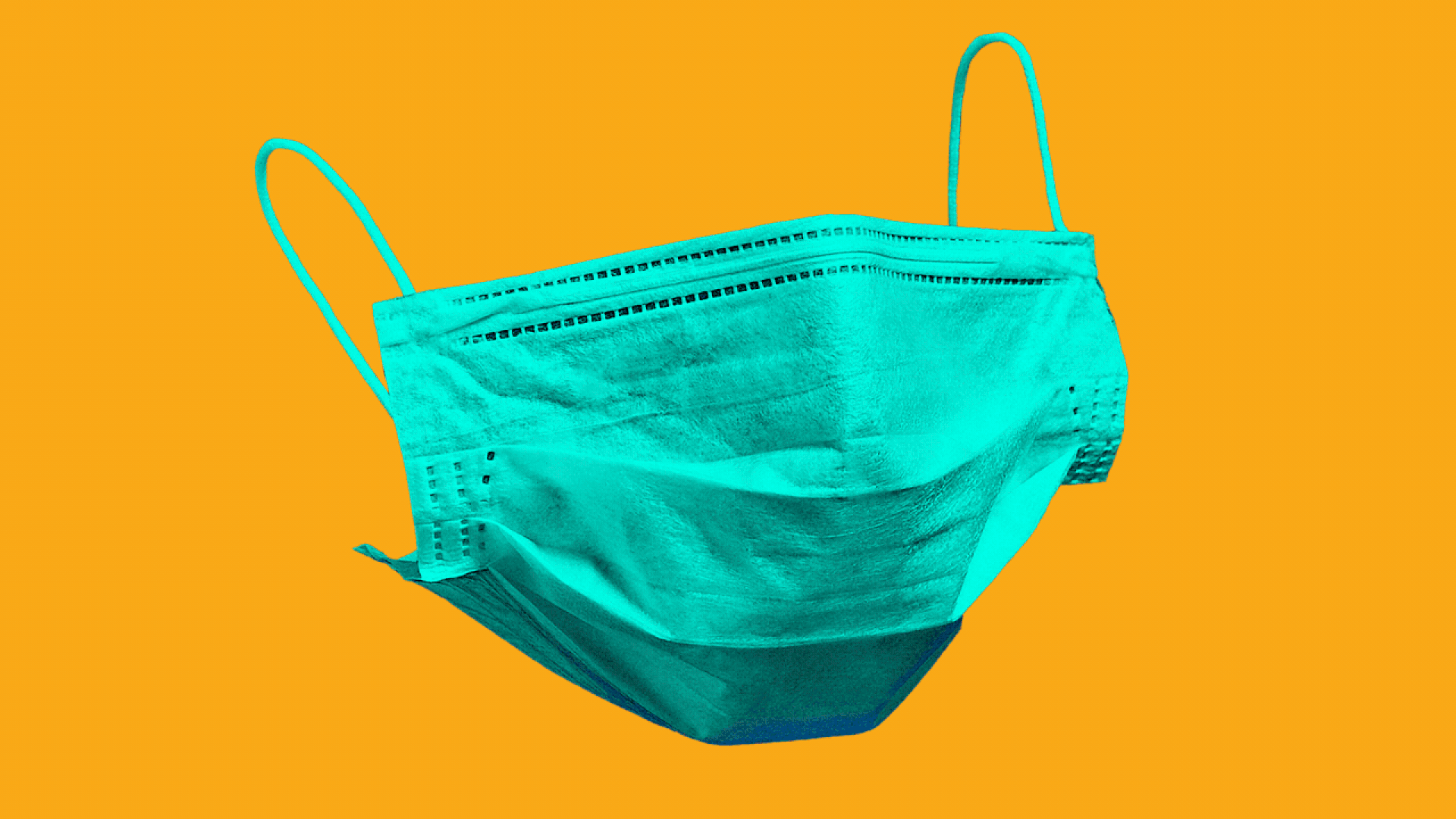 Ready or not, states across the U.S. have begun another great unmasking as they prepare to enter the post-Omicron phase of the pandemic.
Why it matters: Reasonable experts don't exactly agree on whether it's the right time to start exposing our faces in public again, which makes it difficult to gauge how much of this broader shift is based on science versus changing risk tolerance.
"We're starting to get to this place where there's almost a cultural shift in the pandemic, as well, where there's an acceptance around certain types of risk," Erica Johnson, chairwoman of the Infectious Disease Board of the American Board of Internal Medicine, told Axios.
"That's very much entangled with what to do about masks and what masks represent."
She and several other experts indicated that based on the trajectory of cases and hospitalizations — as well as the presence of vaccines and effective treatments for COVID — planning to end mask mandates was reasonable.
Yes, but: There is by no means a consensus on this.
"Judging by the daily death counts and the stress on hospitals, I would say it's a little premature," Jeremy Faust, an emergency physician at Brigham and Women's Hospital in Boston, told Axios.
"The data I'm looking at shows we're still at the acute phase where we have historic levels of all-cause, increased mortality as compared to our usual norms," he said.
Between the lines: Among the fiercest debates is whether schools should remove mask mandates, with teachers' unions urging for science, not politics, to guide these decisions.
The bottom line: We've been here before.
It'd behoove local leaders to define clear metrics when we do unmask so communities understand what future threshold might require masks to come back, if — and when — COVID throws another curveball, experts said.
🎙️ Listen in: The Axios Today podcast discusses mixed messaging on masks.
2. COVID cases plummet, deaths may decline soon
New COVID cases are plunging all across America, and Omicron's death toll is also slowing down, Axios' Sam Baker and Kavya Beheraj report.
The big picture: The U.S. is on its way out of this wave of the pandemic after less than two months.
By the numbers: Nationwide, the U.S. is now averaging roughly 240,000 new cases per day — a 61% drop over the past two weeks.
Maryland and Washington, D.C., have the lowest case counts in the country, each with fewer than 30 cases per 100,000 people, on average.
Oklahoma, meanwhile, saw the biggest improvement over the past two weeks, and is now sitting at an average of about 70 new cases per 100,000 people.
Deaths are still rising, but those increases are slowing down considerably — a sign that they may soon begin to decline.
The U.S. is now averaging roughly 2,500 new deaths per day. Those deaths are almost entirely preventable, with vaccines.
The total number of U.S. COVID deaths has passed 900,000.
3. Everly to expand home cancer tests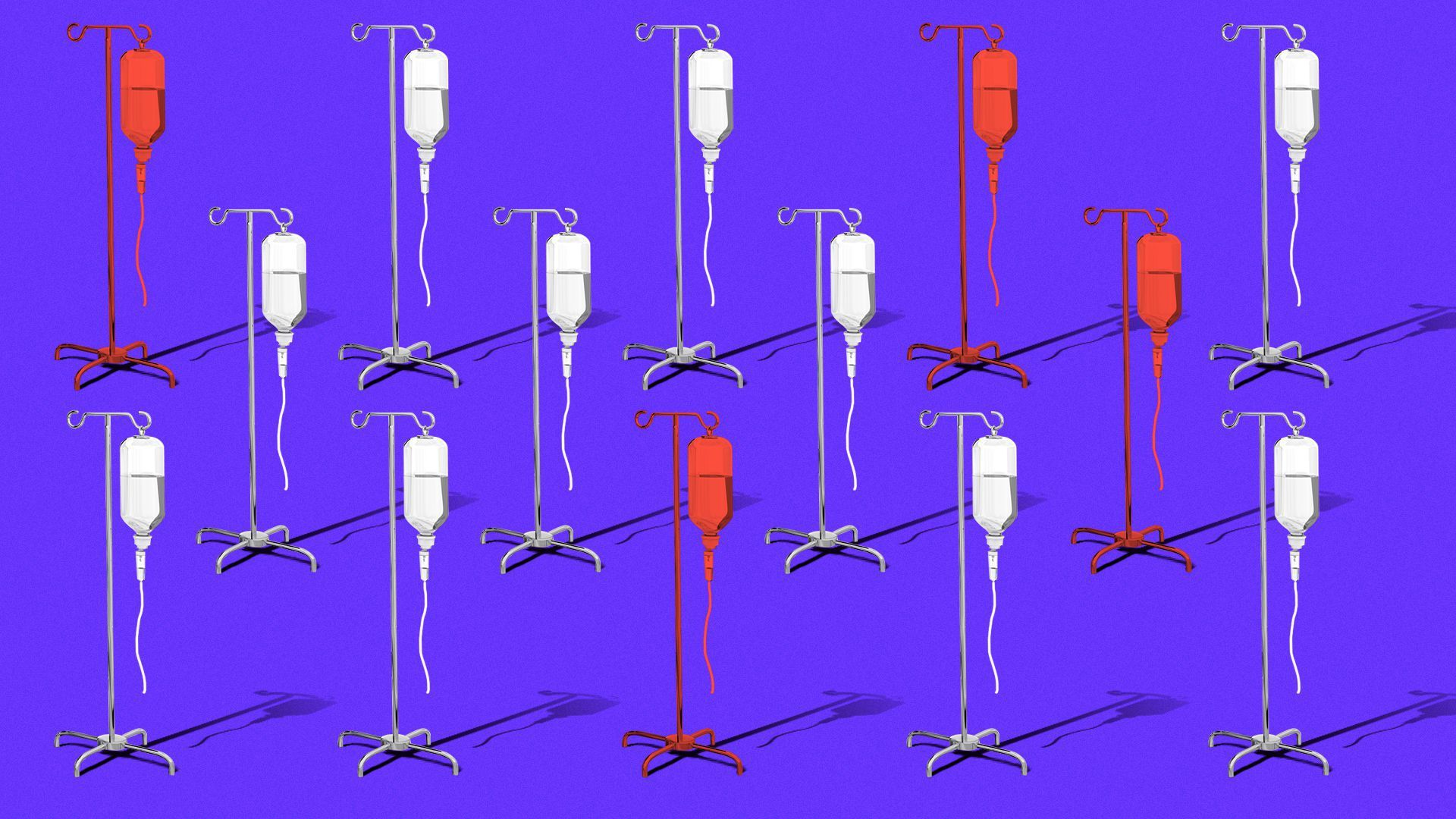 Austin-based home testing company Everly Health is gearing up to partner with a leading home cancer testing company to offer its early-detection home cancer test to members of employer health plans, sources tell Axios' Erin Brodwin.
Why it matters: Besides giving Everly Health a potential foothold in clinical testing, the deal serves as an early test of its (newish) enterprise division for employers and health plans.
Driving the news: The pandemic-fueled boom in home testing crowded the playing field with businesses including Ro, Amazon and most recently Labcorp, which launched a new home testing platform last week.
Everly Health subsidiary Everlywell already sells a direct-to-consumer fecal immunochemical test for cancer that looks for hidden blood in the stool, which may be an early sign of colon cancer.
What they're saying: "Right now the employer budget is the best budget and the hottest budget in digital health," says Steven Wardell, a growth consultant to health care companies.
That said, employers haven't yet taken a noticeable interest in at-home testing, so Everly will have to do a fair amount of education to prove its utility, Wardell said.
Erin Brodwin co-authors the Axios Pro Health Tech deals newsletter. Subscribe at AxiosPro.com.
4. Hawaii leads the U.S. in life expectancy
The life expectancy at birth for people in Hawaii is 80.9 years, according to state-by-state data released today by the CDC National Center for Health Statistics.
That's nearly nine years longer than the life expectancy at birth of Mississippians expected 74.4 years, the data shows.
The big picture: Life expectancy at birth was higher for females in all states and the District of Columbia. The smallest difference was 3.5 years, in Utah; the biggest is 6.4 years, in Mississippi. Overall, life expectancy in the U.S. increased by 0.1 year from 2018 to 2019.
Yes, but: This data is from before the pandemic began. Unfortunately, the overall U.S. life expectancy at birth decreased from 78.8 years in 2019 to 77 years in 2020.
5. Quote du jour: The basket size index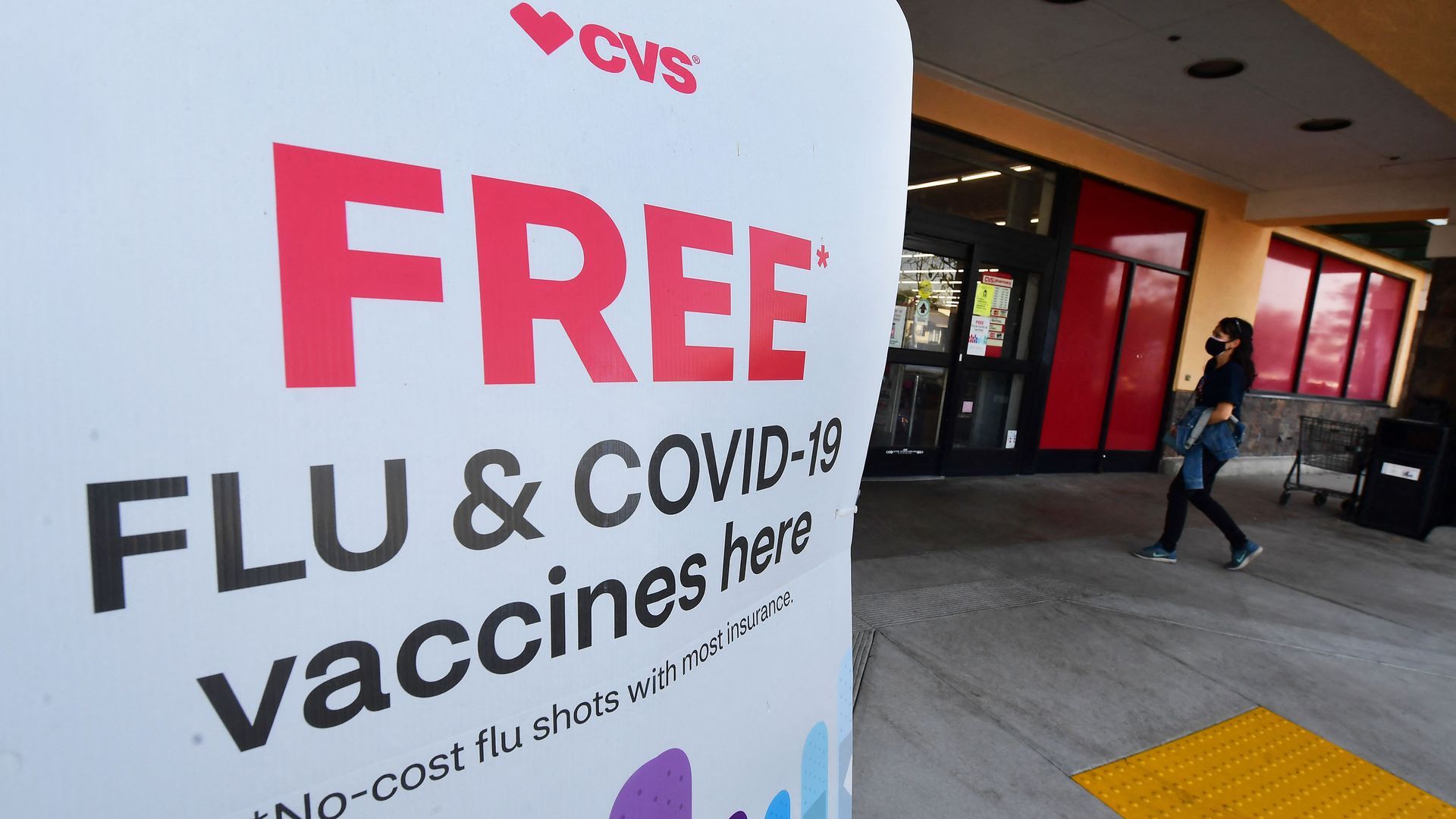 "We have seen a lot more traffic in the stores, and that's manifesting itself in more prescriptions and increased basket sizes, in some instances."
—
CVS Health CFO Shawn Guertin told Wall Street during its annual earnings call referring to customer acquisition that's come through COVID.
In a very unofficial poll of my co-workers and loved ones around the country, about half who ordered them have gotten their free COVID test kits from the federal government. I have not yet. Have you?
Editor's note: The third item in yesterday's Vitals has been corrected to reflect the study was published in JAMA Network Open, not JAMA Obstetrics and Gynecology.