Axios Vitals
February 08, 2022
Good morning, Vitals readers. Today's newsletter is 924 words or a 3-minute read.
🎙 Listen in: The Axios Today podcast tackles the big question of what to do about worsening health care worker shortages with Vineet Arora, dean of medical education at the University of Chicago School of Medicine.
1 big thing: When surprise bills meet clinical studies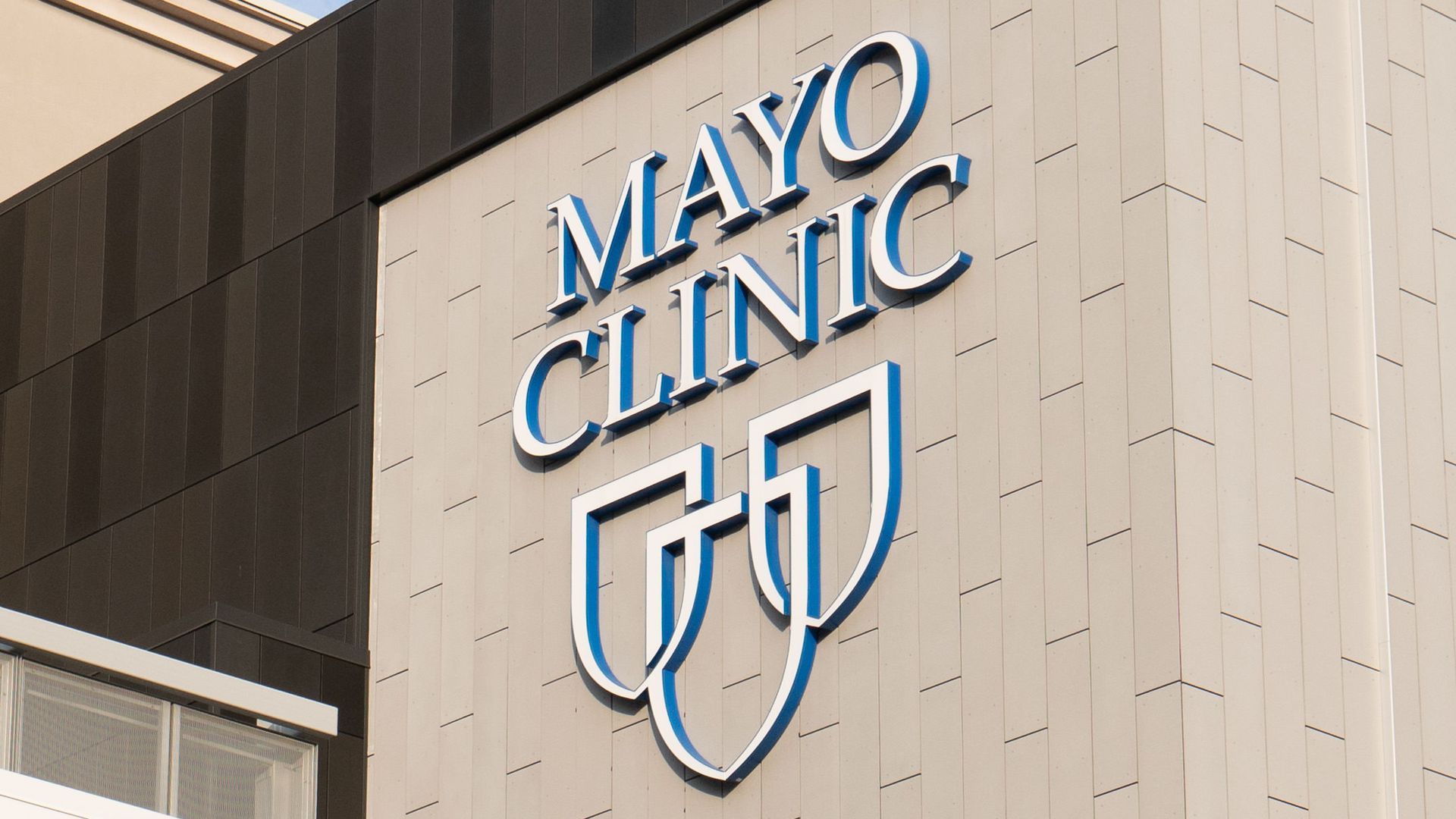 Interested in participating in a clinical study? Make sure your medical providers don't bill you for simply learning what's involved, Axios' Bob Herman writes.
The big picture: Clinical trials aren't free for patients, but experts interviewed for this story agreed that a hospital shouldn't charge people just for getting information about them.
Zoom in: John Mathna, 58, of Chattanooga, Tennessee, suffers from a brachial plexus avulsion injury, which creates pain due to damaged nerves near his spinal cord.
Last June, he says he got in touch with a Mayo Clinic doctor conducting a study to see if electrical stimulation could help ease the pain in these types of injuries.
After a 20–30 minute video call with the doctor, Mathna ultimately decided not to participate.
The bill: $476 from Mayo Clinic.
On top of that, he says Cigna, his insurer, told him the consult was out-of-network and therefore not covered at all.
What they're saying: Health care finance and clinical trial experts say out-of-pocket costs have hindered clinical study participation. But no one contacted by Axios had heard of hospitals billing patients who are only learning what's involved.
"What you don't want to do is create barriers for people who are interested in participating in a study," said Erin Fuse Brown, a health care law and policy professor at Georgia State University.
The other side: "We will not comment on a specific patient's circumstances, but we can say that participation in studies are handled separately from clinical appointments or consultations," a Mayo spokesperson said.
Cigna did not respond to interview requests.
The resolution: Mayo waived Mathna's entire balance after Axios asked about his case and notified the collections agency pursuing Mathna to "cease all contact."
Mathna was happy the bill was cleared, but he said the experience "made me feel very uneasy about the supposedly respected medical treatment facilities out there."
This is part of Axios' series, Billed and Confused. Have you been hit with an unexpected medical bill? Maybe the overall medical billing experience left you feeling puzzled or upset? Reply to this email from the Vitals team so we can dig into what's happening.
2. America learns to live with COVID
One in three Americans expects to catch COVID within the next month — and only one in 10 thinks it will be eradicated by this time next year — Axios' Margaret Talev writes about the latest installment of the Axios/Ipsos Coronavirus Index.
The big picture: The new data shows Americans are coming to terms with living with COVID. But it also reveals an utter lack of consensus on how to live with it.
People are divided about evenly into four camps on how to proceed: drop all mandates and requirements, keep some, keep most, or add even more.
Half support stores or restaurants requiring customers to show proof of vaccination to enter.
The big question: Is America suffering from a leadership vacuum, or is it unleadable?
What they're saying: "There's nothing approaching a consensus on what we should be doing to move forward, which underlines the difficulty for policymakers," said Ipsos pollster and senior vice president Chris Jackson.
3. Black women face structural racism in health care jobs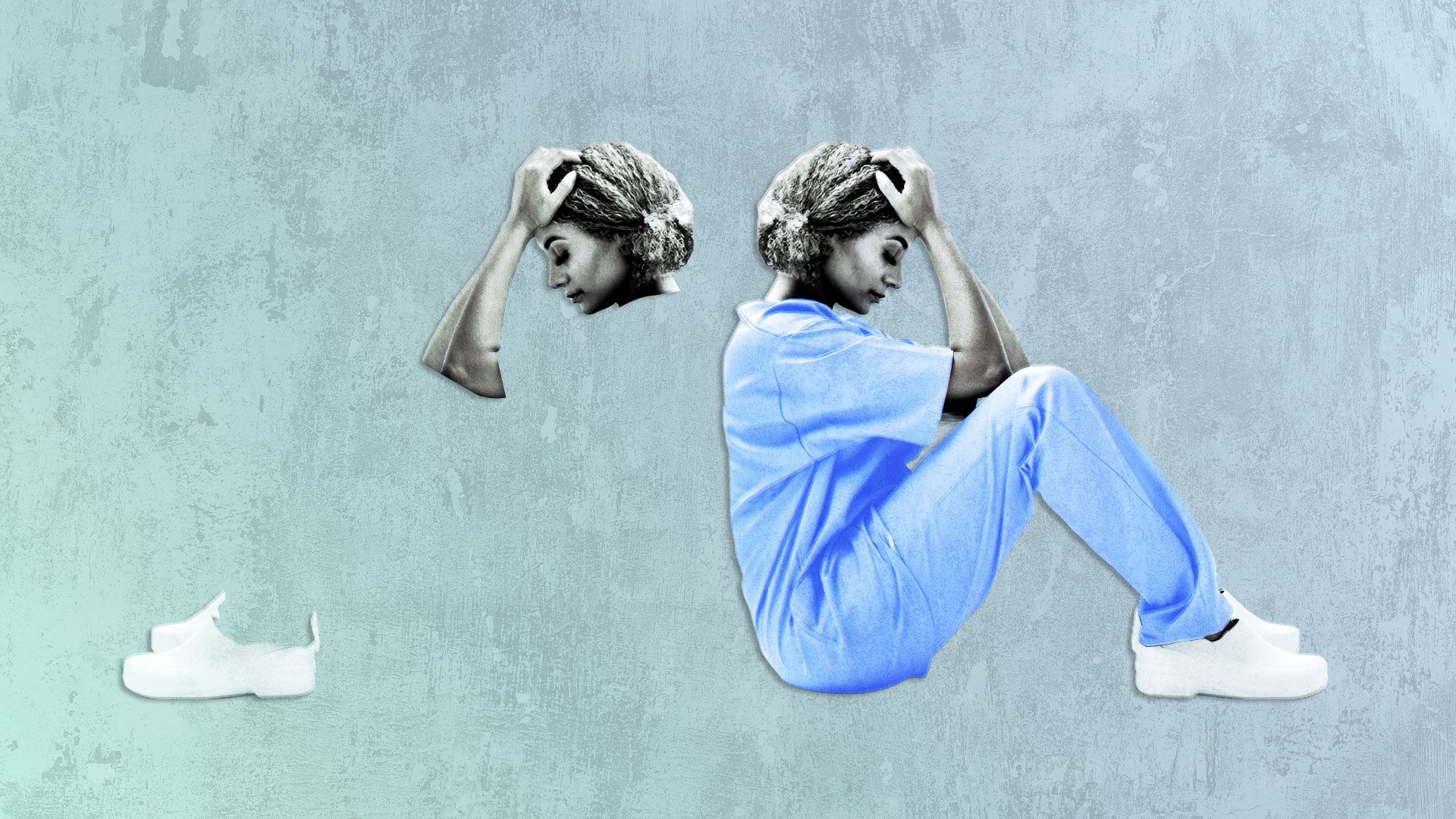 Black women are more widely represented in health care than any other demographic group, yet they're concentrated in its lowest-wage and most hazardous jobs, according to a study published yesterday in Health Affairs.
Why it matters: The study was among several examining racism and health in Health Affairs released yesterday in the medical journal's first issue devoted entirely to the topic.
By the numbers: The study, led by the University of Minnesota, used data from the American Community Survey and found that while Black women make up about 7% of the U.S. labor force, they make up nearly 14% of the health care workforce.
Overall, about 23% of Black women in the labor force work in health care, and 65% work in licensed practical nurse or aide occupations. 40% work in long-term care.
What they're saying: "Structural racism in the labor market, linked to historical legacies of slavery and domestic service, has had a strong impact on shaping the health care workforce," the authors write.
The authors call for raising wages across the low-wage end of the sector, making more accessible career ladders, and addressing racism in the workforce pipeline.
4. Better sleep habits can reduce calorie intake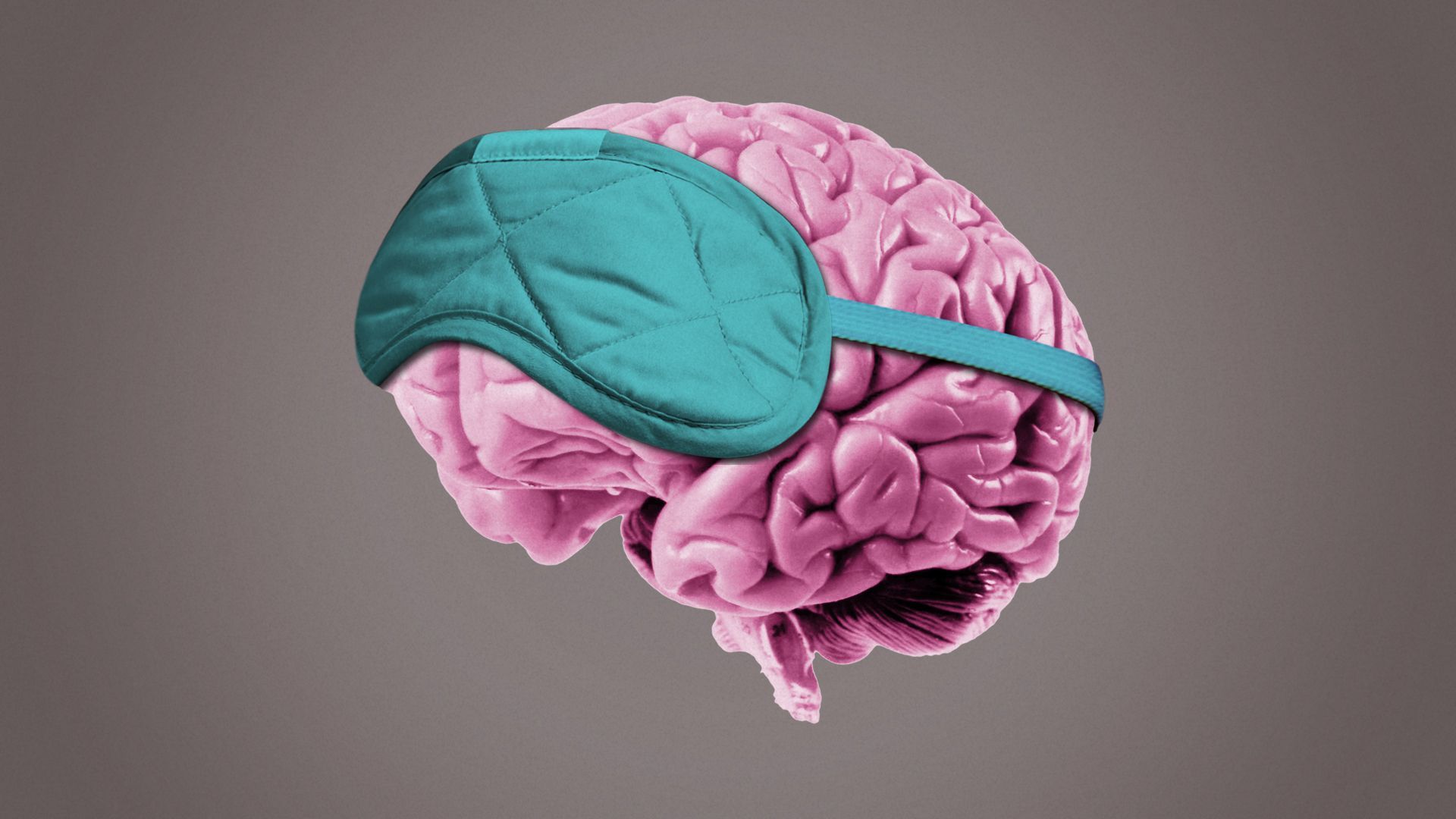 Getting more sleep could help you consume fewer calories, a study published Monday in JAMA Internal Medicine found.
The details: The randomized clinical trial led by researchers at the University of Chicago studied 80 overweight adults between the ages of 21 and 40 who habitually slept less than six and a half hours a night.
Those randomized to sleep at least eight and a half hours of sleep for two weeks consumed an average of 270 calories less than the control group.
Total calories burned during that time did not significantly differ between the two groups.
The bottom line: Better sleep habits could be part of obesity prevention and weight loss programs, the authors wrote.
Researchers projected the reduction in calories consumed could translate to a loss of 26 pounds over three years, CNN reported.
5. "The Dropout" trailer drops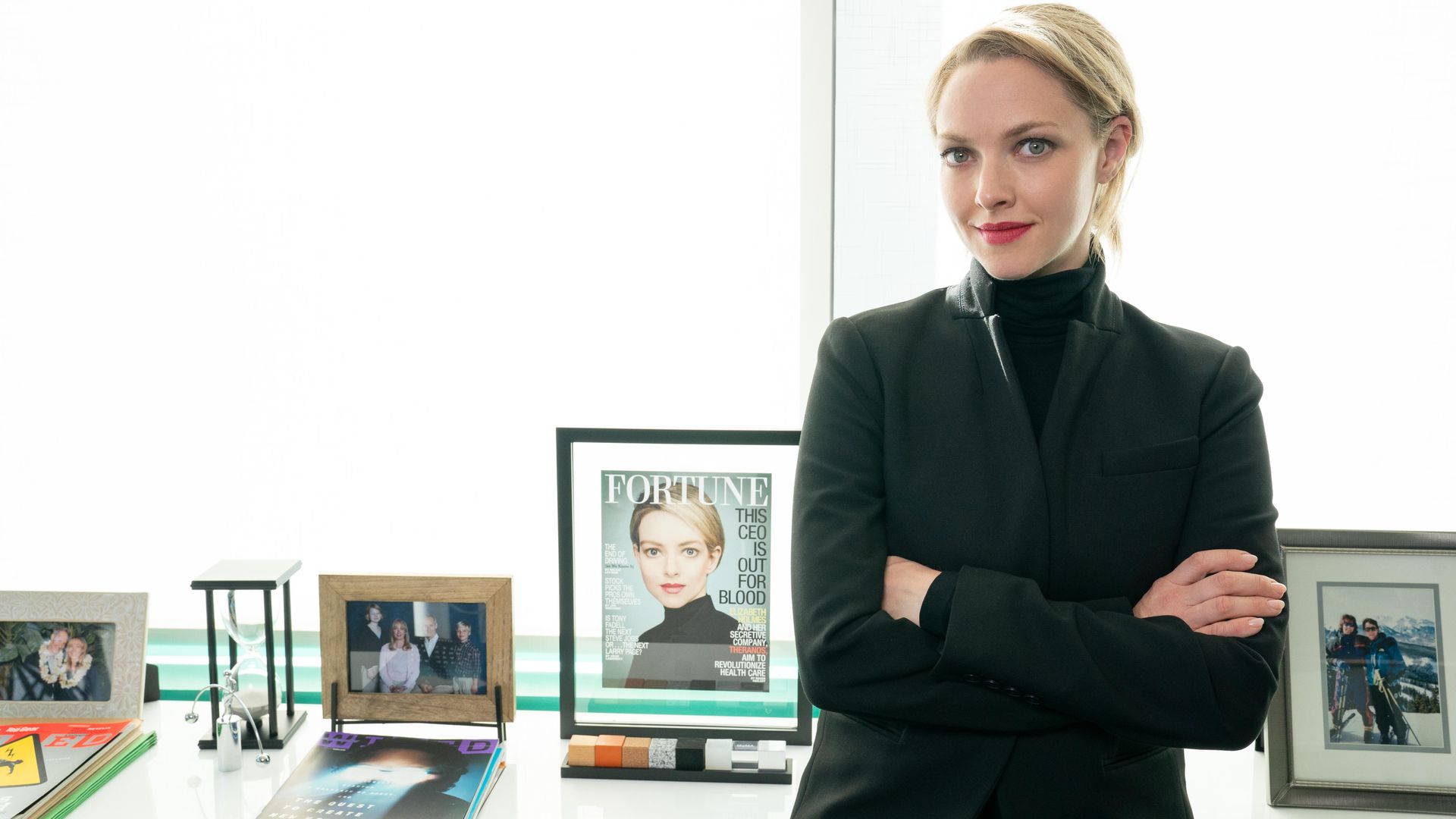 Hulu released its first trailer for "The Dropout," a miniseries about the rise and fall of Silicon Valley blood-testing company Theranos and its founder Elizabeth Holmes.
The limited series will debut March 3. It features Amanda Seyfried as Holmes, who was found guilty last month of conspiracy and fraud against certain investors.
6. Catch up quick