Axios Vitals
September 28, 2023
Happy Thursday, Vitals crew. Today's newsletter is 921 words or a 3½-minute read.
1 big thing: Candidates vs. industry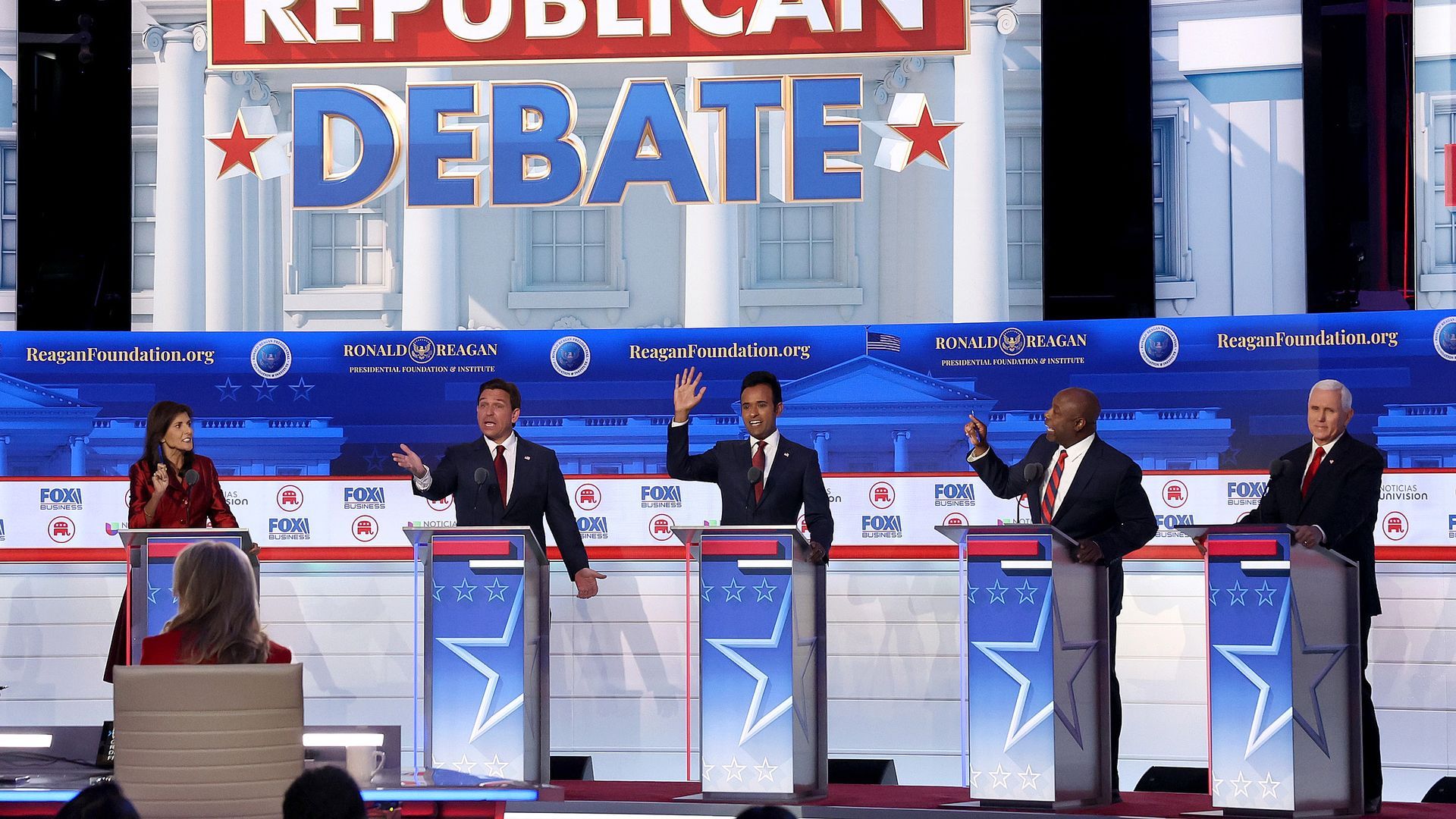 Republican candidates during the second GOP presidential debate Wednesday night offered some unconventionally tough talk about the health care industry, even if they failed to offer substantive policy answers, Axios' Caitlin Owens writes.
Between the lines: No one on the debate stage offered major new ideas about how they would tackle health care costs, lower the uninsured rate or address Obamacare.
But in a shift, some embraced more populist rhetoric, blaming an industry that Republicans have typically been more friendly with.
Why it matters: Health care has largely faded into the background for Republicans in recent years. But the cost of care continues to rise, ensuring it remains near the top of voters' minds.
Driving the news: When asked about Florida's high uninsured rate, Gov. Ron DeSantis blamed "economic decline," but also railed against the health sector, saying that "our health care is putting patients at the back of the bus."
"We have Big Pharma, Big Insurance and Big Government, and we need to tackle that."
Former South Carolina Gov. Nikki Haley questioned how the U.S. has the world's most expensive health care system and vowed that "we will break all of it."
Haley also called for more transparency in the system — from drugmakers to insurers to pharmacy benefit managers and more.
The big picture: Former President Trump is certainly no friend of the pharmaceutical industry, and other Republicans — including DeSantis — have soured on pharma over COVID-19 vaccines.
The party's alliance with business groups has also fractured, and its populist surge has led to major shifts in other policy areas, like trade.
The bottom line: If tough campaign talk translates into big plans to go after the health industry, that will be a major shift — and a major liability for whichever groups become the target.
2. CVS Caremark sued over Medicare pharmacy fees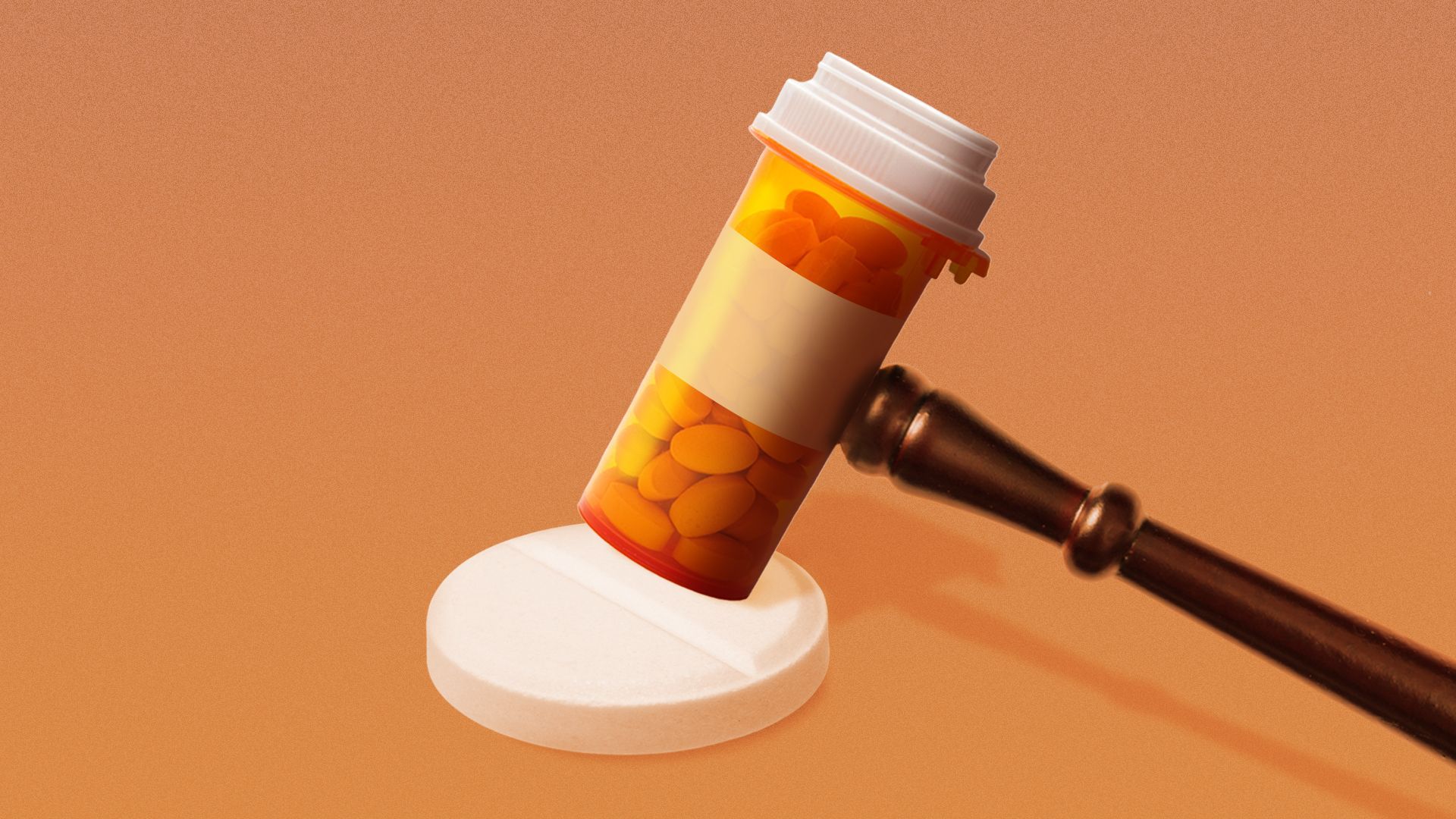 Community pharmacies in a new lawsuit claim CVS Health and its Caremark pharmacy benefit manager violated antitrust laws and illegally collected fees from pharmacies that fill Medicare prescriptions.
Why it matters: If the Iowa pharmacy leading the lawsuit prevails, CVS will have to return hundreds of millions — if not billions — of dollars its PBM recouped from independent pharmacies over the past four years, according to the National Community Pharmacists Association.
The lawsuit comes as CVS Caremark and other PBMs face heat from Congress for their business practices. Bipartisan legislation addressing PBM transparency could be brought to a vote later this year.
Driving the news: Osterhaus Pharmacy in Maquoketa, Iowa, claims the fees CVS Caremark has been charging independent pharmacies under a Medicare program violate federal antitrust laws and state contract statutes.
Caremark believes the allegations are meritless and will defend itself vigorously, a spokesperson told Axios.
Catch up quick: Medicare prescription drug plans and their PBMs can adjust how much they reimburse pharmacies for dispensing Part D drugs based on the pharmacies' quality performance.
The lawsuit claims Caremark exploits the system by delaying its adjustments "without a legitimate basis."
3. Charted: Medical claims linked to opioid use
Private insurers saw the percentage of medical claims stemming from opioid dependence fall slightly from 2018 to 2022 across the U.S., according to data released by FAIR Health.
The big picture: Opioid use and dependence accounted for about two-tenths of 1% of total claims in 2022, compared to one-quarter of 1% in 2018.
Reality check: Opioid use disorder affects 3 million Americans, and in several states, the percentage of claims related to opioid dependence increased over the years studied.
Details: Rhode Island sat at No. 1 with 0.67% of medical claim lines connected with procedures related to opioid use and dependence in 2022, according to FAIR Health.
Washington, D.C., Hawai'i, Nebraska and South Dakota each had just 0.04% of claims relating to opioid dependence.
By the numbers: Nationally, more than 21% of claim lines for procedures related to opioid use and dependence came from methadone claims.
4. Lenient drug laws didn't change overdose deaths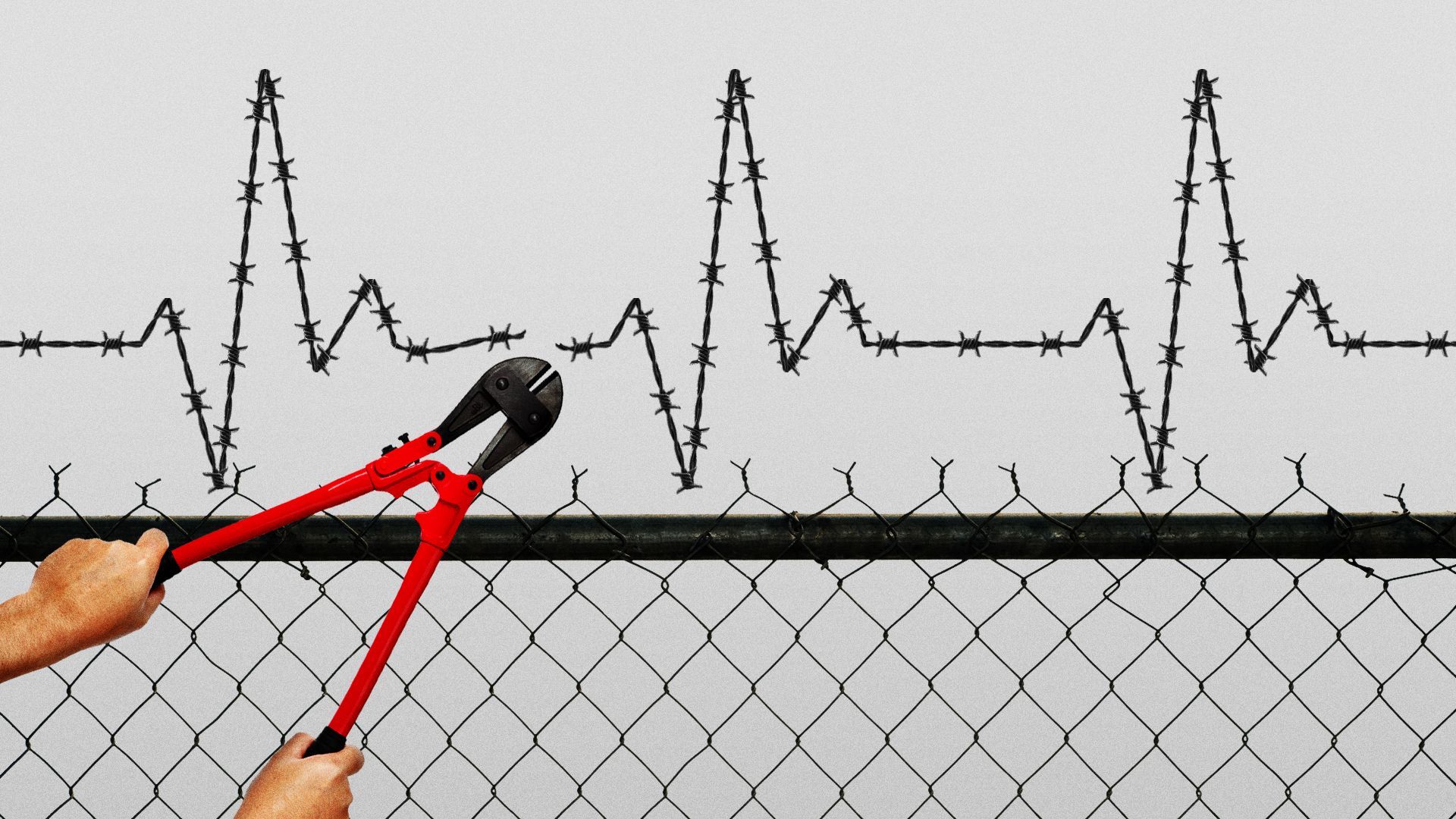 Lowering criminal penalties for drug crimes in Washington and Oregon didn't lead to a sudden rise in overdose deaths in either state, Axios' Melissa Santos writes from a new study.
Why it matters: Critics have tied more lenient approaches to drug crimes to recent rises in overdose deaths. But the researchers found no apparent connection.
Driving the news: The study, published Wednesday in JAMA Psychiatry, looked at overdose rates after Oregon decriminalized drug possession in February 2021 and after Washington stopped treating low-level drug crimes as felonies that same year.
What they found: Researchers with New York University's medical school and the CDC found no association between the new policies and a rise in fatalities.
Nor were they associated with a decline in fatal overdoses, despite an increased focus on treatment and recovery.
"Basically what we found is overdoses are going up everywhere, and it's mostly due to this infiltration of fentanyl into the West Coast," Corey Davis, the study's principal investigator, told Axios.
Yes, but: Research published earlier this month in the Journal of Health Economics came to a different conclusion, finding that in the months after Oregon decriminalized possession, unintentional drug overdoses were 23% higher than they would have been without the legislation.
5. Catch up quick
🧪 Children of color and children from low-income backgrounds are disproportionately affected by toxic chemical exposures, a new study found. (STAT)
🚫 Philips withheld complaints about the safety of its breathing machines from federal officials for more than a decade before recalling the products in 2021. (ProPublica)
💊 AstraZeneca, Bristol Myers Squibb and Boehringer Ingelheim will participate in the first round of Medicare drug price negotiations, despite their ongoing lawsuits against the process. (CNBC)
Thanks for reading Axios Vitals, and to health care editors Adriel Bettelheim and Jason Millman and copy editors Matt Piper and Bryan McBournie. Please ask your friends and colleagues to sign up.