Axios Vitals
January 22, 2021
Good morning.
Today's word count is a very brief 688, or a 3-minute read.
1 big thing: People of color disadvantaged in virus vaccine effort
Communities of color tend to have fewer pharmacies per capita, putting them at a disadvantage in the coronavirus vaccination effort, Axios' Michelle McGhee and I report.
Why it matters: If racial disparities aren't addressed in the vaccination effort, including by setting up alternative vaccine sites, communities of color will fall even further behind in a pandemic that has already highlighted deep structural racism within the health care system.
The big picture: Black Americans are already trailing white Americans in the states that track the race of vaccinated residents, KHN recently reported.
As vaccines become increasingly available to the general public, physical access to vaccination sites will likely become more of an imperative.
Between the lines: Millions of Americans — in both rural and urban areas — live in places without nearby pharmacies, or with a large population-to-pharmacy ratio, according to a recent analysis by GoodRx.
What's happening: President Biden has repeatedly stressed his commitment to an equitable coronavirus response, and part of his immediate vaccination plan includes setting up more inoculation sites.
Some states are already converting stadiums, convention centers and other large venues into mass vaccination sites.
But reaching vulnerable populations will require thorough strategic planning.
For example, if someone lives in a neighborhood without a pharmacy, and the convention center being used for vaccination is across town, transportation could be a huge barrier.
Go deeper: Poor vaccine planning could increase the pandemic's racial divide
2. Vaccine information disparities
Hispanic, Black and lower-income Americans are more likely than white and higher-income Americans to say they don't have enough information about when or where they'll be able to get a coronavirus vaccine, according to new KFF polling.
Why it matters: This further suggests that vaccinating the most vulnerable Americans will be an uphill battle.
Details: Two-thirds of respondents said the federal government is doing a "fair" or "poor" job of distributing vaccines, and six in 10 said the same of their state government.
About half said they think vaccine distribution efforts will get better under the Biden administration, and two-thirds said they're confident vaccines are being distributed fairly.
3. The latest in the U.S.
President Biden said yesterday he expects 100,000 Americans to die from COVID-19 during his first six weeks in office, and that he's putting America on a wartime footing.
Johnson & Johnson has enough data from the late-stage trial of its one-shot coronavirus vaccine to begin analysis soon, infectious disease expert Anthony Fauci said yesterday, Bloomberg writes.
Eli Lilly said yesterday that its antibody therapy helped prevent COVID-19 among many residents and staff of nursing homes and assisted-living facilities, WSJ writes.
The toll of the pandemic on children's mental health is worsening, but it's often hidden by isolation, the Washington Post reports.
Business leaders are offering to help speed up the coronavirus vaccine effort, WSJ reports.
4. The latest worldwide
U.K. hospitals are struggling to handle the influx of patients brought in by the new, more contagious coronavirus strain, despite all of last year's warning signals — a sign of what may be in store for the U.S., NYT reports.
The European Commission proposed discouraging all but essential travel from coronavirus hot spots in response to more contagious variants, per Reuters.
South Africa will pay 2.5 times more than most European countries for doses of the Oxford-AstraZeneca coronavirus vaccine, per the Guardian.
5. Dog of the week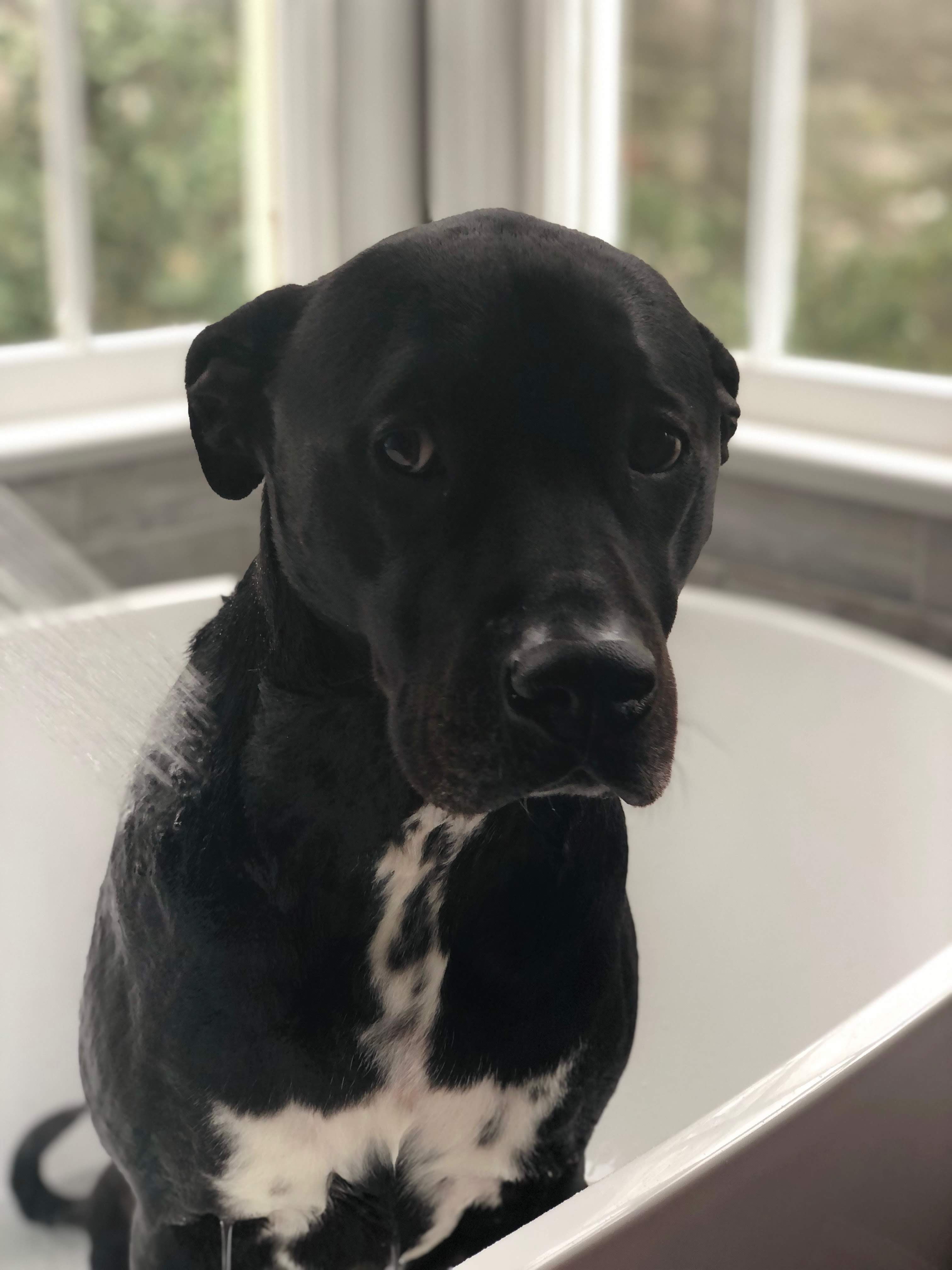 Meet Gus, who I admit that I selected partially because he looks so much like my dog.
Like Piper, Gus is a Lab-Boxer-Pit mix. He's seven years old and a rescue.
"Gus is a lovable and very goofy boy that has provided smiles and laughter throughout the pandemic. He loves to eat, cuddle, go on walks, and slap his sister/liter mate Whoopi while playing," writes his dad, Chad.
"As you can see from the picture [above], he does not like getting a bath, but never complains! Although he is 75 pounds, he doesn't know it and will gladly sit on your lap with or without an invitation."
"Gus is very sweet with children and we plan to put him through training to be a therapy dog at Children's Hospital of Atlanta."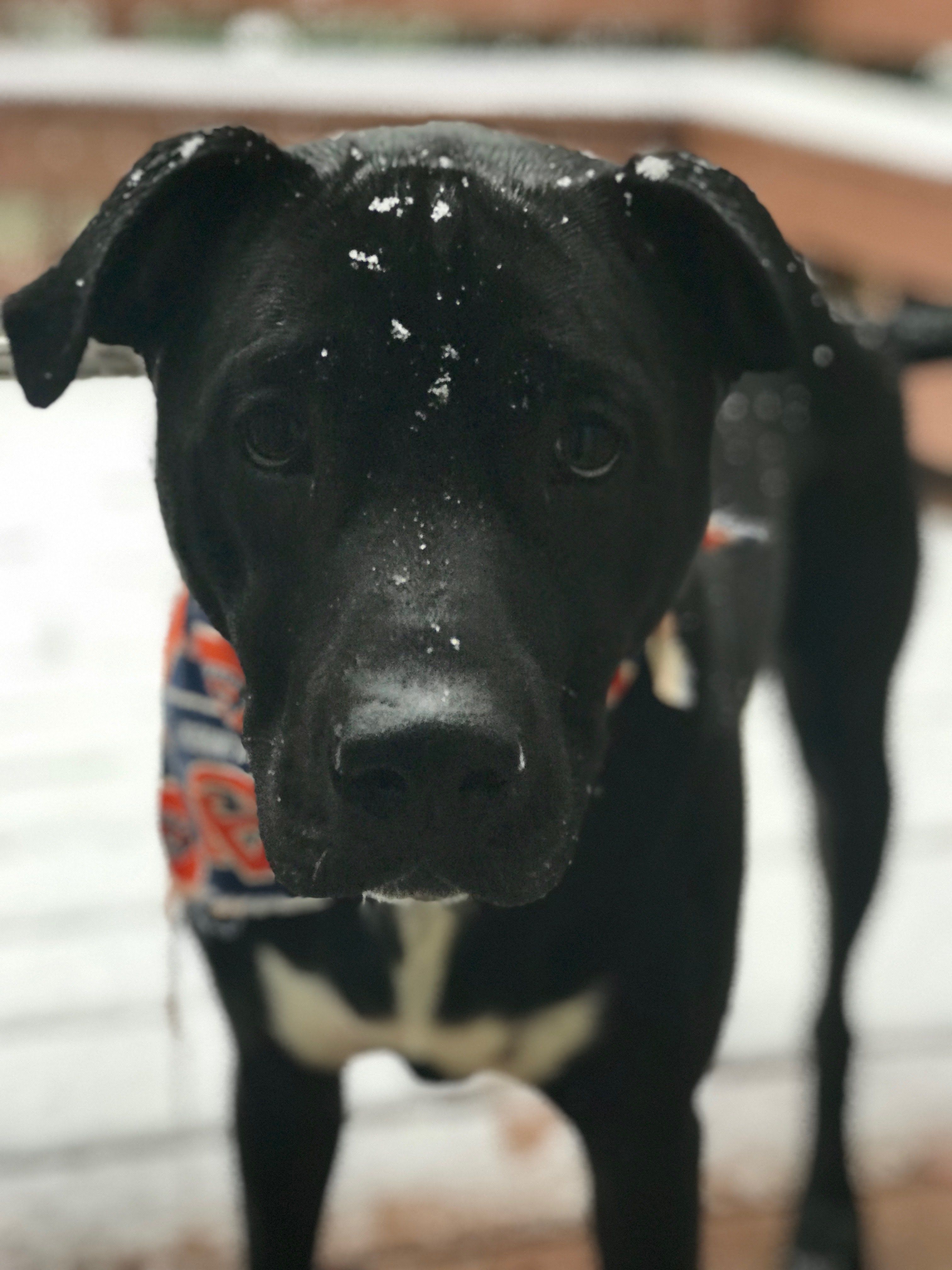 What's next: Keep submitting your dogs!