Axios Vitals
December 13, 2019
Good morning. Another week down, an infinite number to go.
Today's word count is 656, or a 3-minute read.
1 big thing: South Carolina's work requirements get OK'd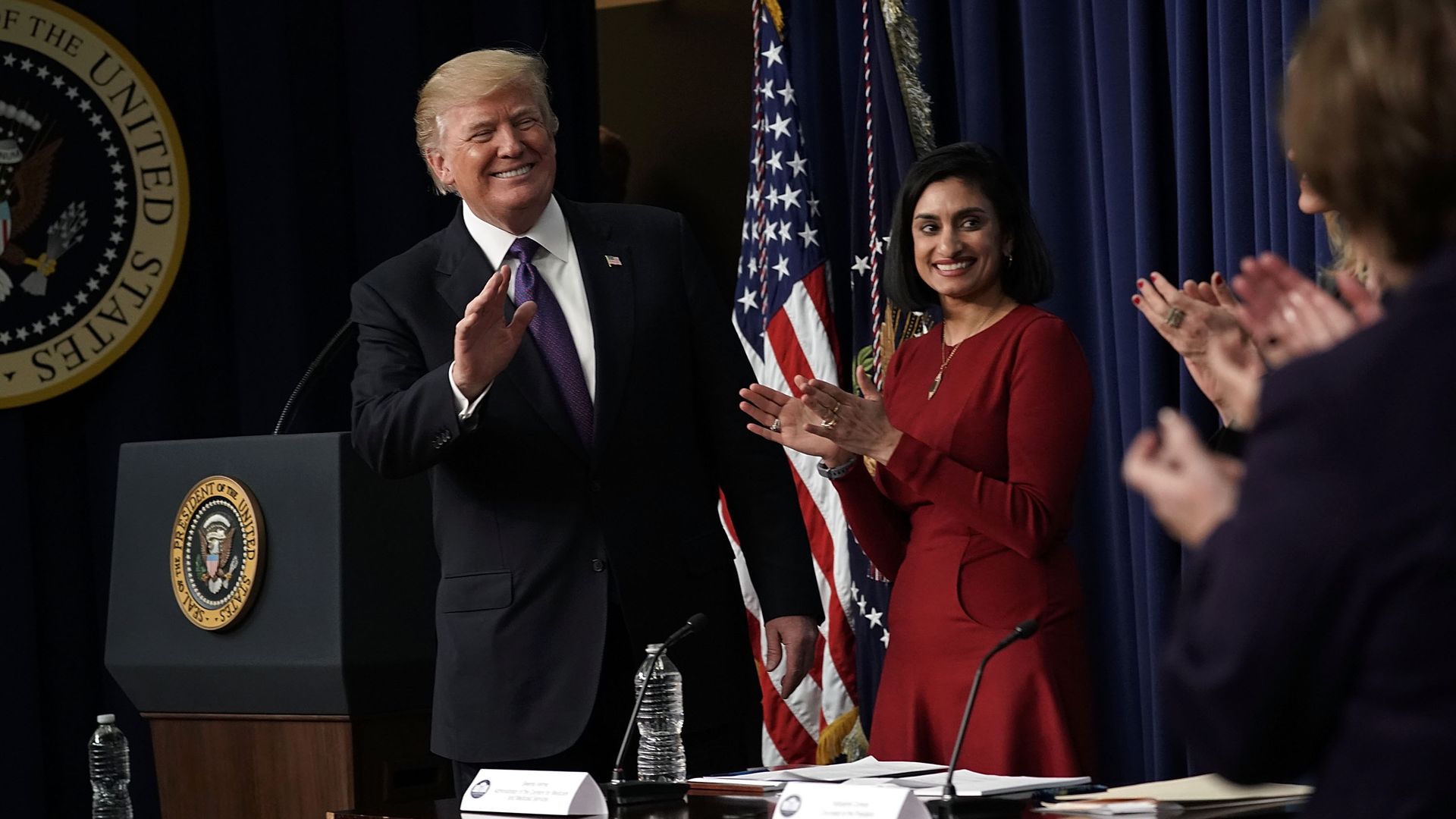 The Trump administration is losing the legal battle over Medicaid work requirements — one of its most impactful and controversial health care policies. But it is leaning into that fight even more aggressively, Axios' Sam Baker reports.
Driving the news: The Centers for Medicare & Medicaid Services formally signed off yesterday on South Carolina's work requirements. Medicaid recipients in the state will have to perform 80 hours per month of work or community service, unless they receive an exemption.
Why it matters: Other states have primarily sought work requirements as a condition of their Medicaid expansions, but South Carolina will impose its new rules without expanding.
Where it stands: A federal judge has already ruled against work requirements in Arkansas, Kentucky and New Hampshire, arguing that they're inconsistent with Medicaid's statutory goals.
Judge James Boasberg has leaned heavily on the fact that work requirements would cause thousands of people to lose their Medicaid coverage. 
That will also happen in South Carolina, and those coverage losses will be a factor in the inevitable lawsuits over these rules.
Yes, but: Those rulings are working their way through the appeals process, and rather than change course or slow down in the face of legal setbacks, the administration is getting work requirements on the books wherever it can and hoping for an eventual win in the courts.
Flashback: Why Trump's Medicaid work requirements lost
2. Hospitals win back $800 million from Medicare
The Trump administration is backtracking on a major policy that cut payments to hospitals while the policy is stuck in the courts, Axios' Bob Herman reports.
The big picture: The hospital industry is getting back almost $800 million, and the Trump administration has failed to implement another regulation — one that most experts support, too.
Details: Any hospital that was paid a lower amount for a routine clinic visit in 2019 will automatically be paid the difference from the older, higher amount, the Centers for Medicare & Medicaid Services said in a bulletin on Thursday.
CMS wanted to create a level playing field, arguing that hospitals should not be paid more for these standard checkups when they could be done for far less in an independent doctor's office.
Hospitals naturally hated the idea, took the government to court, won, and are now fighting to eliminate the policy from future years.
3. Congress' busy day
House Democrats notched a major win yesterday with the passage of their ambitious prescription drug bill, which was helped along by a last-minute deal between Speaker Nancy Pelosi and progressives.
Why it matters: Pelosi was able to thread the needle between the demands of her progressive and moderate flanks, giving both something to run on headed into 2020 — even though the bill is dead on arrival in the Senate.
Around the same time, the Senate confirmed Stephen Hahn in a 72-18 vote as the next head of the Food and Drug Administration, STAT reports.
Hahn has no previous Washington political experience, and was most recently chief medical executive at MD Anderson Cancer Center.
What we're watching: Most immediately, how Hahn handles the youth vaping epidemic.
4. Construction industry grapples with suicides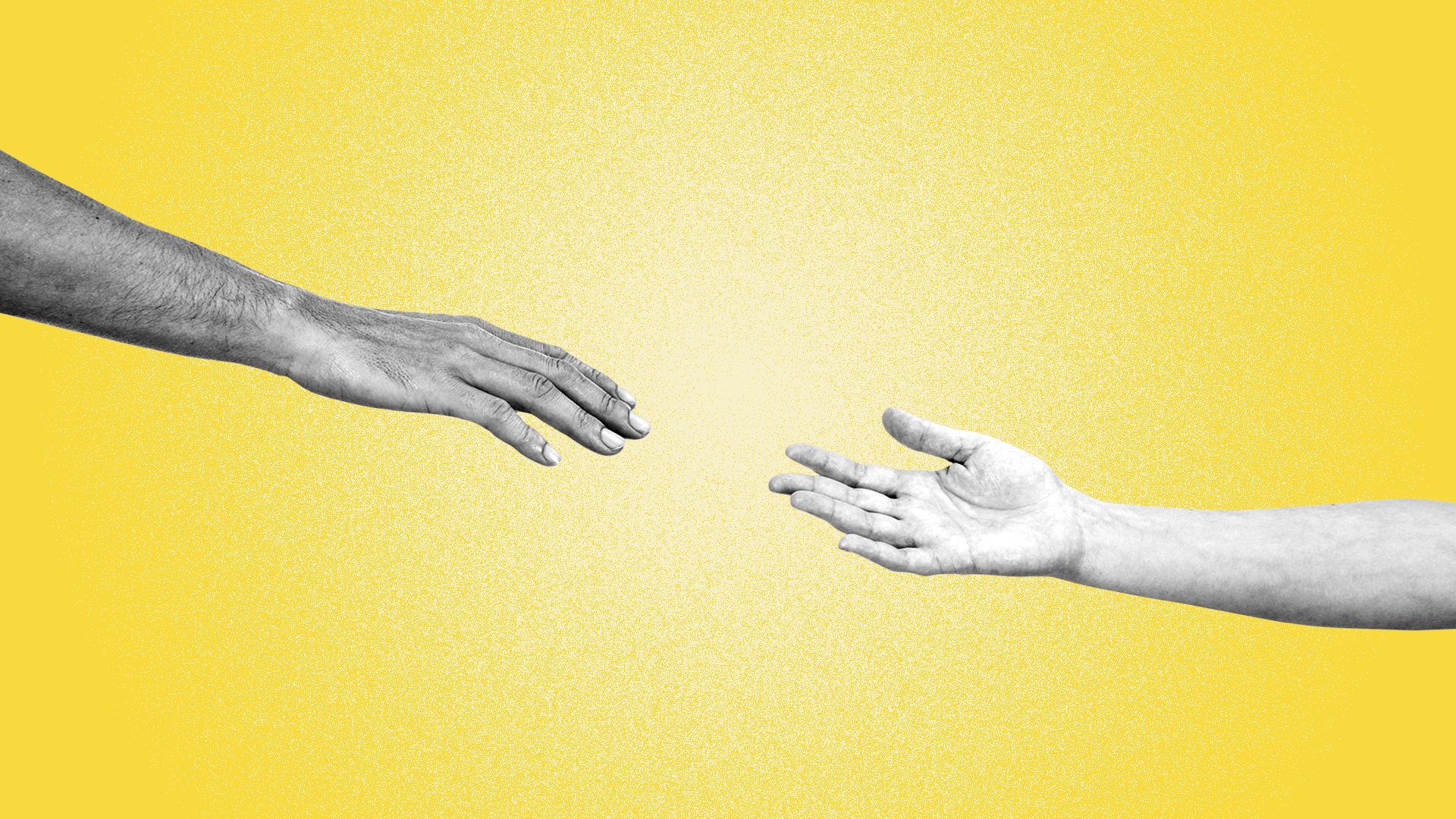 A construction company in Salt Lake City has become a model for helping workers who are struggling with suicidal ideation or self-harm, NPR reports.
Why it matters: The construction industry has the highest suicide rates of any occupation, and its demographics mirror those who are the most susceptible to die by suicide — young and middle-aged men, and also veterans, Axios' Marisa Fernandez writes.
The company, RK, "highlights mental health two to three times a week during what it calls toolbox talks, when workers gather for staff announcements and to stretch," NPR writes.
The national suicide rate has been increasing, the Centers for Disease Control and Prevention shows.
Go deeper: Providers, employers link up on suicide prevention
The National Suicide Prevention Lifeline is available 24/7 at 1-800-273-8255.
5. 1 fraud thing
10 former NFL players, including the Redskins' Clinton Portis, face felony charges for allegedly defrauding one of the league's retiree health care benefit programs out of $3.4 million by seeking reimbursements for medical equipment that was never purchased, Axios' Kendall Baker writes.
How it worked: The players targeted the Gene Upshaw NFL Player Health Reimbursement Account Plan, which provides tax-free reimbursement of out-of-pocket medical care expenses not covered by insurance.
The group's alleged ringleaders would recruit players to submit fake claims, often on expensive equipment like cryotherapy machines, then demand thousands of dollars in kickbacks for each reimbursement.
The big picture: There are more than 20,000 retired NFL players, many of whom lawfully rely on — and desperately need — these reimbursements. They're the real victims here, especially if the plan loses its tax-exempt status, as prosecutors suggest it could.