Axios Vitals
March 10, 2023
😎 Happy Friday, Vitals readers. Today's newsletter is 946 words or a 3½-minute read.
Situational awareness: In a bit of post-budget bipartisanship, First Lady Jill Biden, Sen. Bill Cassidy (R-La.) and his wife, retired breast cancer surgeon Laura Cassidy, will visit the Louisiana Cancer Research Center in New Orleans today and discuss Cancer Moonshot line items in the president's FY 2024 spending blueprint.
1 big thing: Biden budget may be a preview of campaign's health platform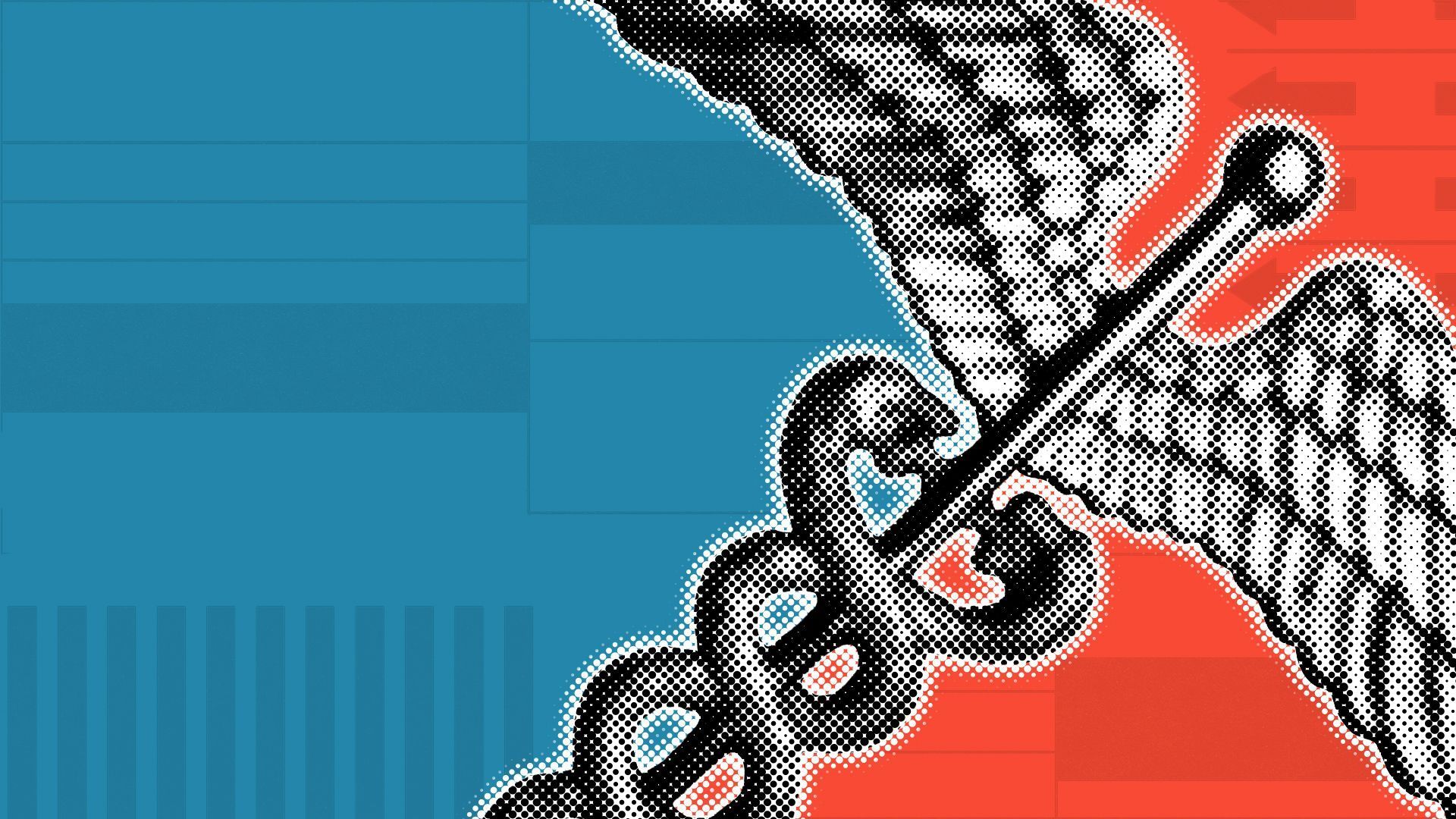 President Biden's fiscal 2024 health budget contains few bombshells. But it's a useful guide to what he sees as accomplishments to build on — and likely previews key parts of a prospective 2024 campaign platform, Axios' Adriel Bettelheim writes.
The big picture: With a divided Congress and little chance of major legislation, Biden's best bet may be drawing contrasts with Republicans on pocketbook issues like drug costs and to portray the GOP as intent on cutting voters' health care and retirement benefits.
And with the nation gripped by high inflation and public debt, Biden's pitching big parts of his agenda as an exercise in deficit reduction.
"With the ACA as the status quo, President Biden's budget does not call for transformational health reform. Rather, he is focused on sustaining Medicare, filling in gaps and addressing affordability, especially with respect to prescription drug costs," Larry Levitt, KFF executive vice president for health policy, wrote on Twitter.
The details: Some of the most prominent health proposals are add-ons to Democratic policy wins from the last Congress.
Biden would expand Medicare drug negotiations in the Inflation Reduction Act to more medicines on a faster timeline.
He'd make Affordable Care Act enhanced subsidies that are set to expire at the end of 2025 permanent and extend "Medicaid-like coverage" for eligible people in states that have yet to expand their Medicaid programs.
The blueprint also calls for lower insulin costs for commercially-insured people and making drugmakers pay rebates in the commercial market if they enact price increases greater than inflation — a major step in extending the IRA's reach beyond Medicare to private plans that was rejected by the Senate parliamentarian during the IRA debate.
Yes, but: Most of the changes would require legislation, which isn't likely to happen in a divided Congress.
Some of the reporting for this story appeared first on Axios Pro. Get news like this by subscribing. Use code POLICY100 which gives you $100 off.
2. FDA updates mammogram guidelines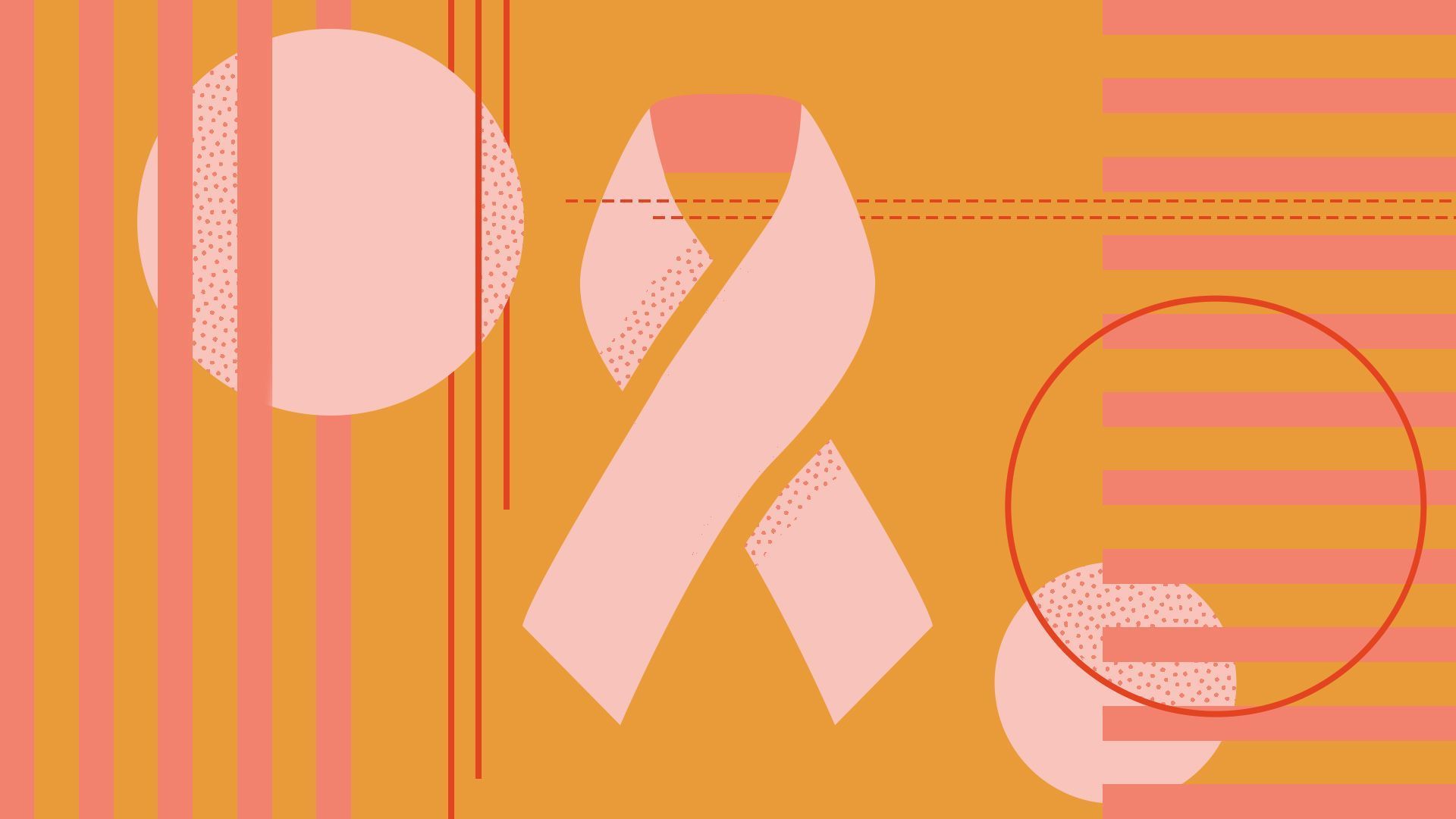 The FDA is updating mammography guidelines in a move that could protect people at higher risk of developing breast cancer but also drive up demand for more tests and screenings, Axios' Oriana Gonzalez writes.
Why it matters: The agency's new rule requires mammogram providers to notify patients about breast density, which can make it harder to detect cancer and as a result, puts some at increased risk of the disease.
38 states already have such reporting requirements.
Under the Affordable Care Act, health plans are required to pay for an annual mammogram at no cost for women 40 and older.
State of play: The FDA's update takes effect in September 2024 and differs from guidance from the U.S. Preventive Services Task Force, which says that there's "insufficient" evidence to suggest that there are benefits in additional screenings for women with dense breasts.
The FDA will begin evaluating facilities to ensure that they comply with its new regulations, per the New York Times.
Between the lines: The CDC says that while some follow-up tests may be able to find cancers that are missed on a mammogram, they are also more likely to show a "false positive result."
These false positives could lead to "unnecessary tests, like a biopsy," whose costs may fall on the patient, per the CDC.
3. The big business of Medicare and Medicaid fraud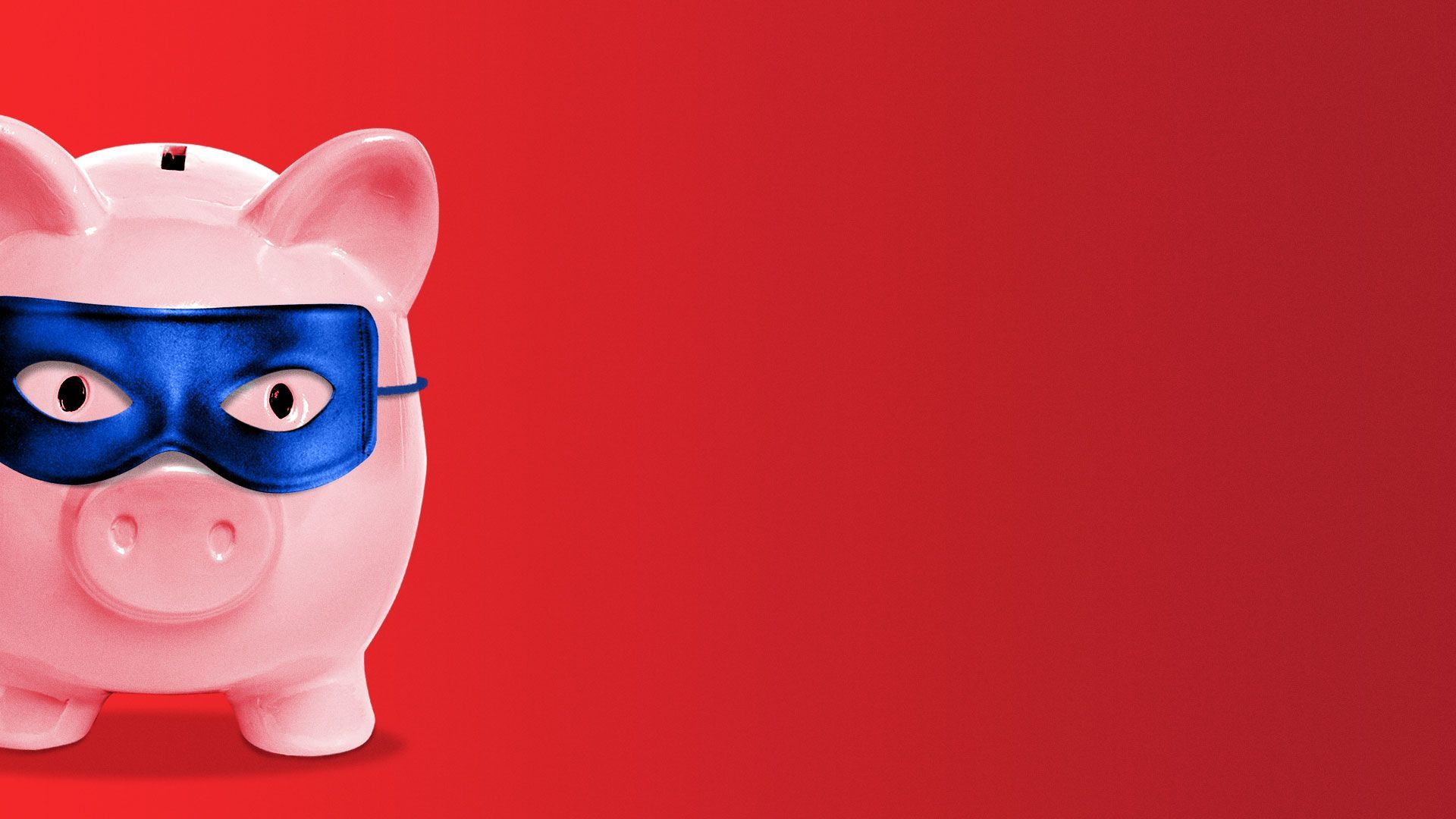 Theft from Medicare and Medicaid programs tops about $100 billion a year and — with relatively little spending on enforcement — the schemes have become particularly "brazen," CNBC reports.
Zoom in: In one Florida county, an HHS criminal investigative unit found multiple sham storefronts and empty offices falsely billing the government insurance programs as "durable medical equipment" companies.
It's so common, one such operation set up shop in the same building as the investigative unit before it was later shut down, they report.
Only two cents on every dollar HHS spent in fiscal 2021 went to oversight and enforcement, leaving investigators overwhelmed, Omar Pérez Aybar, special agent in charge for Florida, told CNBC.
"South Florida, without question, is the ground zero for health care fraud, but it's only one state," Pérez Aybar said. "There are 49 others and territories where these types of schemes are occurring," he said.
4. States turn up heat up on Walgreens, CVS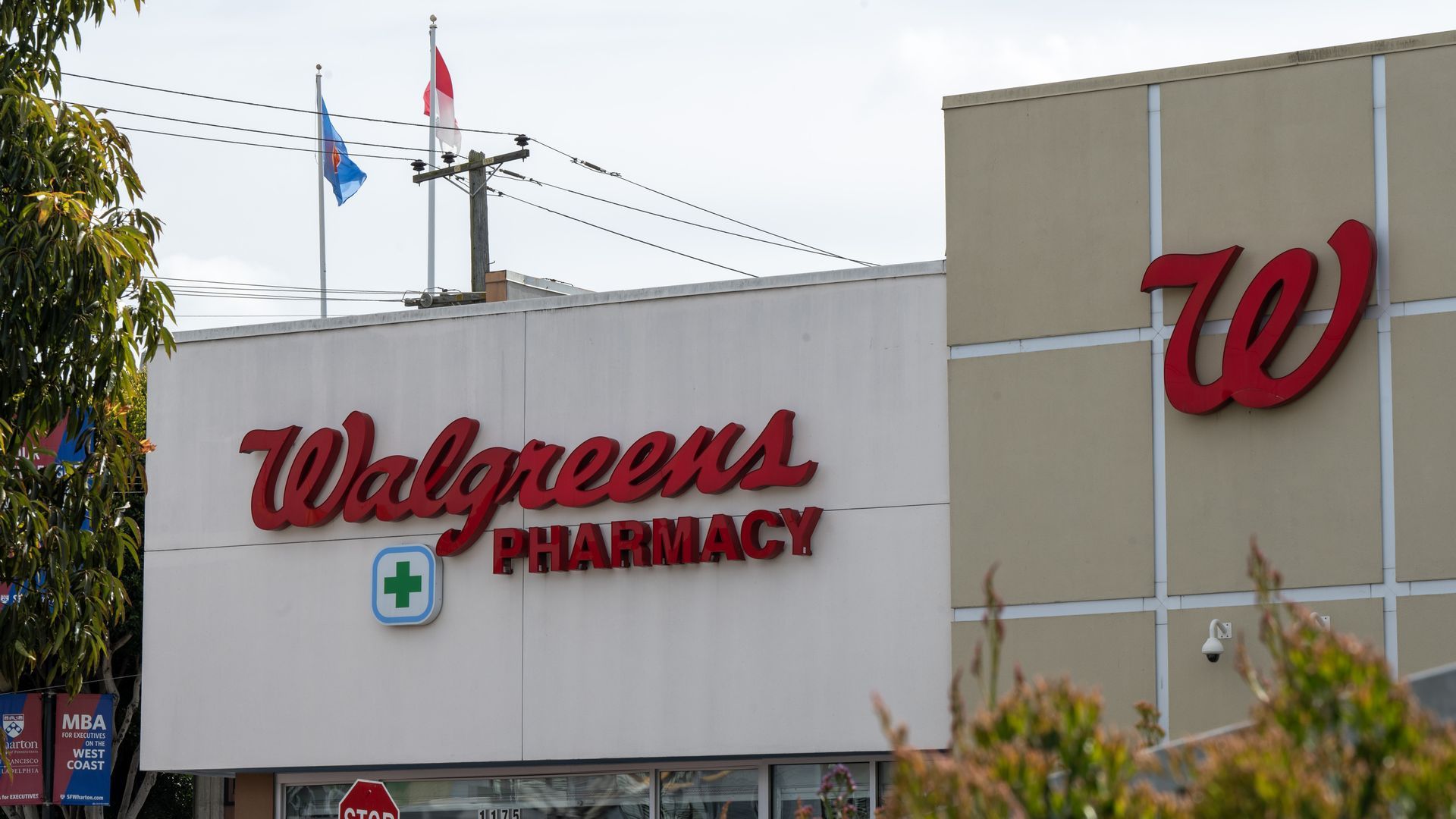 New York Gov. Kathy Hochul (D) and state Attorney General Letitia James are pressuring the nation's largest pharmacy chains to commit to making abortion pills available in the state, Axios' Sareen Habeshian writes.
Driving the news: In a letter sent Thursday to the CEOs of Walgreens, Rite Aid and CVS Health, the state's top officials asked for a commitment to dispense mifepristone to patients with a doctor's prescription, calling it an "essential medication."
It comes just a day after California Gov. Gavin Newsom's office announced the state will not renew a $54 million contract with Walgreens over the chain's decision to not dispense abortion pills in some states, Axios' Oriana Gonzalez reports.
Catch up quick: Walgreens said that it would not be dispensing mifepristone — used in medication abortions — in some states in response to a letter from Republican attorneys general saying the pharmacy chain could face legal consequences for distributing the drug.
Don't forget: A judge in Texas could rule at any point to dismiss the Food and Drug Administration's approval of mifepristone, which would effectively end access to the drug nationwide.
5. Catch up quick
💰 How Obamacare enabled a multibillion-dollar Christian health care cash grab. (ProPublica)
👉 U.S. deploys powerful scanners at border to fight fentanyl smuggling. (Washington Post)
👀 Philly's medical malpractice cases are surging since a new state rule went into effect. (Philadelphia Inquirer)
6. Dog of the week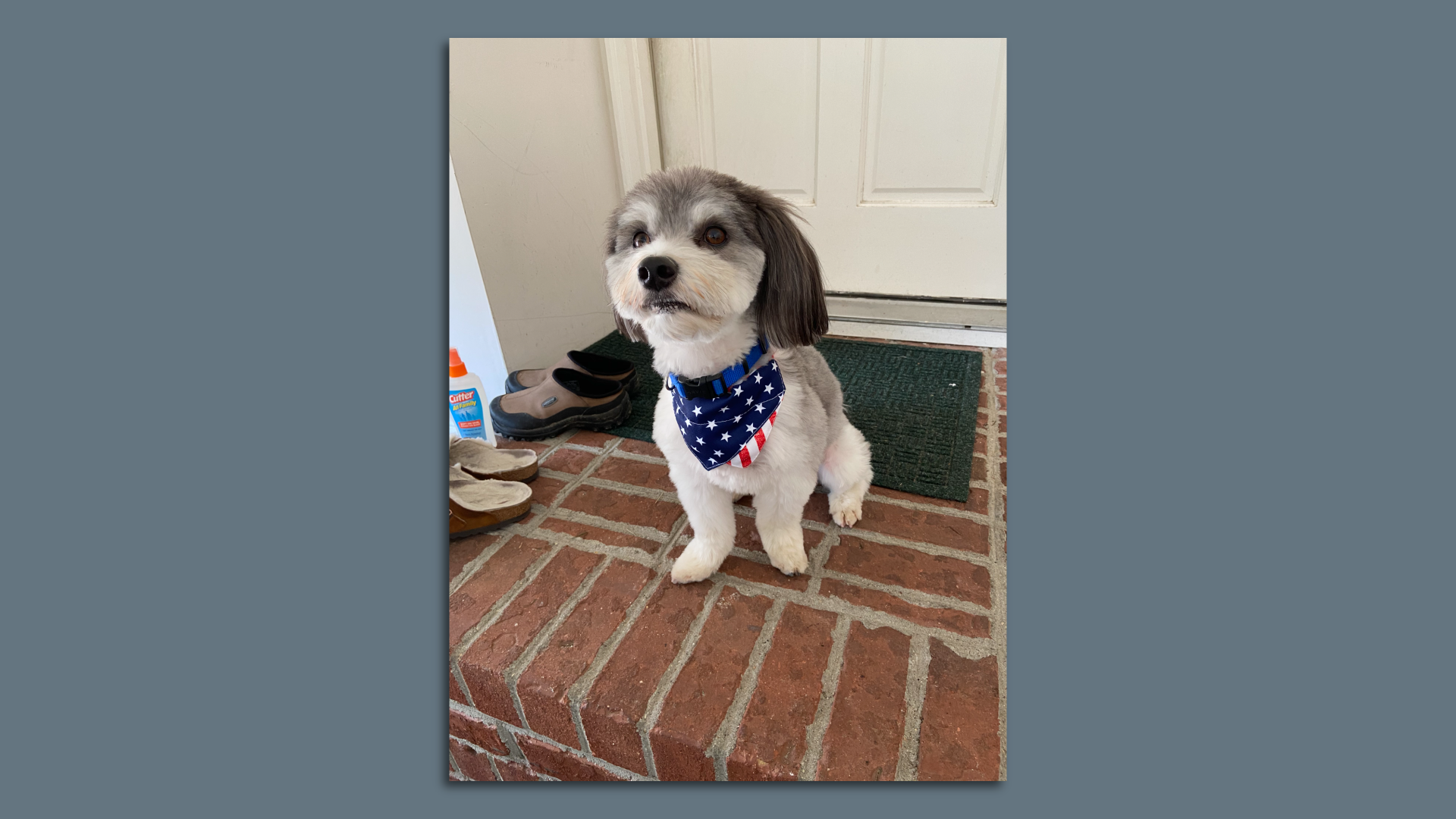 Meet Cutter, a six-year Havanese who lives in Wilson, North Carolina, with his human, Clark Moore.
"He loves all dogs but cats and squirrels drive him nuts!" Moore writes.
😎 Cue the biannual daylight saving time health stories: Yep, we all spring forward an hour on Sunday and Congress is considering making the change permanent, Axios' Kelly Tyko writes.
Thanks for reading, and thanks to senior editor Adriel Bettelheim and senior copy editor Bryan McBournie for the edits.