January 16, 2018
Good morning ... Situational awareness: The Senate Finance Committee will vote Wednesday on Alex Azar's nomination for HHS secretary.
Number of uninsured Americans rose in 2017
The percentage of Americans without health insurance ticked up 1.3 percentage points in 2017, ending the year at 12.2%, according to the latest data from Gallup. That's still a lot lower than it was before the Affordable Care Act's coverage expansion took effect, but this is the biggest single-year increase since 2008, well before the ACA.
Between the lines: The declines in coverage were biggest among people between 18 and 25, black and Hispanic people, and people with a household income of less than $36,000 per year.
The number of people buying coverage on the individual market was down 1 percentage point — the biggest drop of any source of coverage, and a reversal from steady growth in that market since the ACA's exchanges opened for business.
Why it matters: That 1.3 point increase translates to about 3.2 million more uninsured people, per Gallup.
Kentucky's health care microcosm
Kentucky — the land of bluegrass, bourbon, thoroughbreds and the winningest team in college basketball history (and also my home state, if you couldn't tell) — remains a microcosm of all the biggest health care debates of the past decade.
Supporters of the ACA were especially proud of the law's results in Kentucky, where the uninsured rate plummeted, thanks in large part to former Democratic Gov. Steve Beshear accepting the law's Medicaid expansion.
Medicaid enrollment in the state increased by more than 100% since the expansion took effect.
Kentucky also decided, initially, to build its own ACA exchange, which ended up being one of the only functional marketplaces amid the turmoil of the HealthCare.gov launch.
But times change. Democrats were so happy about Kentucky, in part, because it helped them make the case that even the deepest red states could benefit from the ACA, and from Medicaid expansion in particular, if they'd just lean into it.
On Friday, though, Kentucky became the first state to win federal approval to impose work requirements within its Medicaid program. The state will require most adults who are not disabled to perform 80 hours per month of "community engagement," which could include work or community service.
Republican Gov. Matt Bevin's administration has said the change could cause roughly 100,000 people to lose their Medicaid coverage.
Bevin previously turned the state's exchange over to the federal government.
The bottom line: There are states like California and Maryland that are always on the liberal leading edge, and states like Texas and Alabama that are consistently on the flip side of the coin, but only one state can claim to have been at the leading edge of both former President Obama's and President Trump's health care agendas. So if you want to compare the two, look no further than the Bluegrass State.
How pharma companies juice the bottom line
The largest U.S. pharmaceutical companies are among the most profitable entities in the world, but they also routinely report figures that paint a much rosier picture of their financials, according to a report from the bank Credit Suisse.
The details: As my colleague Bob Herman explains, Credit Suisse analyzed the financial filings of 8 major drug companies by comparing their profits based on generally accepted accounting principles (GAAP) against non-GAAP calculations — profits that exclude the effects of one-time items like layoffs or merger expenses.
Allergan had a net loss of $13.8 billion, but after taking out amortization and numerous other items, the company reported a non-GAAP profit of $17.3 billion.
Teva reported a $229 million net loss and a $17.5 billion non-GAAP profit.
Get smart: Always look at a company's net income and GAAP numbers first.
What we can expect to learn about Trump's health
The White House physician is scheduled to deliver a report today on Trump's health. So, how much will we learn? Potentially a lot, but this won't be the smoking gun Trump's fiercest critics might have been hoping for.
What to watch for: The official report from the White House usually gives the public more actual information than the vague assurances we've gotten so far that Trump is in "excellent health."
It usually includes the president's height, weight, blood pressure, resting heart rate, cholesterol levels, and a list of medications he's taking.
All of that would be new information about Trump, and will be especially interesting given the reports about his relatively poor diet and lack of physical activity.
The president's physician generally does not perform (or at least, does not release the results of) any cognitive tests.
Go deeper: Here's Obama's last official health report, as a guideline for making sense of today's.
While you were weekending …
1 lit jam
Whatever you're doing next after you finish this email, do it while listening to the Cranberries. And rest in peace, Dolores O'Riordan.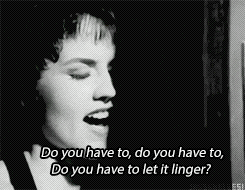 What we're watching today:
The results of Trump's physical. Kentucky men's basketball vs. South Carolina (9 pm ET, ESPN).
What we're watching this week:
Senate Homeland Security and Governmental Affairs Committee hearing Wednesday on Medicaid and the opioid crisis. House Ways and Means also holds an opioid hearing Wednesday, on Medicare and Medicaid's "actions to prevent misuse."
HELP Committee hearing Wednesday on "21st century public health threats."
House Energy and Commerce subcommittee hearing Friday on the FDA's process for implementing a recall of contaminated foods.
Got tips? I'd love to hear them: [email protected].