Axios Vitals
October 24, 2023
Good morning, Vitals crew. Today's newsletter is 1,048 words or a 4-minute read.
1 big thing: Lagging addiction treatment for kids
An alarming rise in overdose deaths among children and teenagers is colliding with an inadequate pediatric mental health system — including a lack of addiction treatment.
Why it matters: Limited treatment options and coverage gaps mean that many kids aren't getting needed care that could help prevent them from developing a deeper and potentially deadly addiction, Axios' Caitlin Owens writes.
The big picture: Pediatric opioid deaths began to spike with the rise in fentanyl availability in the mid-2010s.
When it comes to substance addiction, "most of the resources in this country have been geared towards adults," said Matthew Cook, CEO of the Children's Hospital Association.
Kids who need substance use care usually go to the ER — but instead of being moved to the appropriate setting or bed, they sometimes stay there, Cook said.
"What you see is a delay in care, and perhaps an [inability] to arrange that care."
Zoom in: Sivabalaji Kaliamurthy, director of the addiction clinic at Children's National, said he is one of the few pediatric addiction specialists in the greater Washington, D.C., area.
For kids who need more intensive treatment, he said there aren't any residential treatment programs in the area that accept Medicaid. Just a few accept private insurance.
"I have a lot of kids who are struggling, and it's hard because I don't have a lot of treatment options for them … it's hard for me to motivate them to go to rehab when that option doesn't exist," he told Axios.
Sharon Levy, chief of the division of addiction medicine at Boston Children's Hospital, said it's also hard for kids and families to accept residential treatment.
"I think the only way we'll really solve this problem is if addiction medicine specialists pair with physicians who care for young people," she said.
2. Clinical trial milestone for people of color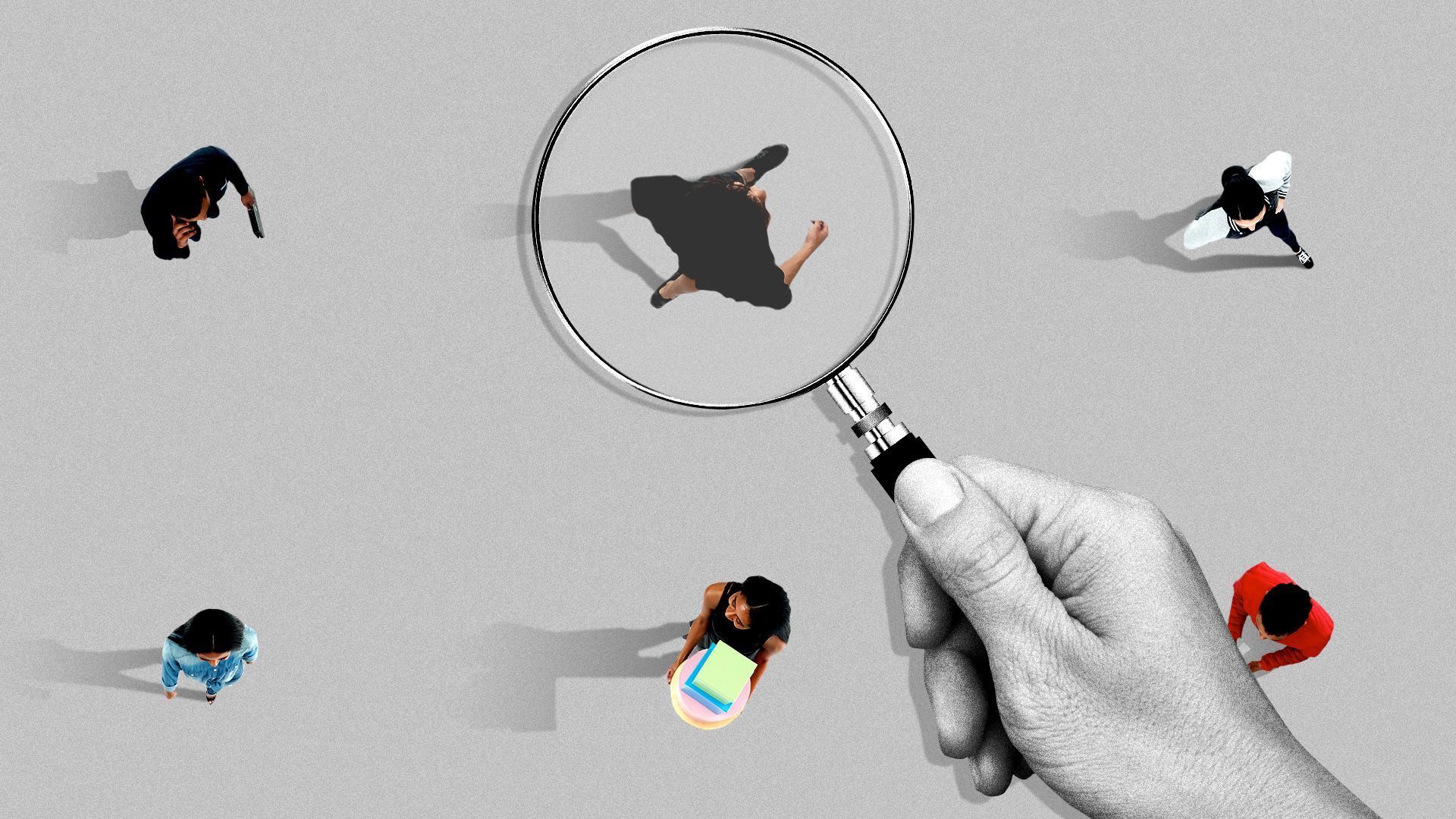 A recent clinical trial to study psoriasis solely in people of color can serve as a stepping stone to study how other conditions impact nonwhite people, researchers told Axios Latino's Marina Franco.
Why it matters: Psoriasis is one of the most common dermatological issues in the U.S., but research has mostly focused on how it impacts white people — a common criticism of medical trials in the U.S.
For the Phase 3B trial, Janssen researchers studied the differences in how plaque and scalp psoriasis can appear on various skin tones, and how people of color respond to the company's treatment Tremfya.
Latinos were the most represented ethnic group in the study, followed by Asian, Black, Middle Eastern and multiracial participants.
The trial is providing additional data showing the safety and effectiveness of the FDA-approved drug in a variety of people, so more patients can have "more awareness of the condition and the treatment options," says Adrian Rodriguez, a Nashville-based dermatologist who was in the trial's steering committee.
What they're saying: "We're helping open the door to meet this need, to gather even more information, to expand into other cultural communities," Rodriguez said.
A group of racially and ethnically diverse researchers designed the trial's protocol and conducted direct, bilingual community outreach to find participants.
Rodriguez says he hopes the experience can lead other organizations to use a similar approach "because unmet needs [are] not only in psoriasis … there are many diseases where we need more data on course, states or severity."
3. A tiny home hospital rolls into D.C.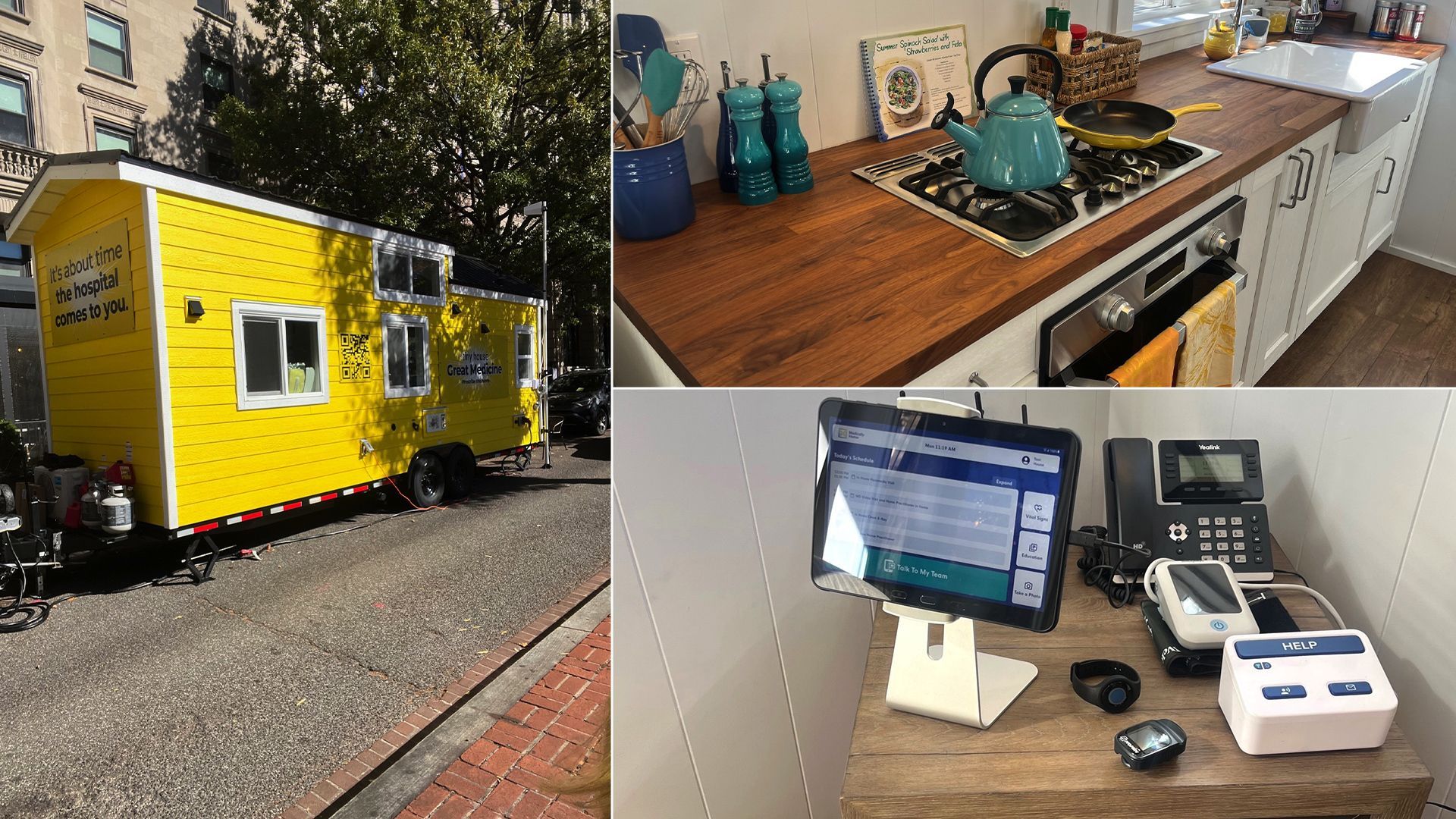 With HGTV-style finishes like butcher block counters and hardwood floors, a tiny house on wheels rolled into Washington this week demonstrating what it looks like to hospitalize patients at home.
Why it matters: Medically Home — one of the companies helping health systems like Mayo Clinic and Kaiser Permanente launch their own hospital-at-home programs — is making the case for Medicare to extend pandemic-era flexibilities funding at-home hospital care.
What was once seen as a way to manage a surge of patients during the worst of COVID-19 has morphed into an important way for some hospitals to provide better care to frail patients and fill access gaps, its backers say.
In the tiny house on display, a small table holds a collection of simplified electronics patients interact with, like an iPad with a large call button for connecting virtually with a nurse along with a schedule for provider check-ins.
Tools for mobile blood testing, ultrasound and IV medication delivery are part of the in-home care providers' toolbox.
Between the lines: Keeping patients in their own bed can have enormous benefits, including a better night's sleep and protection from exposure to infections, said Pippa Shulman, chief medical officer of Medically Home.
Seeing how pills are stored at home, what food is on the kitchen counter, and even signs a patient has a pet are all important treatment clues for providers, Shulman said.
Reality check: The idea of bringing hospital care into the home has raised questions about potential increased burdens that could fall on family or friends serving as caregivers.
It also remains to be seen if better outcomes and lower costs can be borne out over time.
4. The deadly crisis among unhoused people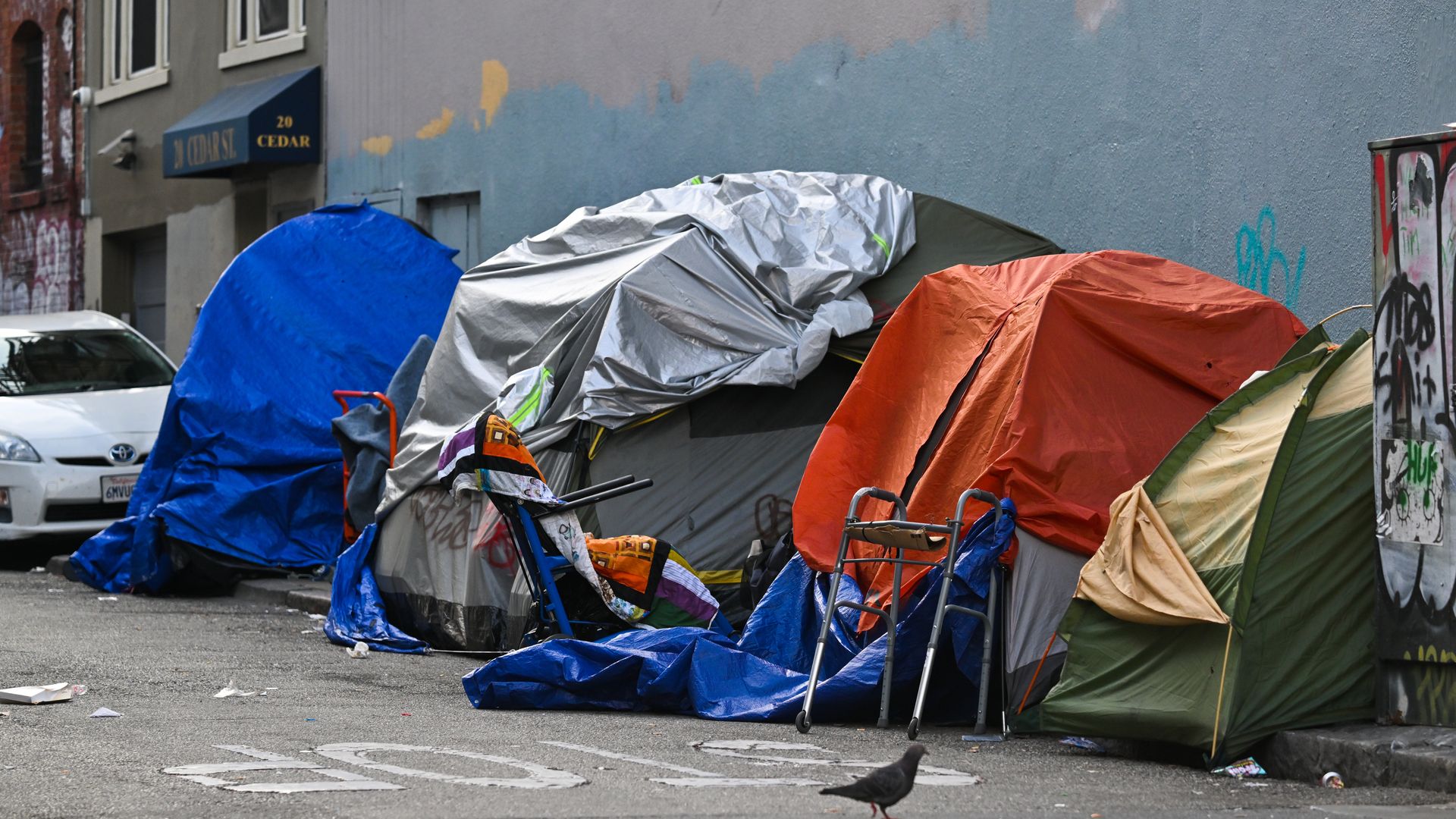 People experiencing homelessness are 16 times more likely to die suddenly than people with housing, a new study in San Francisco finds.
What they found: The unhoused population in San Francisco County, which has one of the nation's highest concentrations of homeless people, is more likely to die from drug overdoses, gastrointestinal disorders and infection, according to the study in JAMA Internal Medicine.
The rate of sudden cardiac death potentially reversible by defibrillator was also seven times higher among unhoused people.
Paramedic response times were similar between the groups.
Increasing the availability of automatic external defibrillators, improved efforts to treat substance use, and targeted vaccination efforts could help reduce sudden mortality, the researchers said.
Of note: In a boost for "street" medicine, CMS this month made it easier for health care providers to get paid no matter where they provide care to unhoused people, KFF Health News reported.
5. Catch up quick
🔎 Sen. Bernie Sanders asked for an investigation of NIH's proposed exclusive patent license for a cancer drug. (American Prospect)
📍 UnitedHealth is rebranding a business unit that recently came under scrutiny for its use of algorithms to cut off payments for patients' care. (Stat)
🪧 Why some Walgreens pharmacy workers are planning another walkout later this month. (CNN)
💻 GNC is the latest retailer to offer virtual care. (Modern Healthcare)
Thanks for reading Axios Vitals, and to health care editor Jason Millman and copy editor Matt Piper. Please ask your friends and colleagues to sign up.