Axios Vitals
September 22, 2022
Good morning, Vitals readers. Today's newsletter is 781 words or a 3-minute read.
Don't forget to join Axios' Caitlin Owens and me today at 12:30pm ET for a virtual event examining the state of mental health in the U.S. Register here.
1 big thing: Abortion looms over 2022 state ballots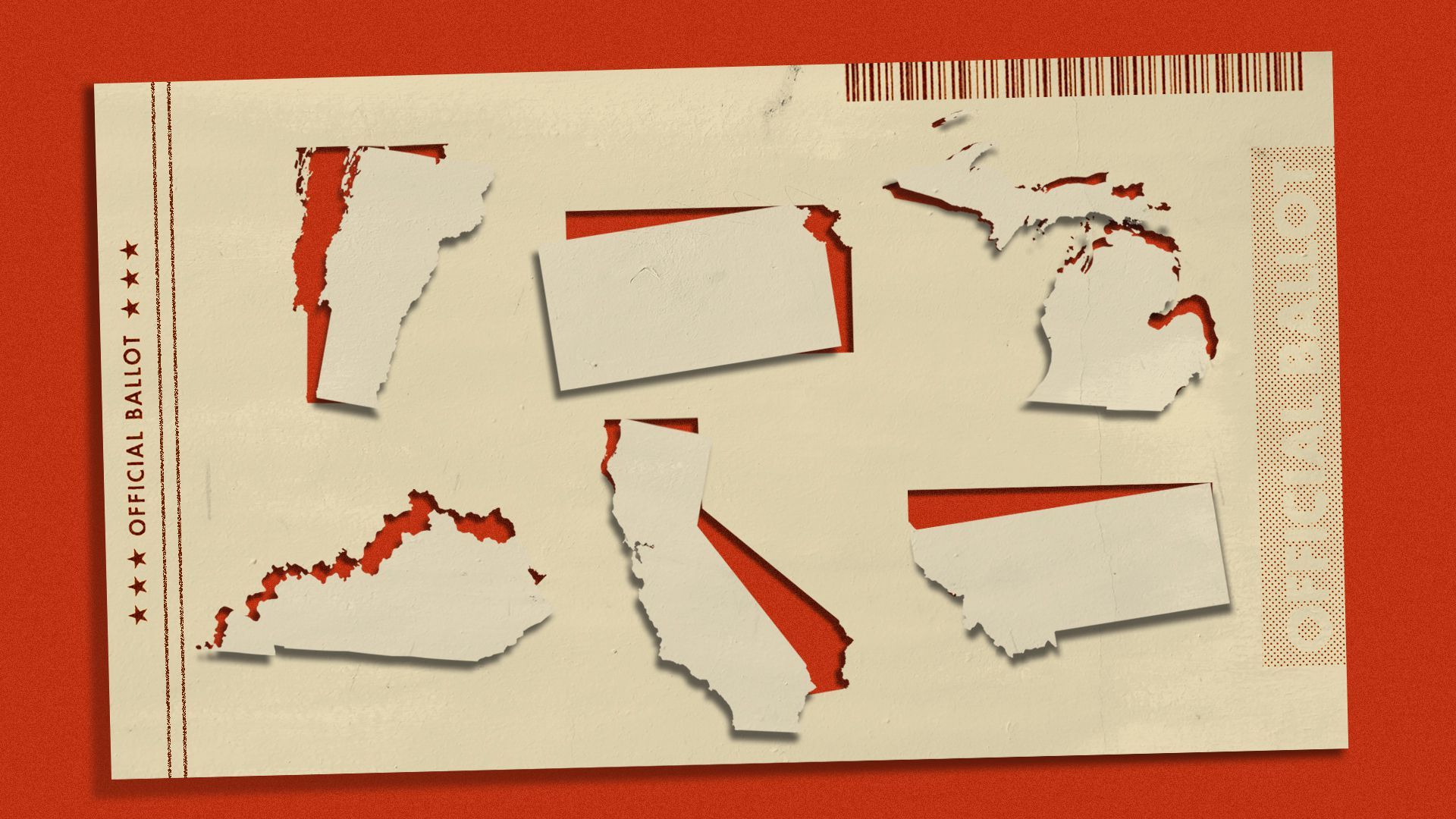 Five forthcoming state ballot initiatives on abortion rights could add fissures to the fractured post-Roe landscape and the evolving patchwork of reproductive health policies, Axios' Oriana Gonzalez and Victoria Knight report.
The big picture: The U.S. Supreme Court decision overturning the constitutional right to an abortion has hardened sentiments in red and blue states and put critical access questions in front of voters this fall.
Kansas showed how potent the issue is in driving turnout last month, when voters during state primary elections overwhelmingly rejected an amendment that would have struck abortion protections in the state's constitution.
The turnout of more than 900,000 was nearly half of all registered voters in the state, and almost double the amount of voters that Kansas normally sees in a primary election.
State of play: Voters in California, Michigan and Vermont face proposed constitutional amendments on the midterm ballot that aim to protect abortion access.
Kentucky and Montana voters will face questions on further restricting abortion rights and conferring legal rights on fetuses.
The Kansas vote could be viewed as a positive for Democrats, who have made abortion rights a pillar of their midterm strategy.
But things may not be as clear-cut for those at the polls. Advocates on both sides are campaigning hard, aware that success or failure could boil down to their ground games.
👀 Keep reading: Here's what to watch in Michigan, California, Vermont, Montana and Kentucky.
2. Cancer deaths fall with treatments, screening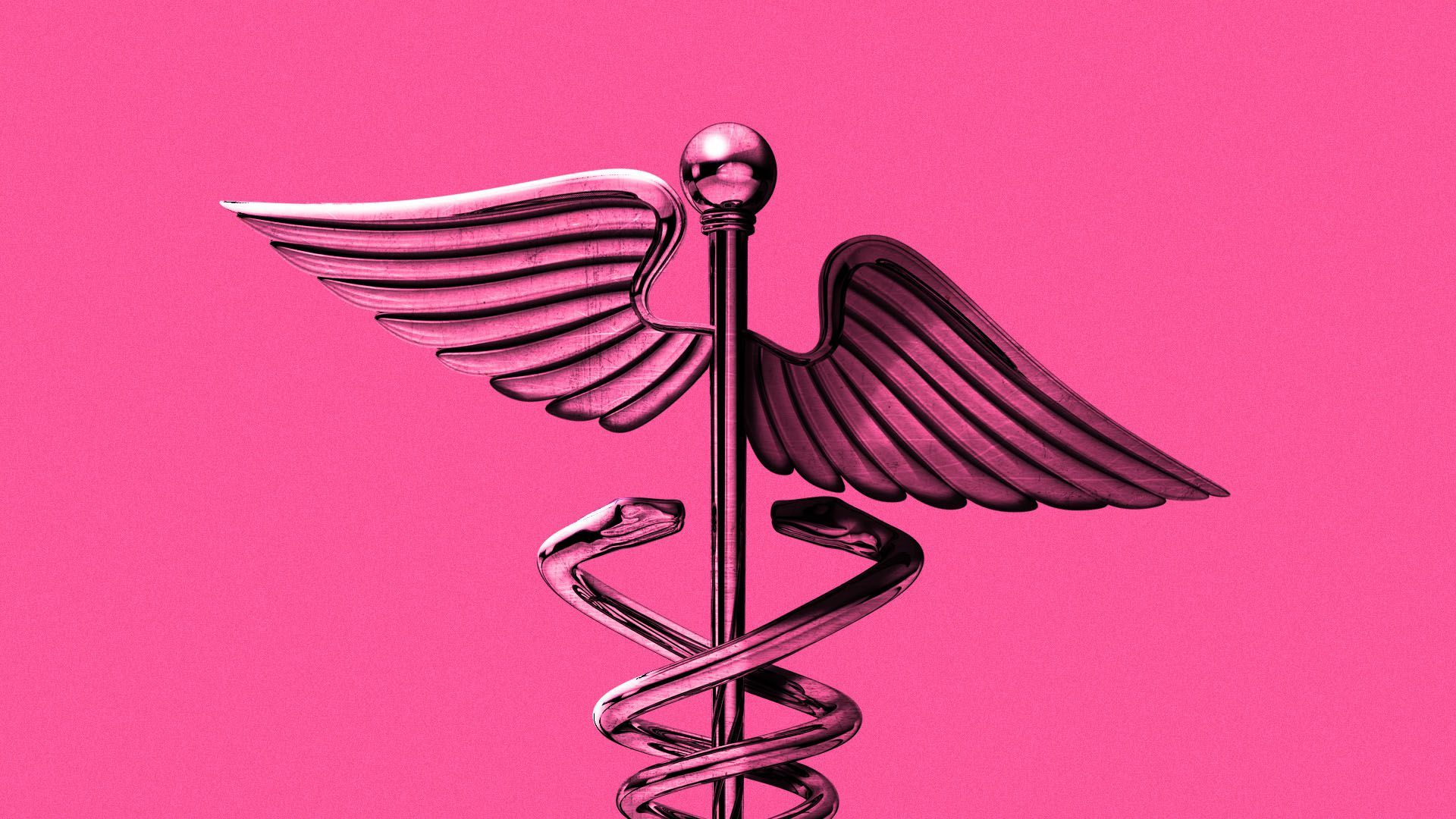 The decline in cancer deaths has accelerated in recent years, reaching a 2.3% annual drop every year between 2016 and 2019, according to the latest American Association for Cancer Research Cancer Progress report.
Why it matters: Cancer continues to be the second leading cause of death in the U.S. and it's estimated that more than 600,000 people in the U.S. will die from cancer in 2022 — but this report shows where gains are being made against the disease.
Officials say improved treatments, diagnostics and screening are making a difference.
By the numbers: There are more than 18 million cancer survivors in the U.S., about 5.4% of the population, up from 3 million, or 1.4% of the population, in 1971.
The FDA approved eight new cancer drugs and expanded the uses of 10 cancer drugs between Aug. 1, 2021 and July 31, 2022. It also approved two new diagnostic imaging agents in that time.
Yes, but: The report found disparities in care and outcomes are undermining many of the gains.
It's also costly: Care for the 15 most prevalent cancers added up to $156.2 billion for privately insured patients under 65 in the U.S. in 2018.
3. New analysis supports Paxlovid use
Here's one more data point to consider in the back-and-forth about Pfizer's antiviral pill Paxlovid: A new analysis found it can meaningfully reduce COVID hospitalizations and deaths, even in those younger than 65.
Why it matters: Paxlovid use surged over the summer as a tool to battle COVID, but it's also faced concerns about contributing to COVID rebound, in which patients test positive or have symptoms days after a course of the drug is completed.
One of the latest studies, published in the New England Journal of Medicine, concluded that while the drug significantly benefited patients 65 and older, there was no evidence of benefit in younger adults.
The details: This analysis, by the research arm of electronic health record company Epic, looked at data from more than half a million patients diagnosed with COVID-19 between March and August.
It found patients who received Paxlovid were two times less likely to be hospitalized for COVID and four times less likely to die of the virus than those who didn't.
Fully vaccinated patients over the age of 50 who received the treatment were about three times less likely to be hospitalized for COVID than those who didn't.
4. Quote du jour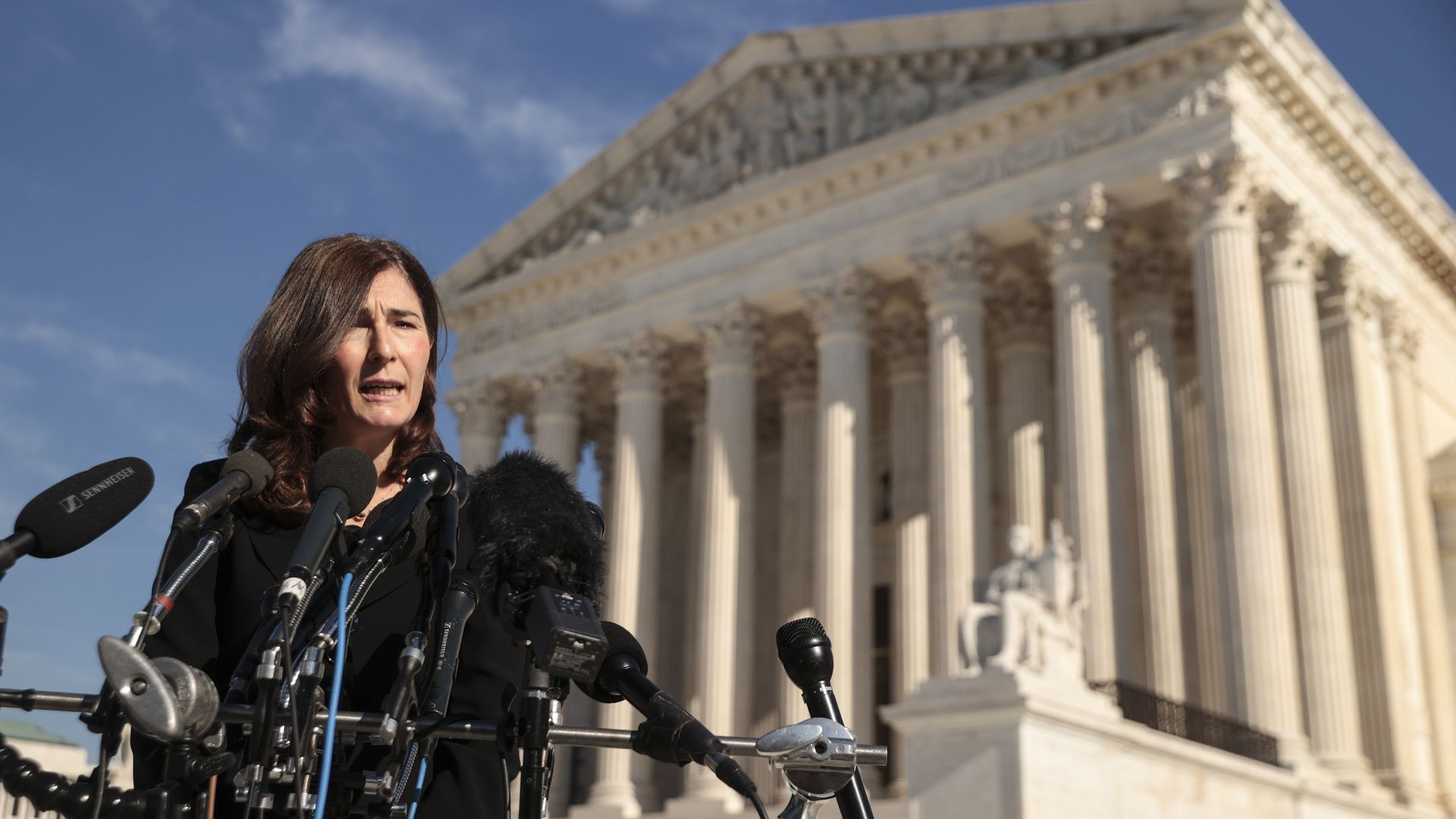 "Dobbs is now the law of the land, and I will follow it, as I will follow all Supreme Court precedents."
—
Julie Rikelman, President Biden's judicial nominee for the First Circuit Court of Appeals, during a Senate Judiciary Committee hearing on Wednesday. The abortion rights attorney represented the clinic at the center of Dobbs v. Jackson Women's Health Organization, the Supreme Court case that resulted in the overturning of Roe v. Wade.
5. Catch up quick
🌍 The WHO warned in a report Wednesday that most countries are "far off track" in their efforts to reduce premature deaths from chronic conditions such as cancer, diabetes and cardiovascular diseases. (Axios)
👉 Two Missouri towns were left without operating hospitals after Noble Health —  a three-year-old private equity-backed startup — pulled out, leaving the towns stuck with debt, lawsuits and federal investigations. (Kaiser Health News)
🚨 NIH advisers are urging tighter oversight of experiments on deadly viruses. (Washington Post)
👋 Thanks for reading, and extra thanks to senior editor Adriel Bettelheim and senior copy editor Bryan McBournie for all the edits. Please ask your friends and colleagues to sign up.