Good morning ... I'm getting out of Dodge for a while, so my colleagues Bob Herman and Caitlin Owens will be your hosts next week. Be nice to them and send them good tips: [email protected] and [email protected]. You're in good hands, and I'll see you again after Labor Day.
1 big thing: Drug ads may have to disclose prices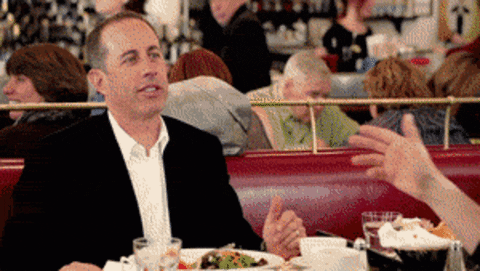 The Trump administration has teed up another significant step to implement its policy blueprint on prescription drug prices.
There's now a proposed rule under review at the White House on "drug price transparency."
Two sources familiar with the proposal said it would implement President

Trump's call

to require pricing information in consumer-focused advertising. One of those sources said it would be drugs' sticker prices that are included in ads.
Between the lines: This idea has always been kind of a head-scratcher within Trump's drug pricing framework.
Price transparency in health care is usually a consensus idea bordering on boring. But it's harder to implement than you might think: Hardly anyone pays the sticker price for a prescription drug.
Each patient's price at the pharmacy counter varies, according to the discounts their insurance plan has negotiated, the benefit structure of that plan and how much they have to pay out of pocket, and where they are in their deductible.
In short, there's no single price for any one drug, unlike normal consumer goods. The list price is a constant factor in every patient's situation, but it's not usually the price they'll pay.
The intrigue: PhRMA, the drug industry's leading trade group, didn't have much to say yesterday about the pending proposal, but did say that "any such requirement would raise significant legal issues, including First Amendment concerns."
I asked two smart lawyers on opposite sides of the aisle — Nick Bagley and Jonathan Adler — about this when Trump first announced the idea: Can the government really force drugmakers to convey a message about their products' price even when everyone knows it won't be an accurate message for most of the people who see it?
Their answer: Yes, that's probably OK, as long as the discrete pieces of information they're required to disclose is truthful. But that doesn't mean the industry won't want to sort it out in court.
2. A new price transparency project
The Center for Medicare and Medicaid Innovation, the agency created by the Affordable Care Act that tests new payment and care models, is on the hunt for a technology company that can "support health care pricing and bidding activities," according to a new document obtained by Bob.
The big question: The Centers for Medicare & Medicaid Services (its parent organization) would not comment beyond the notice, so it's unclear what this project would entail or how much a contract would cost. But it appears that the federal government wants to explore more ways for consumers to compare health care prices and shop among providers and suppliers.
Yes, but: People don't really use health care price transparency tools, as a study last year showed.
3. Senate passes HHS spending bill
The Senate yesterday passed its bill to fund the Department of Health and Human Services — the first time since 2007 that this bill has passed on its own in the Senate, rather than as part of a larger spending package, Caitlin reports. The vote was 85-7.
The big picture: The bill includes important funding measures like a $2 billion (corrected) increase for the National Institutes of Health and a $3.51 billion increase in opioid spending.
The last-minute drama: Sen. Rand Paul's amendment to defund Planned Parenthood got a vote and failed, 45–48. Every Democrat voted against it.
Sen. Joe Manchin's amendment affirming the ACA's pre-existing conditions protections didn't get a vote, which he wasn't happy about. A vote could have pitted Senate Republicans against the Trump administration.
The details: A few notable amendments made it into the final bill.
Sens. Chuck Grassley and Dick Durbin's amendment giving $1 million to HHS to implement the aforementioned rules requiring drug companies to include list prices in direct-to-consumer advertising. 
Sens. Bob Casey and Todd Young's bill giving $10 million to carry out the Child Abuse Prevention and Treatment Act, a response to the most recent Catholic church scandal.
Sens. Bill Nelson and Marco Rubio's $10 million demonstration program expanding school-based mental health services in low-income schools, a response to the Parkland school shooting.
Other vulnerable senators — including Sens. Claire McCaskill, Joe Donnelly and Heidi Heitkamp — also got noncontroversial riders into the package. 
What we're watching: How this gets reconciled with the much more partisan House bill. 
4. "Medicare for All" is popular
A new Reuters poll, tucked into a very long exploration of Democrats' shift to the left, has some surprising findings: 85% of Democrats and 51% of Republicans said they support "Medicare for All."
That feels high. Other polling has also shown a solid base of support for some version of "Medicare for All" or single-payer, but it's hard to imagine a majority of Republicans supporting such an effort if and when a Democratic president attempts it.
"Medicare for All" doesn't have a single definition at this point, making it something of a blank slate.
To Sen. Bernie Sanders and his allies, it means the elimination of private insurance and establishment of a single national program. To other Democrats, it's an option to buy into the existing Medicare program.
There's a big substantive difference between those two, which will affect any real plan's ultimate popularity. But there's no denying that something more like single-payer is on the table now in a way it hasn't been for decades.
More supporting evidence: A Fox News poll finds that the ACA is more popular (with 51% approval) than the GOP tax law (40%).
The bottom line: Any actual legislative debate over an expanded government health care program would surely be 2010 all over again, but still, all these signs point in the same direction.
5. Two carriers lower their rates in Georgia
Two of the four insurance companies on Georgia's ACA exchange have rolled back proposed rate increases, the Atlanta Journal Constitution reports.
Blue Cross Blue Shield of Georgia had initially proposed a 2.2% rate hike, which it subsequently reduced to a 0.3% cut. Alliant Health Plans opened with a proposed increase of almost 6%, but has since revised that down to a 10% rate reduction.
The other two insurers, though, haven't changed their initial rate increases of roughly 15% and 9%.
The big picture: Each insurer's actuarial math depends on its past experience and where it's selling plans. But overall, a handful of states now have either seen average premiums go down, or rise only modestly.
Although Washington has chipped away at the stability of the ACA's exchanges over the past year, insurers appear to have mostly already priced that into the massive premium hikes they implemented last year, so there's not much need to raise rates again.
What we're watching today: Shareholders vote on the proposed merger between Cigna and Express Scripts.
Editor's note: We corrected the Senate's budget increase for NIH to $2 billion (from $5.4 billion previously stated). We apologize for the mistake.
Have a great weekend, and I'll see you again in September.