February 12, 2018
Good morning … It's budget day! Just a reminder that presidents' budget requests matter as a statement of priorities and not much more.
Pharma's week of whiplash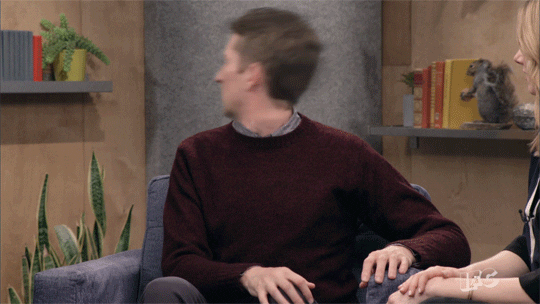 Axios' Caitlin Owens and Bob Herman reported Friday that the pharmaceutical industry was "blindsided" when Congress' big budget deal ended up putting them on the hook for billions of dollars in discounts for seniors.
Yes, but: It could have been a lot worse, Caitlin and Bob report today. Although pharma wasn't thrilled about those discounts in Medicare's prescription drug benefit, it succeeded in keeping a different and (for pharma) scarier proposal — the CREATES Act — out of the budget agreement.
"Republicans wouldn't include it" in the budget deal, a senior Senate Democratic aide said. "Dems made a big push so it was fairly serious."
The gist of the CREATES Act is to make it easier for the companies that make generic drugs to obtain samples of the brand-name products they're trying to copy — which is, obviously, an integral step to copying them.
Republicans say they made another offer on that underlying issue, though they wouldn't specify what it was. A senior GOP aide said the problem with the CREATES Act is that it would be "giving away the store to trial lawyers." It would allow generics to sue for access to product samples.
And, and, and: Although doctors and hospitals were the most vocal critics of the Independent Payment Advisory Board — the cost-cutting panel created by the Affordable Care Act and repealed by the budget deal — pharma will benefit from its death, as well.
"IPAB was probably more terrifying to them than any provider group," said Rodney Whitlock, a former GOP Finance Committee aide who now lobbies for the Campaign for Sustainable Rx Pricing. "They are terrified of bureaucracy having the authority to do things to them that they can't win legislatively."
Go deeper: Caitlin and Bob have much more on pharma's wild week — and what's to come as President Trump releases his budget outline today. Read their story on axios.com.
Why pharma shouldn't sweat Trump's war on drug prices
Sure, Trump says he wants to take on drug prices, but the Council of Economic Advisers white paper that serves as the backing for his budget proposals is pretty pharma-friendly. It's full of the kinds of buzzwords the industry loves, like "competition" and "innovation."
Key quote, from the CEA paper itself:
"Bad government policies or insurance programs that prevent, rather than foster, healthy price competition often induce artificially high prices in the United States. The U.S. biopharmaceutical industry is the engine of worldwide biopharmaceutical innovation and an important part of our economy. Preserving this industry and encouraging it to innovate while making drugs more available and affordable for all Americans is an attainable goal."
The bottom line: The Trump drug prices plan won't exactly be the second coming of Bernie Sanders.
Aetna medical director says he never reviewed medical records
California Insurance Commissioner Dave Jones is investigating Aetna after one of the company's former medical directors said he never reviewed patients' information himself when deciding whether to approve claims. The doctor, Jay Ken Iinuma, said in a 2016 deposition that he relied on recommendations from nurses, CNN reports.
"This is something that all of us have long suspected, but to actually have an Aetna medical director admit he hasn't even looked at medical records, that's not good," Andrew Murphy, a fellow of the American Academy of Allergy, Asthma and Immunology, told CNN.
The other side: In response to CNN's questions, Aetna defended both its handling of the individual case for which Iinuma was deposed and its broader practices.
"Medical directors — and all of our clinicians — take their duties and responsibilities as medical professionals incredibly seriously," the company said. "Similar to most other clinical environments, our medical directors work collaboratively with our nurses who are involved in these cases and factor in their input as part of the decision-making process."
How the spending bill benefits telehealth companies
As Bob reported last week, Medicare Advantage insurers will soon be able to start using telehealth services as a core benefit, instead of only as an add-on, thanks to Congress' big spending agreement.
Insurers like that provision because they can attract more seniors and disabled people who want to get some of their care via computers or iPads instead of having to see a doctor in person.
The provision also will drive more business toward the companies that provide telehealth doctors and services, like Teladoc, Doctor on Demand and American Well.
Teladoc spent $200,000 on lobbying in 2017, and one of its main issues was passage of the telehealth bill (the CHRONIC Act) that was ultimately included in the spending bill.
Yes, but: Telehealth still has restrictive conditions in traditional Medicare, the golden goose for telehealth companies. Policy analysts also hold concerns telehealth won't save money if virtual visits simply prelude physical visits.
While you were weekending …
The budget agreement also relaxed standards for electronic medical records, Modern Healthcare reports.
The Trump administration has greatly reduced the power of guidance documents issued by executive agencies, which have long been a key part of how HHS does business, according to The New York Times.
Trump appointed a new director for the Office of National Drug Control Policy.
The U.S. health care system still relies heavily on fax machines, which flummoxes younger doctors and med students who have no idea how to use this wildly outdated technology, CNBC reports.
Purdue Pharma, the maker of OxyContin, will stop marketing the powerful painkiller to doctors.
People are so scared of the flu they've started buying orange juice again, according to the Wall Street Journal.
What we're watching this week: Health and Human Services secretary Alex Azar heads to Capitol Hill to testify in defense of the White House's budget request for HHS. He'll be at the Ways & Means Committee on Wednesday, and on Thursday will appear before both the Finance and the Energy and Commerce panels.
The Senate health committee holds a hearing Tuesday on the Food and Drug Administration's user fee program for the review of animal drugs.
What else should we be watching? I always want your tips, feedback, questions and suggestions: [email protected].