Axios Vitals
March 13, 2019
1 big thing: Continuity at the FDA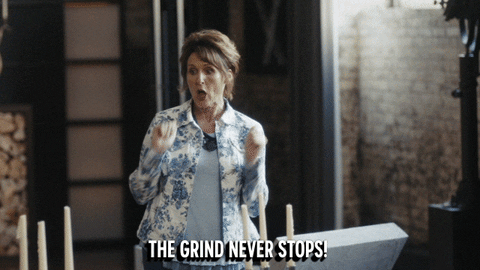 Don't expect to see a big shakeup once Scott Gottlieb leaves the Food and Drug Administration.
The big picture: "We are going to be carrying forward Dr. Gottlieb's vision," HHS Secretary Alex Azar told a House panel yesterday, per UPI. "His agenda is my agenda. My agenda is his agenda."
Between the lines: Continuity also seems to be the implicit message in announcing that Ned Sharpless, currently the director of the National Cancer Institute, will take over as acting FDA commissioner once Gottlieb departs.
Sharpless' scientific background is a welcome sign for the public-health advocates who were so fond of Gottlieb.
And Sharpless has praised Gottlieb's actions on tobacco — the most controversial part of his legacy, and one that won't be fully cemented by the time he leaves.
Tobacco stocks were down yesterday after Sharpless' appointment was announced, Bloomberg notes.
Details: Sharpless has led NCI (it's part of the National Institutes of Health) since 2017, and had a long career in academia before that.
He's gotten "good reviews from cancer advocates, patient groups and academic researchers," per the Washington Post, for an agenda that has focused heavily on modernizing clinical trials and improving data-sharing.
He's also "a regular player in evening basketball games arranged by FDA officials," according to the Post.
What's next: Sharpless will likely be on the job in the next few weeks. The White House will look for a permanent commissioner, though he could be in the running.
2. Hospitals aren't getting paid for CAR-T
It's hard to set the price for a new kind of procedure until you've done it a couple of times, but it's hard to do it very often if you can't get paid for it. And that dynamic is causing headaches for hospitals as they wade into the complexities of CAR-T cancer treatments.
"It's dealing with the uncertainty … of all the contracting, exactly how much am I going to get paid, and am I going to have to provide a discount [to the insurance company] for some parts and not others, and how much is it going to be?" Boston University professor Rena Conti told STAT.
The intrigue: This isn't necessarily the standard kind of payment dispute we're used to seeing between hospitals and insurers.
CAR-T is expensive, but Medicare is going to cover it, and independent analyses suggest it's worth its high price tag.
As they wait to follow Medicare's lead on pricing, both insurers and hospitals are more comfortable for now working out individualized, one-off payment agreements.
A new and complex and payment system on top of a new and complex treatment makes it hard to figure out a price, and payment can take a long time to come through, even when everyone's cooperating.
"It doesn't mean there's a problem, necessarily. These are very complex claims. But we have not been paid," Virginia Commonwealth University's Penny Trentham told STAT.
But without those payments, it's hard to keep doing CAR-T treatments — and to learn the right price.
3. On tap in Congress: PBMs and partisanship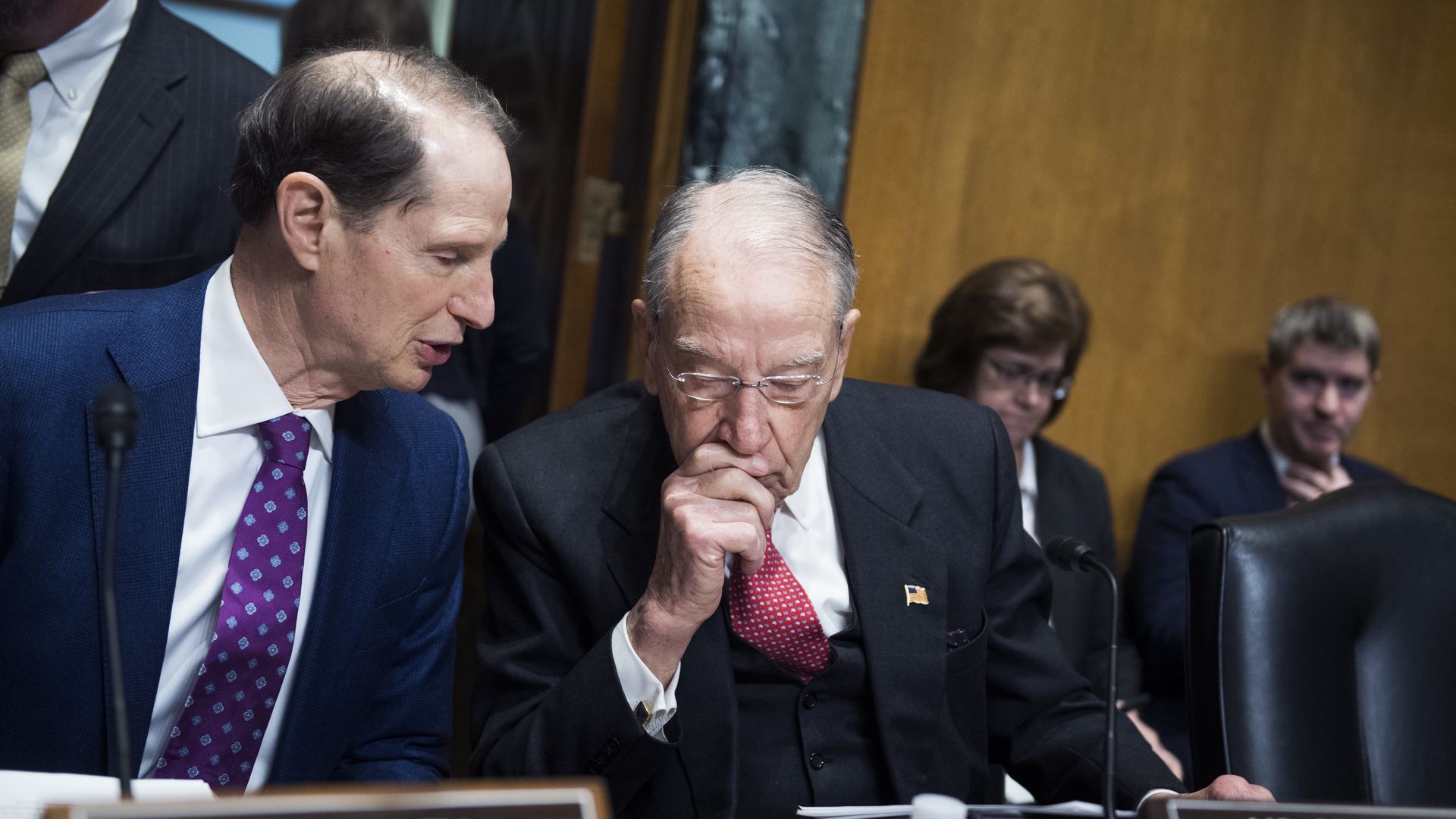 Senate Finance Committee leaders have asked 5 pharmacy benefit managers to come up to Capitol Hill for a hearing, as a follow-up to the panel's largely anticlimactic sit-down with pharmaceutical CEOs last month.
Sens. Chuck Grassley and Ron Wyden want to hear from Cigna, CVS Caremark, Humana, OptumRx and Prime Therapeutics.
Why it matters: Pharma used its hearing to point the finger at PBMs. Now they may get a chance to defend themselves and try to shift the political blame back to pharma and its list prices.
Where it stands: Despite the bipartisan tenor of the drug-pricing debate, agreement on actual policy remains hard to come by, at least for now.
The House Energy and Commerce Committee will hold a hearing today on several bills designed to enhance competition — including the CREATES Act, which would improve generics' access to product samples.
But even those smaller-bore bills are controversial. "They're all partisan bills ... In their present form, they need work," Rep. Greg Walden said.
What we're hearing: As Vitals reported yesterday, President Trump's budget proposal revived a handful of policy ideas worth keeping an eye on as potential sources of compromise, including a new cap on seniors' out-of-pocket drug costs.
There's bipartisan interest in such a limit, but big differences on the details. Wyden has proposed a cap of $2,650, while Trump's version would effectively fall closer to $6,350, my colleague Caitlin Owens notes.
Grassley says he supports an out-of-pocket limit, but hasn't endorsed a specific plan.
4. Blues CEOs explain their quasi-merger
Cambia CEO Mark Ganz and Blue Cross Blue Shield of North Carolina CEO Patrick Conway had been in serious discussions about combining their companies for more than a year before pulling the trigger yesterday.
It all germinated from Echo Health Ventures, the venture capital firm they co-founded, the executives told Axios' Bob Herman in an interview.
What they're saying:
Echo Health Ventures has stakes in companies that focus on paying hospitals and doctors for good outcomes. Conway also has been an evangelist for those types of models since leaving Medicare.
Will this deal pour gasoline on that fire?
Conway: "We have been focused on shifting to value. We do not want to pay traditional fee-for-service, volume-based rates."
How much of this is a response to consolidating hospitals and doctors?
Conway: "This has nothing to do with bargaining power with providers. We want to build a health system that is better, simpler and more affordable."
Ganz: "This is not just about getting economies of scale … [everyone has] to get beyond the traditional thinking of, 'Our job is to protect what we've got.'"
Will you create a new pharmacy benefit manager?
Ganz and Conway are both on the board of the Blues-owned PBM, Prime Therapeutics — so no, a new PBM is not in the cards.
5. Measles still spreading
The CDC has already confirmed 228 cases of measles this year, The Hill reports, putting it easily on track to surpass the 372 cases in all of 2018.
Measles outbreaks have been confirmed in 12 states. The infection spreads first through unvaccinated Americans who have come into contact with it abroad, and then among unvaccinated communities domestically.
To wit: People who flew through Los Angeles International Airport — one of the busiest airports in the world — on Feb. 21 may have been exposed to the virus there, per the L.A. Times.
A passenger who had a layover at LAX that day was diagnosed with measles, which can linger for up to 2 hours after an infected person leaves the room.
Be smart: There's no need for so many of us to be unvaccinated.