https://www.axios.com/newsletters/axios-vitals-377b1162-64a5-4b2c-bdeb-27c39a76d5d9.html?chunk=0#story0
Happy (?) birthday, ACA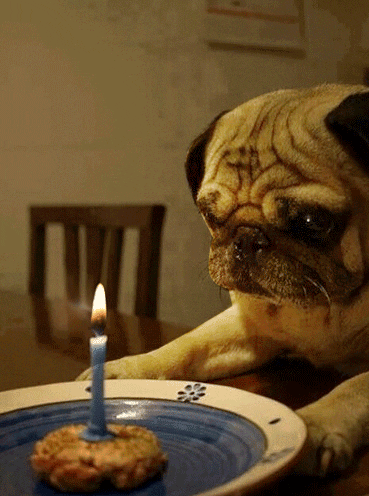 President Obama signed the Affordable Care Act into law eight years ago today. It's been through an awful lot since then. And as much as this might sound like a contradiction, the ACA today is simultaneously far weaker than it looked in 2010 but also far more durable than it looked in the intervening years.
It's diminished but basically working. For all the wounds it has absorbed — from Republican governors, Republicans in Congress and the courts, plus the self-inflicted ones — the ACA is still doing basically what it set out to do. Just not as well as it set out to do it.
A lot of specific provisions of the law have fallen away over the past eight years. The biggest structural component to lose ground is the cross-subsidy between healthy and sick people.
The ACA envisioned a market that guaranteed coverage for sick people, to be paid via a combination of government spending and a more competitive marketplace that attracted healthy people and their premium dollars.
The spending part of that equation has taken over — especially in rural areas — but consumer protections and premium subsidies are still there for the people who need them most.
It's more popular than ever, but its core constituency is weak. The ACA is, and always has been, incredibly complicated, and that has made it a lot easier to treat the law as a political abstraction rather than a discrete set of policy choices.
The Kaiser Family Foundation's most recent tracking poll found a 54% favorability rating for the law — the highest of its life.
But after years of trying to explain and defend the ACA's largely market-based approach, even mainstream Democrats are moving on to endorse some form of a single-payer system.
Republicans, meanwhile, are grappling with the law's actual policies more seriously than ever before, and there's a tacit acknowledgement in some of their proposals — rolling back only certain regulations or fussing with the subsidy structure — that there's actually plenty of room for a more conservative execution of the ACA's basic framework.
The bottom line: Democrats are defending the law because they don't want to give up what they've already won, and Republicans are taking it more seriously as policy, but who's firmly in its corner? Not a lot of people.
Go deeper: The ACA is smaller, weaker and more liberal than Obama intended.
https://www.axios.com/newsletters/axios-vitals-377b1162-64a5-4b2c-bdeb-27c39a76d5d9.html?chunk=1#story1
Economic security is all about health care costs
Americans say the cost of health care affects their finances more than the stock market, the job market or just about anything else, according to a new survey from the Pew Charitable Trusts. And though partisanship informs people's views of how well the U.S. economy is doing, there's a surprising across-the-board agreement that health care is front and center.
The numbers: 53% of the people Pew surveyed said health care affects their household budgets "a lot." It was the only factor to crack 50% — just 21% said the same thing about the stock market.
Health care costs were the No. 1 factor overall, and among Democrats. Among Republicans, it tied for first (with the cost of food and consumer goods).
People of all incomes also ranked health care as a major driver of their personal financial situations. More than half of people making less than $30,000 per year said health care affects their finances a lot — and so did more than half of people making more than $100,000 per year.
Reality check: Health care accounts for about 8% of the average household's annual spending — not as much as housing, transportation or food. But the grocery store never surprises you with a bill for several thousand dollars.
https://www.axios.com/newsletters/axios-vitals-377b1162-64a5-4b2c-bdeb-27c39a76d5d9.html?chunk=2#story2
More hospital wheeling and dealing
Most of the big recent hospital mergers have involved not-for-profit systems, like Advocate and Aurora, which got its final regulatory approval yesterday. But my colleague Bob Herman flagged a new transaction in the works that's worthy of your attention, involving for-profit giant HCA Healthcare.
HCA is in talks to acquire Mission Health, a not-for-profit hospital system in North Carolina with $1.7 billion of annual revenue and a 4% operating margin.
Mission said the "inevitability of consolidation" partly justified the decision.
Wall Street analysts at Baird said the deal could be great for investors if "HCA can move margins closer to corporate averages." The easiest way to do that is by cutting jobs or adjusting staffing levels.
Go deeper: The health care arms race.
https://www.axios.com/newsletters/axios-vitals-377b1162-64a5-4b2c-bdeb-27c39a76d5d9.html?chunk=3#story3
Doctors still prescribe a ton of opioids
Prescription painkillers are the most frequently prescribed drugs in 10 states, and are among the top three to five most prescribed drugs in most of the country, according to new research from GoodRx.
Opioids like Vicodin were the most prescribed drugs in Alaska, Alabama, Georgia, Idaho, Illinois, Indiana, Mississippi, North Carolina, Nebraska and Oklahoma.
Even more depressing, Naloxone — the drug that revives people who have overdosed — was the most-prescribed drug in Tennessee.
Between the lines: Millions of people do suffer from chronic pain, and it's not at all fair to assume every one of these prescriptions would end in addiction. But, as much as it has spread into illegal drugs, a big part of this crisis still grew out of legitimate — or at least legal — prescriptions.
It's unlikely those prescribing numbers would remain so high if the crisis were getting better.