November 04, 2020
Good morning. It's only Wednesday, and this week is going to be quite a long one, it seems.
In case this is the first news you're reading today, we do not yet know who has won the presidential election.
Today's word count is 757, or a 3-minute read.
1 big thing: Joe Biden's uphill climb to control the coronavirus
Joe Biden has vowed to get the pandemic under control, but if he ultimately wins the White House — whenever we finally know a winner — he would take office facing the same partisan headwinds that have undermined America's response all along.
Why it matters: Biden would likely take office at the height of an acute crisis, and calls for more mask wearing or tighter social distancing measures would face deeply entrenched partisan resistance in much of the country.
What he could do: Experts say there are a handful of tangible policy responses a Biden administration could pursue to try to control the pandemic, which will likely be spreading wildly by January.
A big stimulus bill could provide more money for testing and help people afford to stay home, though Democrats' dwindling chances of controlling the Senate make that less likely.
Vaccine distribution would likely ramp up in earnest after Inauguration Day.
What they're saying: Aside from those more tangible solutions, experts put a big premium on communication and public messaging.
"The president's real power in a situation like this is to communicate and be taken seriously and have people listen," said Johns Hopkins' Eric Toner.
Yes, but: A lot of Americans — and Republican governors in particular — don't want to hear that message, especially if it includes more government-mandated safety measures.
Partisan attitudes about social distancing have already been baked in, and a polarized media environment has likely only exacerbated the problem.
The same people and politicians who have resisted voluntary mitigation measures, even under a Republican president, will make any communications effort an uphill climb for Biden.
If Trump wins a second term, expect more of the same — but with the help of a vaccine.
2. This was the coronavirus election
Four in 10 voters named the pandemic as their top issue in the presidential race, according to AP VoteCast. Another three in 10 said the economy and jobs were most important.
Voters were more likely to say that the government should focus on limiting the spread of the virus, even if it damages the economy, than to say the economy should be prioritized above all else.
About half of voters said the pandemic isn't at all under control, and six in 10 said the economy is in poor shape. An overwhelming majority said that the virus has impacted them personally, and about two in 10 said a close friend or family member has died from the virus.
Backdrop: Coronavirus hospitalizations surged as Americans cast their votes, with Missouri, Oklahoma, Iowa, Indiana, Nebraska, North Dakota and New Mexico all reporting record high hospitalizations this week, AP reports.
Wisconsin reported a record 5,771 new coronavirus cases Tuesday. Hospitals in Iowa and Missouri are warning they could soon be overwhelmed.
3. Trump's lackluster legacy
If this is the end for the Trump administration, it will leave a legacy of failure on health care, Axios' Sam Baker writes.
And if he's reelected, he'll have a lot of ground left to make up.
The administration failed to get almost anything it wanted — sometimes the setback was Congress, sometimes the courts, sometimes the administration itself.
The failed effort to repeal the Affordable Care Act in 2017 is at the top of that list.
The administration simply didn't enact any of its most aggressive proposals on drug pricing, including plans to change the way rebates are paid within the system, to reclassify some drugs within Medicare, and to tie Medicare's prices to other countries'.
The biggest thing it did accomplish on drug prices — a regulation requiring list prices in TV ads — was blocked in court.
Medicaid work requirements, probably the most significant change the administration has pursued on its own, have also been blocked in court.
What's left: Rules requiring hospitals to disclose their prices could stick around, and Trump did change the rules for short-term insurance plans that compete with Affordable Care Act coverage, although a Biden administration could change those rules again.
And that leaves a legacy largely defined by the failure to contain the coronavirus.
Yes, but: There's still a big wild card outstanding, in the form of the Supreme Court case over the ACA.
4. Voting in a pandemic
Tens of thousands of poll watchers, commissioners and volunteers across the country helped space out booths, sanitize surfaces, set up plexiglass and enforce socially distant lines for Americans to vote in-person on Election Day, Axios' Marisa Fernandez writes.
The big picture: The coronavirus pandemic and its resultant social-distancing measures prompted a massive uptick in both mail-in ballots and early voting nationwide. Still, about 36 million people showed up to the polls in-person.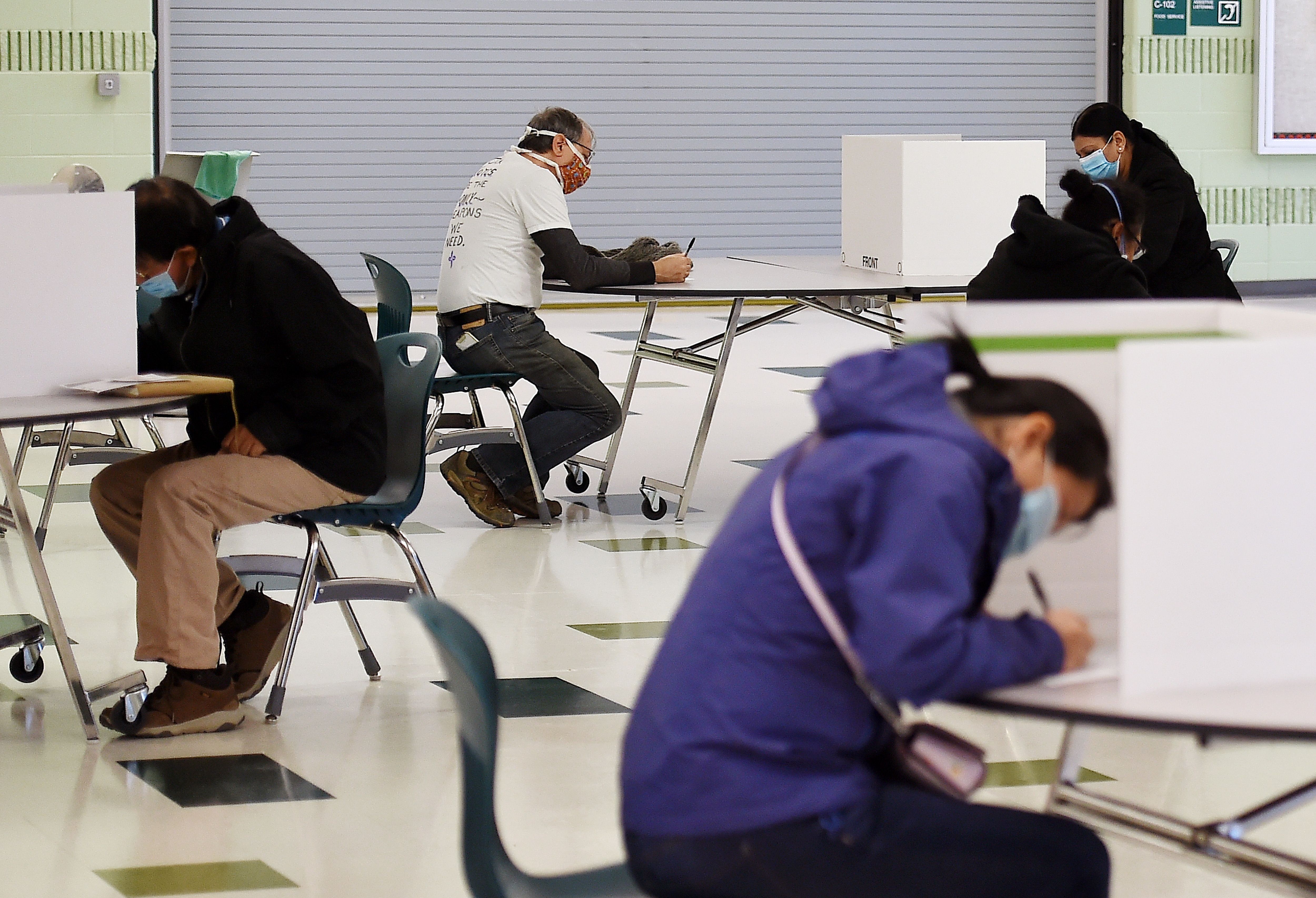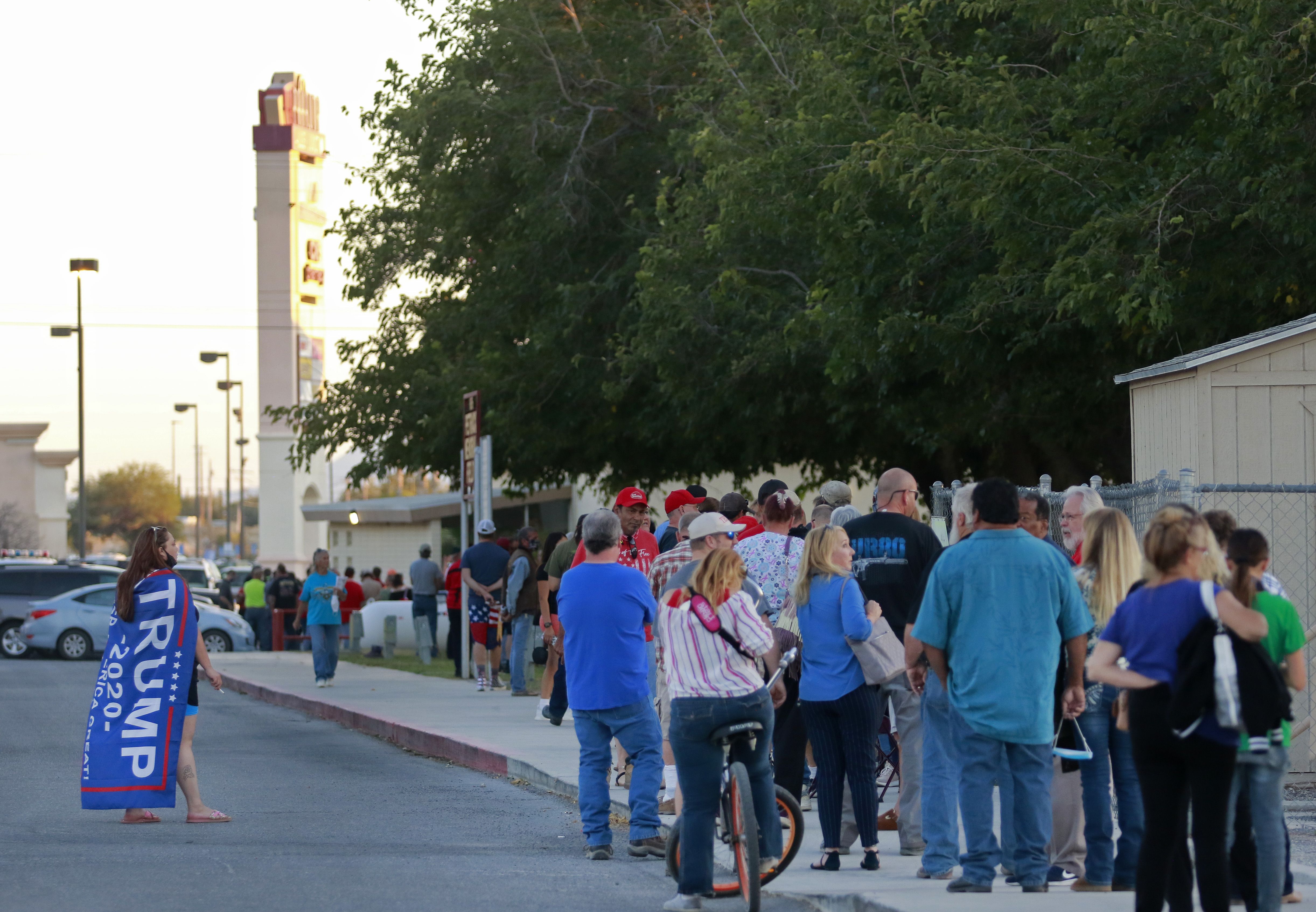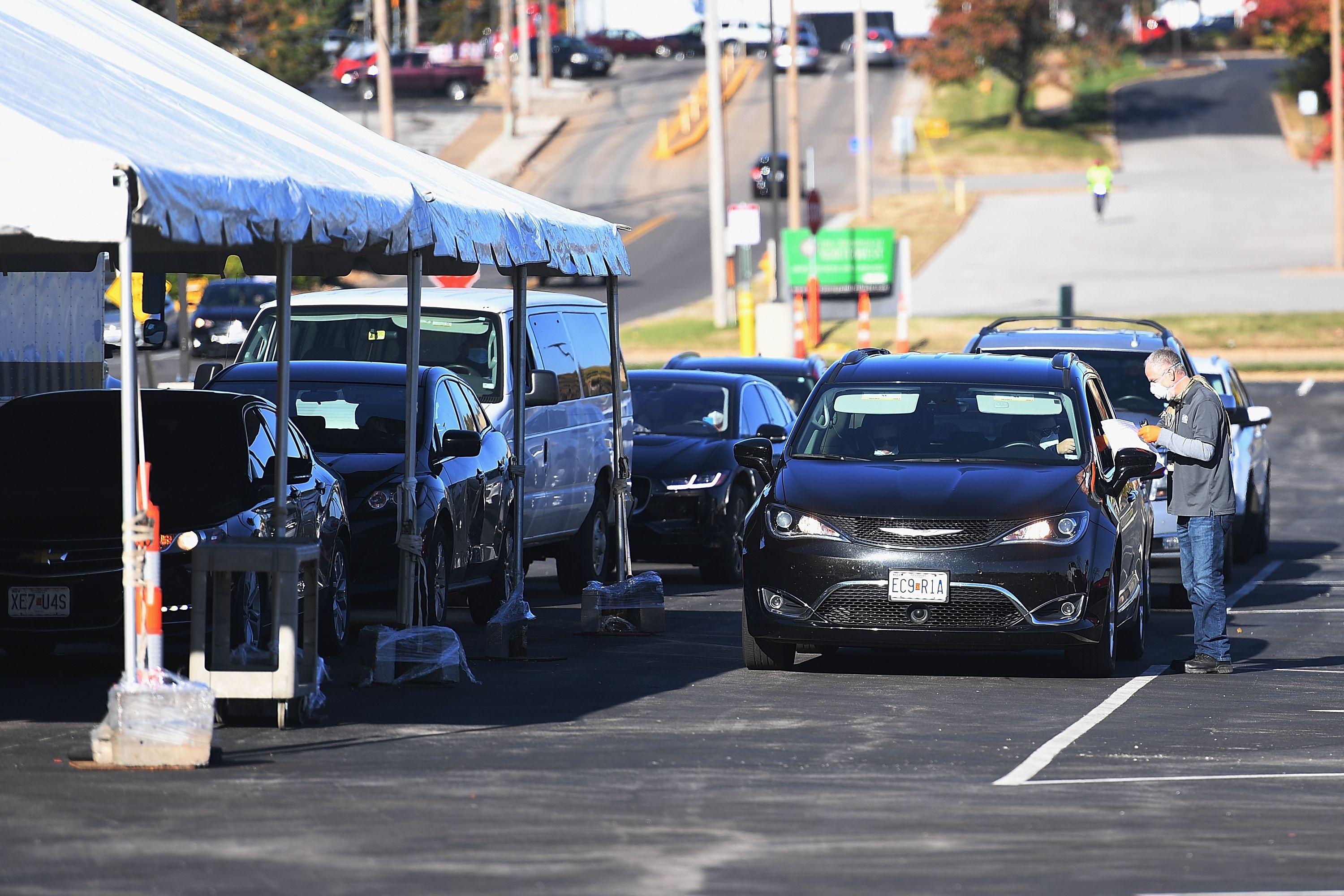 Separately, crowds of demonstrators gathered outside Black Lives Matter Plaza in Washington, D.C. well into the night, awaiting results.