January 18, 2018
Good morning … Axios turns 1 today  — and, more importantly, we're launching our newest coverage area: international affairs.
What's new: Around-the-clock coverage of world events relevant to your life and work with a mix of our own reporting and outside experts, like CFR President Richard Haass, who will write on our platform using a cool new tool that allows verified specialists to write directly into our Smart Brevity™ system. See the new stream here.
Why Republicans keep rejecting one of the ACA's biggest cost savings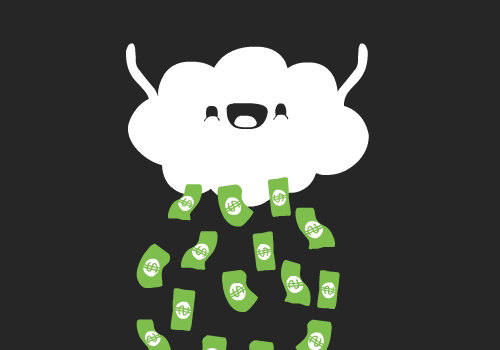 Congress is once again poised to delay the Affordable Care Act's "Cadillac tax" on high-value employer health plans, and many economists are once again disappointed by the decision.
Between the lines: Messing with employer health coverage is politically treacherous, and that's why the Cadillac tax may never go into effect. But it's one of the ACA's main cost-containment measures — meaning health care costs will keep climbing without a check that economists deem important.
"When you raise cost-sharing, people use fewer services, and that brings health spending down. Unfortunately, people generally cut back on needed care as well as wasteful care. And really annoy workers, which is part of why there's so much opposition to the tax," Larry Levitt of the Kaiser Family Foundation tells my colleague Caitlin Owens.
Go deeper: Read Caitlin's analysis on the Axios stream.
Azar advances
The Senate Finance Committee signed off yesterday on Alex Azar's nomination for HHS secretary, and he's also likely to win easy approval on the Senate floor — but there's a looming government shutdown Congress needs to worry about first.
Still no CHIP deal
There is still no deal on the Children's Health Insurance Program. Democrats are still not yet willing— as a party, anyway — to support a bill keeping the government open if it doesn't include both a CHIP extension and an immigration deal.
What to watch: In the absence of an immigration deal, the question for now seems to be whether House Republicans can muster enough votes to pass the bill without much Democratic support, then hope to peel off enough moderate and/or vulnerable Senate Democrats.
Behind the medical device tax delay
The medical device industry got positive news from Congress' latest proposed spending bill, which would delay the ACA's excise tax on its products by 2 years, starting this year.
The details: My colleague Bob Herman spoke with Scott Whitaker, CEO of the medical device lobbying group Advanced Medical Technology Association, at the J.P. Morgan health care conference last week. Whitaker was hopeful a deal would get done in light of the tax overhaul that was just passed.
"Tax reform is a positive thing for our companies in general. However, if the device tax does not go on the books, it will in many ways negate the value of tax reform to our companies," Whitaker told Bob.
Medical device tax repeal has actually been bipartisan. The tax effects have been disputed, but many Democratic legislators residing in states with many medical device companies have opposed the industry fee: "We have heard repeatedly that everyone supports getting rid of the tax. Why (it hasn't been delayed or repealed), I don't know," Whitaker said. "It seems like process issues are getting in the way of progress."
But a 2-year delay is not what the industry really wants: "The differential between full and partial repeal from a dollars and cents standpoint isn't that much," Whitaker said.
Get smart: A 2-year delay of the ACA's medical device tax, from the industry's perspective, is better than the tax going back into effect. But this will not go away.
Why doctors' suicide rates should worry us all
Pamela Wible has interviewed thousands of suicidal doctors, and the results are both profoundly sad and incredibly instructive. She keeps a registry of physician suicides (it's grown beyond 750), and published some broad findings from her conversations recently in The Washington Post.
Key quotes:
"Lots of doctors kill themselves in hospitals. They jump from hospital windows or rooftops. They shoot or stab themselves in hospital parking lots. They're found hanging in hospital chapels. Physicians often choose to die in a place where they've been emotionally invested and wounded."
"Male anesthesiologists are at highest risk … Most of these doctors kill themselves by overdose. Many have been found dead in hospital call rooms where they are supposed to be resting between cases."
"Patient deaths hurt doctors. A lot. Even when there's no medical error, doctors may never forgive themselves for losing a patient. Suicide is the ultimate ­self-punishment."
Go deeper: Read the whole piece here.
Aetna pays up for disclosures of HIV status
Aetna has agreed to pay $17 million to settle lawsuits over the accidental disclosure of patients' HIV status, AP reports. Plaintiffs say the insurer mailed them confidential information about their health status using envelopes with clear windows that left their health information visible.
What we're watching today: Are they gonna fund the government, or ...
What's new in your world? Holler at your man: [email protected].