Axios Vitals
February 12, 2019
Good morning ... Dustin Theoharis was addicted to opioids at the time police officers shot him 16 times. So, the miracle of surviving 16 gunshot wounds may have extended his life. But it has still exacted a heavy physical and emotional toll. This story is worth your time.
1 big thing: Private plans pay more
Workers who get health care coverage through their jobs are bearing the brunt of rising health care costs. And that's mainly because health care prices keep going up, not because we're using more health care services.
The big picture: Per-person spending is growing faster for private insurance than it is for Medicare or Medicaid, according to a new analysis from the Robert Wood Johnson Foundation and the Urban Institute.
A separate analysis from the Health Care Cost Institute found that the per-person cost of employer-based insurance reached an all-time high in 2017, topping out at $5,641.
By the numbers: Costs are rising for people who get coverage through their employers, but those people aren't using more health care services, according to HCCI, which collects its data directly from insurance claims.
Total utilization was up just 0.5% from 2016 to 2017, and was slightly down over a 5-year period.
In private insurance, the biggest spending growth over the past decade came from nursing and home health, followed by hospitals, according to the Commonwealth study.
Prescription drugs were the biggest cost driver in Medicare. In Medicaid, it was administrative costs and doctors.
The bottom line: These 2 reports cement a lot of conventional wisdom about the health care system: Prices, not utilization, are driving up spending; and public programs control their costs more tightly than private plans, overall.
2. Utah's Medicaid gamble heads toward CMS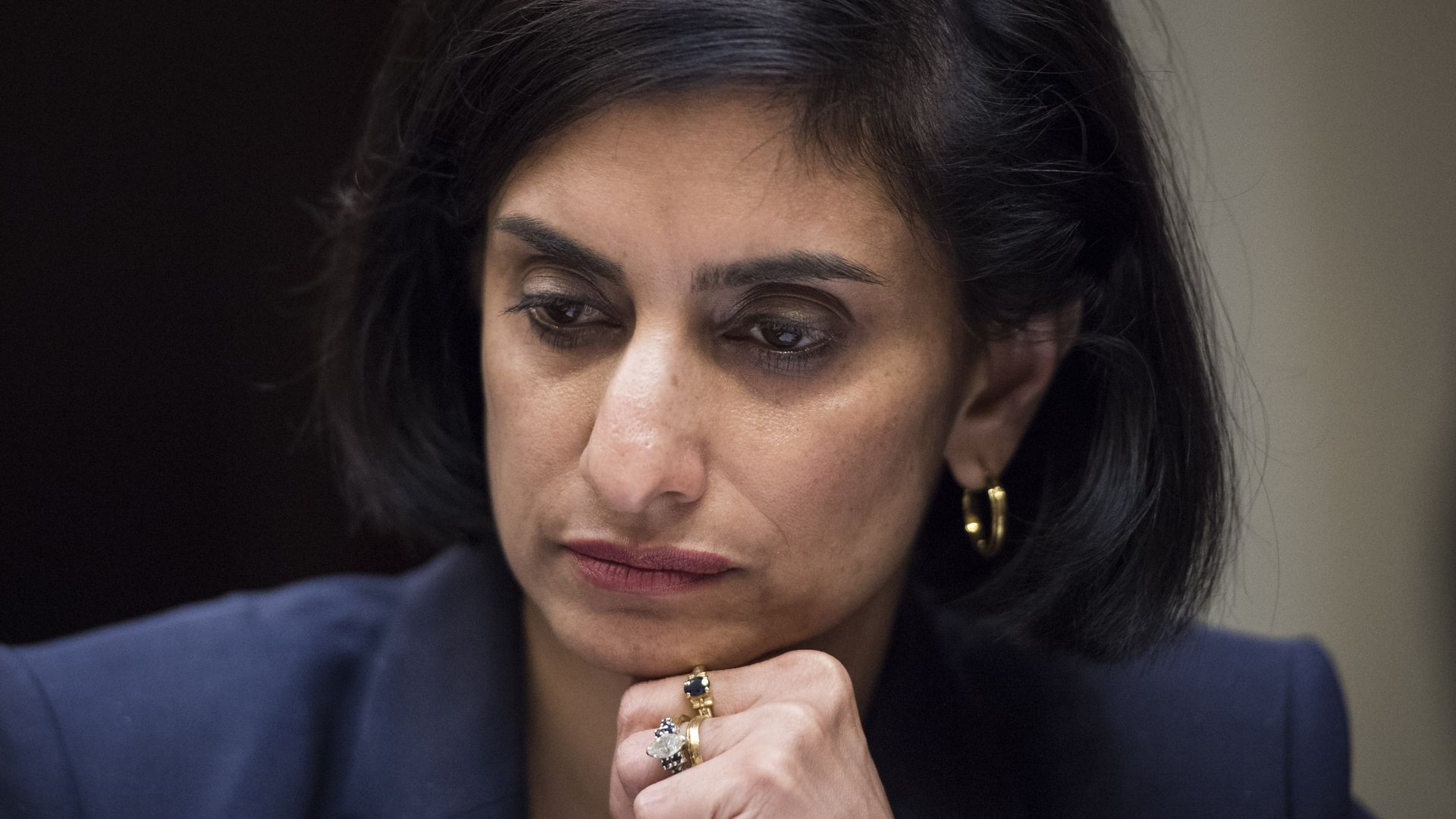 Utah lawmakers have answered the big questions about how they would seek to overturn a popular vote in favor of adopting the Affordable Care Act's Medicaid expansion. Now the question is whether the Trump administration will let it happen.
Driving the news: Utah Gov. Gary Herbert signed off on a bill yesterday to adopt only a partial Medicaid expansion — something the federal Centers for Medicare & Medicaid Services has never before approved.
Details: Utah wants to only expand Medicaid to people whose incomes are at or below the poverty line, as opposed to the full expansion, which goes up to 138% of the poverty line.
But Utah wants full federal funding for its partial expansion.
State officials say they've gotten informal encouragement from CMS — including from administrator Seema Verma.
And the cuts could get bigger: Two officials from Herbert's administration told the Washington Post that CMS signaled the partial expansion would be on stronger footing if Utah also sought a per-person cap on Medicaid spending.
That would be an even more dramatic change, reviving one of the most contentious ideas from Republicans' repeal-and-replace bills in 2017.
What's next: If CMS approves the partial expansion, expect lawsuits to follow immediately.
One big change: Earlier versions of the Utah measure would have canceled the expansion altogether if CMS rejects the state's waiver, but the final version instead would implement the full expansion as a fallback in that case, per the Desert News.
3. China wants its own pharma industry
China is a long way from having a vibrant pharmaceutical industry, but is still pressing toward that goal.
Driving the news: My colleague Caitlin Owens flags a new report from Sen. Marco Rubio (R-Fla.) about China's "Made in China 2025" policy.
It notes "China's intention for competing at the higher end of the value chain by innovating new drugs, increasing the quality of its products, achieving self-sufficiency in the domestic market, and increasing exports."
Where it stands: China has been trying to build up its own pharmaceutical industry for a while now.
It recently beefed up its version of the FDA, as well as its public health insurance program, to help entice more U.S. companies to see China as a market for sales, not just manufacturing.
Chinese companies are now trying to develop and win FDA approval for their own products, The New York Times reported last year, and are teaming up with the U.S. companies who are increasing their research footprint there.
Yes, but: China is a long way away from being able to seriously compete with the U.S. high-end drug industry, or to even be able to meet its own domestic demand.
4. Making electronic health records easier
New federal proposals aim to tear down barriers among hospitals, doctors, insurers, health IT companies and patients that prevent the free, secure exchange of patient records and data.
Why it matters: It's 2019. And yet, patients still can't easily obtain all of their medical information, and doctors still can't always receive or share important patient data with other clinicians.
The big picture: The public subsidized the multi-billion-dollar nationwide effort for hospitals, doctors and other providers to move from paper documents to electronic health records.
However:
Patients routinely complain about how difficult it is to collect their own records.
Health IT companies, hospitals and other providers have been found to engage in "information blocking," which includes practices like charging high fees to transfer records or denying the exchange of records between providers to control patient referrals.
What's next: My colleague Bob Herman did the yeoman's work of reading through the new proposed rules (available here and here) that seek to alleviate these problems.
"Information blocking" is more specifically defined, although there are exceptions.
If hospitals want to stay in Medicare, for example, they will have to let other necessary doctors know when patients are admitted or discharged.
Patients with certain health plans can more easily get their claims data as soon as 2020.
Go deeper: Ben Moscovitch, a health IT policy analyst at Pew Charitable Trusts, explained many other parts of the rules.
5. FDA plans to shake up rules for supplements
The Food and Drug Administration is looking to shake up the regulation of dietary supplements, which are not drugs but often make big — and false — clinical claims.
Driving the news: The agency sent warning letters to 12 companies yesterday that marketed their supplements as cures or treatments for Alzheimer's. No cure or effective treatment for Alzheimer's exists.
This is not the first round of enforcement against supplements making unfounded claims about Alzheimer's, and the FDA has also taken similar action against products claiming to help treat cancer and opioid addiction.
"I'm concerned that changes in the supplement market may have outpaced the evolution of our own policies and our capacity to manage emerging risks," FDA commissioner Scott Gottlieb told The Washington Post, previewing a broader review of the FDA's supplement regulations.
How it works: Dietary supplements are regulated as food products, not drugs, which means they don't receive FDA approval, and they're not allowed to claim that their products treat specific conditions.
But the FDA is left cracking down on those illegal claims after they've been made and products are already for sale.