February 19, 2019
Good morning. Are Cassie and Caelynn here for the right reasons? We're not sure, just like some Democrats are not sure that Amy Klobuchar is here for Medicare for All.
1 big thing: Blockbuster drugs stacking orphan approvals
Some of the best-selling drugs in the U.S. have stacked up extra federal protections that were initially intended to spark research into drugs that couldn't make money on their own.
Some experts fear that these additional protections could help shield blockbuster drugs from cheaper competitors.
By the numbers: 6 of the 8 best-selling biologic drugs in 2017 have orphan approvals, and 3 — Humira, Rituxan and Avastin — still have extra exclusivity for some of those uses.
Most of these drugs don't yet face competition from biosimilars — which are similar to generics, but aren't automatically interchangeable at the pharmacy counter.
Some experts fear, however, that even once there's a competitive biosimilars market in the U.S., these orphan approvals will give biologics a leg up — even though these orphan approvals don't legally bar biosimilars from competing on other uses.
The bottom line: It'll be up to insurance companies and providers to decide whether an orphan approval makes a biologic more desirable than a biosimilar, even for the non-orphan uses that drive most sales.
Some critics say drugs that are already raking billions shouldn't be able to rack up so much extra protection in the first place. And change may be coming.
"These are examples of drugs where the financial returns absolutely appear to be there," Vanderbilt's Stacie Dusetzina said. "They're not meeting the spirit of the law, even if they're technically meeting the letter of the law."
2. Gottlieb is open to orphan drug law changes
FDA commissioner Scott Gottlieb told Axios that while he thinks the orphan drug market is too small to seriously dampen competition, he's open to changes in the law.
Details: Gottlieb's top priority is giving drugmakers an incentive to develop treatments for the rarest of diseases, or diseases that aren't getting much pharma attention.
"For a drug that's already on the market, maybe you don't need as much incentive to study a subsequent indication," he said. "Maybe we make the designation harder to get."
Right now, part of the definition of an orphan drug is that it's intended for a patient population of less than 200,000 people. One idea would be to lower that number, meaning orphan designation goes to treatments for even rarer conditions.
In turn, there could be a "richer incentive" for drug companies to go after orphan approvals.
"I see a lot of things not getting studied or not getting into drug labels that should be. I'd like to have that clinical discussion," he added.
3. Low-quality MA plans can get axed again
Medicare Advantage plans that have poor quality marks for 3 straight years are eligible again to get kicked out of the program, according to a recent memo from the Centers for Medicare and Medicaid Services, Axios' Bob Herman reports.
Details: When Congress passed the 21st Century Cures Act in December 2016, lawmakers slipped in a provision that prevented the feds from terminating the worst Medicare Advantage performers through 2018. A former CMS official called the policy "a stay of execution for crappy plans." 
Congress tried, but failed, to extend the provision until 2027 in last year's funding bill.
The provision was still a win for the industry: Because everything is reset, the earliest a poor-performing plan can get kicked out of Medicare Advantage is 2022.
Why it matters: Medicare Advantage is arguably the fastest-growing business for health insurers. This small policy saved companies with the lowest-rated customer service and care from losing a lot of money.
4. Judges say U.S. owes insurers billions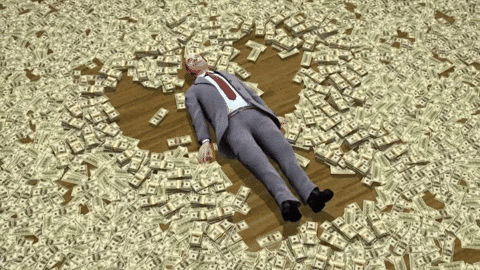 The Affordable Care Act's cost-sharing reduction payments saga continues: The Trump administration ended the payments in 2017, Congress failed to fund them, and now 3 judges have said the government is still on the hook for the payments.
"If their decisions stand, insurers could recover roughly $12 billion a year, every year, until Congress intervenes to stop the bleeding," Nicholas Bagley writes in the Incidental Economist.
While Congress never appropriated the funds, which was the basis of a different lawsuit, the ACA still required the U.S. government to pay the subsidies to insurers.
When the payments stopped, insurers sued, and the cases are ongoing in the Court of Federal Claims.
The bottom line: It's looking unlikely that any final decision, if insurers win, will take into account that insurers have made up for the lost subsidy money by raising premiums and, thus, premium subsidies — the ACA's other form of government assistance.
The 3 judges have either said or suggested that this won't impact their decision.
That means that the possibility of insurers participating on exchanges getting a multi-billion dollar windfall has increased.
5. While you were weekending
Kaiser Health News digs into how people who are treated in the emergency room for opioid overdoses often aren't connected to treatment.
Modern Healthcare reports on CMS's shaming of bad health care actors.
The use of 23andMe has led to a complicated legal situation: A mother learned the identity of her daughter's anonymous sperm donor's mother through the DNA test and reached out, the NYT reports.
I hope you enjoyed the long weekend. Please send any tips, feedback or predictions about who wins "The Bachelor" to [email protected].