Good morning ... This is it: my last Vitals. After almost 2 years, I admit I'm pretty excited to start my workdays a little later than 5:30am, but I sincerely will miss serving such a smart and engaged group of readers every day. Thank you for all your tips, constructive criticism, and suggestions for new ways to think about these complicated issues.
The good news for all of us is that Caitlin Owens takes over this newsletter beginning Monday. Caitlin is great. Y'all should be nice to her and send her good tips, at caitlin@axios.com. And you can always reach me at baker@axios.com.
1 big thing: Employers stay on the cost-control sidelines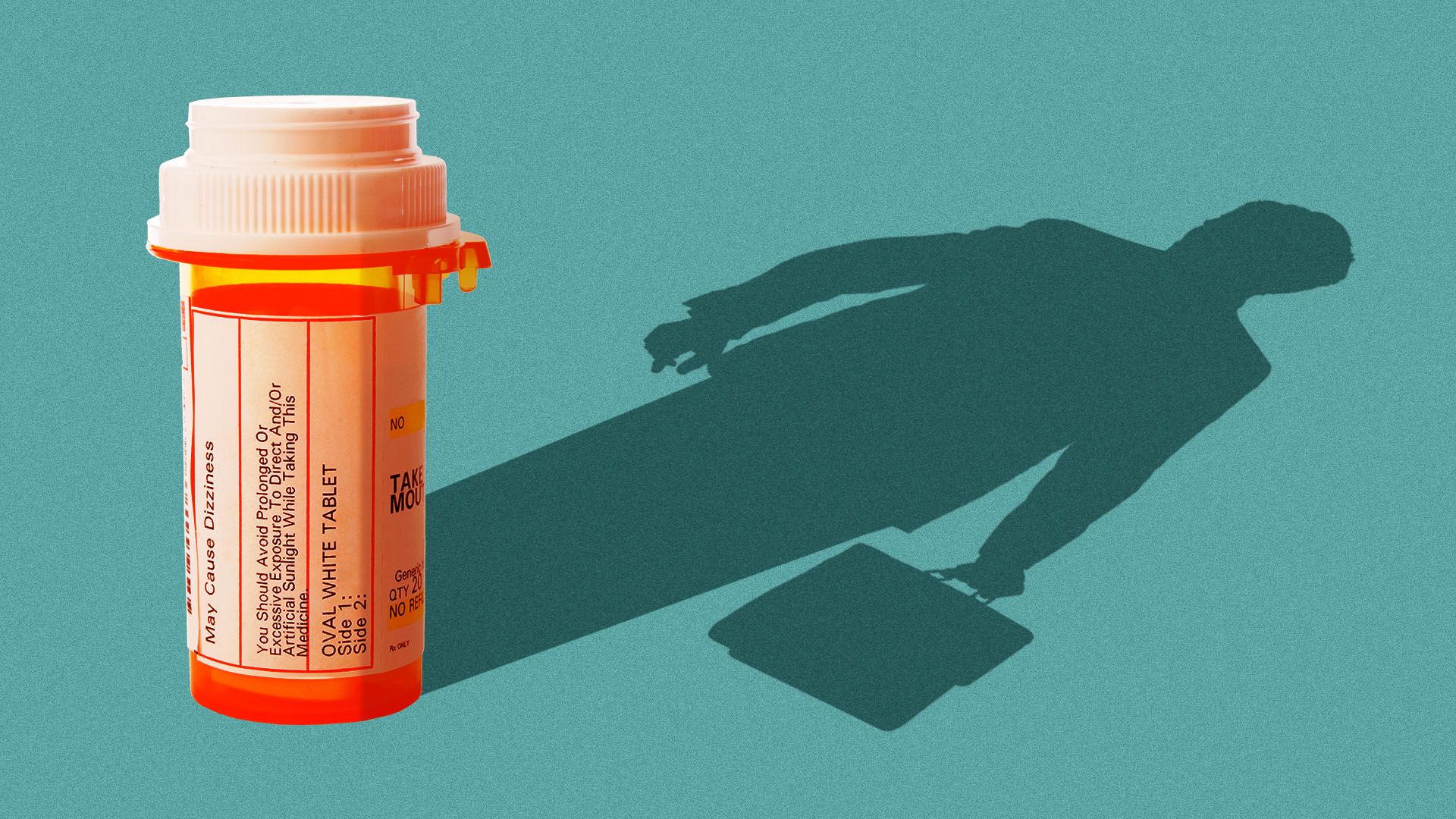 In the political and policy debate over health care costs, employers have more muscle than they want to flex — at least for the time being. But a growing number of experts, from both parties, would like to see businesses step it up.
When we talk about health care stakeholders, we too often focus solely on the industry, and sleep on employers.
That's nuts — more Americans have employer-based insurance than any other form of coverage, and it bears the brunt of cost increases.
But to some extent it's employers' own doing. For years, they've responded to rising costs simply by pushing more of those costs onto workers, through higher deductibles and other out-of-pocket spending.
Between the lines: Employers are the core of the health care system, but health care is generally not their core focus.
A manufacturing company, a tech company and a small business, for example, may all have the same structural incentives, but they aren't organized around those priorities as a collective.
And they have generally been content to let their insurers handle health care while they focus on their actual products or services.
That may change. It may have to. As prices keep rising, and as insurers keep complaining that a lack of competition among hospitals and drugmakers is thwarting their ability to negotiate, the calls for state or federal intervention keep getting louder.
The big question: Will employers reach a tipping point and join that chorus? They'd be awfully persuasive if they do.
What they're saying: "I think you're going to see more and more pressure, and even openness to public policy interventions that take advantage of negotiations," Democratic health care strategist Chris Jennings told me.
It's not just Democrats: Former Trump administration health official John Bardis said in a speech this week that employers need to take more aggressive stances toward cost containment.
2. Alexa, comply with HIPAA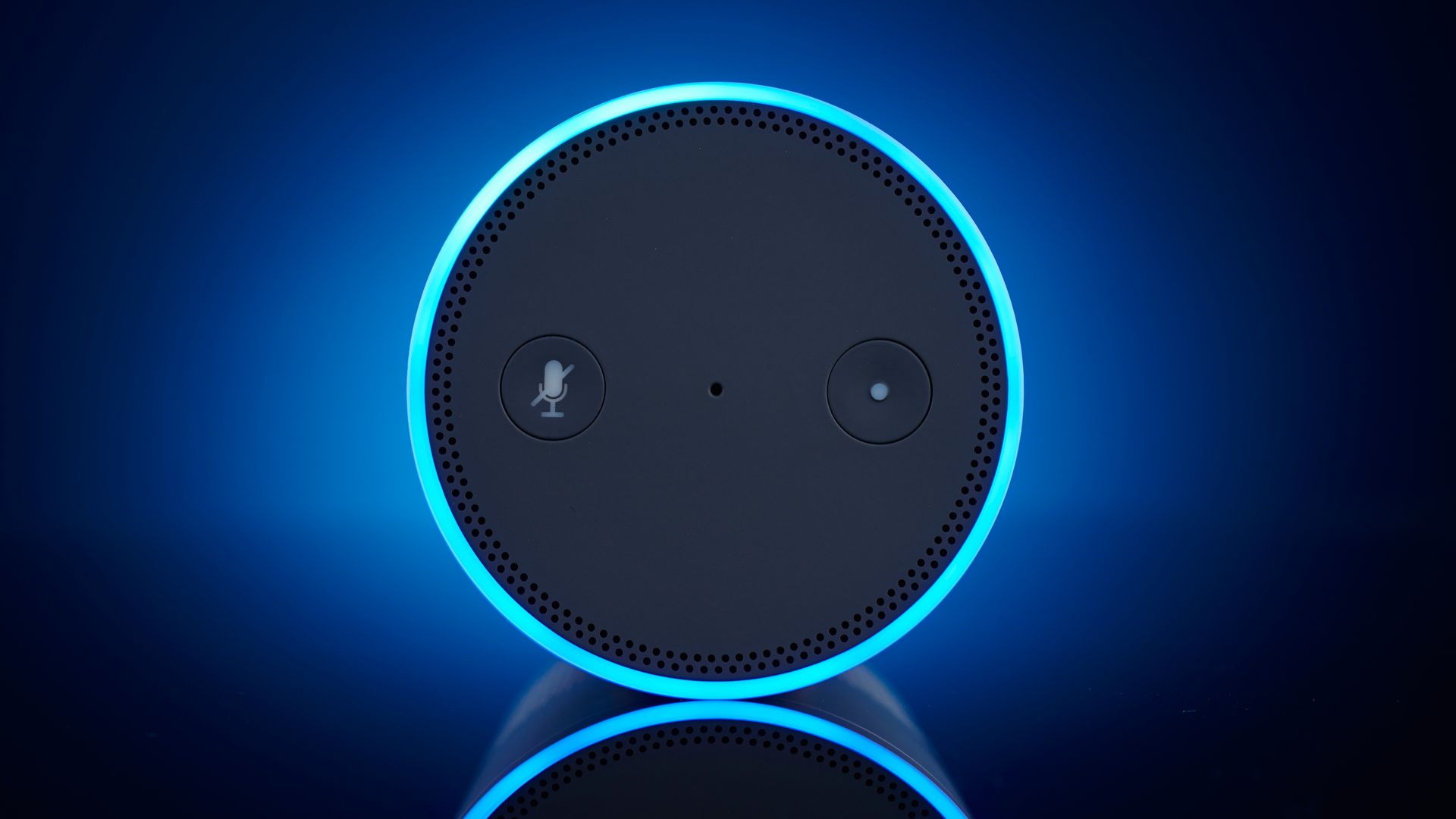 ICYMI yesterday, Amazon's Alexa has now added some new functionalities that comply with HIPAA, the health care privacy law.
One, a partnership with Express Scripts, allows users to check the status of prescription refills. Others will let people ask about their last blood-sugar reading, or help them find an urgent care center nearby.
Why it matters: These applications themselves aren't particularly earth-shattering, but just getting over the hump of HIPAA compliance is a big deal for Alexa.
Each new step Amazon takes into the health care system is worth paying attention to, given the company's very clear desire to break into health, and particularly the pharmacy supply chain.
Go deeper: Amazon's buyout of PillPack is just a start
3. Legal battle erupts over migraine drug
Amgen and Novartis jointly developed and sold the first FDA-approved drug to prevent migraines, which hit the market last year. But now their alliance is crumbling and they're suing each other, my colleague Bob Herman reports.
The big picture: Everyone is so mad. These pharma giants are throwing every legal punch possible because there is so much money at stake.
Because Aimovig was the first in this class of migraine drugs to get FDA approval, it got the upper hand and controls 53% of the market.
U.S. sales of Aimovig were $119 million in 2018, but Wall Street analysts think sales could hit almost $2 billion by 2025.
The intrigue: Everything revolves around the contracts that Amgen and Novartis signed, which outlined how they would collaborate on research and marketing for Aimovig.
Amgen terminated the contracts on April 2, alleging a subsidiary of Novartis violated the terms by helping another company, Alder BioPharmaceuticals, make a competing migraine drug. Novartis admitted this after the fact, yet said it would still help Alder for another 5 years, according to Amgen's lawsuit.
Novartis denies the claims, arguing it didn't significantly breach their agreements because Alder's pending product isn't a true competitor. Instead, Novartis asserted Amgen is inappropriately ending the partnership "to keep the Aimovig profits for itself" and before Novartis "has come close to earning a return on its investment."
Go deeper:
4. What went wrong at Blink Health
When it first launched in 2014, Blink Health was supposed to disrupt the pharmaceutical supply chain, allowing patients to pay a rock-bottom price for generic drugs online, then pick them up at a nearby pharmacy.
Instead, its business has faltered, and it has tried to get things back on track largely by operating a lot more like the old, established players, rather than trying to disrupt them, according to Bloomberg, which interviewed current and former Blink officials and reviewed multiple legal filings.
What went wrong, according to Bloomberg:
Blink learned the hard way about the well-established role for pharmacy benefit managers. It contracted with MedImpact as its PBM, but disputes over fees have been a problem. The 2 companies sued each other, and reached a settlement last year.
Both CVS and Walgreen's stopped working with Blink, reportedly because they wanted a bigger share of the profits.
The bottom line: Health care does not disrupt easily, and that's part of the reason we focus so much on companies like Amazon — big companies have deep pockets and a general ability to be the bully, which seem to be necessary in order to wrestle some market share away from the established players.
5. Hospitals aren't ready for cyberattacks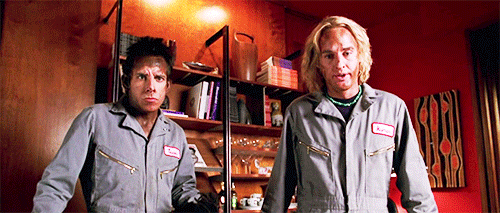 Cyberattacks against health care providers are dangerous and increasingly common, but most hospitals and doctors aren't prepared for that threat, The Verge reports.
Details, from Axios' Caitlin Owens:
Health care technology is increasingly connected to the internet, but the sector overall lags behind others in the way that it protects its information technology infrastructure.
Most hospitals don't have the resources or the awareness to monitor cybersecurity threats, and data security is often focused more on patient privacy.
Between the lines: Although there is a divide between clinicians focused on patient care and cyber experts who want to secure hospital systems, there's a strong case for integrating those concerns.
For example, attacks that expose patients' health records can divert resources away from patient care.
Go deeper: Health care data hacks are on the rise
Correction: This post has been updated to reflect the fact that Blink Health and MedImpact settled their lawsuits.