March 27, 2019
Good morning ... D.C. readers: You're invited to a conversation about Transforming Transportation.
Tomorrow at 8am ET, join Axios Autonomous Vehicles reporter Joann Muller for a look into the policies and innovations defining the next era of transportation. RSVP here.
1 big thing: Trump's all-or-nothing gamble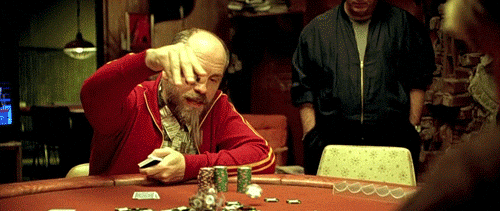 The Trump administration's new legal argument against the Affordable Care Act is a political risk. It may also be a liability in court.
How it works: The legal issue here is "severability" — if the ACA's individual mandate is unconstitutional, can it be struck down in isolation? Or is it too intertwined with other parts of the law?
Flashback: We've seen this movie before — in 2012, at the Supreme Court.
According to behind-the-scenes reporting from the 2012 ACA case, four conservative justices wanted to strike down the entire law. Chief Justice John Roberts reportedly wanted to strike down the mandate and protections for pre-existing conditions while leaving the rest intact.
But the other conservatives wouldn't budge, and faced with a choice between upholding or striking down the whole thing, Roberts chose the former.
The Justice Department has now forced that same all-or-nothing decision into the case now pending before the 5th Circuit Court of Appeals.
"There's no way they were getting Roberts' vote anyway … but this won't help," said Jonathan Adler, a law professor at Case Western Reserve University who helped spearhead a different challenge to the ACA.
"It's contrary to everything he's ever said and done on severability," Adler argues.
It may not get that far. "I think the states ultimately lose," Adler said. "I think the most likely outcome is they lose in the 5th Circuit. If they don't lose at the 5th Circuit, they will lose at the Supreme Court."
If that's what happens, adopting this riskier legal strategy may ultimately be the only thing that saves Republicans from the political nightmare of wiping out 20 million people's health care coverage with no strategy on how to replace it.
I'll spare you a long list of quotes from President Trump's trip to Capitol Hill yesterday. Suffice it to say that no, Republicans still do not have a plan for what happens next if they finally succeed in killing the ACA. Some things never change.
2. Why Purdue's opioids settlement matters
Purdue Pharma was willing to pay handsomely to avoid a high-profile, televised trial over the company's role in the opioid crisis.
Driving the news: Purdue, the maker of OxyContin, reached a $270 million settlement yesterday with Oklahoma, where the first major trial over the opioid epidemic is set to begin in May.
Details, via the Wall Street Journal:
Purdue will pay Oklahoma just shy of $200 million, most of it to fund a new addiction treatment center. Members of the Sackler family, which founded and controlled Purdue during its OxyContin heyday, will contribute another $75 million.
The big question: How much more is Purdue willing to pay to settle the 1,600 other lawsuits that have been consolidated before a federal judge in Ohio?
"It's got to set off a feeding frenzy," University of Georgia law professor Elizabeth Burch said. "There's blood in the water now."
What we're watching: Purdue has said it's considering declare bankruptcy, which would likely limit plaintiffs' ability to collect damages they might win at trial.
That possibility "exerted powerful leverage at the bargaining table in Oklahoma," The New York Times reports, and could jump-start settlement talks in the larger, consolidated case as well.
Purdue's settlement doesn't affect the other companies Oklahoma is pursuing, including Johnson & Johnson.
3. Drones are delivering blood now
The push to begin delivering commercial products via drone is starting — where else? — with health care.
A North Carolina hospital is part of the first regular commercial drone flights the Federal Aviation Administration has ever authorized, AP reports.
The drones are flying blood samples from one hospital building to another, per AP.
The FAA has also signed off on a test program in Nevada that would use drones to deliver defibrillators to patients in rural areas during an emergency.
The other side: "They're cool, headline-making tests. But when you get down to ... the economics of logistics, that's a different matter," said Colin Snow, of the drone research firm Skylogic.
4. Everything's more expensive in a hospital
Durable medical equipment is the culprit in the latest installment of Kaiser Health News' series on surprisingly large hospital bills.
The patient in this story hurt his knee playing soccer. The hospital prescribed an over-the-counter painkiller and a knee brace.
Surprise! The hospital charged $882 for the knee brace, of which his insurer only covered $52, leaving him with a bill for $830.
The same brace retails for $242.
This is not an isolated incident, or a controversy limited to this kind of medical equipment. There was the $629 Band-Aid; the stitches that ran $500 each; the $1,877 bill for piercing a 5-year-old's ears.
In some cases, like the knee brace, those prices are straightforward markups. In others, like the Band-Aid, a normally cheap product becomes the vehicle for hospitals to tack on other fees.
The consistent thing is that hospital prices are very high, in part because they were intended to be starting points to negotiate with insurers. But steadily rising deductibles are putting patients on the hook for more of those costs.
5. Medicare buy-in polls better than single-payer
A Medicare buy-in is more popular than switching to a single-payer health care system, according to a new poll from Quinnipiac University.
By the numbers: Overall, voters were split on the wisdom of single-payer — 45% said it would be a bad idea, and 43% said it would be a good idea.
Respondents were more bullish on letting people buy into Medicare, with 51% saying it's a good idea and 30% saying it's a bad idea.
Republicans were the difference-makers. They overwhelmingly oppose single-payer (79% against), but a plurality of Republican voters (43%) support a Medicare buy-in.
Between the lines: Although the political battle between these rival plans is playing out primarily as a litmus test in the 2020 Democratic primary, Democrats seem fine with either proposal.
69% of Democrats said single-payer is a good idea, compared to 62% who said the same for a Medicare buy-in.
Yes, but: Even a Medicare buy-in limited to people older than 50 — pretty much the smallest option on the table for Democrats — would still provoke a big fight from industry.
Thanks for reading. As always, please send your tips and feedback to [email protected] or just reply to this email.