Axios Vitals
January 10, 2019
Good morning … First things first: Let's all take a minute to marvel at the skill of this helicopter pilot, hovering just a few inches from a snowy mountainside to rescue an injured skier. Amazing.
1 big thing: Winning ACA case may be dangerous for GOP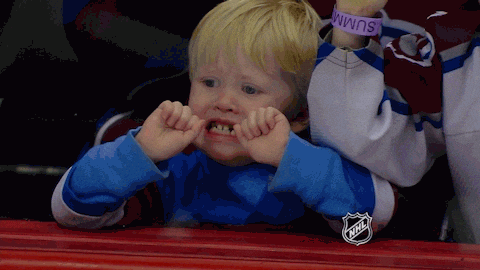 Congressional Republicans have a lot to fear if the Republican-led lawsuit against the Affordable Care Act succeeds — as it has so far. But only a handful of them seem to be sweating it, Axios' Caitlin Owens reports this morning.
The big picture: Protections for people with pre-existing conditions were a centerpiece of the campaign that just won Democrats control of the House, even though Republicans insisted during that campaign that of course they wanted to protect pre-existing conditions.
But the lawsuit, filed by Republican attorneys general and supported by the Republican administration, would strip away those protections, if it succeeds. And last month, it won the first round in this process.
What they're saying: Several congressional Republicans told Caitlin they still hope Republicans win the lawsuit, even though the loss of coverage for sick people could carry big political consequences.
"It means that we could rebuild and make sure that we have a health care system that is going to ensure that individuals are in charge of their health care," Rep. Cathy McMorris Rodgers (R-Wash.) said.
Sen. David Perdue (R-Ga.) said that "of course" he wants the challengers to win.
The other side: Some in the GOP aren't as pleased with this situation. Rep. Greg Walden (R-Ore.) wants to fully repeal the ACA's individual mandate, which would likely settle this issue.
The bottom line: "The longer we're talking about preexisting conditions, the longer we're losing," said Matt Gorman, the communications director for House Republicans' campaign arm during the 2018 cycle.
We could be talking about pre-existing conditions for a long time, if this lawsuit keeps wining.
2. What the Senate wants to do on drug prices
Sen. Chuck Grassley, the new chairman of the Senate Finance Committee, told reporters yesterday he has 3 top priorities on drug pricing:
A bill to ban "pay for delay" settlements between brand-name and generic drug companies.
The CREATES Act, which would give generics easier access to the product samples they need to develop their drugs.
A bill to let Americans import cheaper drugs from Canada.
Between the lines: Grassley isn't quite as pharma-friendly as the committee's last chairman, former Sen. Orrin Hatch. The industry opposes all three of those measures.
One bit of good news for pharma, though: Grassley said he wants to see changes to the Trump administration's proposal to base Medicare payments for certain drugs on the prices that European countries pay.
Democrats, meanwhile, are all about Trump's European-pricing plan. Sen. Bernie Sanders (I-Vt.) will introduce a similar proposal today, alongside a bill to allow drug importation and another to let Medicare negotiate directly for the cost of prescription drugs, rather than relying on third parties.
3. Day 3 of #JPM19
Here's a taste from Bob Herman's notebook:
Palpable giddiness around Medicare Advantage.
Companies and investors at the J.P. Morgan Healthcare Conference are beyond jazzed about Medicare Advantage. Health insurers are expecting huge membership growth, and other companies like Evolent Health are increasingly helping hospitals start their own MA plans.
Stay tuned for preliminary federal data showing how many people enrolled in MA during the 2019 enrollment period — it's coming soon.
AbbVie's price hike on Humira.
Drug companies often argue increases in list prices mostly or entirely go to cover rebates paid to middlemen to keep their spots on preferred drug lists. That's not the case for the world's top-selling drug. AbbVie raised the price of Humira by more than 9% in January 2018 and by about 6% earlier this month, and executives revealed AbbVie kept more than half of the spoils from the 2018 increase.
Robots are infiltrating the operating room.
Intuitive Surgical, which makes the pricey da Vinci surgical robot system, engaged in the time-honored JPM tradition of releasing favorable, preliminary fourth-quarter earnings in front of a captive audience — juicing up its stock price by 7%, or almost $4 billion in market cap. It's worth reminding, however, that research shows robotic surgery costs a lot more than conventional surgery, but "does not result in statistically better treatment outcomes."
A moment of candor.
Jon Kessler, CEO of health savings account provider HealthEquity, described the regulatory and political environment right now as a "dumpster fire."
4. Shutdown limits FDA inspections
The partial government shutdown has caused the Food and Drug Administration to "suspended all routine inspections of domestic food-processing facilities," the Washington Post reports.
FDA Commissioner Scott Gottlieb told the Post he hopes to bring inspectors back to work next week to focus on high-risk facilities.
Yes, but: The FDA inspects only a small percentage of food facilities every year. It has to inspect high-risk facilities once every 3 years, and other plants every 5 years.
The agency normally does about 160 inspections per week, Gottlieb told the Post. The U.S. has tens of thousands of food-making facilities.