Axios Vitals
May 17, 2023
Halfway through the week, Vitals readers. Today's newsletter is 943 words or a 3½-minute read.
Situational awareness: North Carolina's GOP-controlled legislature Tuesday night carried out a razor-thin override of Democratic Gov. Roy Cooper's veto of a bill that tightens restrictions on abortion care.
1 big thing: Race is on for RSV vaccine for infants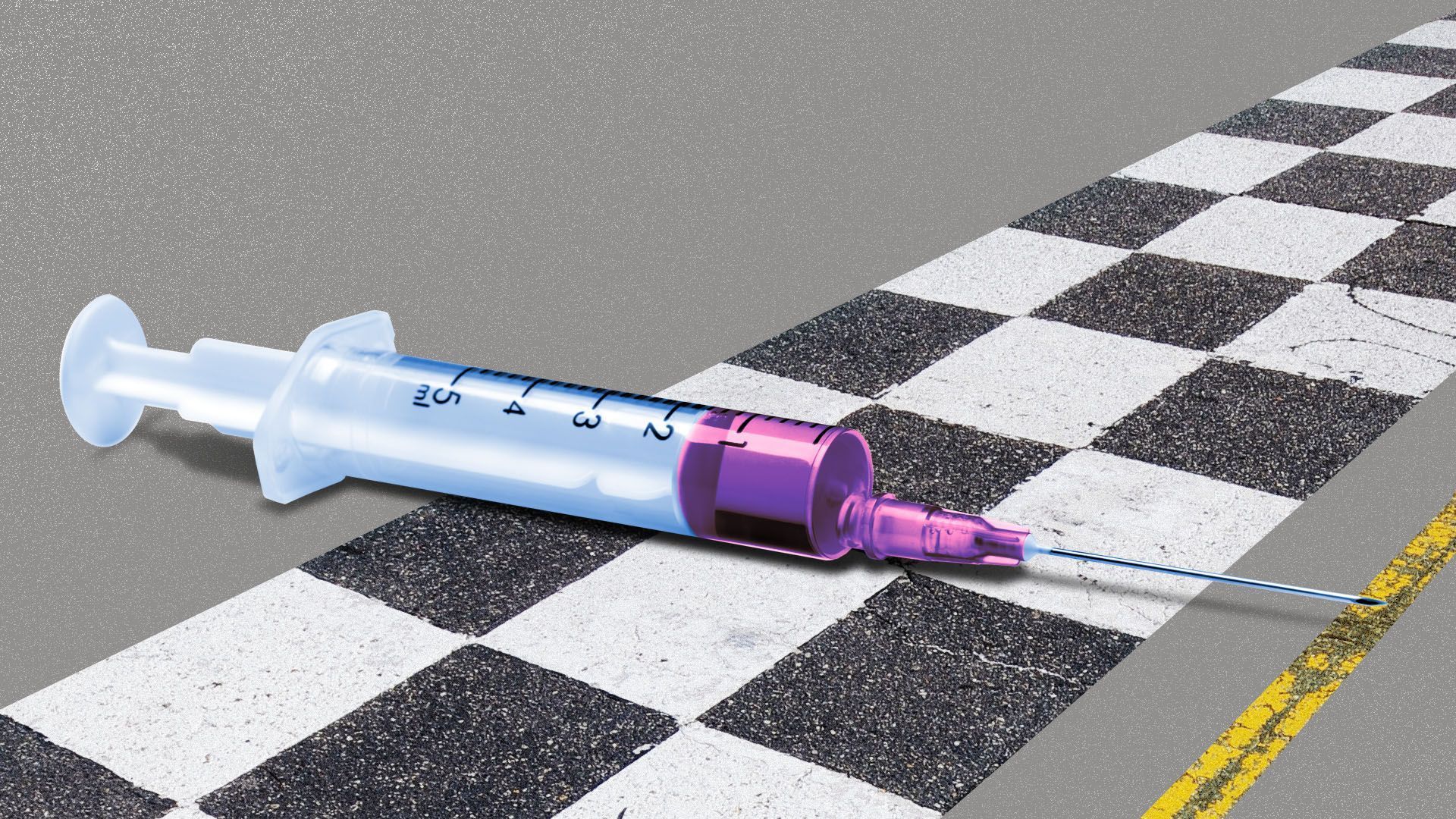 After decades of research and multiple failed attempts, Americans could find themselves with several RSV vaccines to choose from by next winter, Axios' Oriana González writes.
Driving the news: FDA advisers tomorrow will weigh whether it's safe to protect infants against the respiratory virus by giving pregnant people an experimental Pfizer shot.
Catch up quick: RSV was part of last winter's "tripledemic" and was blamed for filling some children's hospitals to capacity.
The virus has symptoms similar to the common cold but can be life-threatening for infants, young children and the elderly.
Go deeper: The FDA recently approved GlaxoSmithKline's RSV vaccine for people aged 60 and older, and the agency is expected to issue a decision on Pfizer's vaccine for that same age group at the end of this month.
Moderna is in the process of developing a vaccine for adults 60 and older and plans to apply for FDA approval this quarter.
The CDC's immunization advisory committee is likely to discuss FDA-approved RSV vaccines during its June meeting. If the agency gives the go-ahead, shots could be available to the public in the fall.
Details: A maternal vaccine like the one being debated tomorrow is the way it would create neutralizing antibodies in pregnant women that can be transferred to infants in the womb.
Pfizer's vaccine had an 81.7% efficacy at protecting newborns from birth until three months against severe illness and a 69.4% efficacy through the first six months of life.
In briefing documents, FDA reviewers said the safety data was "generally favorable."
The agency is expected to issue a final decision in August.
Between the lines: Health experts are still calling for tougher scrutiny of Pfizer's vaccine for newborns after trials for GSK halted trial for a similar shot over increased risks of preterm births and neonatal deaths.
Pfizer has not reported similar safety concerns, but some health experts told the British Medical Journal that FDA staff take the GSK results into consideration when reviewing the vaccine.
What we're watching: Sanofi and AstraZeneca are working on an RSV antibody for infants under 12 months of age and the FDA has scheduled an advisory committee meeting for June 8.
2. Providers brace for Medicaid redetermination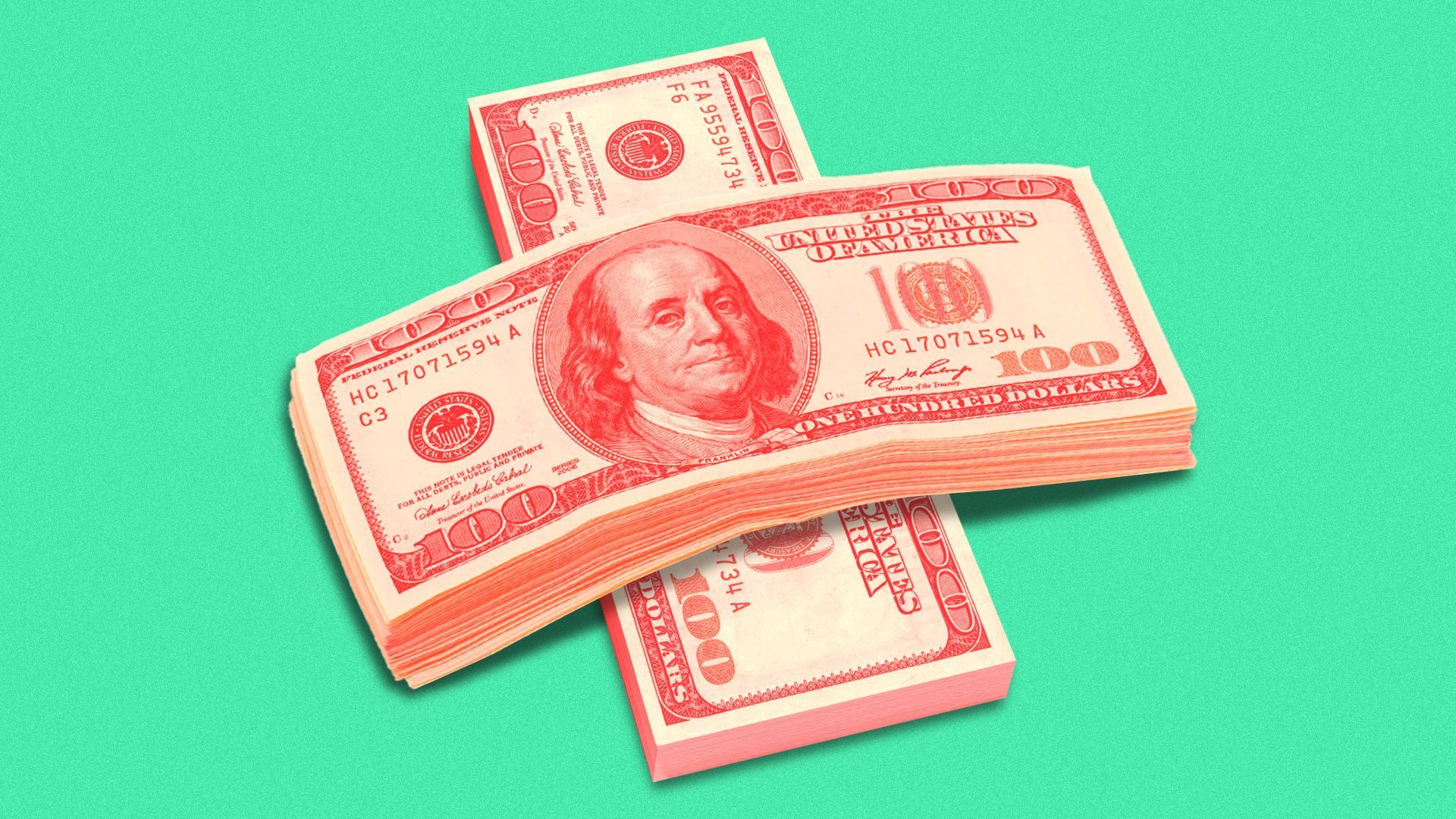 A surge in the uninsured population from Medicaid redetermination could swamp some health systems that struggled to stay afloat during the pandemic.
But experts say it could also translate into a financial boost if enough individuals find new sources of coverage, Axios' Arielle Dreher writes.
Why it matters: Even the temporary loss of coverage, as states unwind their COVID-era Medicaid enrollment requirements, means more people will go without checkups, increasing the likelihood they'll wait until they're sick to seek help.
Driving the news: An estimated 17 million children and adults could lose Medicaid coverage this year, after pandemic-era protections are rolled back, per a recent KFF survey.
Trinity Health, an 88-hospital health system operating in 26 states, estimates that Medicaid redetermination could result in a loss of $70 million to $90 million if disenrolled people don't find other arrangements and the system has to provide them with charity care.
What we're watching: Redeterminations could change the payer mix in a revenue-positive way if patients go from Medicaid to employer-sponsored or ACA plans.
One Urban Institute report estimates that as many as 10.5 million patients could shift from Medicaid to employer-sponsored coverage or a marketplace plan.
3. How many have dropped from Medicaid rolls
At least 192,000 people have been removed from Medicaid rolls since the first batch of states began redetermining eligibility last month.
States that posted numbers to date included Arkansas, Arizona, Idaho, New Hampshire and Virginia, per data compiled from the respective states and KFF.
Zoom in: The percentages of those being removed from the rolls have varied.
In Arizona, 2.2% of Medicaid recipients — or about 39,800 residents — have fallen off. In Arkansas, it was about 6.3%, or about 72,800 people.
Some states, like North Carolina and South Dakota, may see thousands lose coverage from redetermination, then be added back to the rolls via Medicaid expansion that takes effect in both states this summer, CBS News reports.
4. Public support wanes for vaccine mandates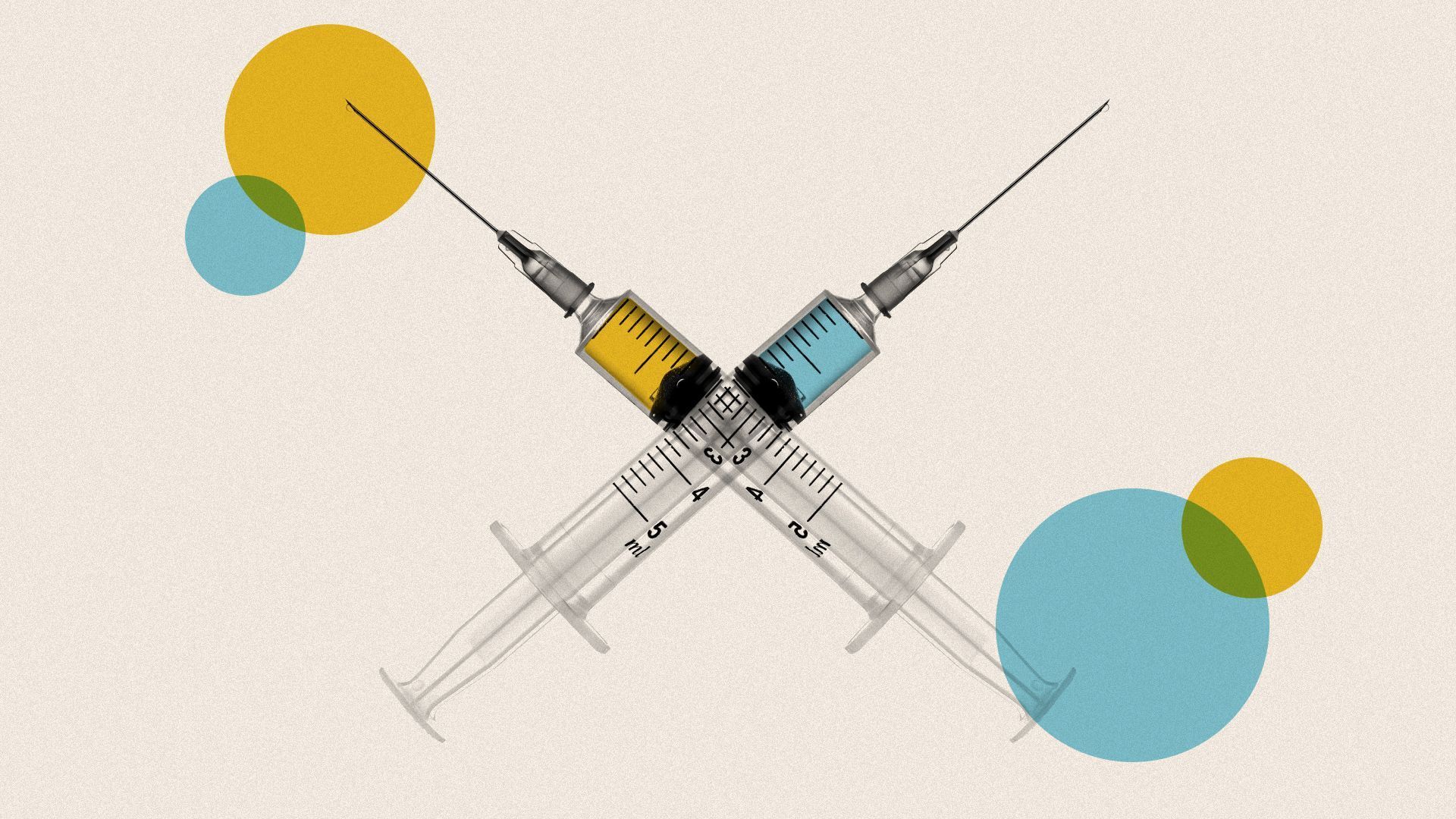 Americans are much more confident in routine childhood vaccines than COVID-19 shots, but support for vaccine requirements in schools has slipped from pre-pandemic levels, according to a new Pew Research Center study, Axios' Adriel Bettelheim writes.
Why it matters: Responses from the study of more than 10,000 adults suggest that vaccine hesitancy around COVID hasn't fueled significantly wider anti-vax sentiment.
But the share who say parents should be able to decide not to vaccinate their children now stands at 28%, up 12 points from four years ago.
What they found: 88% of Americans believe the benefits of childhood vaccines for measles, mumps and rubella outweigh the risks, compared to 62% who have the same views about COVID-19 vaccines.
70% say healthy children should be required to be vaccinated in order to attend public schools, down from 82% in 2019 and 2016.
5. Quote du jour: NIH targets genome diet secrets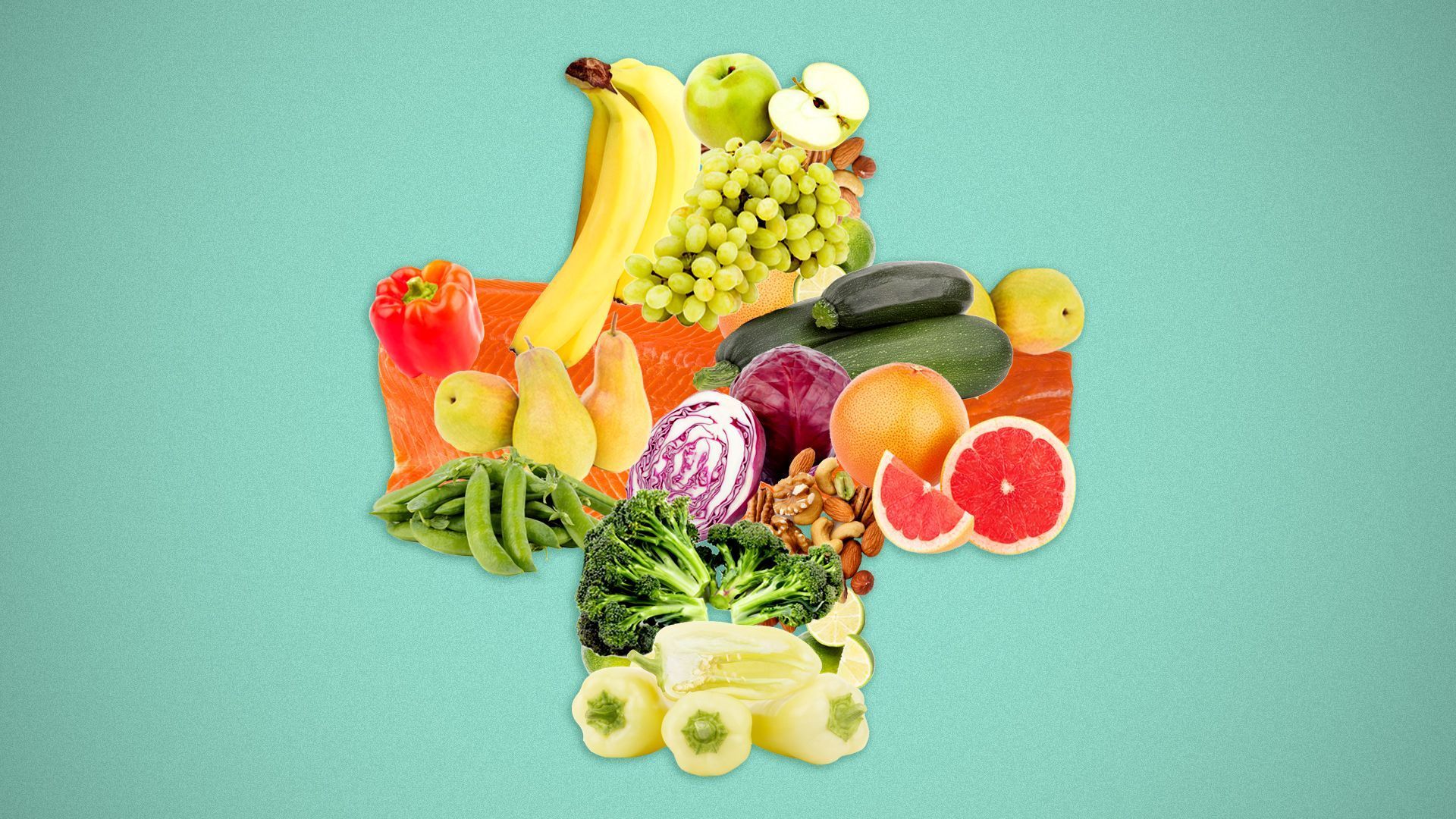 "Diet-related diseases are the No. 1 killer in this country right now. This is going to help us understand why some people respond to these interventions and others don't."
— Holly Nicastro, coordinator of the NIH's Nutrition for Precision Health study, a landmark, 10,000-person initiative that's launching to examine how factors like genetics and lifestyle influence our bodies' response to diet. The goal is to someday create more personalized nutrition recommendations.
6. Catch up quick
🏥 Abortion bans led to life-threatening health complications, report finds. (Axios)
👉 More than 1.6 million years of extra life lost among Black Americans. (Axios)
🦠 CDC alerts doctors about mpox outbreak in Chicago and possible summer rise in cases. (NBC News)
🏛 FTC's Amgen activism will spare smaller biotechs. (Wall Street Journal)
Thanks for reading Axios Vitals, and to senior editor Adriel Bettelheim and senior copy editor Bryan McBournie. Please ask your friends and colleagues to sign up.