Axios Vitals
June 25, 2020
Good morning ... Find somebody who loves you as much as the American health care system loves fax machines.
Today's word count: 754, a 3-minute read.
1 big thing: No, seriously, it's getting a lot worse
The coronavirus pandemic is getting dramatically worse in almost every corner of the U.S.
The big picture: The U.S. today is getting closer to the worst-case scenario envisioned in the spring — a nationwide crisis, made worse by a vacuum of political leadership, threatening to overwhelm hospitals and spread out of control.
Nationwide, cases are up 30% compared to the beginning of this month, and dramatically worsening outbreaks in several states are beginning to strain hospital capacity — the same concern that prompted the nationwide lockdown in the first place.
This is the grimmest map in the eight weeks since Axios began tracking the change in new cases in every state.
By the numbers: Over half the country — 26 states — have seen their coronavirus caseloads increase over the past week.
New cases are up 77% in Arizona, 75% in Michigan, 70% in Texas and 66% in Florida.
California, which has seen steady increases for weeks, recorded a 47% jump in new infections over the past week.
Increased testing does not explain away these numbers. Other data points make clear that we're seeing a worsening outbreak, not simply getting better data.
Seven states, including Arizona, have set records for the number of people hospitalized with coronavirus, and the percentage of all tests that come back positive is also increasing.
The whole point of the national lockdown was to buy time to improve testing and give infection levels a chance to level off without overwhelming hospitals. That worked in New York, but as other parts of the country begin to see their outbreaks intensify later, the same risks are back at the forefront.
2. NIH owns part of Moderna's vaccine candidate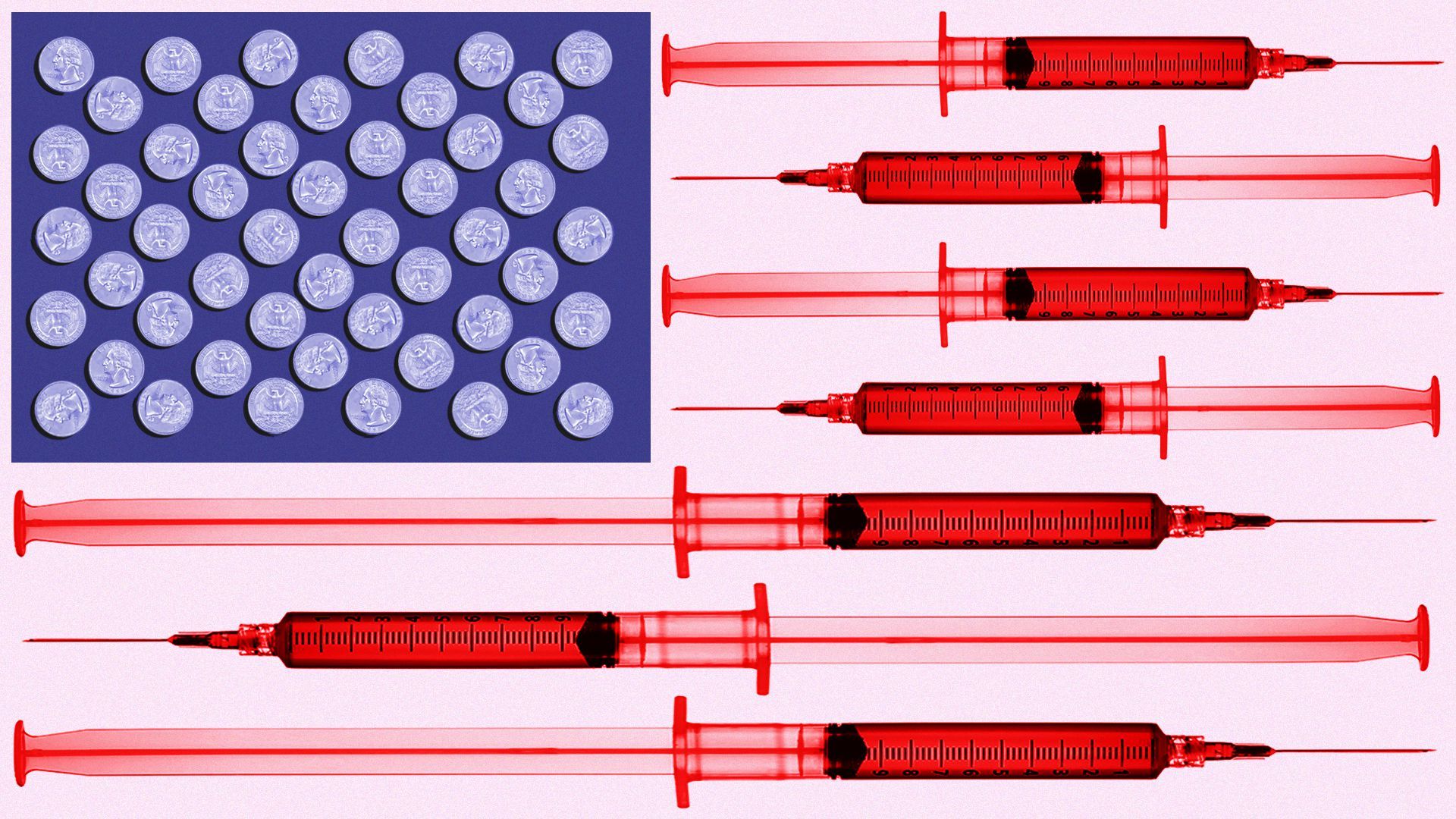 The National Institutes of Health owns some of the intellectual property that undergirds Moderna's potential coronavirus vaccine — which could give the federal government some muscle if that vaccine succeeds, but isn't affordable or widely available, Axios' Bob Herman reports.
The big picture: The NIH mostly funds outside research, but it also often invents basic scientific technologies that are later licensed out and incorporated into drugs that are sold at massive profits.
The agency rarely claims ownership stakes or pursues patent rights, but that appears to be different with this coronavirus vaccine.
"We do have some particular stake in the intellectual property" behind Moderna's coronavirus vaccine, NIH director Francis Collins said during an Economic Club interview in May.
Why it matters: Co-owning the vaccine could allow NIH to more broadly license the underlying technology to other vaccine manufacturers "without the consent of Moderna," said Zain Rizvi, a health law and policy researcher at Public Citizen.
Yes, but: Many experts anticipate a coronavirus vaccine, once proven safe and effective, would be made as widely available as possible, and that developers aren't likely to seek big profits from it.
"Talking to the companies, I don't hear any of them say they think this [vaccine] is a money-maker," Collins said during his Economic Club interview. "Nobody sees this as a way to make billions of dollars."
3. Catch up quick
The U.S. hit a single-day record yesterday for new cases.
4. How masks became political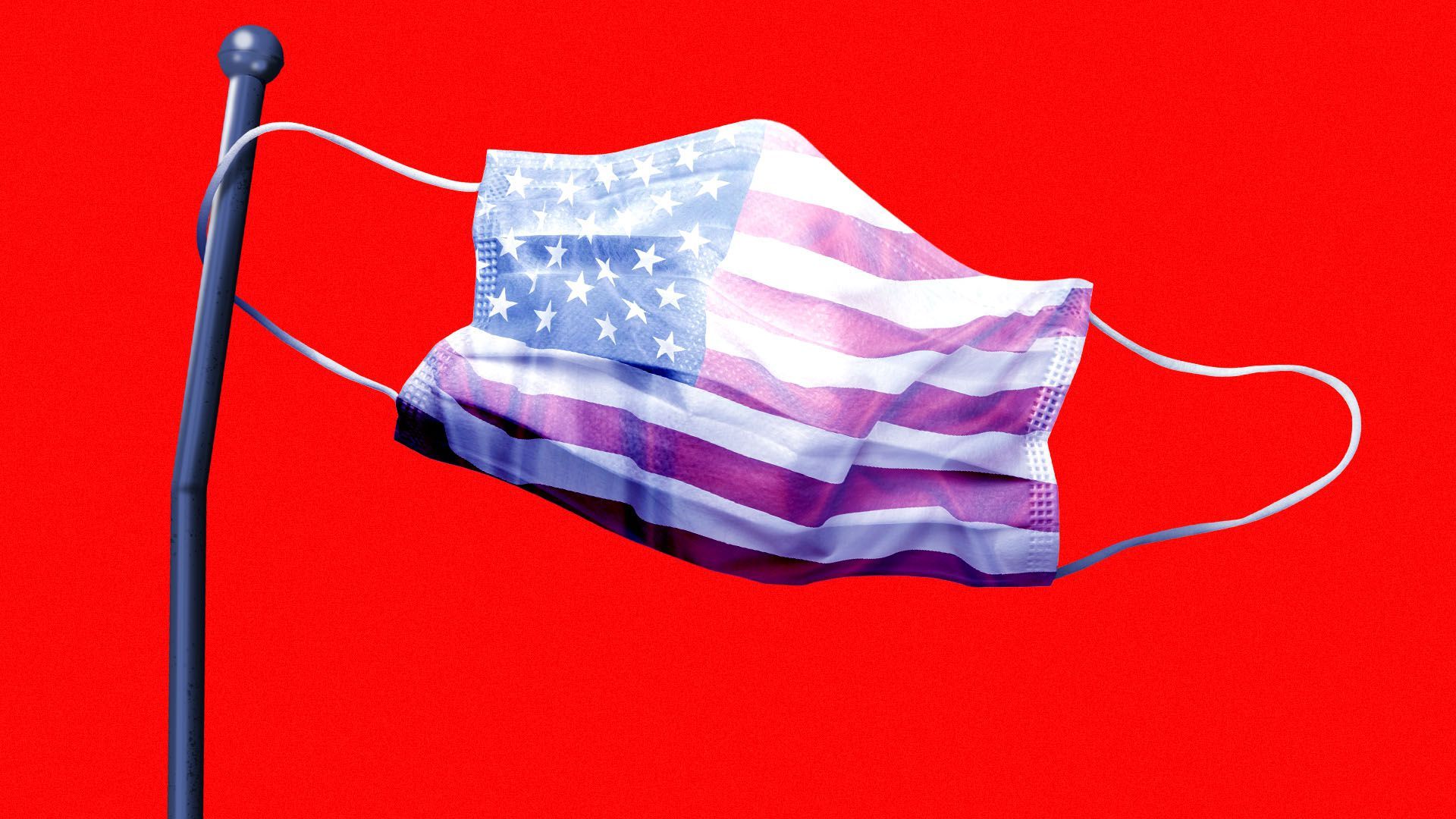 Mask-wearing has become the latest partisan division in an increasingly politically divided pandemic, Axios' Bryan Walsh writes.
By the numbers: Results from months of the Axios-Ipsos coronavirus polls show a clear and growing political divide between Democrats and Republicans on mask-wearing habits.
Nationally, the percentage of Democrats who reported wearing a mask all the time when leaving home rose from 49% between April 10 and May 4 to 65% between May 8 and June 22.
During the same time period, the percentage of Republicans who reported constant mask-wearing rose from 29% to just 35%.
Between the lines: Conservatives who prize individual autonomy over social responsibility experience "a massive pushback of psychological resistance" when presented with mask mandates, says Steven Taylor, the author of "The Psychology of Pandemics."
That reaction is reinforced "if leaders like Trump downplay the significance of COVID-19 or if they won't wear masks," says Taylor. As a result, wearing a mask in conservative communities means visibly going against public opinion, while the opposite is true in communities where mask use is common.
5. 1 PSA thing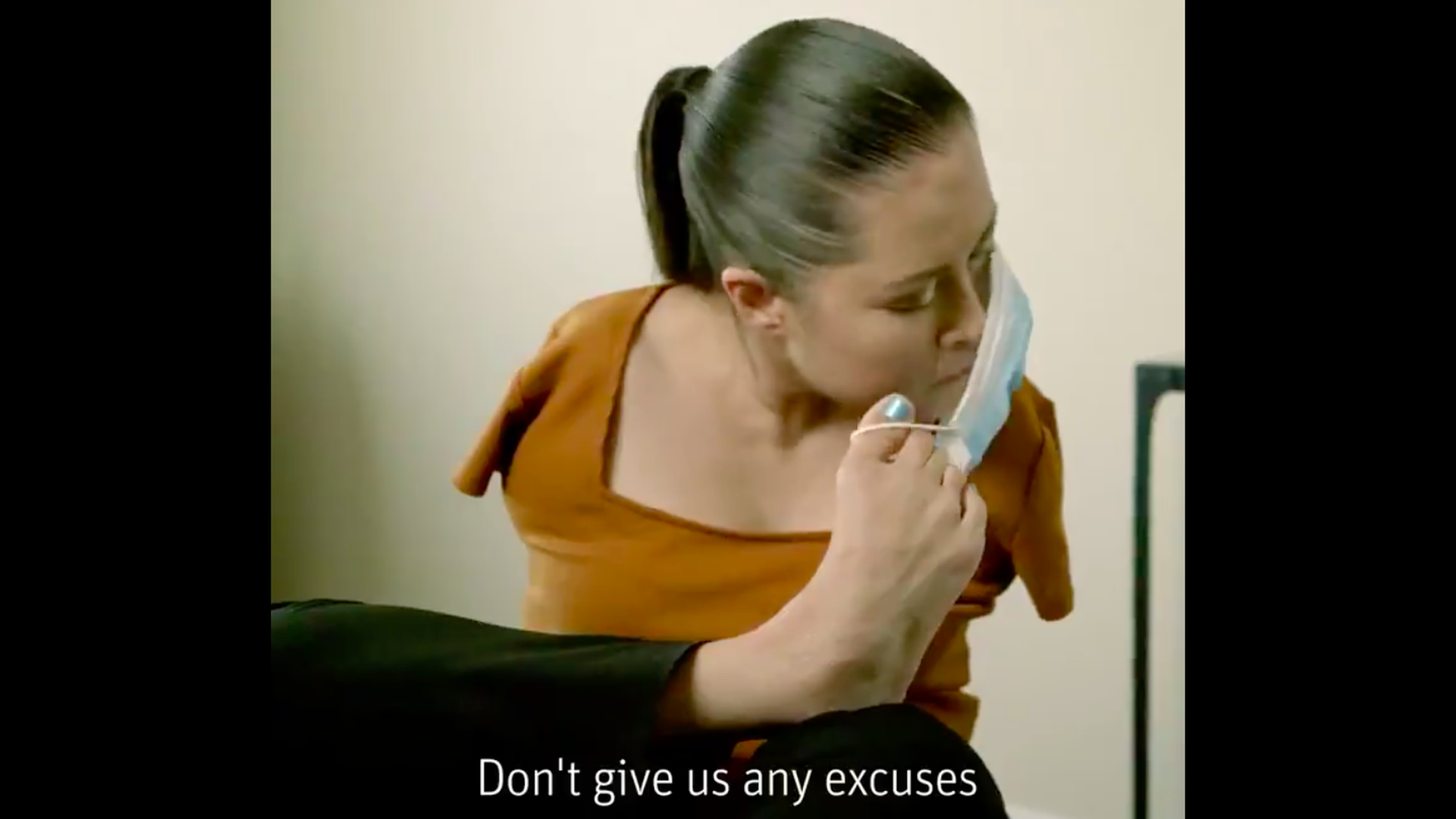 If you need something to help persuade the mask resister in your life to just put on the mask already, this might help.