Good morning ... There will be more poignant remembrances of John Dingell, but I also encourage you to take a minute and listen to this voicemail where he gleefully recounts a news story about a guy getting stuck in an ATM. This is definitely the sense of humor I remember from covering the Energy and Commerce Committee years ago. Rest in peace.
1 big thing: Timing worries for Trump's drug plan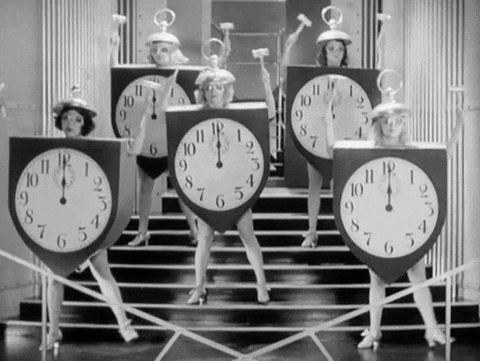 The Trump administration's latest drug-pricing plan would have to take effect on a pretty tight timeline. And some people are starting to wonder whether it'll actually happen that fast, my colleagues Caitlin Owens and Bob Herman report this morning.
Why it matters: The new policy would raise Medicare Part D premiums once it takes effect.
For now, the premium hike is expected to be announced this fall.
But if implementation is delayed, that hike could come in the fall of 2020 — right before the presidential election.
Details: The public has 60 days to weigh in, which will be followed by another 60-day period for HHS to evaluate the comments. A final rule should come out around May.
Meanwhile, companies have to submit their drug plans by May, and final bids for Medicare drug plans have to be submitted by June. That leaves almost no time for the industry to reconcile the rule with their 2020 plans.
What we're watching: Part D premiums are heavily subsidized, but the politics of raising seniors' health care costs are never good.
Insurers won't be happy to find themselves in the line of fire regardless of when the changes take place.
"Health insurance providers are concerned over the timeline of implementing for 2020," said Kristine Grow, a spokeswomen for America's Health Insurance Plans.
Democrats would love to weaponize seniors' health care costs right ahead of the 2020 elections. And Republicans can't be excited to have that problem on their hands, though they could also see some benefit from seniors who see their costs at the pharmacy counter fall.
2. Generics: Approved but not available
The Food and Drug Administration has been approving generic drugs at a record clip, but a whole lot of those drugs aren't actually available to U.S. patients.
"It's a real problem because we're not getting all the expected competition," FDA Commissioner Scott Gottlieb told Kaiser Health News, which analyzed generics' availability using FDA and industry records.
By the numbers: The FDA has approved some 1,600 new generics since the beginning of the Trump administration, per KHN.
But 43% of them — about 700 drugs — aren't actually on the market.
Of the generics that would be the first to compete with a brand-name drug, 36% aren't on the market, meaning those brands can still price their products as if a generic had never been approved.
How it works: Consolidation in the drug manufacturing business has kept some generics off the market, especially injectable drugs. So have shortages of certain ingredients.
Also, some of these newly approved applications were filed years ago, and drugmakers have already moved on to other, more profitable products.
And then there are "pay-for-delay" agreements — legal settlements in which a brand-name drugmaker pays a would-be generic competitor to stay off the market.
The bottom line: Approving so many generics is one of the most tangible steps the administration has taken to try to lower drug prices. But that only works if the products actually end up coming to market.
3. Civica Rx plans to disrupt the supply chain
The non-profit drug supplier Civica Rx, which aims to supply drugs that are unavailable due to shortage or price, will also try to force transparency about how money flows through the hands of middlemen, Caitlin reports.
What they're saying: "We will not pay listing fees or rebates to anybody in the middle of the process," CEO Martin VanTrieste said in a briefing on Thursday.
If a hospital wants to use, for example, its local wholesaler, CivicaRx will make it clear how much it's charging the wholesaler so that the hospital can know how much the wholesaler is keeping.
The hospital can then make a decision about whether they think the middlemen's services are worth the price tag.
Why it matters: This information isn't available for most drugs, and we don't know how much of a drug's price is absorbed by the supply chain. This model could help answer that question.
4. A price cap project in Rhode Island
The largest health insurers, hospitals and doctors' groups in Rhode Island have agreed to cap their annual spending growth to 3.2% from 2019 to 2022. That's a somewhat aggressive target that is below recent national spending growth, Bob notes.
Yes, but: Guaranteed increases of 3.2% may be a good deal for the groups if they think their costs will grow at even slower rates. And there doesn't appear to be any way to enforce this, unlike the state health spending law in Massachusetts.
The bottom line: Rhode Island is a small state, but it's still surprising to see the health care industry voluntarily agree to a spending cap.
5. Drugmakers shuffle their priorities
Pharmaceutical companies are investing a lot more money in gene therapies, which have the potential to save lives and generate enormous profits, while conditions like diabetes slide further down the priority list, Bloomberg reports.
Driving the news: French drugmaker Sanofi announced yesterday that it's bolstering 17 projects, half of them dealing with cancer, and rolling back a dozen others, including diabetes work.
Novo Nordisk, a leading insulin manufacturer (and price-hiker), is also shifting its focus into other areas, Bloomberg notes.
GlaxoSmithKline also recently reoriented itself to focus more on cancer and gene therapy, re-entering a field it had pulled back from a few years ago.
Flashback: It's been about a year since Pfizer gave up on researching new Alzheimer's treatments.
Between the lines: Alzheimer's and diabetes research are vastly different, but the motivations here are similar.
Pfizer gave up on Alzheimer's because it's too hard, making breakthrough profits too unlikely.
Companies are moving away from diabetes because of "tough competition, pricing pressure and scrutiny from U.S. lawmakers," per Bloomberg.
But the common thread is that neither seems likely to yield a giant profit in the short term, while gene therapy seems like a a comparatively safe bet for maximizing the sales of an expensive new drug.
Correction: The top item in yesterday's Vitals misstated the number of adverse events associated with the Impella RP heart pump. There have been 21 adverse events, not 23, and that includes 3 deaths, not 5, according to a Device Events analysis. We regret the error.