Axios Vitals
November 03, 2020
Good morning.
Situational awareness: One week from today, the Supreme Court hears oral arguments over the future of the Affordable Care Act. Also, it's Election Day.
Today's word count is 894, or a 3-minute read.
1 big thing: Partisanship is a public health threat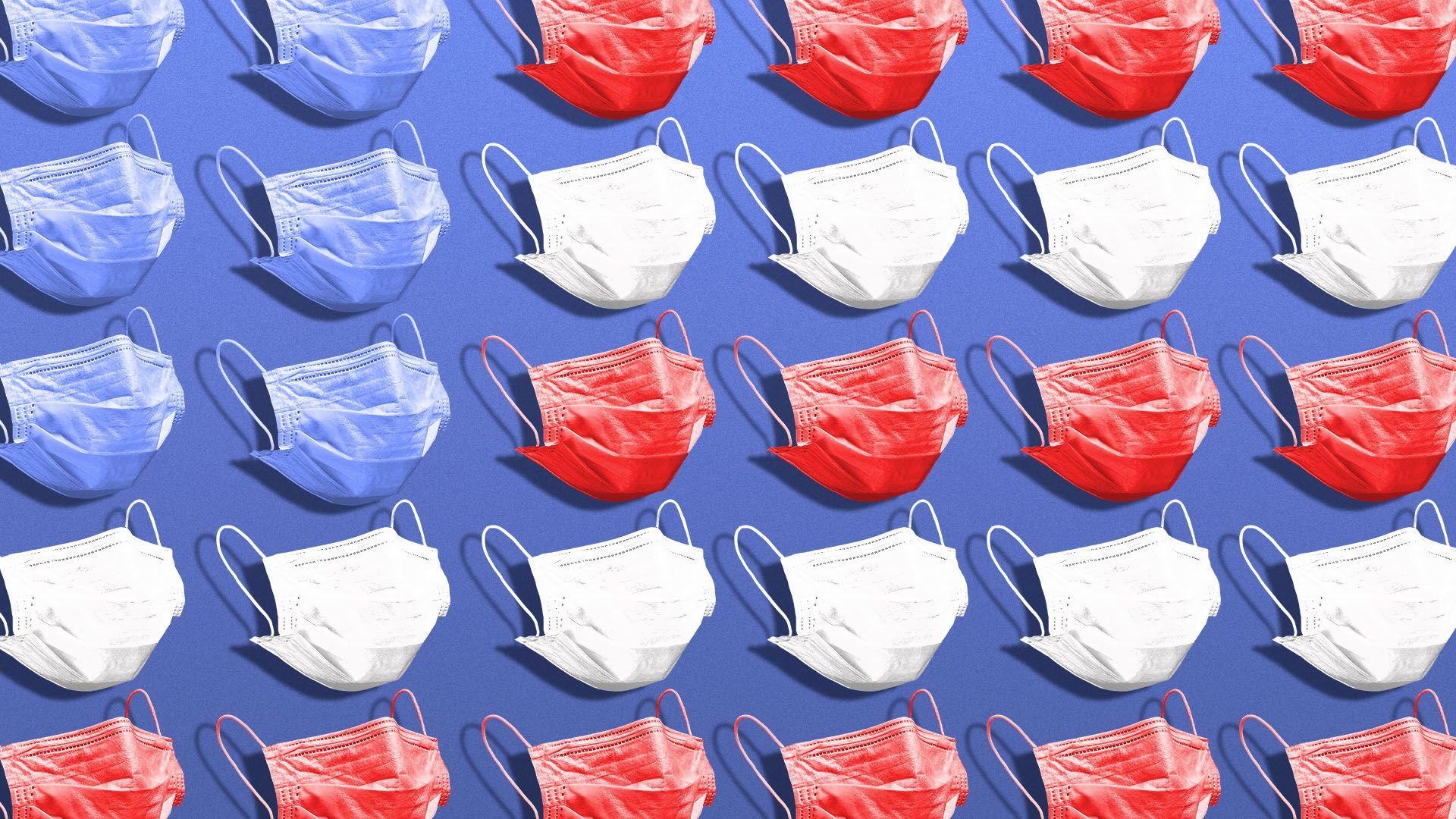 Who Americans voted for in 2016 is a strong predictor of how they reacted to the deadliest pandemic in a century, according to a new study published in Nature.
Why it matters: The coronavirus doesn't care who someone voted for; it infects and kills whenever it is given the opportunity. By doing less social distancing, Republicans are giving it more opportunities, with predictable results.
The big picture: "Partisan differences in physical distancing were linked to higher growth rates of infections and fatalities in pro-Trump counties than necessary," the authors write.
Details: Using the geotracking data of about 15 million people per day, the study found that counties that voted for President Trump in 2016 saw a 24% decrease in movement and visits to non-essential services between March 9 and May 29 of this year. Counties that voted for Hillary Clinton saw a 38% drop.
This partisan gap remained after factoring in variables like counties' coronavirus case counts, population density, income, racial makeup and age makeup.
The study also found that less physical distancing was linked to higher coronavirus infection rates 17–23 days later, and an increase in fatality rates 25–31 days later.
"These results imply that Trump-leaning counties could have curbed their infection and fatality growth rates if they had distanced to the same degree as Clinton-leaning counties did," the authors conclude.
Between the lines: The partisan gap increased with time, and stay-at-home orders only exacerbated the gap, as they were more effective in Democratic counties.
The study found that counties that consumed more Fox News than Democratic-leaning outlets like MSNBC and CNN had less physical distancing.
What we're watching: It seems very unlikely that this dynamic has changed since the end of May.
And regardless of who wins the presidency, it also seems unlikely that pandemic partisanship — or Fox News — is going away any time soon.
2. Governors decline imposing new virus measures
As coronavirus cases continue to surge across the country, many of the hardest-hit states are declining to take meaningful action to slow the spread, the New York Times reports.
The big picture: Governors, particularly Republicans, are resisting the kinds of restrictions that experts say are necessary to mitigate the virus.
In South Dakota, Gov. Kristi Noem has written that "there is no way to stop the virus." In North Dakota, Gov. Doug Burgum said that when it comes to saving lives, "it's not a job for government, this is a job for everybody."
Tennessee Gov. Bill Lee has talked up the need for personal responsibility, and Alaska Gov. Mike Dunleavy told NYT that "there comes a point where people just say, 'I still have to live. I still have to work. I still have to have contact with my family.'"
The other side: Top White House coronavirus advisor Deborah Birx "sounded alarms Monday about a new and deadly phase in the health crisis, pleading with top administration officials for 'much more aggressive action,' even as President Trump continues to assure rallygoers the nation is 'rounding the turn' on the pandemic," WashPost reports.
3. Pregnancy puts women at increased virus risk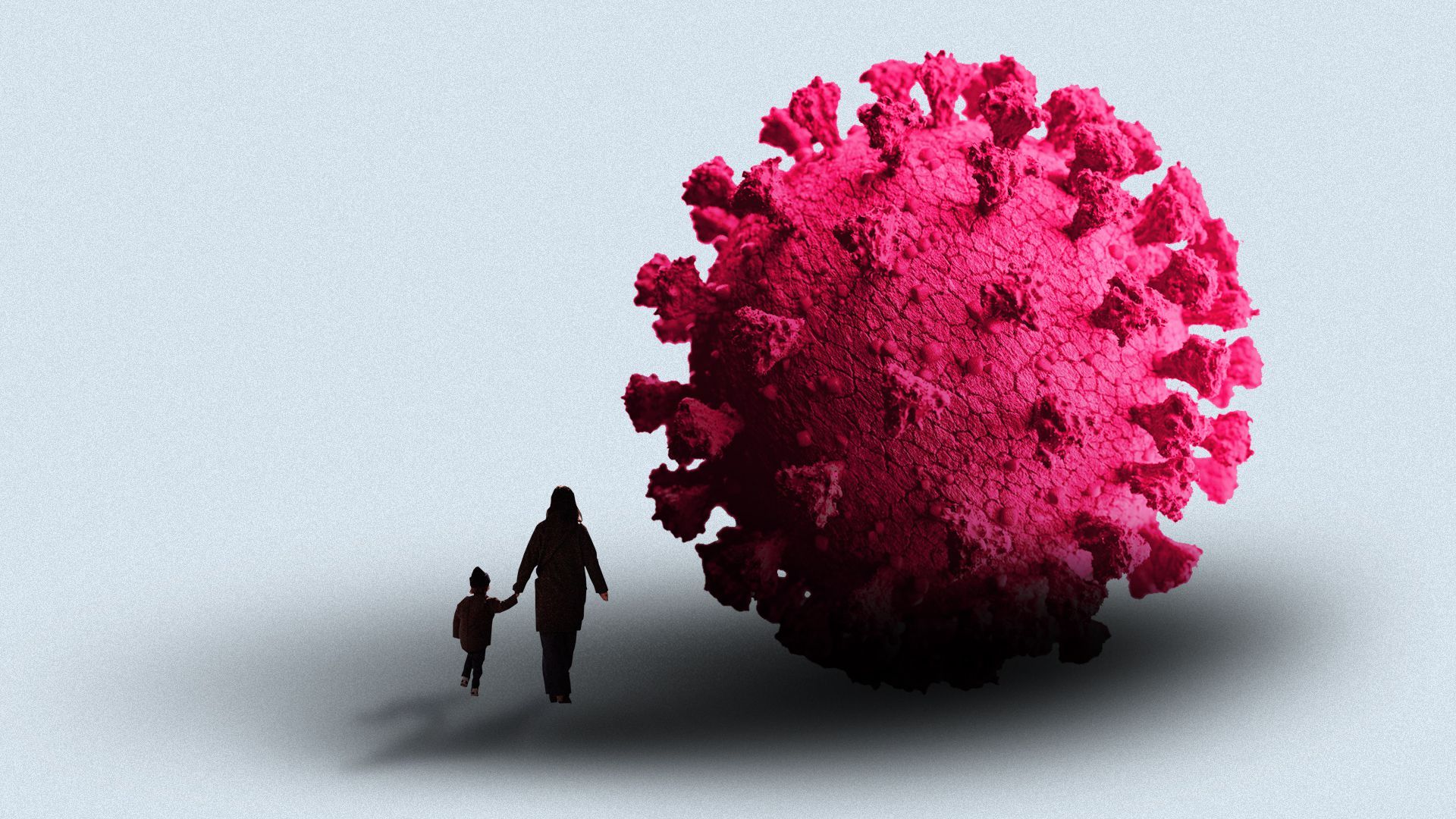 New data reveals pregnant women are at an increased risk for severe illness and death if they contract the coronavirus, the CDC said Monday in a shift from its health advisory from June.
Why it matters: Pregnant women with symptoms of COVID-19 were more likely to require ventilation, and had a 70% increased chance of death compared to non-pregnant women with symptoms, Axios' Marisa Fernandez writes.
The big picture: Researchers say the increased risk might be related to physiologic changes in pregnancy, like increased heart rate and oxygen consumption, decreased lung capacity, a shift away from cell-mediated immunity and increased risk for thromboembolic disease.
409,462 symptomatic women ages 15–44 were studied, including 23,434 pregnant women.
Pregnant women are three times more likely to be admitted to an ICU and to require mechanical ventilation.
Noteworthy: Though the sample was not nationally representative, another CDC study released Monday said women who tested positive for COVID-19 were at an increased risk of delivering babies prematurely.
The findings are consistent with earlier studies showing slightly higher percentages of pre-term deliveries among women diagnosed with COVID-19.
4. Europe cases keep climbing
Europe is swiftly shutting down as the unprecedented spike in new cases hits perilous new heights, Axios' Dave Lawler reports.
Driving the news: Fresh off imposing a new lockdown — something he'd vowed not to do — U.K. Prime Minister Boris Johnson said yesterday that the current spike could ultimately be "twice as bad" as Britain's brutal spring.
"We could see deaths in this country running at several thousand a day," he warned.
Starting Thursday, bars, restaurants and non-essential businesses across England will be closed. International travel will be banned, as will the mixing of multiple households indoors.
As in most of Europe, schools will stay open.
The new measures are slated to last until Dec. 2, but Johnson conceded yesterday that they could be extended.
There is less horrifying news elsewhere.
Israel was the first country to impose a second nationwide lockdown, but it appears to be working despite less harsh restrictions and some flouting of the rules, WSJ notes.
Case counts fell swiftly and dramatically, starting just 10 days after the lockdown was imposed.
In India, cases and deaths have been consistently in decline since a mid-September peak.
5. Catch up quick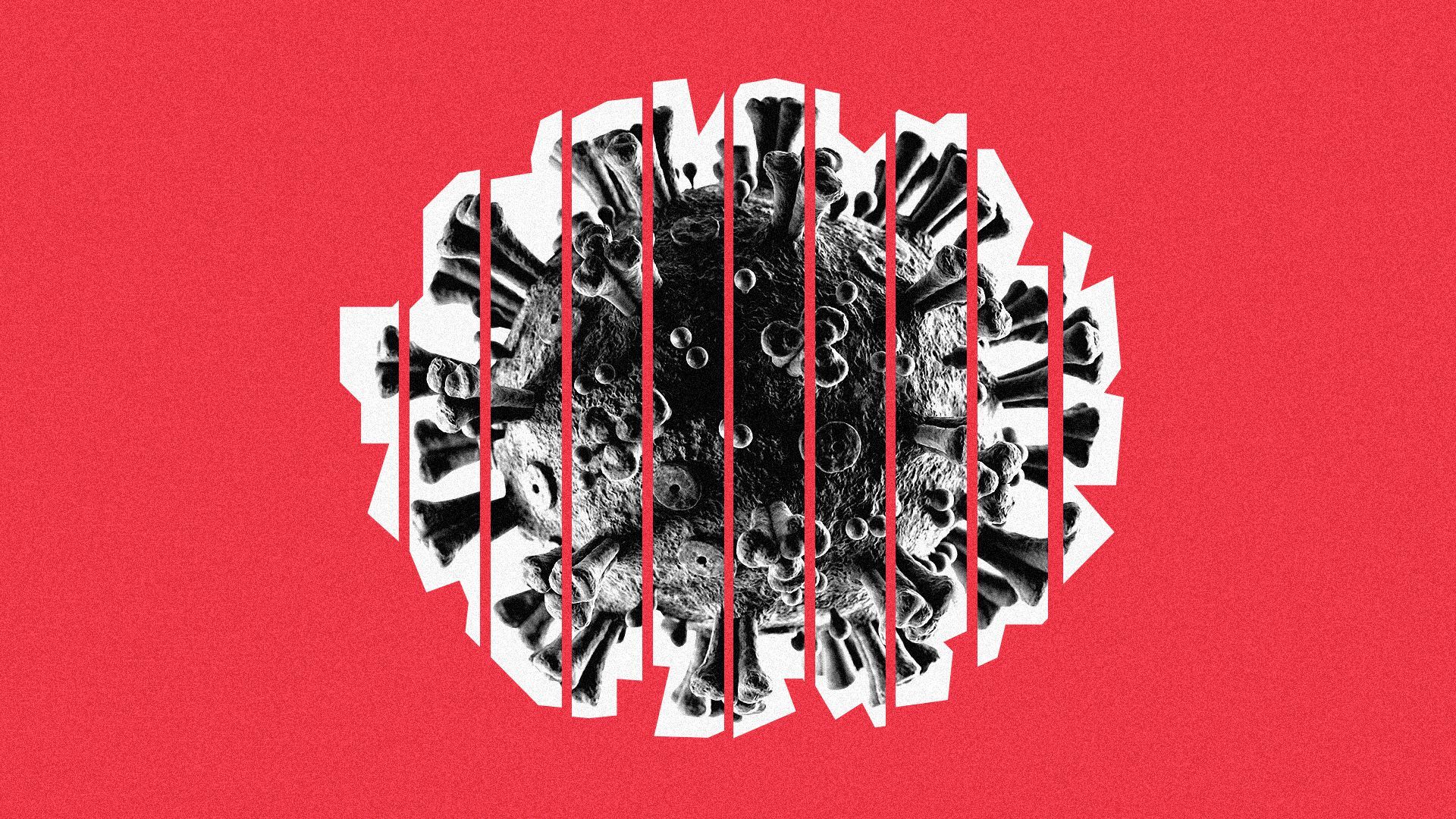 There's one truth that applies to every federal elected official running for re-election, from President Trump to the furthest backbencher in Congress: They failed to produce the economic stimulus that almost everyone agrees is needed, including a second wave of PPP loans, Axios' Dan Primack reports.
The Centers for Disease Control and Prevention said in a post Monday that people with coronavirus "have the right to vote, regardless of whether they are sick or in quarantine."
President Trump responded early Monday to chants from the crowd at his Florida campaign rally to fire NIAID director Anthony Fauci by saying, "Don't tell anybody, but let me wait until a little bit after the election."