Axios Vitals
April 24, 2019
Good morning. Let me know if you're more excited for the House hearing next week on Medicare for All or the House hearing on Medicare drug payment policy, which are conveniently on the same day.
1 big thing: Why specialty pharmacies matter
Expensive prescription drugs that treat complex conditions often are dispensed through specialty pharmacies, and that "specialty" label is lucrative — especially when those pharmacies are owned by the same companies that manage drug benefits, Axios's Bob Herman reports.
State Medicaid programs and private insurance plans are paying steep markups on specialty drugs, according to industry analysts. Those costs are passed on through the taxes and premiums we all pay.
Driving the news: Analysts at research firm 46brooklyn found Ohio's Medicaid program paid huge markups for generic specialty drugs, benefitting the state's 2 pharmacy benefit managers, CVS Health and OptumRx, at the expense of taxpayers.
The most egregious example was imatinib mesylate, the generic version of cancer drug Gleevec. Ohio's Medicaid program paid pharmacies a markup of more than $5,200 for every imatinib mesylate prescription.
How it works: CVS and OptumRx manage drug coverage for Ohio's Medicaid plans. Those plans classify many drugs — including imatinib mesylate — as specialty drugs, meaning they have to be filled through a specialty pharmacy. The catch: CVS and OptumRx own the specialty pharmacies that have to be used.
In other words, those companies get to steer high-markup generics toward themselves, and keep the profits.
This isn't an anomaly. The big 3 PBMs — CVS, OptumRx and Express Scripts — control more than half of the specialty pharmacy market nationwide.
The big picture: "This isn't just Medicaid," said Antonio Ciaccia, a co-founder of 46brooklyn and a former pharmacy lobbyist. "This extends to the commercial market."
The other side: CVS, OptumRx and Express Scripts did not make executives available for interviews. A CVS spokesperson accused 46brooklyn of having an agenda and questioned its methodology.
The Pharmaceutical Care Management Association, the lobbying group for PBMs, emailed a statement, unprompted, attacking the analysis.
2. Drug distributor faces criminal opioids charges
Rochester Drug Co-operative became the first drug distributor to receive criminal charges relating to its role in the opioid epidemic, the Department of Justice announced yesterday.
The company "prioritized attracting business, catering to existing customers, and making money above all else," the complaint reads.
Rochester agreed to a $20 million settlement with the Southern District of New York and the Drug Enforcement Administration, and admitted to an outlined statement of facts regarding its conduct.
2 Rochester executives were also charged yesterday and face possible jail time. One has pleaded guilty.
By the numbers: This penalty pales in comparison with how much Rochester made distributing opioids to pharmacies, including ones that exhibited red flags suggesting they were dispensing opioids illicitly at the height of the opioid epidemic.
Rochester's oxycodone distribution grew from 4.7 million tablets in 2012 to 42.2 million in 2016.
Its fentanyl distribution grew from about 63,500 dosages in 2012 to about 2.4 million in 2015, and 1.3 million in 2016.
Rochester made about $1.2 billion from sales of controlled substances between 2012 and 2016.
It then turned around and paid dividends to some of its largest pharmacy purchasers, which were also shareholders. In 2015, it paid a $10.6 million dividend to its largest customer — a pharmacy that was one of the nation's largest dispensers of Subsys, a highly-addictive fentanyl spray.
3. CMS proposes new CAR-T payment rate
The Centers for Medicare & Medicaid Services issued a proposed rule yesterday addressing Medicare hospital payments in 2020, including how hospitals will be reimbursed for CAR-T therapies.
These are medical procedures that use a patient's own cells to fight cancer — a treatment that also comes with a high price tag.
Hospitals lose upwards of $100,000 when they administer the procedure to Medicare beneficiaries today, because of the way payment is structured.
Details: The proposed rule narrows the gap between what Medicare pays for CAR-T and what the drug companies that make it charge, but there's still a substantial gap.
The 2 CAR-T therapies on the market have a price tag of $373,000 per procedure.
Right now, hospitals receive varying payment rates, which can include an add-on of up to 50% of the manufactures' price, or $186,500. Yesterday's proposal increases that add-on to 65%, or $242,450.
Yesterday's 2020 payment proposal increases that add-on to 65%, or $242,450.
Between the lines: Hospitals would obviously rather be made whole for the cost of the procedure. There'd been talk of increasing the base payment by creating a new billing code for CAR-T, but CMS decided not to do that, at least not yet.
Outpatient reimbursement for the procedure is much more generous, as it's structured completely differently, but comes with added risk.
Go deeper: Stat News dug into hospitals' payment dilemma in March.
Bonus: What else the rule does
The big picture, from Bob: CMS is considering raising Medicare rates to hospitals by 3.7% on average next year, by far the largest proposed pay hike in several years.
There's wiggle room on that average rate, such as penalties for too many readmissions or poor quality. But for as much as hospitals complain about Medicare payments, this proposal is rather generous overall.
4. Walgreens jumps on the Tobacco 21 train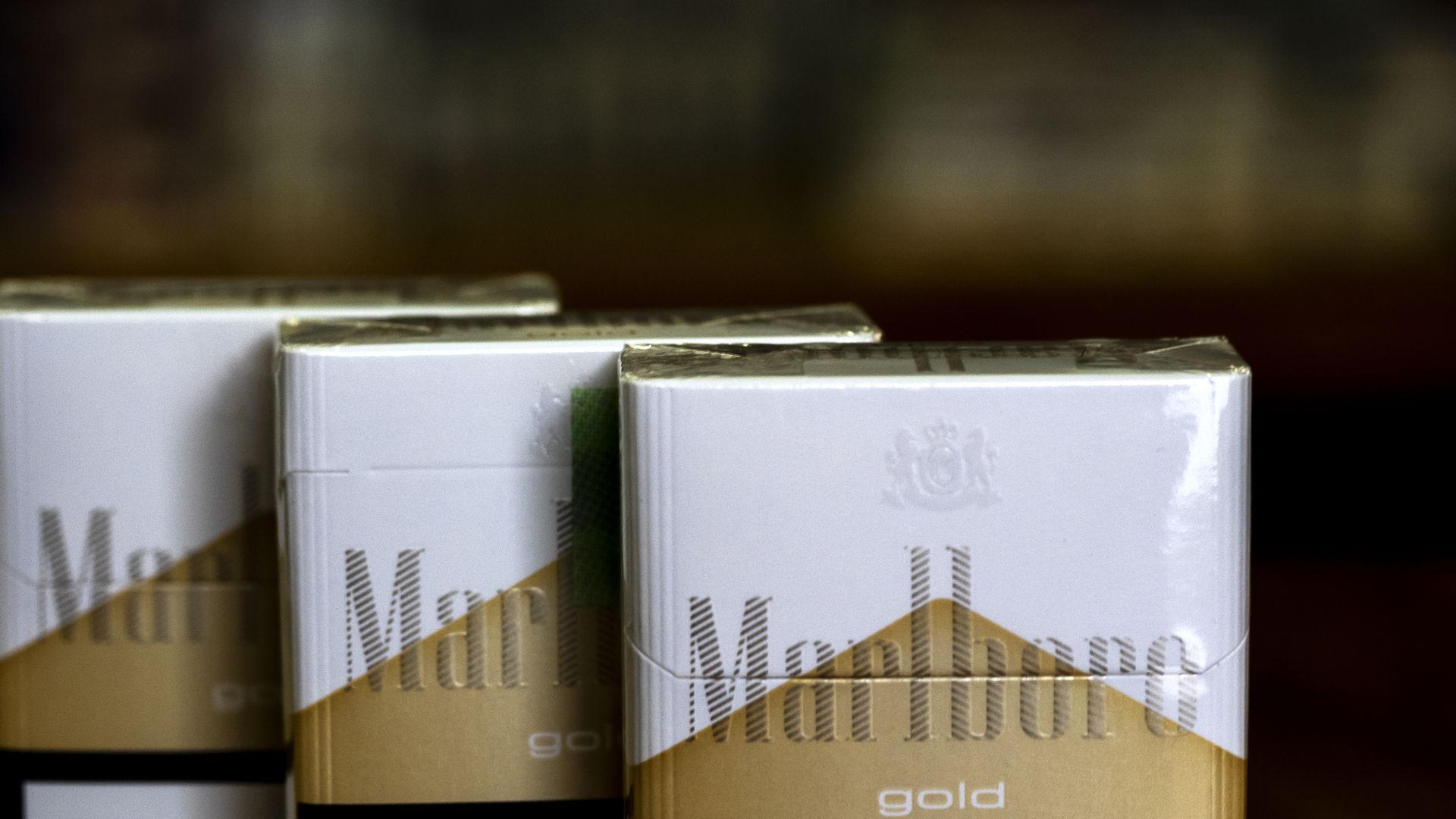 Walgreens announced yesterday that it won't sell tobacco products to anyone younger than 21, beginning in September — a response to the Food and Drug Administration's crackdown on its sales to young people, Forbes reports.
The FDA said in February that Walgreens was the top violator among pharmacies that sell tobacco products, in terms of selling illegally to minors.
In contrast, CVS Health stopped selling all tobacco products in 2014.
Why it matters: The rise in teen vaping has alarmed public health officials, prompting strong regulatory action and, increasingly, support of a higher smoking age in response.
Earlier this month, Senate Majority Leader Mitch McConnell said he'll be introducing a bill raising the federal smoking age to 21 — a huge boost for the effort.
5. Colorado leading the pack on a public option
Colorado became the blue state that's gone the farthest toward creating a public option yesterday, when its legislature passed a bill directing state agencies to come up with a plan by November, AP reports.
The public option would compete with private insurance plans on the individual market, but it's not clear yet whether it'd be offered on or off Colorado's exchange.
Enrollment could begin in 2020, and if the federal government approves the plan, the public option could begin operation in 2021.
What we're watching: Whether approving anything expanding government's role in health insurance fits the Trump administration's definition of giving states more flexibility, assuming that this administration would be the one that needs to approve Colorado's plan.
We're also watching, of course, the details of whatever plan emerges, and how much of an impact it may have on consumers and the market.
Editor's note: An earlier version of the third story said hospitals all get paid the same amount for CAR-T therapy. That's incorrect. Their payments vary.