Axios Vitals
April 17, 2020
Good morning.
Starting next Thursday, Axios is digging into the science behind pandemics with four Axios Special Reports. As a subscriber to this newsletter, you'll receive the special reports in your inbox.
Tell your friends and colleagues to sign up for our science newsletter here, which returns Thursday, May 21. 
Today's word count is 1,207, or a 5-minute read.
1 big thing: Reopening any state now is a gamble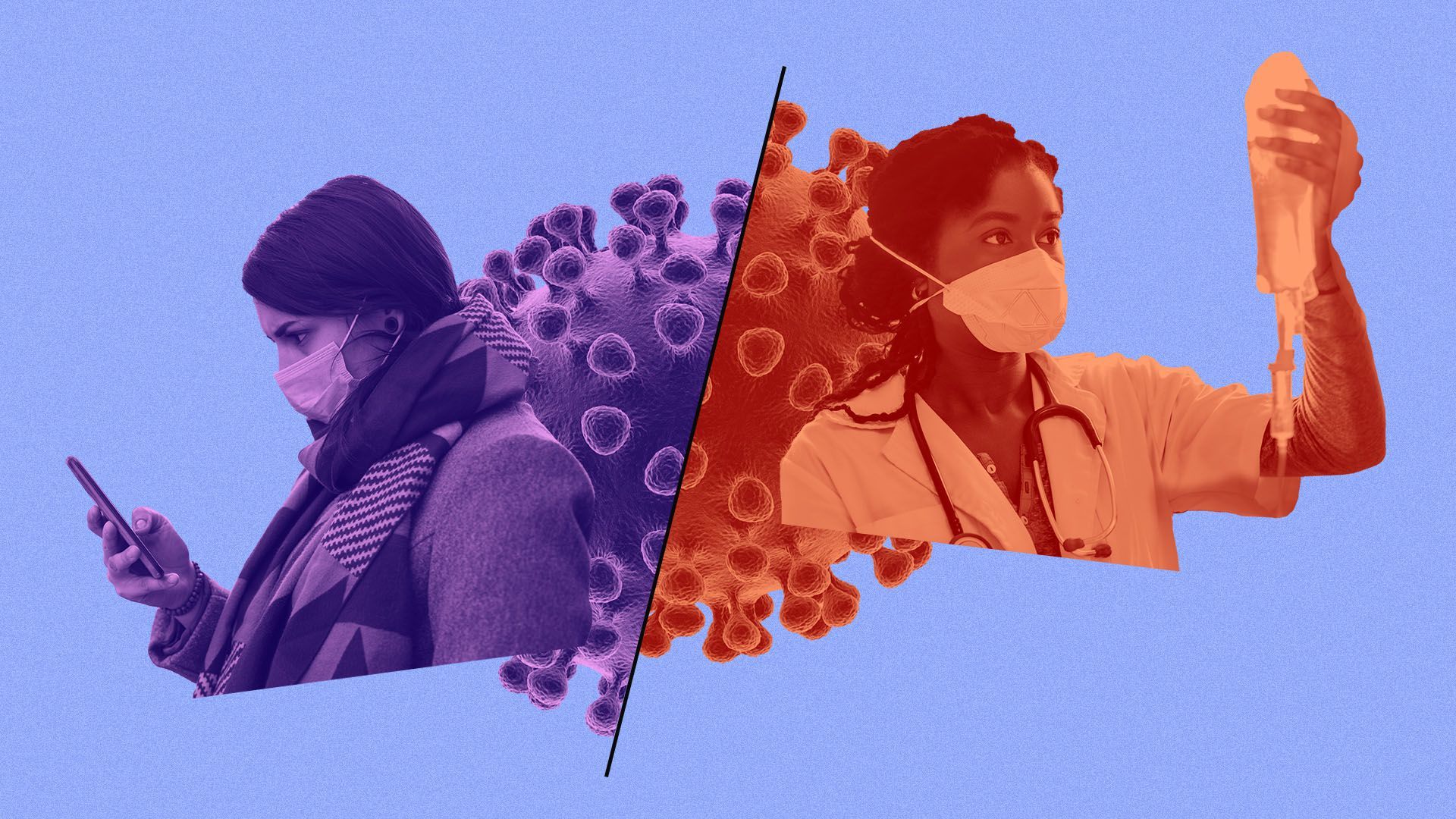 Reopening any state in the U.S. right now — even the ones with low caseloads — would be a big risk.
The big picture: Places with low caseloads can easily become hotspots if they don't plan correctly. And no state has a plan to address the increase in coronavirus cases that looser social distancing will likely bring.
Driving the news: Some states "will be able to go literally tomorrow," President Trump said yesterday, as he released the administration's blueprint for beginning to reopen the economy.
But at the same time, several states, including New York, have extended their shelter-in-place orders into May.
"I have not yet seen any place amass the plans or the resources to do that," said Jennifer Nuzzo, senior scholar at the Johns Hopkins Center for Health Security.
Between the lines: Places that don't have many confirmed cases now are still susceptible to new waves of infection.
Although rural and suburban areas haven't yet been hit as hard as cities, "there's nothing that makes those places immune from coronavirus," said Harvard's Ashish Jha. "It will just take much longer, because the spread is going to be slow."
Testing is still a big part of the problem.
The number of confirmed cases almost certainly underrepresents the real number of cases. And to safely manage future outbreaks without extreme social distancing, we'll need to be able to find and isolate people who are sick but don't know it yet.
Most of the country isn't prepared for that level of testing.
The bottom line: "It's not so much about the case numbers," Nuzzo said. "It's also about whether we have the strategies or the resources in place to deal with the cases that will emerge after the measures are put in place."
2. Coronavirus testing is plateauing
The number of coronavirus diagnostic tests being completed every day has plateaued over the last week — at a number that falls far short of what experts say is needed.
Between the lines: Some states are testing more than others, but we've got a long way to go before we're ready to safely resume normal life. Otherwise, the virus will easily be able to spread undetected.
Jha said he thinks we need to be doing 500,000 tests a day for the foreseeable future.
Nationwide testing capacity steadily increased for weeks, but has appeared to hit a wall around 145,000 tests a day. Several factors are holding it back:
Supply shortages for key test ingredients, swabs, test kits and personal protective equipment.
Poor coordination: Some labs have excess testing capacity, but aren't being sent samples from the providers collecting them.
Rules about who gets tested: Many states have limited testing to the sickest patients, and caseloads are dropping overall. But clinicians often have discretion as to who they test.
Variation among states isn't only a result of demand. For example, Michigan is a hotspot for cases, but is near the bottom of the pack in testing.
States are competing for resources, and some have better existing infrastructure than others.
"Every state has come up with its own policy for testing, and most states are relying on a mix of different factors for how to do testing," Jha said.
3. The latest in the U.S.
The country's death toll jumped significantly on Thursday after New York City reported nearly 4,000 probable fatalities caused by the coronavirus, per Johns Hopkins data and the city's health department. Over 32,000 Americans have died in total.
Coronavirus patients in a Chicago hospital recovered quickly after receiving remdesivir, a drug made by Gilead Sciences, according to STAT. It's the latest positive sign for a drug that's already seen as one of the most promising potential treatments for the novel coronavirus.
65% of Americans say that President Trump was too slow to take major steps to handle the threat of the novel coronavirus in the U.S., per a Pew Research Center survey released on Thursday.
A group of states across the Midwest is the latest to announce a joint regional plan to reopen businesses in the wake of stay-at-home efforts designed to mitigate the spread of the coronavirus.
A Smithfield pork processing plant in Sioux Falls, S.D., is the largest single hotspot of coronavirus cases in the U.S., according to the New York Times.
The $349 billion cap for small business loans for the coronavirus stimulus was reached Thursday, taking less than two weeks to run out.
Facebook will begin informing people who have engaged with coronavirus misinformation on its main Facebook app, the company announced Thursday. It will guide those people to resources from the World Health Organization.
Another 5.2 million Americans filed for unemployment last week, the Labor Department announced Thursday.
4. The latest worldwide
Coronavirus contact tracing apps used in the EU should protect privacy and be compatible enough with one another to track the spread of the virus across borders, the European Commission wrote to its members on Thursday.
Europe led much of the world into lockdown, but countries across the continent are now tiptoeing out, Axios' Dave Lawler reports.
The U.S. will give $5 million in humanitarian assistance to help hospitals in the West Bank cope with the coronavirus outbreak, U.S. ambassador to Israel David Friedman announced in a tweet on Thursday.
Over 1 million coronavirus tests will be dispersed next week across Africa, AP reports. The continent as a whole has reported 962 deaths.
Japanese Prime Minister Shinzo Abe has declared a nationwide state of emergency and installed new measures to fight the coronavirus.
5. Extra burden on the older and sicker
Older people and those with pre-existing medical conditions — populations considered more vulnerable to the coronavirus — will have to practice stringent social distancing measures for at least a month longer than everyone else, under the White House's phased-in reopening plan.
6. Outlines for how contact tracing should work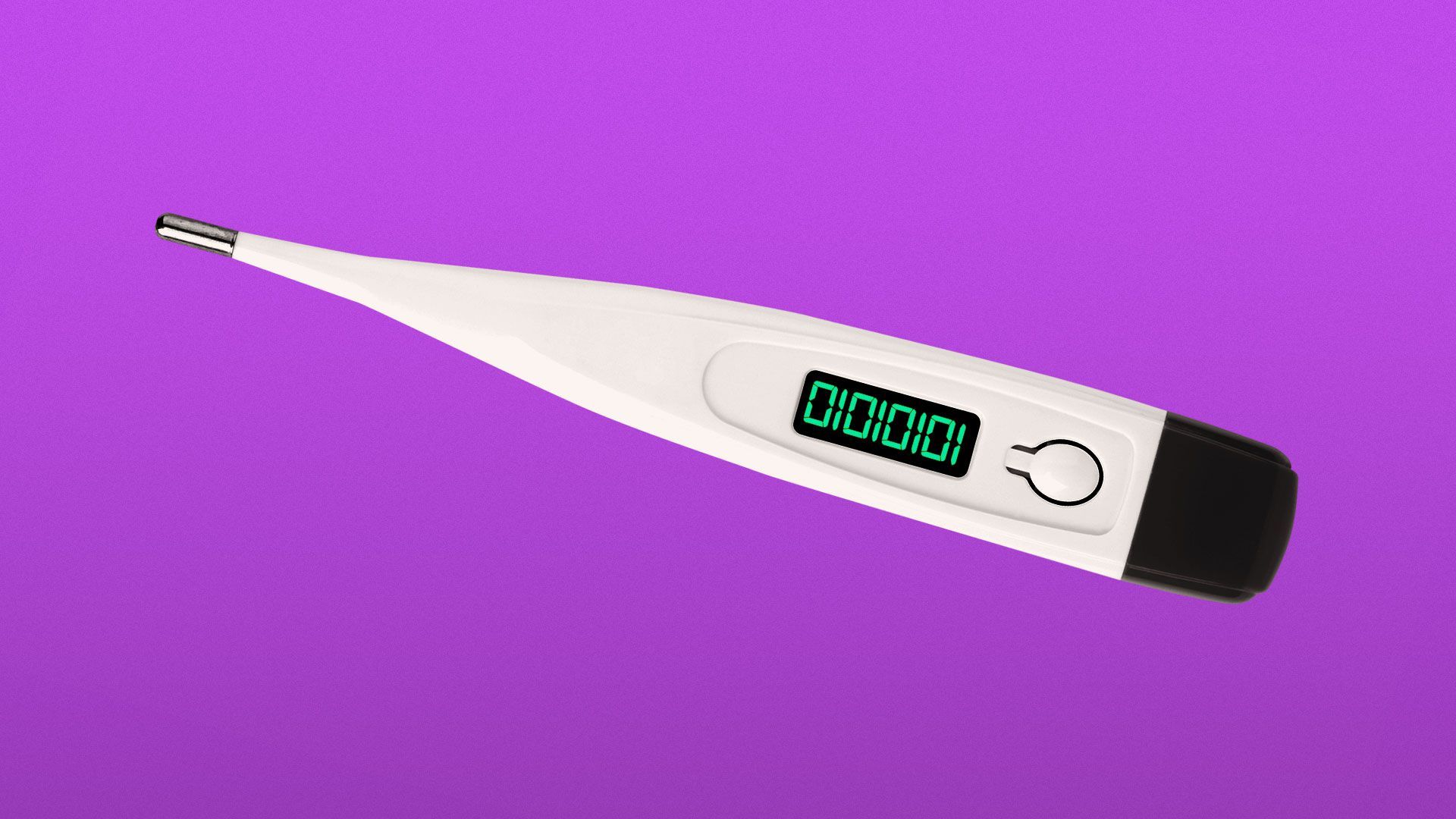 Consensus seems to be building globally around the idea that Bluetooth-based contact tracing could be a practical use of technology to contain the spread of the coronavirus, Axios' Ina Fried reports.
Why it matters: Both governments and advocacy groups are agreeing that using Bluetooth to sense the proximity of users' phones could be more effective and less of a civil rights problem than tapping location-based data that apps and service providers often collect.
Driving the news:
The EU said on Thursday that mobile apps can help slow the spread of the disease, when combined with ample testing and medical care resources. But it cautioned that such apps need to be interoperable and also protect privacy.
The American Civil Liberties Union offered up its own guidelines on Thursday.
The big picture: A number of groups are working on similar technology approaches that would appear to be able to meet the goals outlined by the EU and ACLU.
Most prominently, this includes the joint Apple-Google effort announced last week, which aims to build a foundation for the Bluetooth-based contact-tracing in both the iOS and Android smartphone operating systems.
Other efforts include the PACT project from MIT and those from several groups in Europe.
Yes, but: Any contact-tracing approach — those above or something new — will need widespread adoption to be of much use.
Those advocating for a privacy-centric approach have argued that people need to trust the system or it won't be widely used enough to have an impact.

7. Facebook is promoting HealthCare.gov
Facebook and Instagram have new messages on their streams that are highlighting Affordable Care Act coverage and the HealthCare.gov website for anyone who "has recently lost a job" during the coronavirus outbreak, Axios' Bob Herman reports.
The bottom line: A Facebook spokesperson told Bob the Trump administration did not pay for these digital spaces, and instead the companies are running the messages "as a PSA."