Axios Vitals
February 03, 2020
Good morning. I did not watch the Super Bowl. I also probably won't watch "The Bachelor" tonight, which is much more abnormal for me, personally, but I'll just say it: This season sucks.
Today's word count is 776, or a 3-minute read.
1 big thing: Medicaid rule may have a huge impact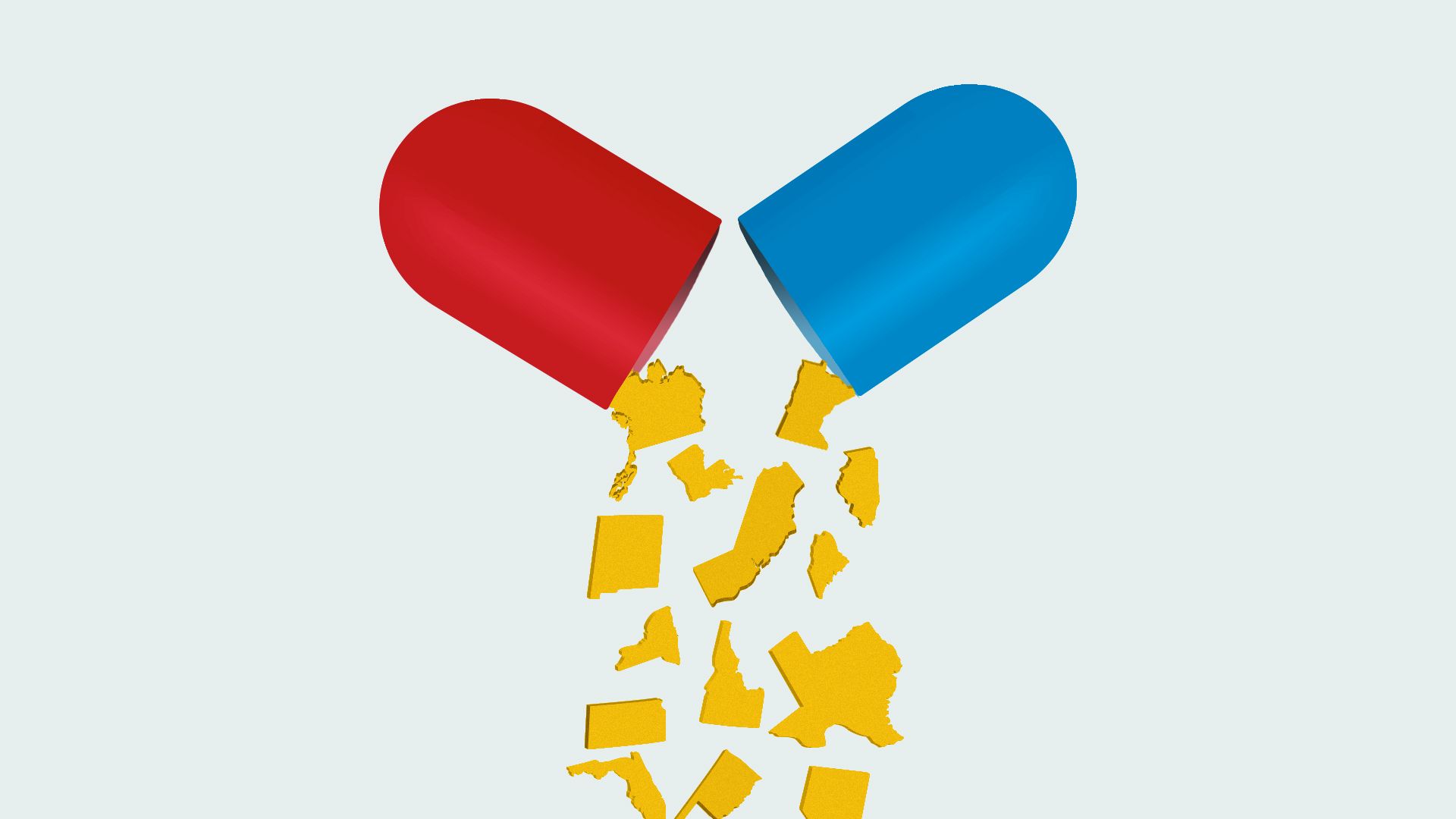 Major health industry groups, governors and state Medicaid directors have all raised significant concerns with a Trump administration proposal that would change the rules and oversight of some forms of state Medicaid financing.
Why it matters: Billions of dollars are on the line for both states and providers, which they say in turn threatens the health care of some of America's most vulnerable people.
The big picture: The proposal from the Centers for Medicare & Medicaid Services, called the Medicaid Fiscal Accountability Regulation, or MFAR, would be mandatory for states.
CMS says the proposal, which was announced in November, would strengthen Medicaid program integrity as its costs continue to go up.
"We have seen a proliferation of payment arrangements that mask or circumvent the rules where shady recycling schemes drive up taxpayer costs and pervert the system," CMS administrator Seema Verma said in a statement when the proposal was announced.
The other side: Provider groups say the new rules would threaten the money doctors and hospitals rely on to serve Medicaid patients.
The American Hospital Association wrote in a comment letter to CMS that MFAR could reduce Medicaid spending by 5.8% to 7.6%.
Medicaid payments to hospitals could be reduced by $23 billion to $31 billion a year, or by 12.8%–16.9%, per the AHA.
The National Governors Association said the rule "will result in decreased access to care for many vulnerable Americans."
The National Association of State Medicaid Directors warned that the rule would have unintended consequences, like the destabilization of state budget cycles and "an environment of uncertainty for states."
Between the lines: The rule is deeply technical and wonky, but for some states, it could end up being a much bigger deal than the administration's Medicaid block grant and work requirement proposals simply because it's not optional.
2. The global economic threat of the coronavirus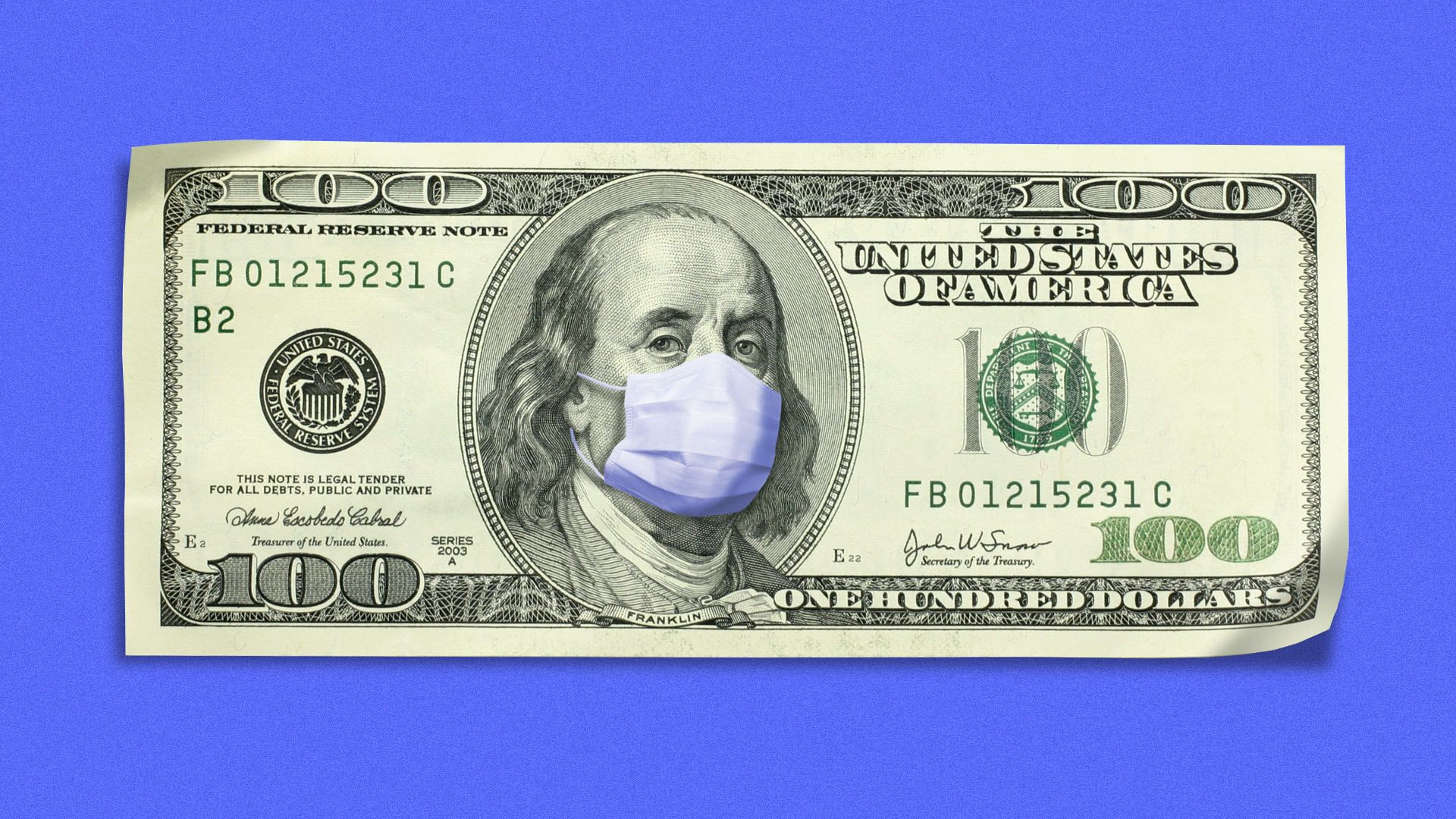 The coronavirus has the potential to be as damaging to the global economy as the U.S.-China trade war, economists tell Axios' Dion Rabouin and Joann Muller.
If it's not contained, it could wreak havoc on businesses around the world, with great uncertainty over how bad things could get.
Why it matters: The epicenter of the virus is China, which is now the world's top trading nation and largest commodity buyer, and the No. 1 trading partner for many of the world's biggest economies.
Economists worry the fallout could crimp China's economy, potentially cutting its 2020 growth by tens of billions of dollars and dragging global GDP back to 2019 levels (the worst level of growth since the global financial crisis).
Europe, Asia and the Americas also will suffer.
State of play: "If this virus begins to mutate rapidly so that it becomes increasingly more difficult to find a cure for it, that would be extremely alarming," Bernard Baumohl, chief global economist at the Economic Outlook Group, tells Axios.
"And if WHO declares it as a pandemic, that too will have a depressing effect on the global economy because countries will put in certain limitations on commerce, on trade, and that will obviously slow down growth."
3. Pharmacists warn of rising patient risk
Pharmacists at large pharmacies like CVS, Rite Aid and Walgreens are warning that their understaffed and chaotic workplaces are putting patients at risk, the New York Times reports.
Why it matters: If a pharmacist makes a mistake while dispensing a patient's medication, the consequences can be dire.
The big picture: A combination of large task loads and corporate performance metrics makes pharmacists more likely to make mistakes, they argue.
State regulatory boards and associations in at least two dozen states have received complaints from pharmacists, NYT reports, including one who told the Texas State Board of Pharmacy, "I am a danger to the public working for CVS."
Doctors also complain that pharmacies contact them with refill requests that patients haven't asked for or shouldn't receive.
The big picture: As the industry consolidates, it also faces declining drug reimbursement rates and pressure from pharmacy benefit managers — some of which are owned by pharmacy chains.
4. Mental health days increasing in schools
States and school districts around the country are passing legislation to allow students to take mental health days, as young people struggle with depression and anxiety, the Washington Post reports.
Why it matters: The suicide rate among young people continues to rise. The Centers for Disease Control and Prevention reported suicide was the second leading cause of death among people ages 10–24 in 2017, Axios' Rashaan Ayesh writes.
The state of play: There are proposals in California, New York and Florida to provide students mental health dates, per the Post.
In 2009, Minnesota was the first state to pass a bill saying excused absences may be for mental-health reasons.
Oregon and Utah also allow students to take days off for mental health reasons.
The Montgomery County school district in Virginia recently announced it will allow mental health be used for excused absences.
Go deeper: Generation Z's suicide epidemic
5. While you were weekending...
Health officials confirmed a ninth U.S. case of coronavirus in Santa Clara County, California, on Sunday.
Defense Secretary Mark Esper on Saturday approved a request to prepare 14-day quarantine housing for up to 1,000 people returning to the U.S. from overseas travel, amid concerns about the spread of the coronavirus, CNN reports.
Hundreds of hospitals, including those with a reputation for high-quality care, will be paid less by Medicare for a year because of their higher rates of infections and patient injuries, Kaiser Health News reports.
Editor's note: The fifth item has been updated to reflect that a coronavirus case was confirmed in Santa Clara County, California, (not Clara County, California).