Axios Vitals
July 01, 2019
Good morning. Today's word count is 773 words, or ~3 minutes.
1 big thing: When a hospital wields monopoly power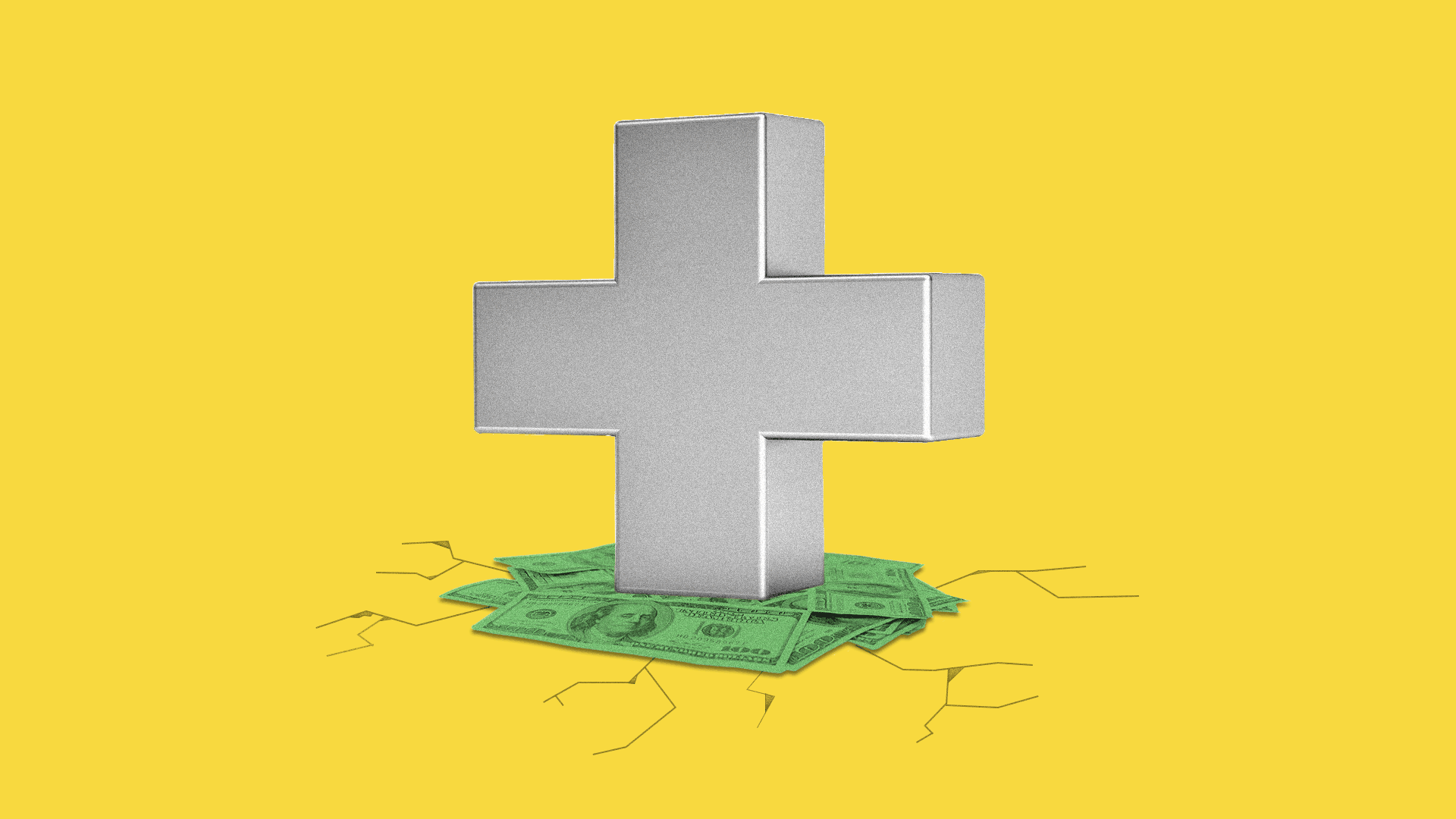 NorthBay Healthcare, a not-for-profit hospital system in California, recently gave a candid look into how it operates, telling investors it has used its negotiating clout to extract "very lucrative contracts" from health insurance companies.
Why it matters: This is a living example of the economic theories and research that suggest hospitals will charge whatever they want if they have little or no competition, Axios' Bob Herman reports.
Details: NorthBay owns two hospitals and several clinics in California's Solano County. Kaiser Permanente owns the only other full-service hospital in the county, and Sutter Health operates some medical offices. (A NorthBay spokesperson argued the system is "more akin to the David among two Goliaths.")
Three health insurers have terminated their contracts with NorthBay over the past couple years. During a June 19 call with bondholders, executives explained why this has happened.
"We've been able to maintain very lucrative contracts without the competition. And what the payers are saying is, they would like us to be like 90% of the rest of the United States in terms of contract structure."
— Jim Strong, interim CFO, NorthBay Healthcare
Between the lines: NorthBay's revenue has increased by 50% over the past few years, from $400 million in 2013 to $600 million in 2018, due in large part to its natural monopoly and oligopoly over hospital services.
This is exactly what we should expect to happen when sellers have the upper hand over buyers, economists say.
NorthBay also serves as a cautionary tale for price transparency, the policy fix du jour.
"If the health care system is consolidated, consumers don't have anywhere else to go," said Sunita Desai, a health economist at NYU. "Even if they see the prices of a given hospital, they're limited in terms of how much they can 'shop' across providers."
2. Health tech's big IPO test
Livongo, a health tech startup that provides diabetes coaching, filed papers for its initial public offering on Friday, a move that's seen as a test for how well such startups may do in public markets, Stat reports.
Business Insider reported that the company could be valued at up to $2.5 billion.
But while it brought in $68 million in revenue last year, it posted a net loss of $33 million.
Between the lines: This new generation of buzzy, venture capital-backed health care companies hasn't produced an IPO since 2016. A second digital health company, Health Catalyst, filed to go public on Thursday.
Backdrop: Livongo's main source of revenue is self-insured employers, which hire it to monitor and coach employees with chronic diseases — especially diabetes.
It said in an SEC filing that its services save over $1,900 a year in gross medical expenses for diabetes patients.
3. Purdue Pharma struggling amid lawsuits
Purdue, the maker of OxyContin, is facing sluggish sales, a dwindling workforce and restructuring challenges as it fights a slew of lawsuits claiming that the company contributed to the opioid epidemic, WSJ reports.
The company's revenue is expected to be less than $1 billion this year for the first time in a decade, and it has said it's considering filing for bankruptcy.
Sales for OxyContin have been declining since 2010, as providers have changed their prescribing habits and the public has grown more aware of the threat of opioid addiction.
Purdue's financial reliance on OxyContin was a result of business decisions made by the company and its board, including members of the Sackler family — which is also under legal scrutiny.
The company's leaders are now more focused on dealing with the ongoing litigation than growing the business, sources told the WSJ.
4. Harris' private insurance whiplash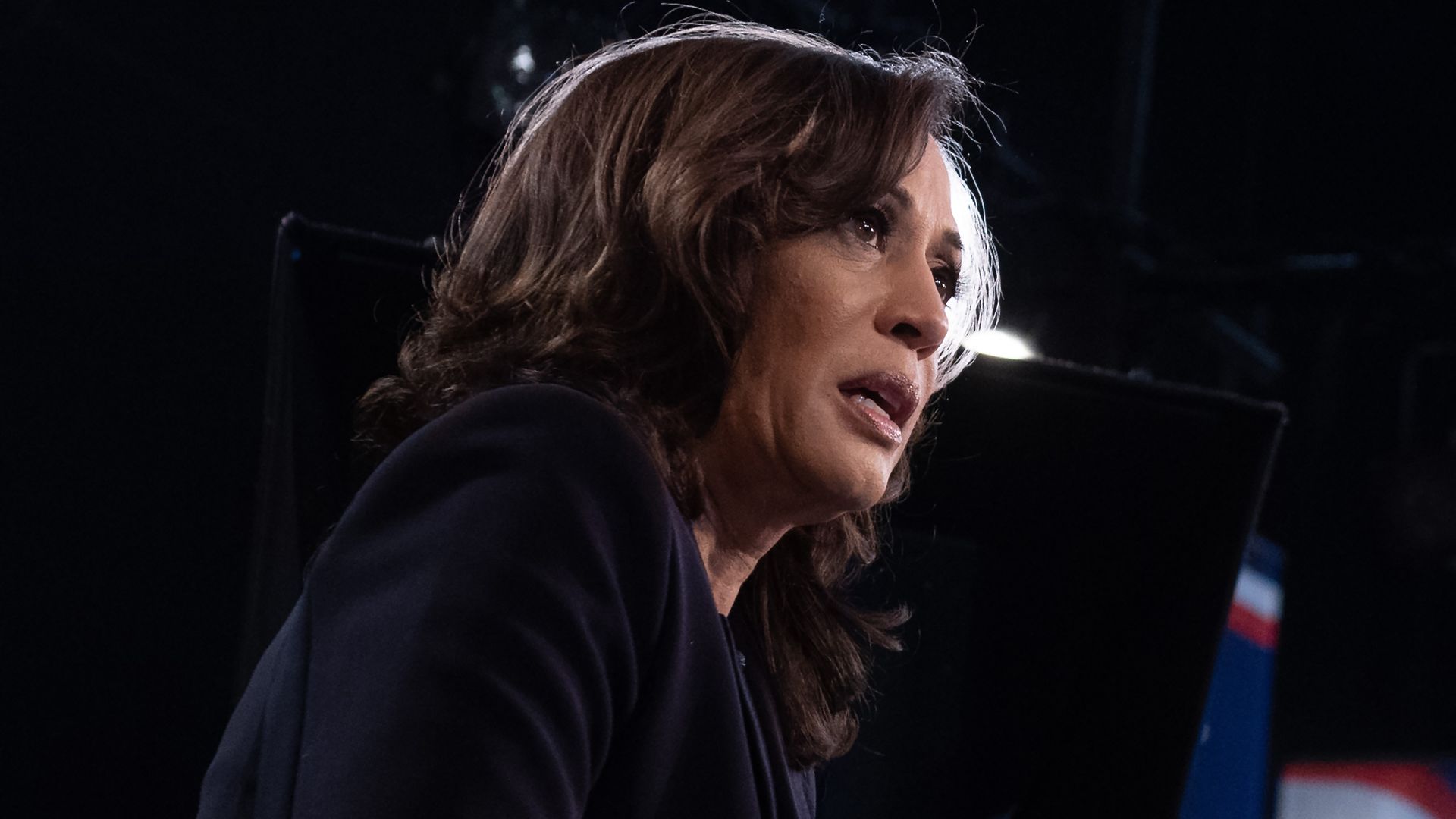 Sen. Kamala Harris (D-Calif.) told MSNBC's "Morning Joe" on Friday that she does not support abolishing private health insurance after she raised her hand to support that position during Thursday's Democratic presidential debate, my colleague Rashaan Ayesh writes.
The big picture: Harris said that she interpreted the question as whether or not she'd give up her own private insurance, but this isn't the first time Harris has had to clarify her position on the issue.
During a CNN town hall in January, Harris said she wanted to "eliminate all that" when asked about private insurance, but later backtracked to state that she wants to get rid of the bureaucracy that surrounds it.
Details: As the Washington Post's Jeff Stein wrote, Harris and several other Democrats running for president have said they support Sen. Bernie Sanders' Medicare for All bill, which moves all Americans — including those with private insurance — onto a single government-run plan.
A spokeswoman for Harris noted on MSNBC on Friday that the Sanders proposal makes some supplemental coverage available.
But the bill would ban private insurance that is duplicative with the government plan, meaning that the private coverage people could get would be limited to services like cosmetic surgery.
"As a practical matter, the government plan covers such a comprehensive set of benefits that there would be virtually no role for private insurance," the Kaiser Family Foundation's Larry Levitt said in May.
5. While you were weekending...
"All three top execs at uBiome are out after a tumultuous few months at the poop-testing startup," Business Insider reports.
Sanford Health and UnityPoint Health have agreed to merge, a move that would create a 76-hospital, tax-exempt system with $11 billion in revenue and an influential position throughout the Midwest and Great Plains, Bob reports.
Ex-Theranos CEO Elizabeth Holmes' criminal trial will start in summer 2020, Stat reports.
Have a great week! Send tips, feedback and good newsletter intro fodder to [email protected].