Good morning ... and happy Friday.
https://www.axios.com/newsletters/axios-vitals-1aef1f6c-65e2-4f34-932c-247ccccb8595.html?chunk=0#story0
Mental health and guns: How it works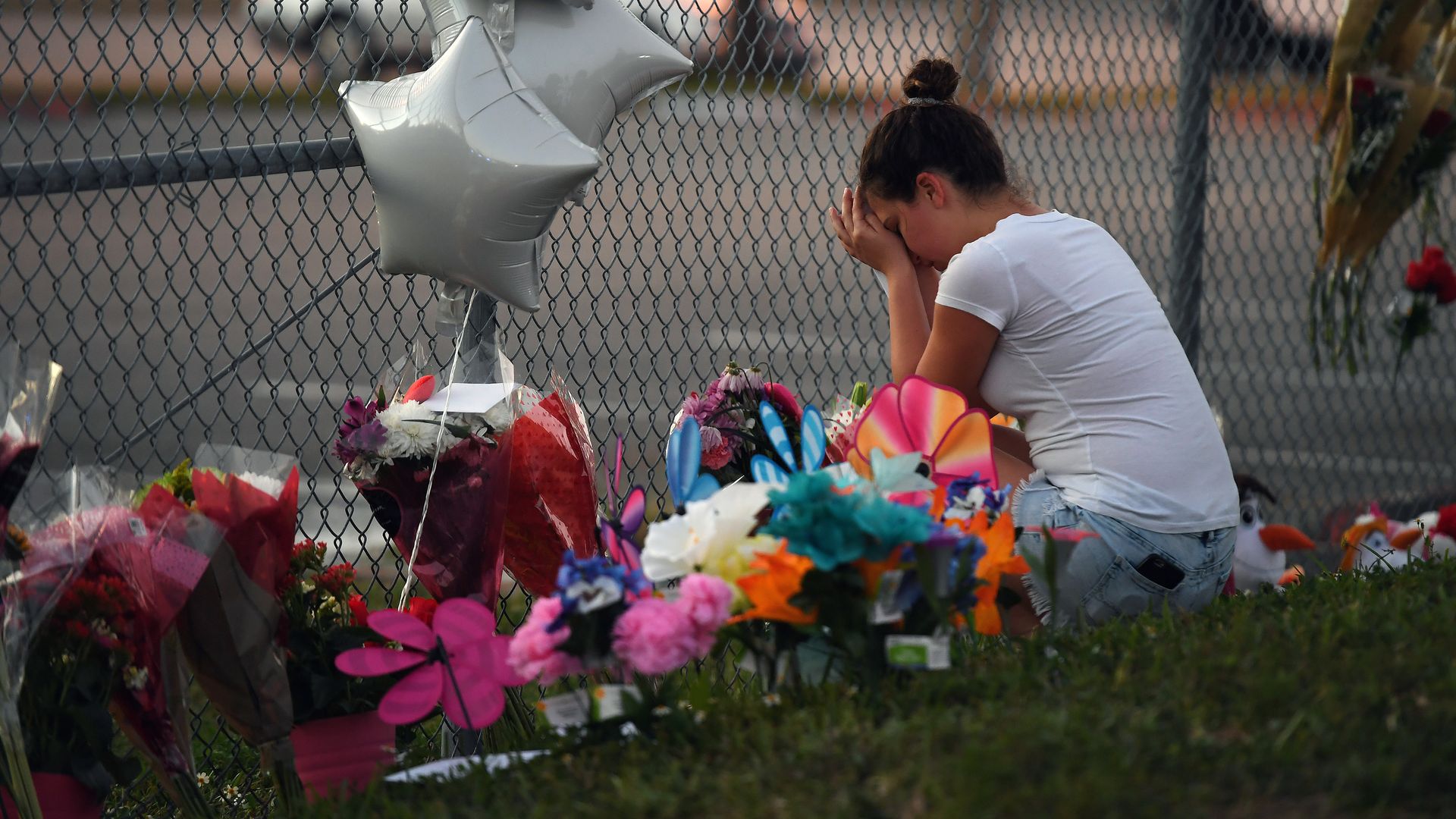 In the wake of mass shootings, there's always a lot of talk about "mental health." But what does that mean, exactly? What are the existing checks that are supposed to keep dangerous people from buying weapons, and how do they fail? My colleague Caitlin Owens has the answers.
The big picture: There's a relatively broad agreement that some people's mental illness should stop them from buying an AR-15, but the politics of mass shootings can easily inflame some unfair stigmas about mental health. Keep in mind that most people with a mental illness are not violent, and most gun crimes are not committed by people with serious mental illnesses.
The details: There are 3 layers to how the existing system tries to bar mentally ill people from buying guns, Caitlin reports, and they all have some pretty big holes.
The system only flags people based on certain interactions with law enforcement — namely, being involuntarily committed or found unfit in a criminal trial. That won't catch people who haven't been treated, yet it sweeps up others who may not actually be dangerous.
Even if you've had an interaction with the mental health system that would qualify, your name might not be reported to the federal background check system. There's a bipartisan Senate bill to encourage more reporting.
Even if your mental illness has been deemed dangerous, and even if you're in the system for background checks, that only matters if you're subject to a background check. And private sellers don't have to perform them.
Go deeper: Caitlin has more details about the existing system and the chances that Congress will change it.
https://www.axios.com/newsletters/axios-vitals-1aef1f6c-65e2-4f34-932c-247ccccb8595.html?chunk=1#story1
What an AR-15 really does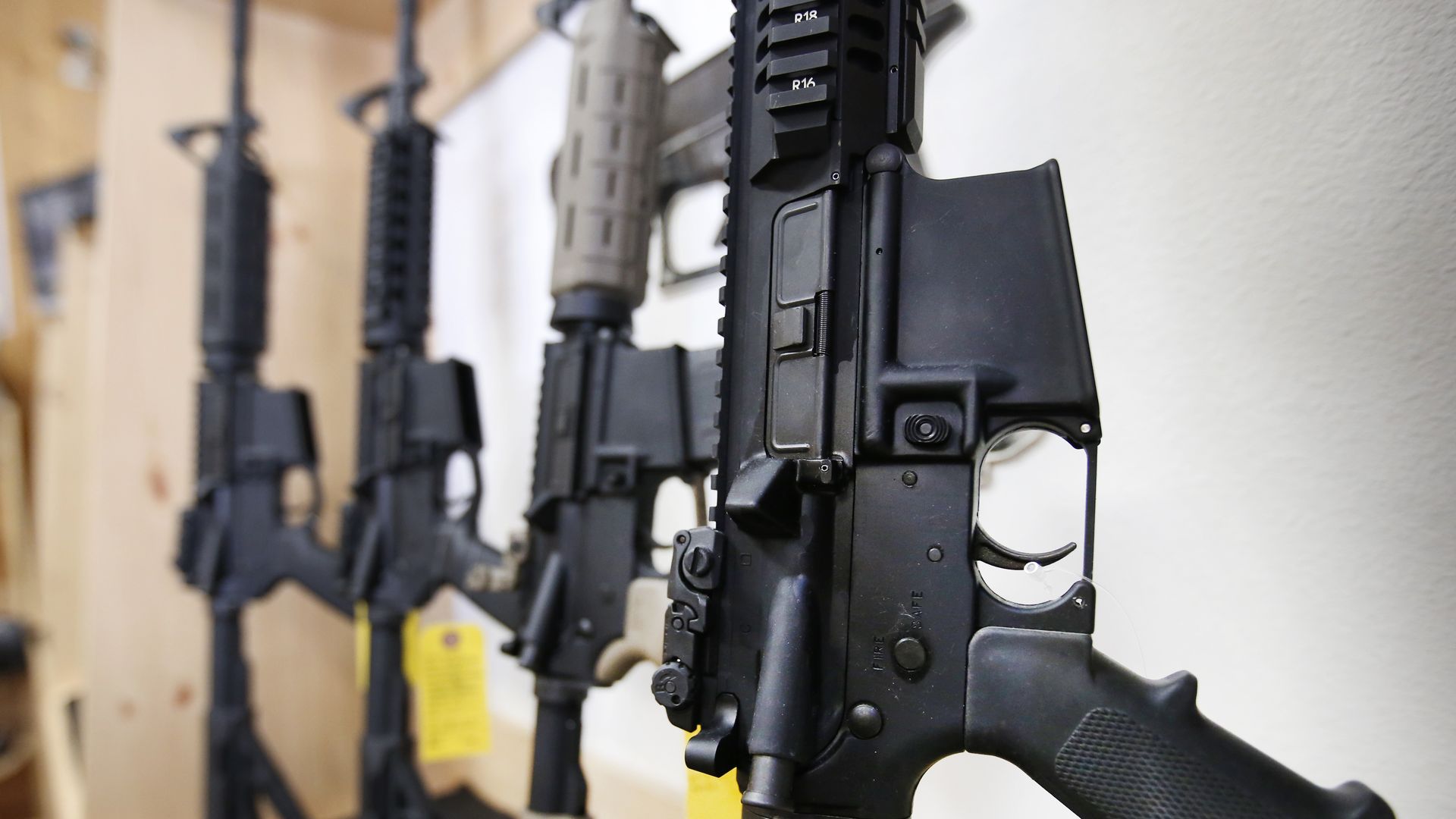 This article in The Atlantic, by radiologist Heather Sher who was working at the trauma center when the Florida shooting victims were brought in, is really worth your time. It's graphic, but it shows what the bullets from an AR-15 actually do to people's bodies.
Her observations, per The Atlantic:
Looking at a CT scan of a low-velocity handgun injury:
"[I]t appears as a linear, thin, grey bullet track through the organ."
Viewing the CT scan of one of the Marjory Stoneman Douglas High School shooting victims:
"The organ looked like an overripe melon smashed by a sledgehammer."
The bottom line: All gun injuries are awful — but this is why physicians are particularly appalled by the damage people can do with assault weapons.
https://www.axios.com/newsletters/axios-vitals-1aef1f6c-65e2-4f34-932c-247ccccb8595.html?chunk=2#story2
HHS edited ACA funding out of its budget request
The Department of Health and Human Services edited its budget proposal to remove a section that called for funding the Affordable Care Act's "risk corridors" program.
The timeline:
When HHS released its budget proposal last week, it called for $11.5 billion to fully fund the program, which would help cushion the blow for insurers who lost a lot of money in the ACA's exchanges.
That caught the eye of the insurance companies who are suing the federal government to try to get that money. They filed a quick update in their lawsuit arguing that the budget proposal bolstered their case.
HHS then edited the risk corridors proposal out of the budget documents that are on its website. The Justice Department flagged the change in court documents and said none of this should affect the insurers' lawsuit.
Followup: An HHS spokesman reiterated that the department's legal position never changed, but would not answer additional questions about how this all came to pass.
https://www.axios.com/newsletters/axios-vitals-1aef1f6c-65e2-4f34-932c-247ccccb8595.html?chunk=3#story3
UnitedHealth's fleet of doctors grows
Last year, UnitedHealth Group said it was buying Reliant Medical Group, a physician practice in Massachusetts with about 2,500 physicians and other staff. We now have an idea of how much the deal cost, Axios' Bob Herman reports.
By the numbers:
UnitedHealth and its Optum subsidiary paid at least $80 million for Reliant.
UnitedHealth filed merger papers with the Federal Trade Commission, which requires those documents for deals that cross the $80 million threshold.
A company spokesman did not provide a more precise figure.
The bottom line: UnitedHealth, which bailed on the ACA marketplaces, is a lot more than just an insurance company. Per Bob, the company has almost morphed into a "too-big-to-fail" enterprise. It's building a gigantic base in South America, and its growing Optum companies are planting more roots in the actual delivery of care.